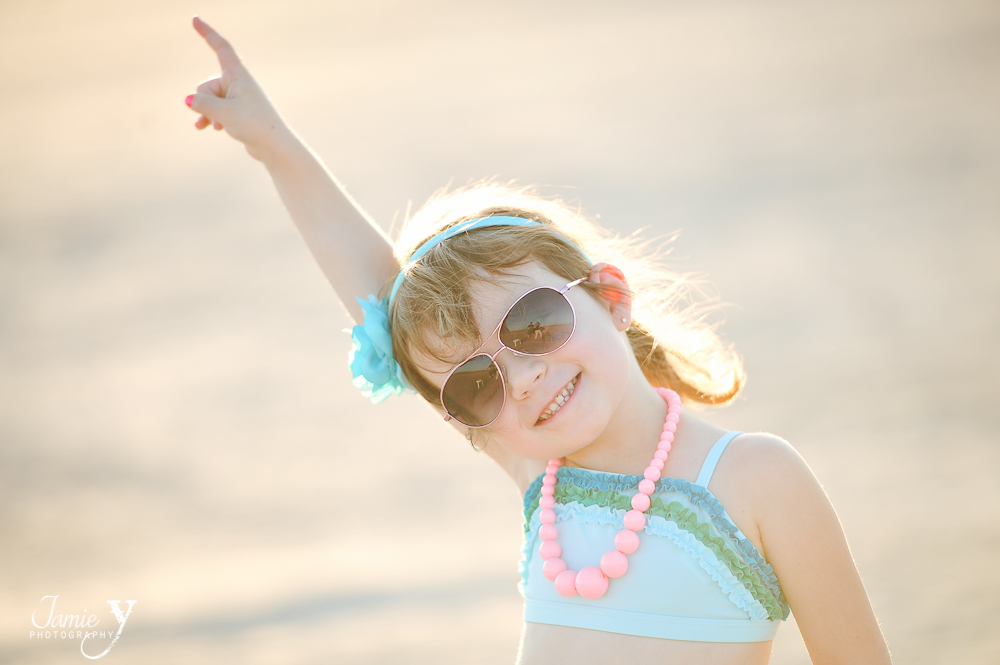 A few days ago I had the absolute pleasure of photographing my own daughter's 4 year portraits.  I had the idea of doing a vintage swim suit session with an old school style plastic pool out at the dry lake bed.  My daughter is one of my hardest clients, she doesn't like to look at the camera at all.  So, the easiest way to rectify this and get good pictures of her or any young kid is to actually give them something fun to do.  So I insisted that we actually have some water for her pool, which my husband was so helpful with.  I also thought a big beach ball would be fun.
It worked.  She had a great time and I got so many wonderful natural smiles and laughs.  She even busted out with some dance moves for me.  I had such a hard time narrowing down my favorites.  There are so many little facial expressions that show all the aspects of her personality.
I am going to make a canvas from the session (because big prints are my favorite and they are the best way to showcase your pictures).  I honestly don't think I will be able to pick just one though, so I may have to do a little collage on the canvas.  I will post a picture when I get it.
Enjoy the photos and there are quite a bit more in the slideshow at the very end.