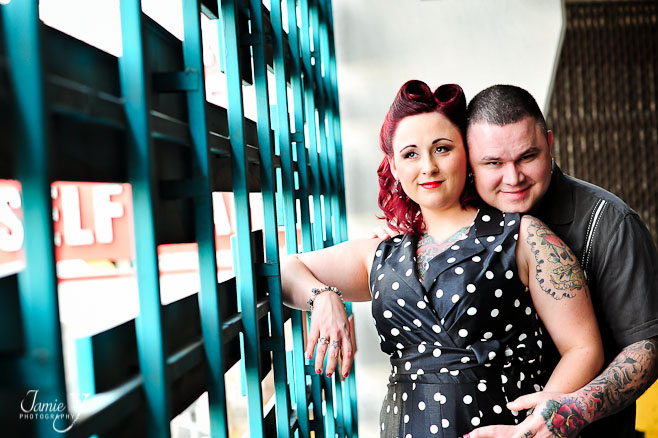 You might remember this couple, Casey & Justin, from when I photographed their wedding here.  Casey came down with a bad case of strep throat on her wedding day and our photo session was cut short.  We did not get a chance to go to downtown Vegas on their wedding day, which was something they really wanted to do.  They decided to take a trip back out to Vegas for their anniversary and get some photos like they were not able to do on the actual wedding day.
We met up downtown on Freemont street and walked around to the various locations to get some iconic Vegas Neon.  Casey & Justin are such a fabulous couple, super duper nice and lots of lovely tattoos.  Lots of girls kept saying stuff to Casey during our shoot.  "Love your style girl."
Happiest of Anniversaries to you both!  I'm so glad I was able to photograph you both again.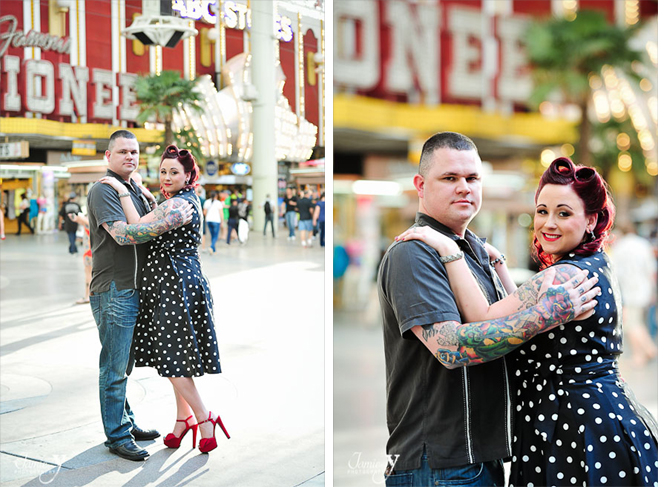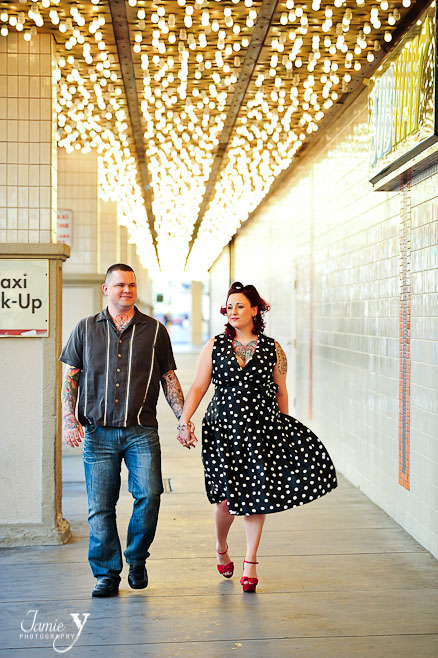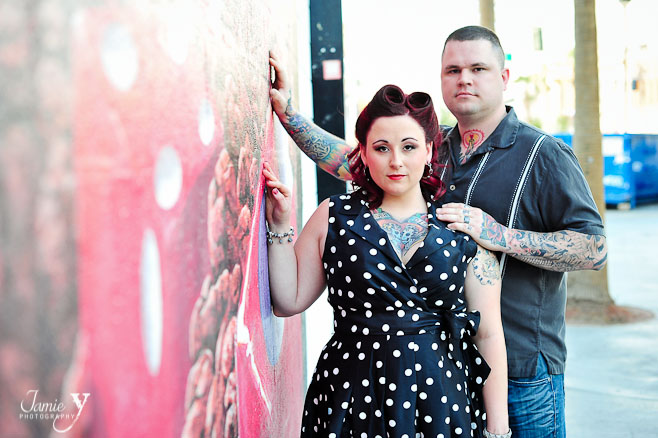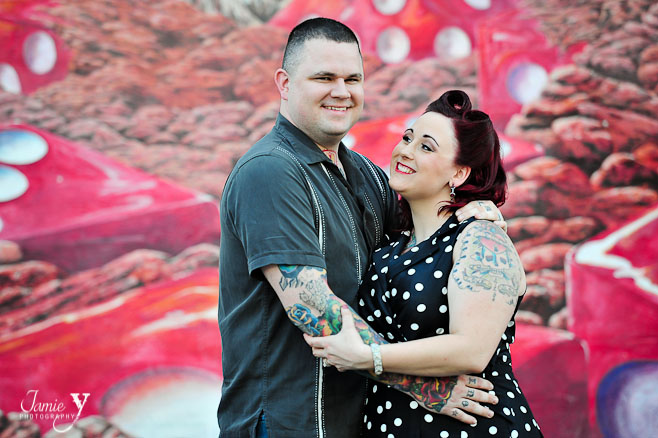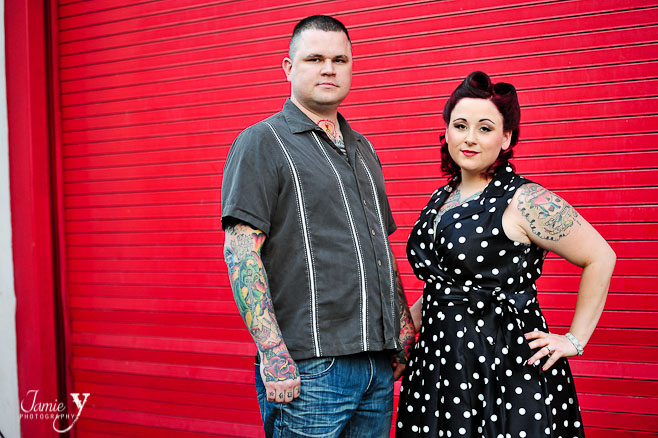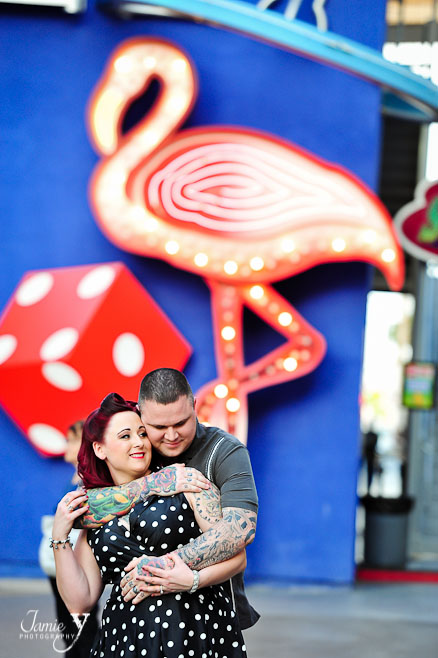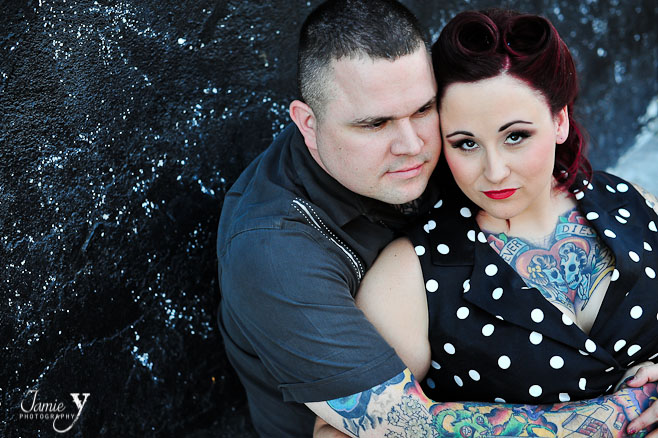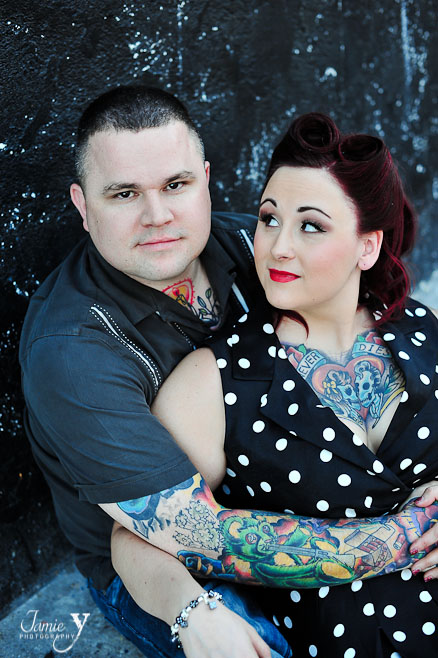 XO-Jamie