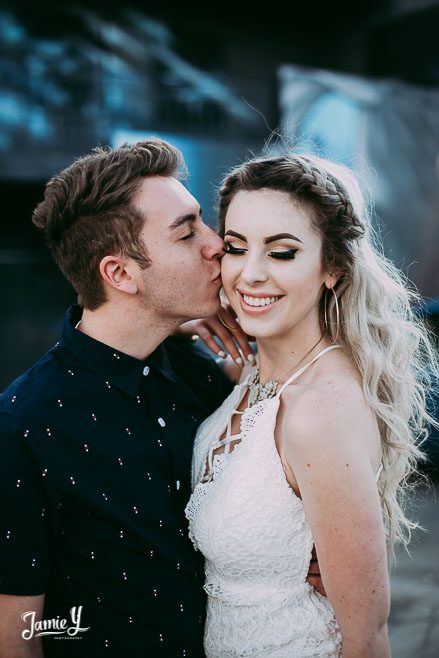 Say hello to Alexis & Chris.  Alexis contacted me about photographing her and Chris for their 1 year anniversary.  The two of them live in California but eloped to Las Vegas a year ago.  They returned to Vegas to celebrate their one year anniversary and set up a photo shoot to commemorate it.  They were staying downtown so the Freemont East district was the perfect edgy location for their photos.  The two of them had the perfect mix of kick assery and sweet happy loving moments.  Alexis looked like a total babe with a short white dress and her tattoos in all of their glory. Next time your in town guys, lets do it again 😉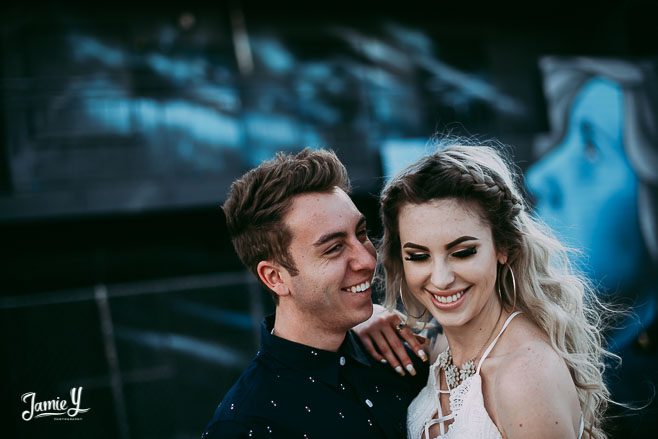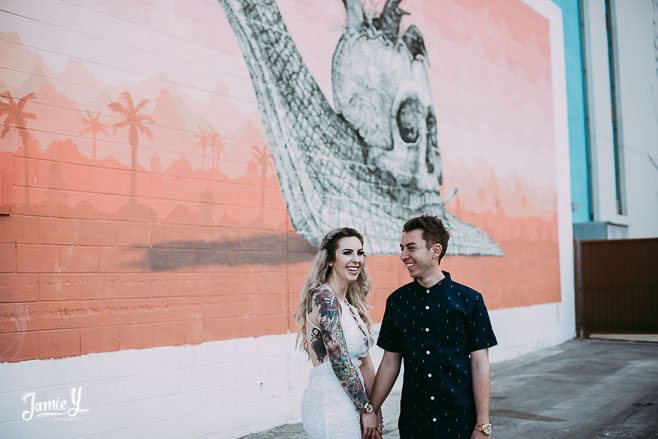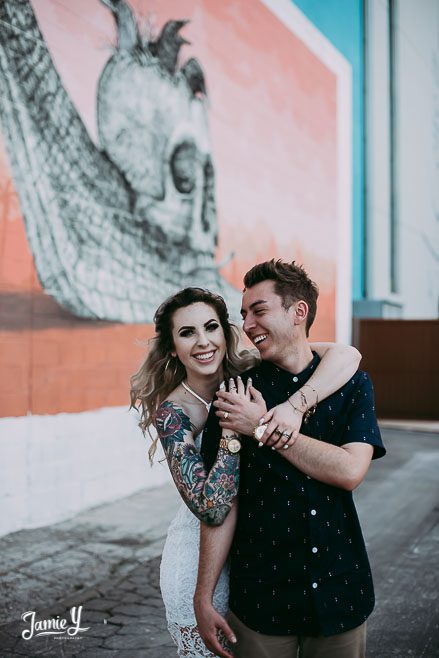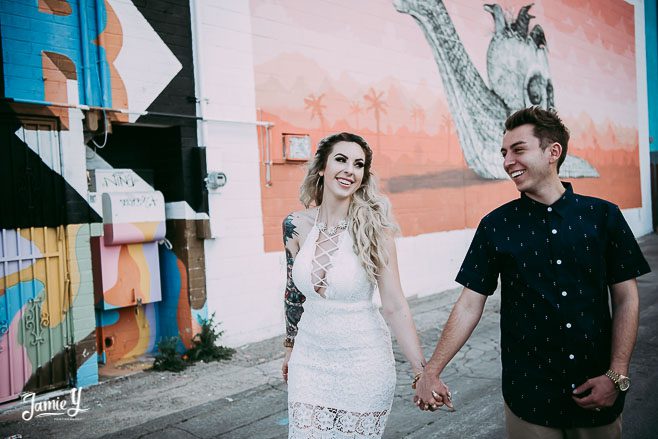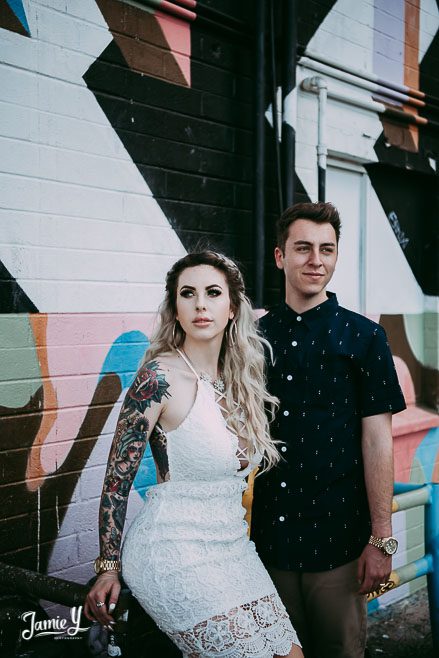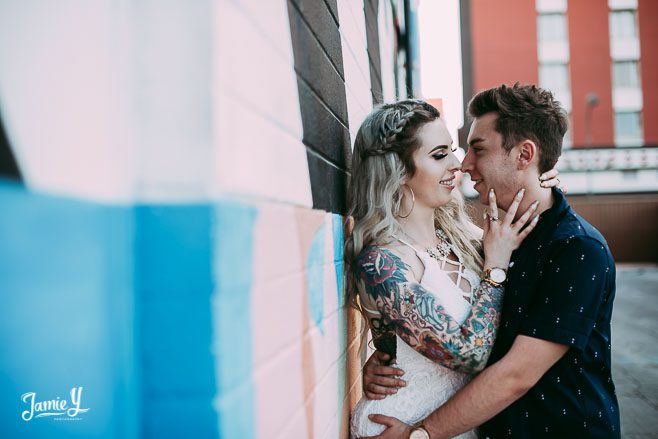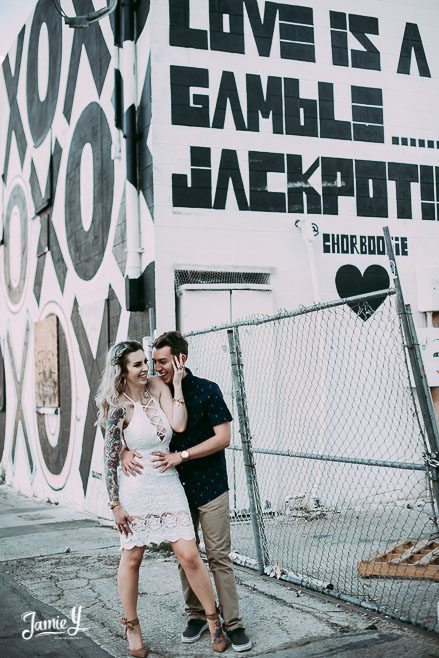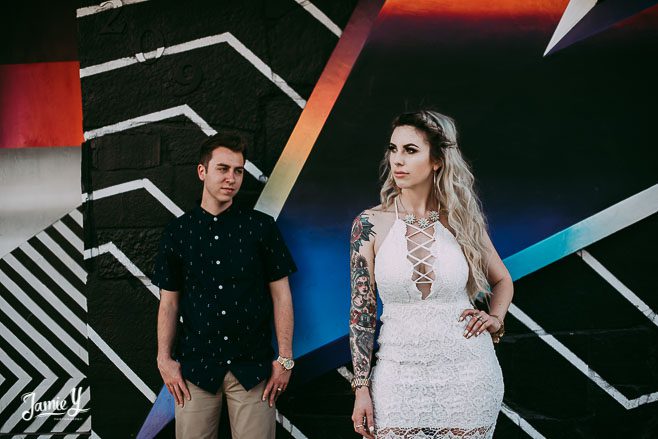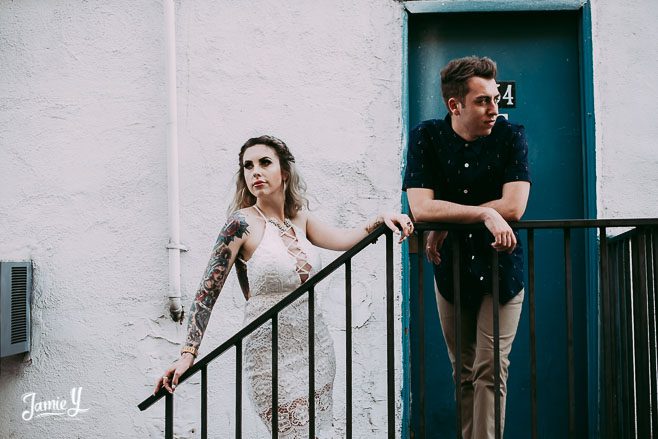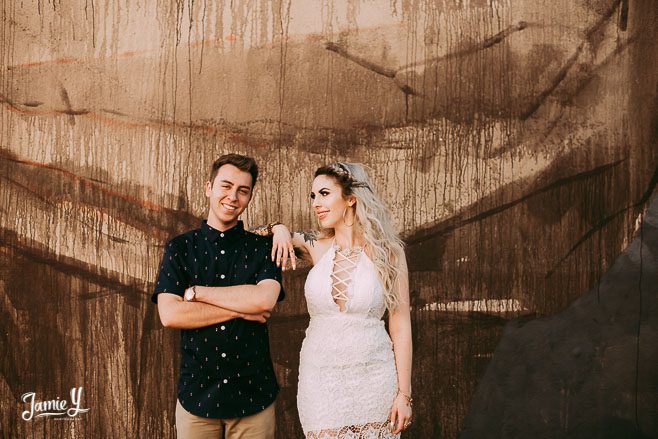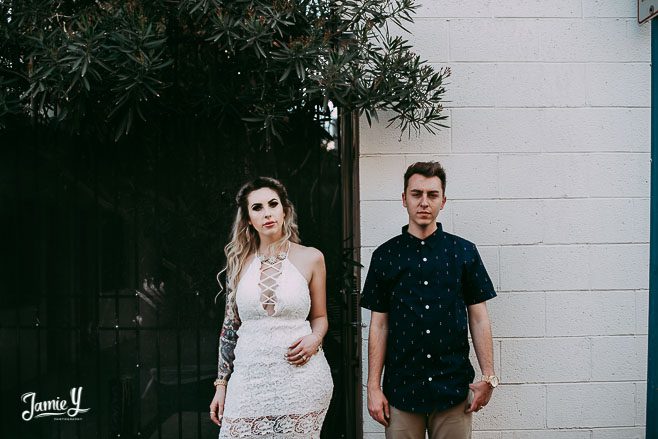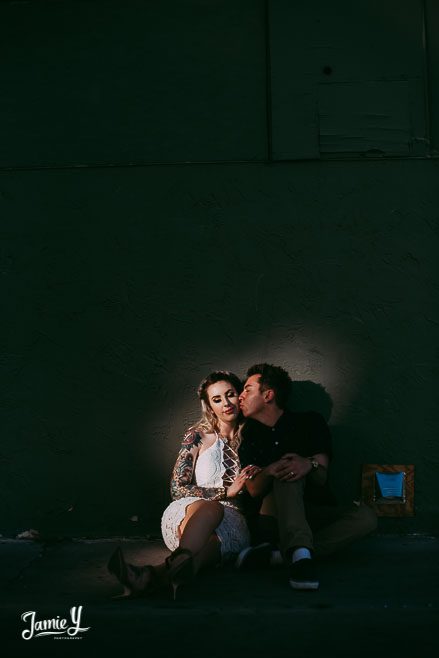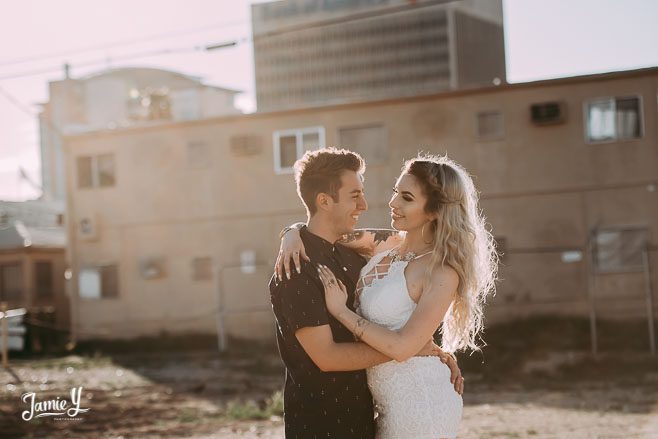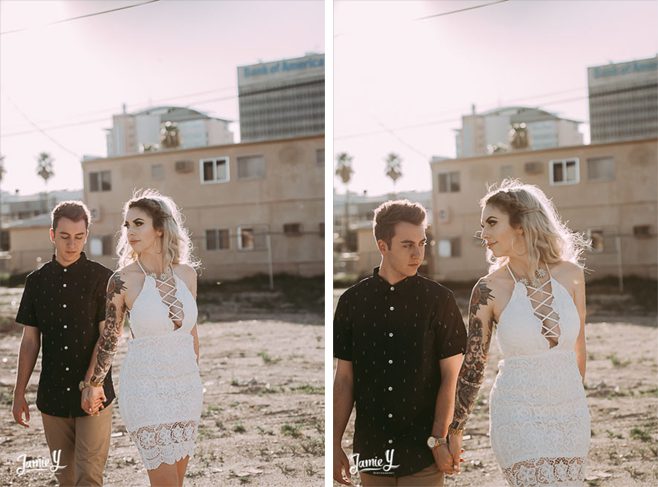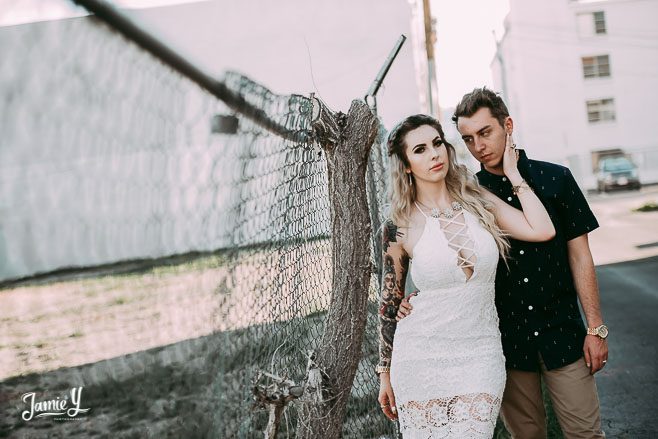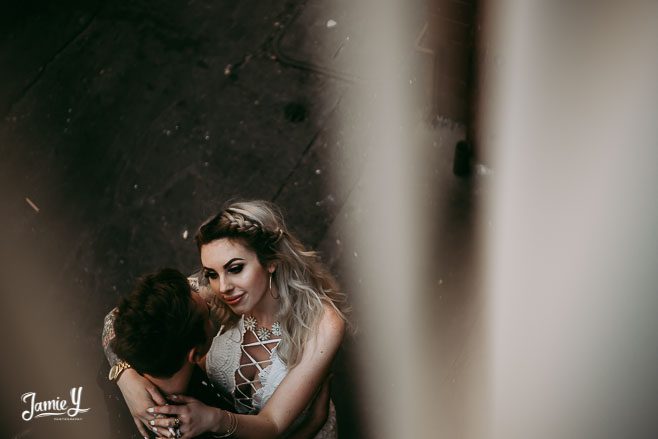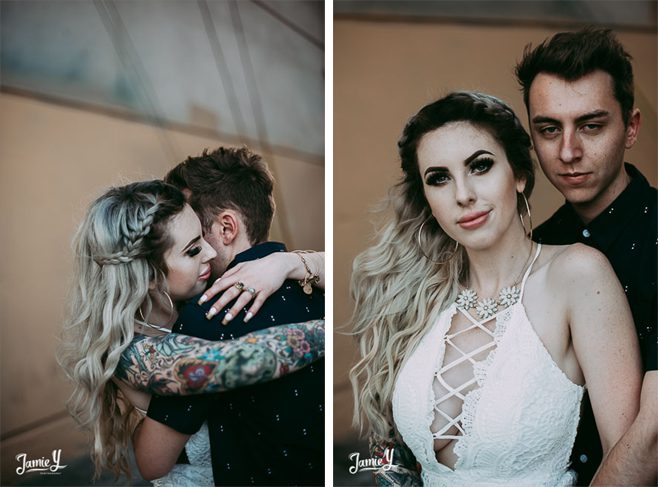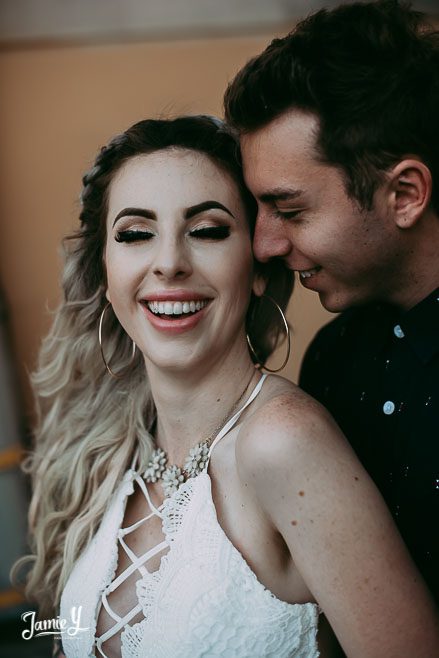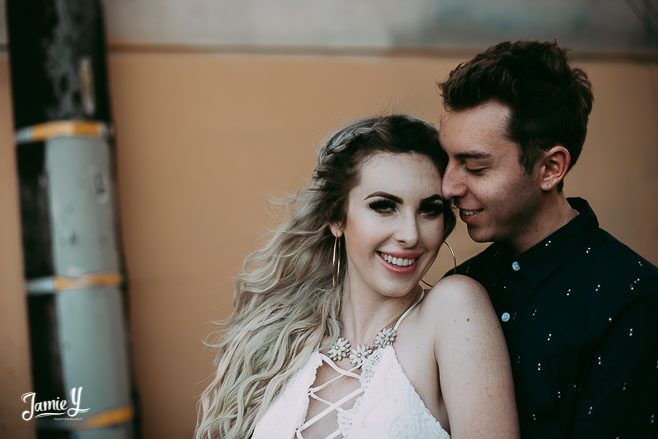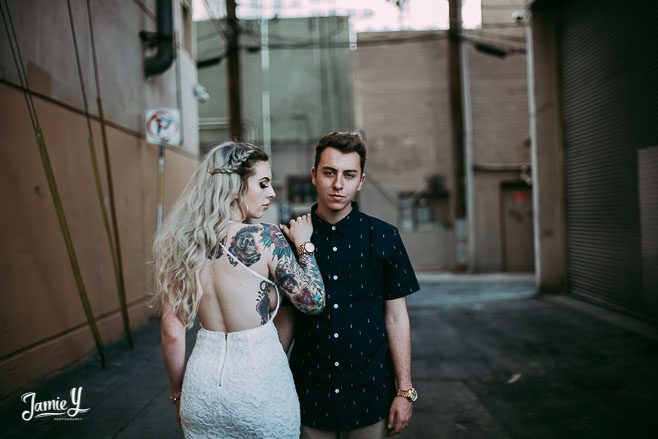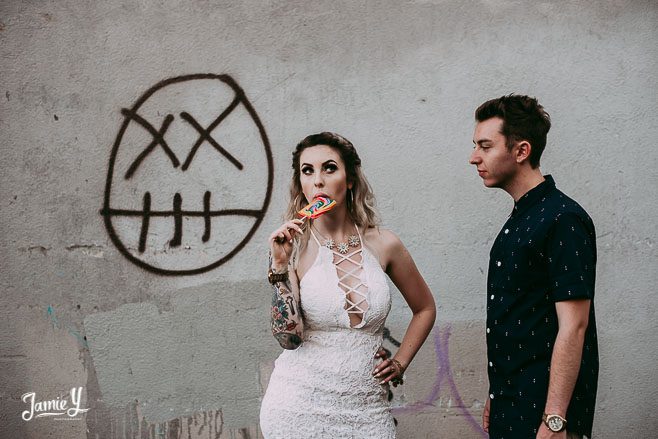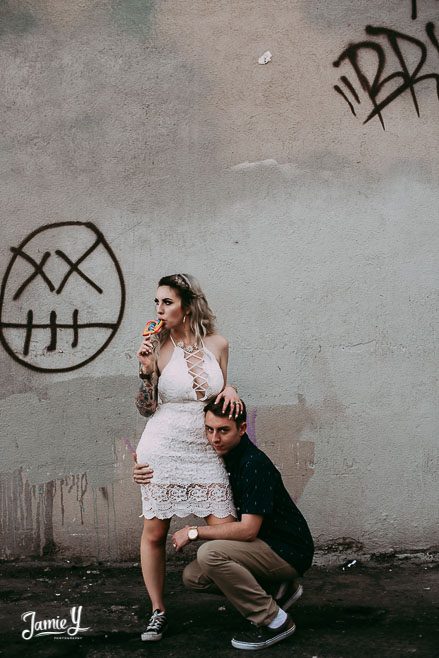 To see even more from their kick ass photo shoot, just watch the slideshow below.
XO-Jamie
Alexis & Chris from JamieY Photography on Vimeo.