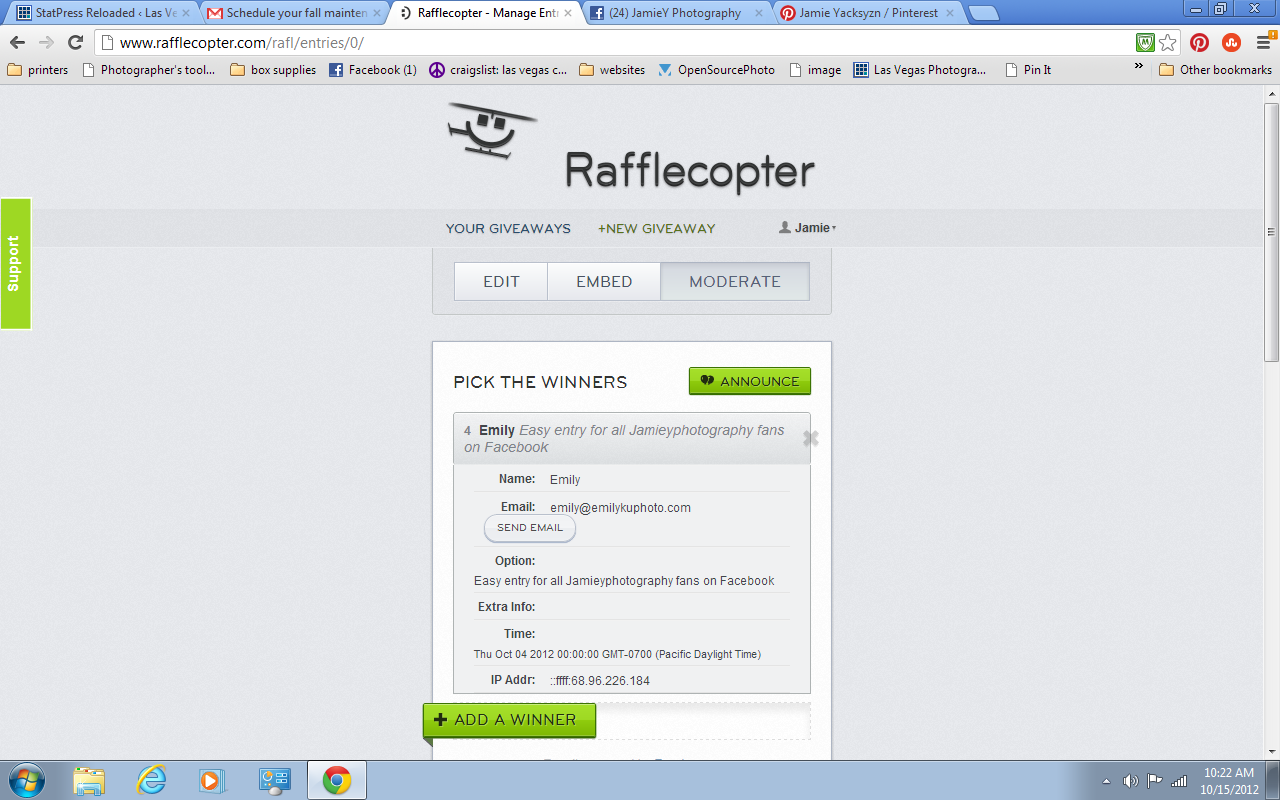 Congratulations to Emily from Emily Ku Photography for winning the 11×14 Wood Snap Print.
I know Emily, and let me just tell you, she is the luckiest girl I know.  I have personally known of her to win at least 5 big contests, ranging from $1,000 to a trip to Hawaii.  I am so happy for her because she is a wonderful person.  I just can't beleive there are actually people out there with such continuous luck.
Enjoy the print, I will be emailing you instructions to collect.
XO-Jamie