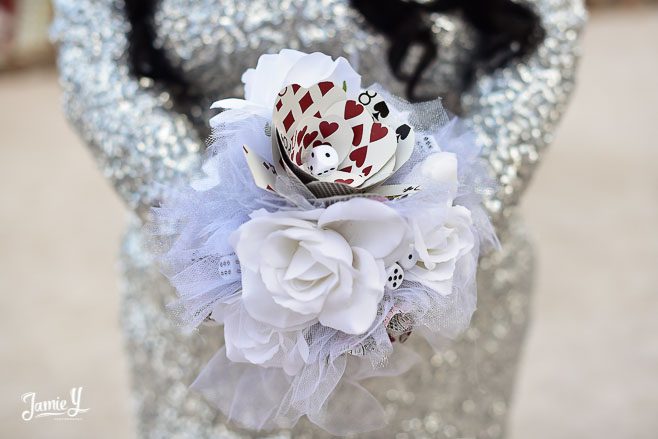 So excited to share Russ & Stevie's wedding day pictures today.  Russ & Stevie live in Georgia and came out to Las Vegas for their destination wedding.  I met up with them before their actual ceremony to do photos at the Neon Museum.  There were so many amazing things from this wedding shoot.  First of all how beautiful is Stevie???  So so pretty and I just love her smile!  Stevie wore a silver sequin sparkly dress with some bright pink fringe boots, amazing!!  She had the coolest vegas style bouquet too.  The bouquet was made out of silk flowers, tulle, and actual playing cards and dice.  Such a great idea.  These two were so adorable and so much fun to photograph.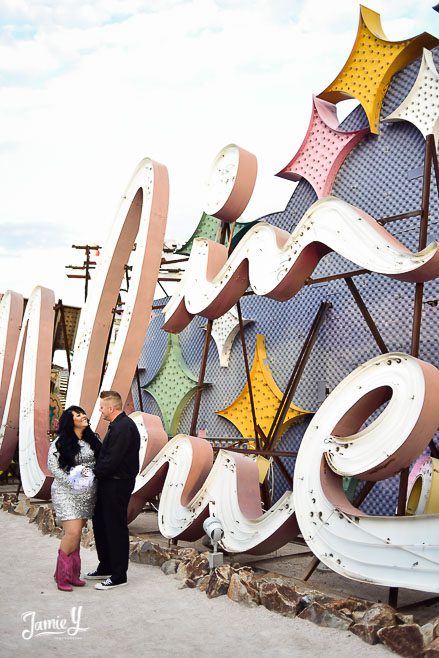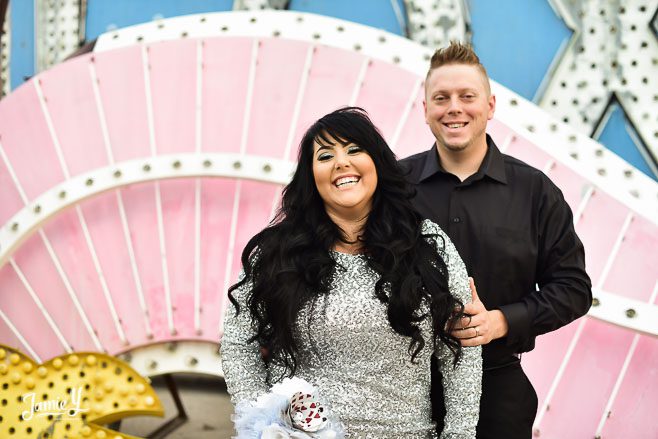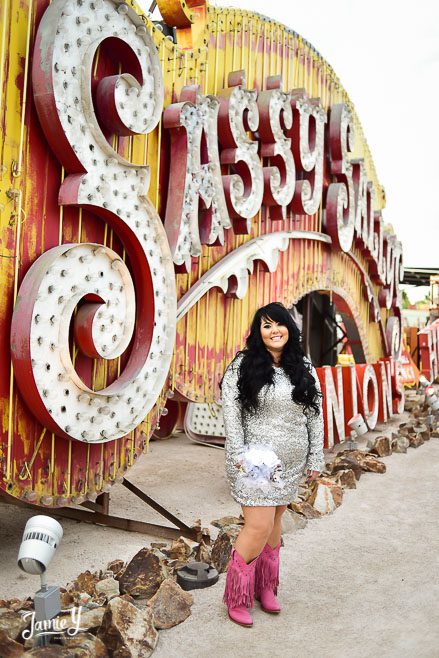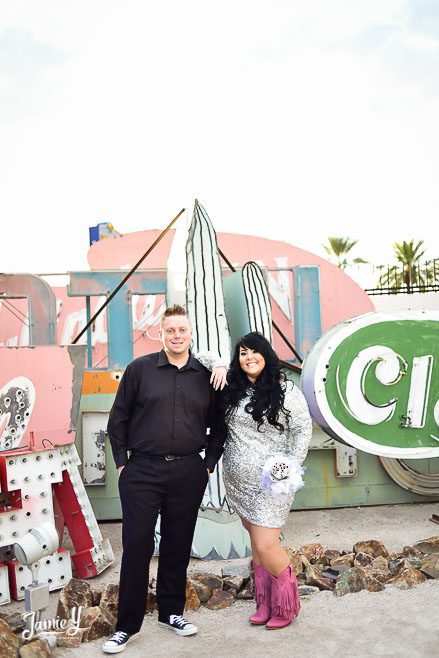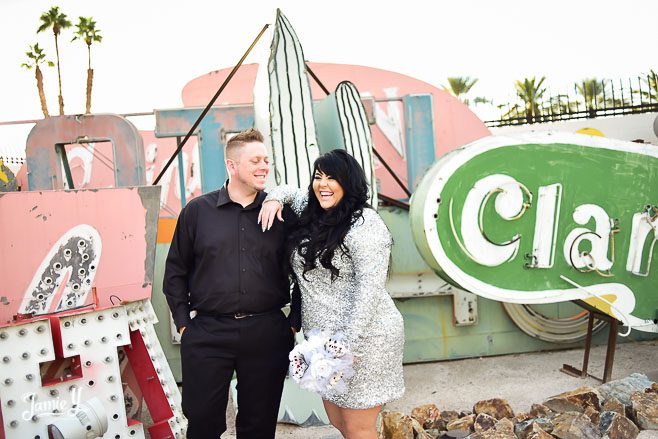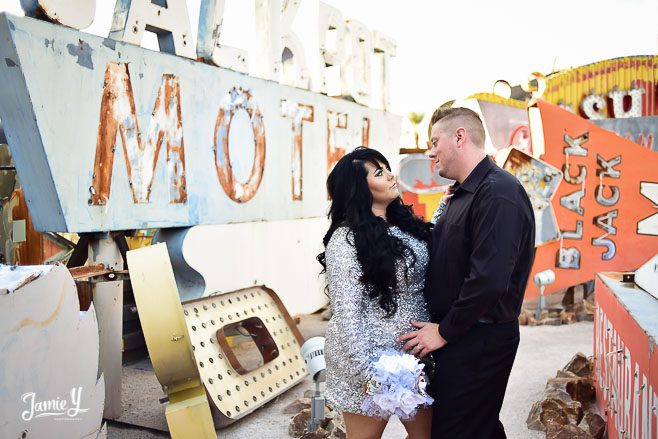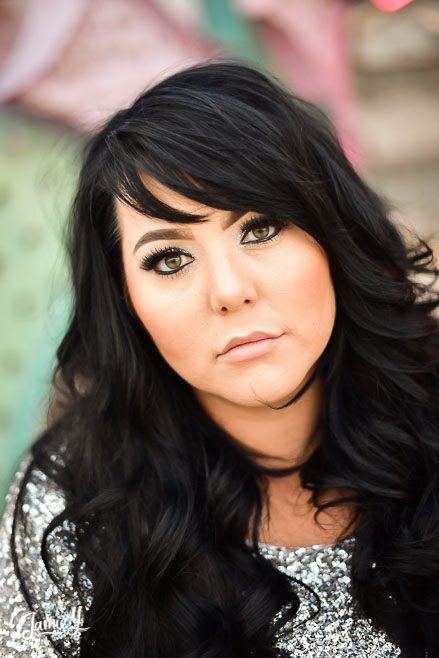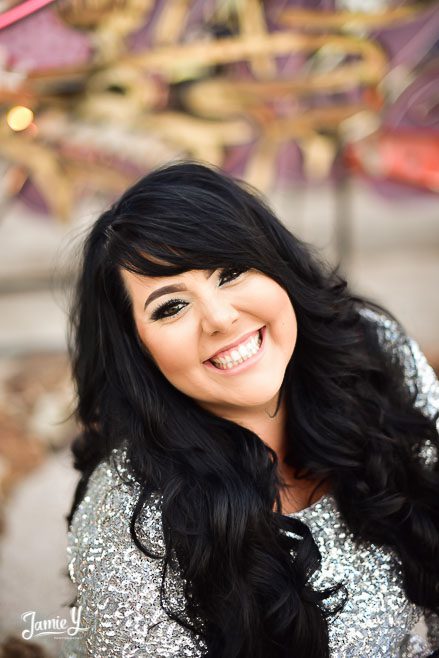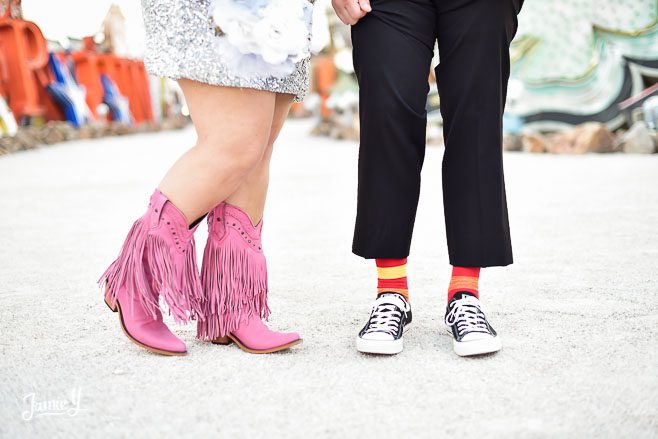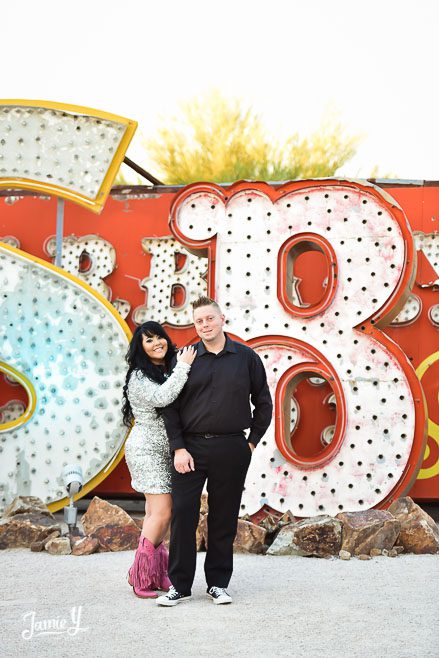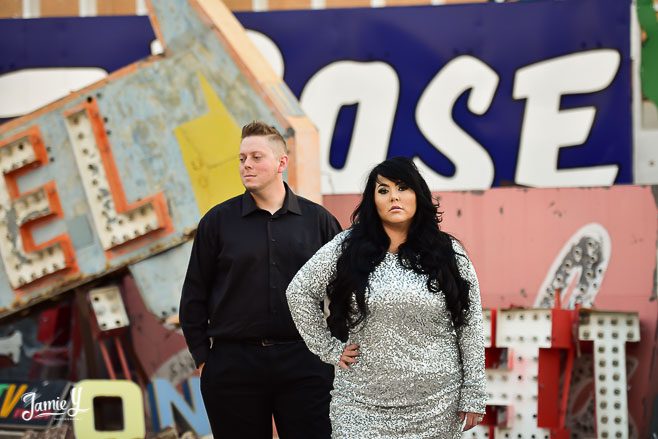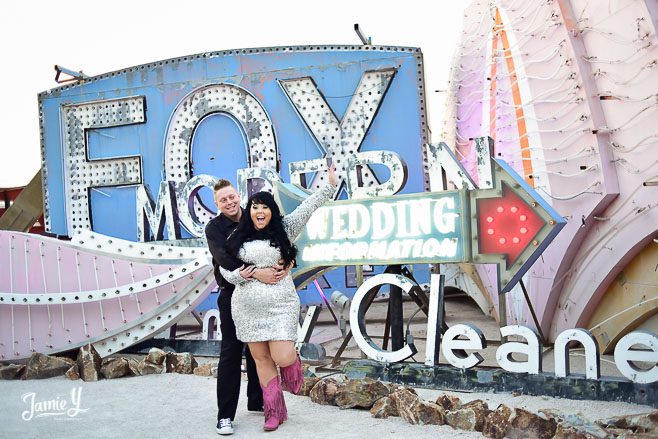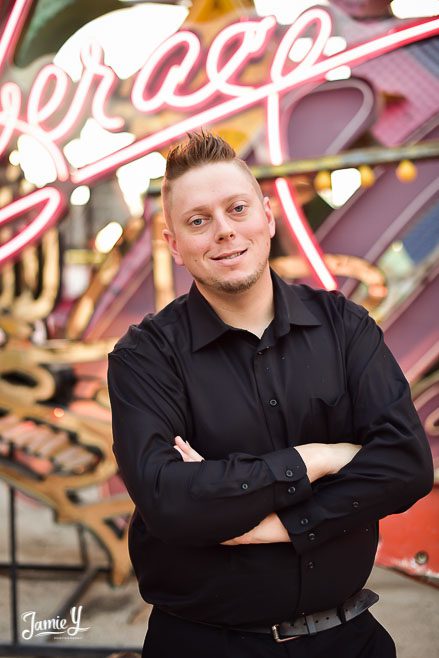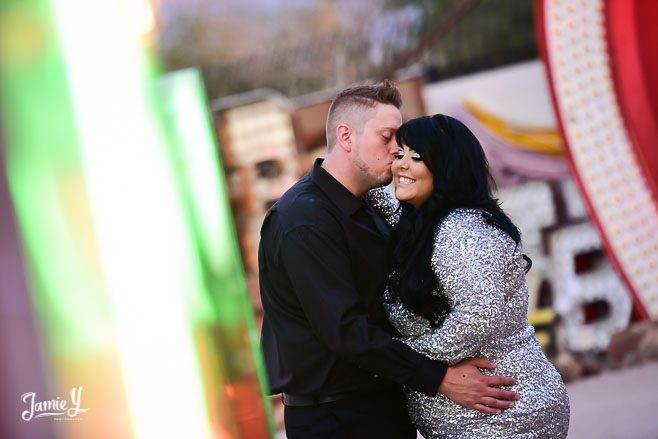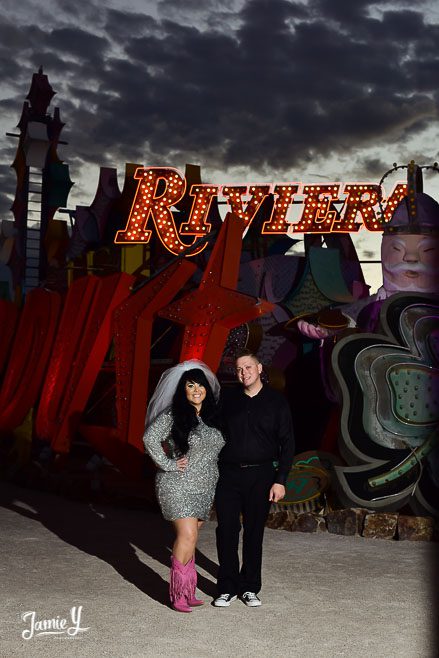 We ended the shoot with a few night time pictures with the neon lit.
To see even more from their wedding day, watch the slideshow at the end.
XO-Jamie
Russ & Stevie from JamieY Photography on Vimeo.