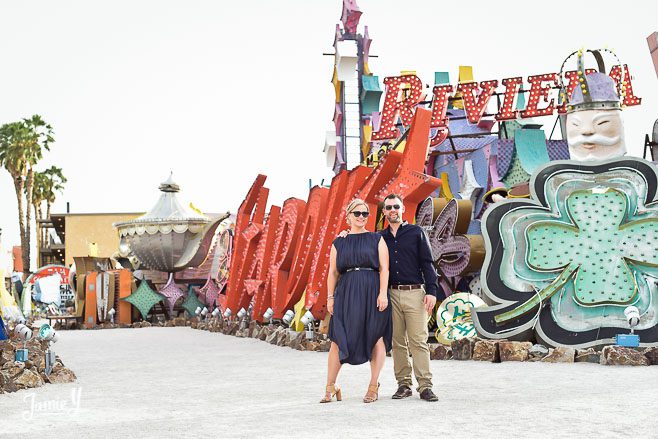 Vegas.com is looking to #CaptureVegas and what better way then to share my favorite Vegas wedding location.
When I think of Vegas, I think of the strip and downtown with all of their glowing neon lights.  I think of the casinos from years past with iconic signs that I will never forget.  I grew up in Vegas so I remember when the strip and Freemont street looked quite different from how they do now.  Many of the couples that contact me for their wedding photographs in Las Vegas, want that old school Vegas charm as a backdrop for their photos.
The best place in town to get the nostalgic Vegas look that many of my bride and grooms desire is The Neon Museum.  Nowhere else in town can you have so many neon signs in one place.  The strip is full of people, the casinos just don't look like they used to, and you have to walk miles upon miles to see them all.  Freemont street is cool, but you have plenty of tourists all around and also some scantily clad street performers who might make a cameo in the background of your photos.
The Neon Museum is my favorite place to photograph wedding couples that want the "Vegas" look.  There are two lots that you can choose from, a main lot and a smaller "North" lot.  When you book your photo shoot you have the place to yourselves!  No wandering tourists or creepy street performers to get in your way.  The cherry on top is that you can actually have your ceremony and reception at the Neon Museum if you so choose.  In one of the images below you can see a ceremony performed in the North Lot with Elvis himself.  It doesn't get any more Vegas than that!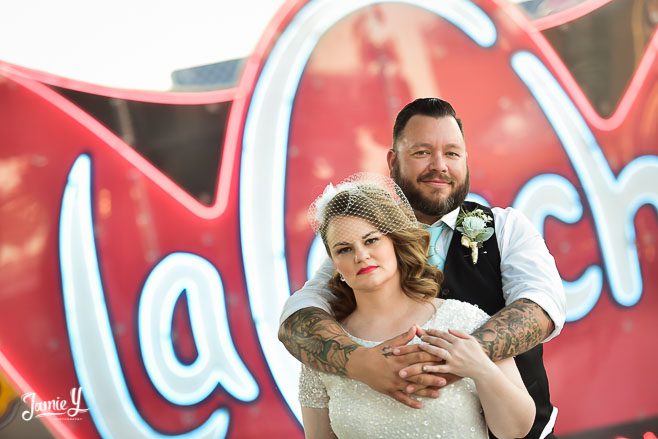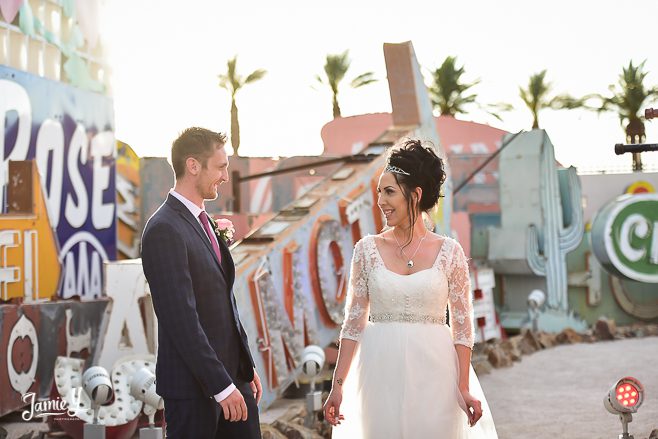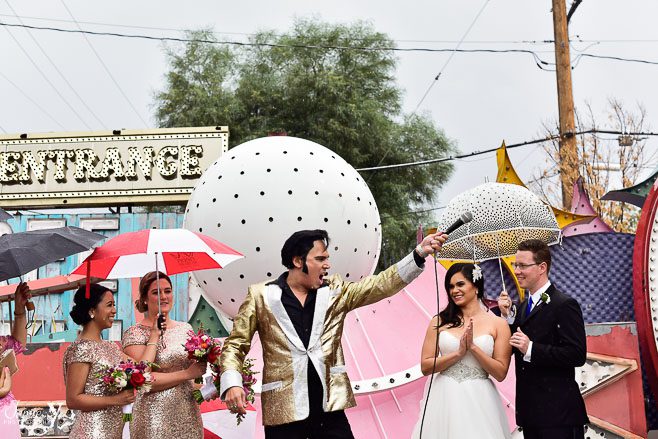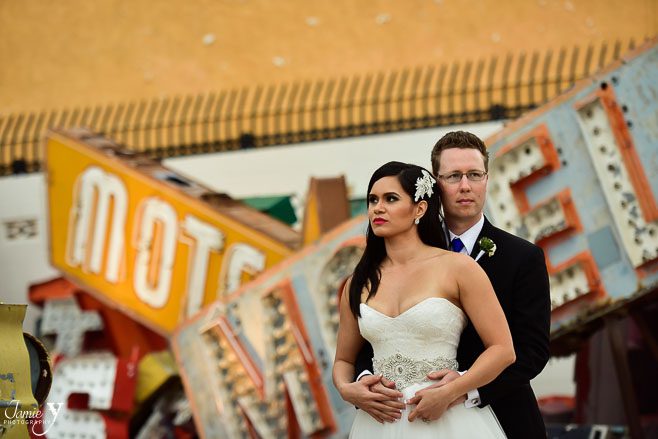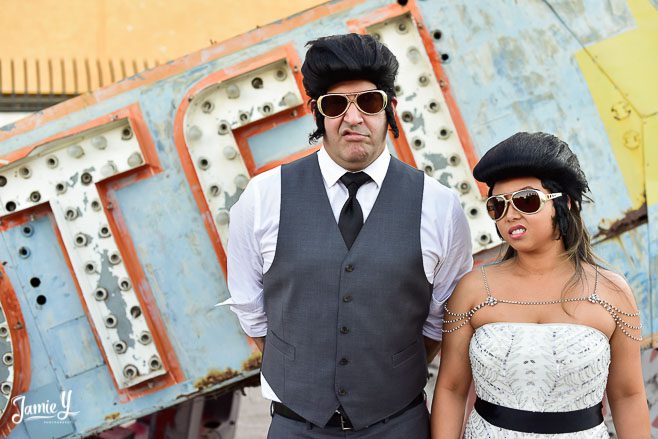 If you are considering having your wedding or even just a photo shoot at the Neon Museum, I would love to talk!
XO-Jamie
Also, Vegas.com's  Las Vegas air and hotels package is a great place to check for deals if you are planning a trip.