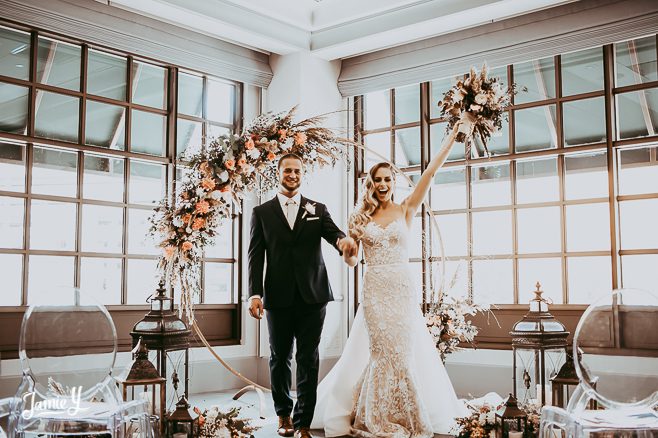 I have been waiting a long time to share this Wedding At Park MGM Vegas. This shoot took place last year, but due to possible publications, and then me being crazy busy, I never had a chance to share it. It is a shame I waited so long because I am absolutely in love with everything about it.
I was asked to be a part of this styled shoot with a couple other photographers. Haley, set up and styled the whole wedding shoot. In part to show off the amazing space at Park MGM.
We started off in the suite in the Nomad Hotel portion. The Nomad Hotel is a wing of the Park MGM and it is fabulous. It has a much darker vibe then the Park MGM itself. The Nomad hotel is super cool and the light in there is amazing.
The ceremony shots and details took place in the Griffith Ballroom at Park MGM. Great windows and neutral pallate. We also shot inside of the Nomad Restaurant and some of their private rooms. If I had never photographed this event, I may never have had the pleasure to go inside the Nomad Restaurant. Upon entering, I was blown away. The walls are lined with bookshelves with actual antique books on them. Each shelf has it's own lighting. They even have a spiral staircase leading up to one of the bookshelves. Normally people are not allowed, but thankfully because of the shoot our model was able to get some photographs on it.
So many amazing vendors collaborated together on this and the result was amazing.
The amazing vendor team is listed below:
VENUE, FLORAL & CAKE: @parkmgm @mgmresortsintl
DESIGN & PLANNING: @starryeyedeventslv @haleykaminsky
RENTALS: @bloomingbellesrentals @modernvintagerentalslv
DRESS: @vierobridal_lasvegas
BRIDE: @hoscatGROOM: @rjisonjupiter
BEST MAN: @thefluffymaltipoo
MAKEUP & HAIR: @sonacox
INVITATIONS: @ascaniodesigns
Wedding At Park MGM Vegas