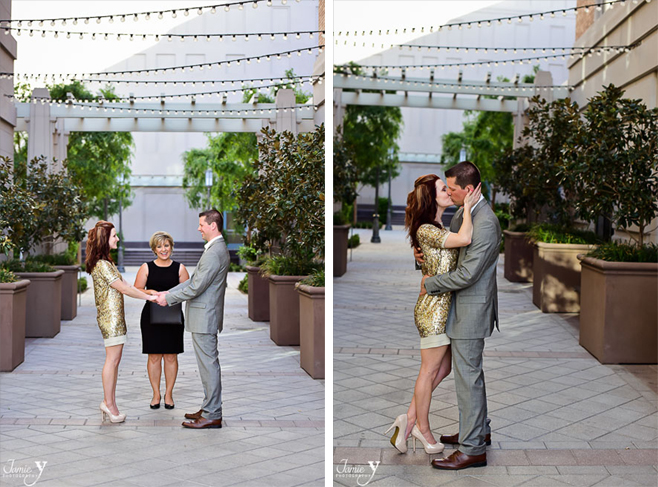 Last week I had the pleasure of joining Jennifer & Brad at The Smith Center to photograph their 7 year vow renewal.  Jennifer & Brad have 4 children at home and had not taken a trip together in 6 years.  With the trip being such a special occasion they decided to add on another event to their trip to Vegas and renew their vows.  Angie from Peachy Keen Unions met with us at The Smith Center that day and lucky for us it was pretty much just the 4 of us.  Jennifer & Brad had written some of their own special vows and recited them in a back and forth dialog.
After the ceremony portion, we took some photos with the beautiful architecture of The Smith Center in the background as well as the colorful pipe sculpture at Symphony Park.
Congratulations on 7 years and cheers to many many more.
To see more from their session, view the video below.
XO-Jamie
Jennifer & Brad from JamieY Photography on Vimeo.