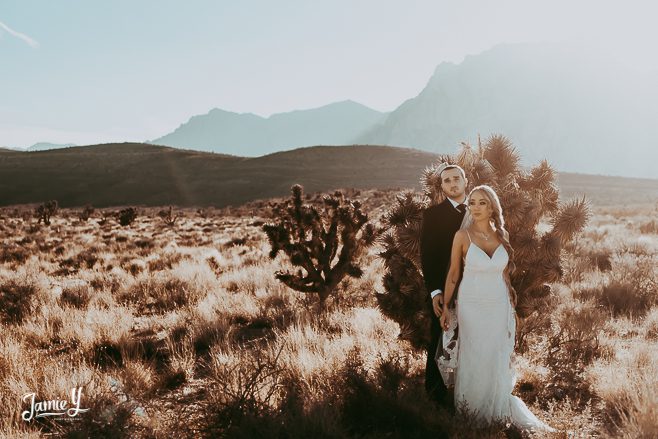 Today's Vegas Desert Boho Elopement shoot is of Christine & Jake.  This shoot actually took place 2 days after their wedding.  Their wedding can be viewed here.  Christine wanted some fun moody desert portraits on her actual wedding day, but time did not permit.
Most desert areas in town are on the outskirts and take a minimum of 30 minutes to drive to.  So, an hour of driving back and forth plus at least 30 minutes of shoot time, can make it difficult to fit into a wedding schedule.
Christine and Jake got dressed up again in their wedding attire and Christine had her glam done just like on her wedding day.  We met up at a desert spot with some cacti and mountains for a relaxed session.
The bride's lace form fitting gown and long lace embellished veil were the perfect match for the desert.  A little bit of a boho vibe always works in a desert setting and I am a big fan of Christine's tattoos.
I really had the greatest time photographing these two and getting to know them.  I love the way Jake looks at Christine and is always making sure she is ok.  I also love the way Christine looks at Jake and how she raises her arms up in the air to give him a hug.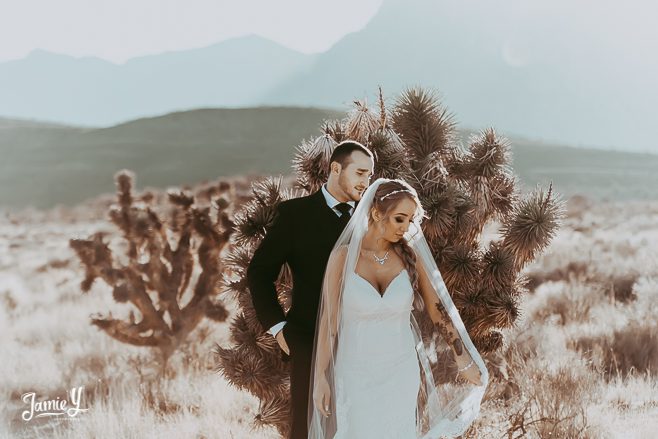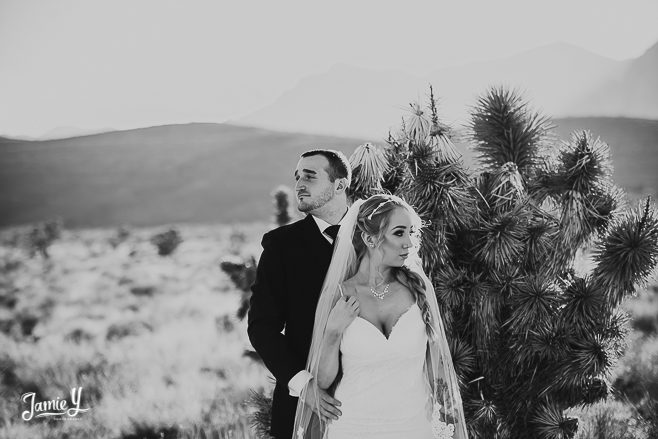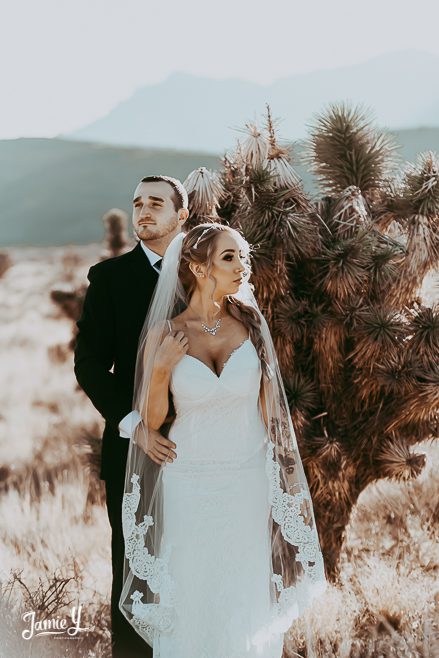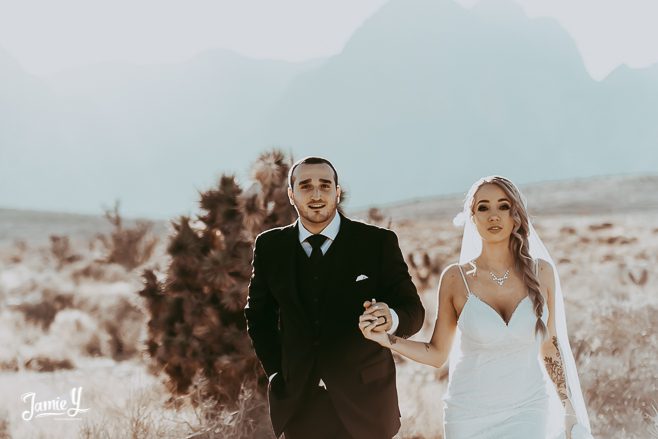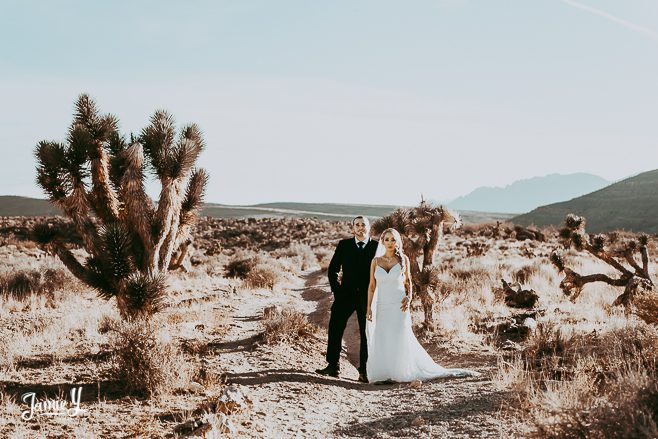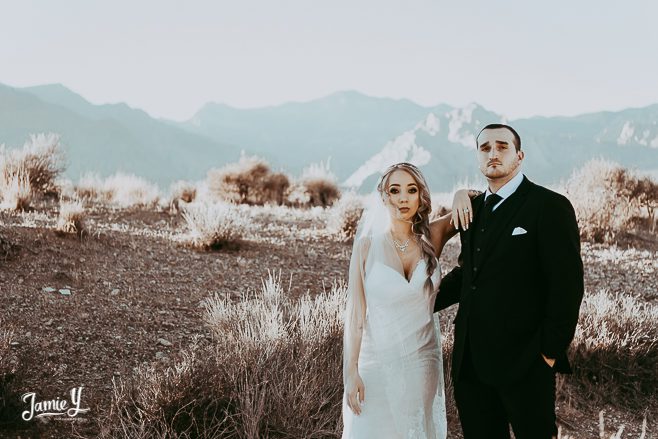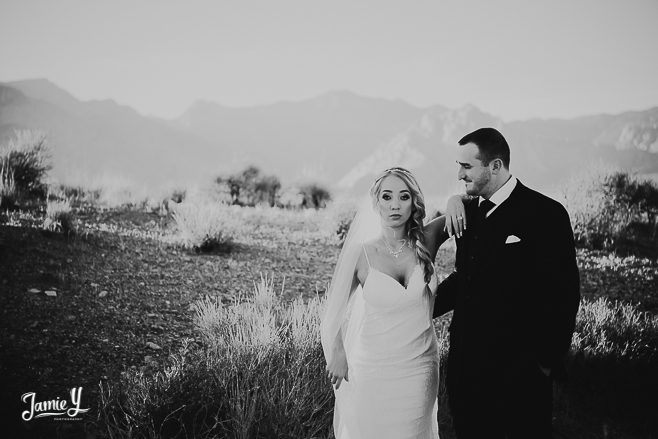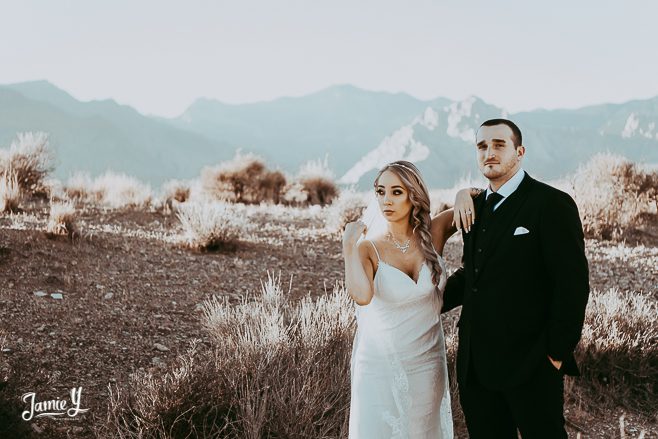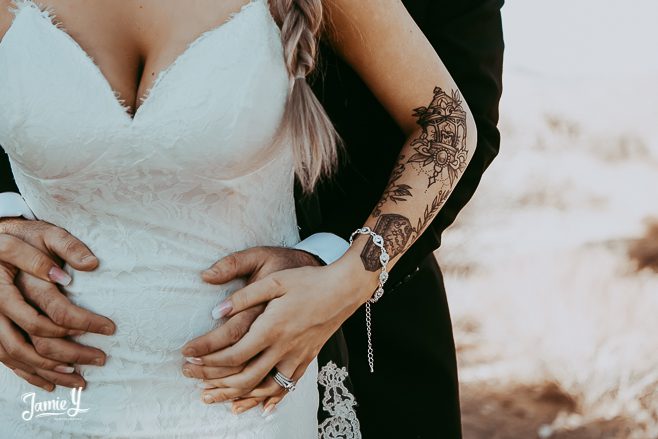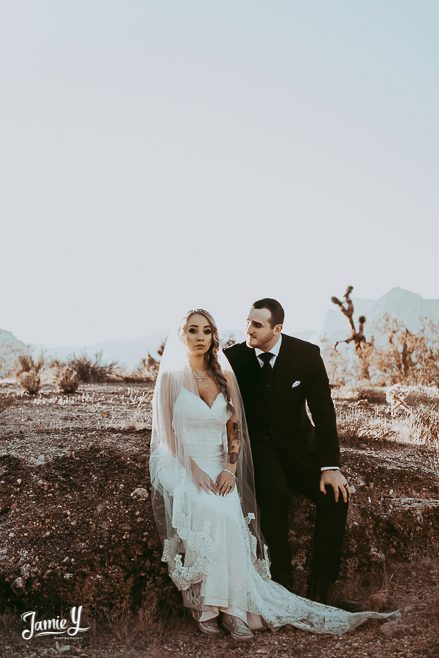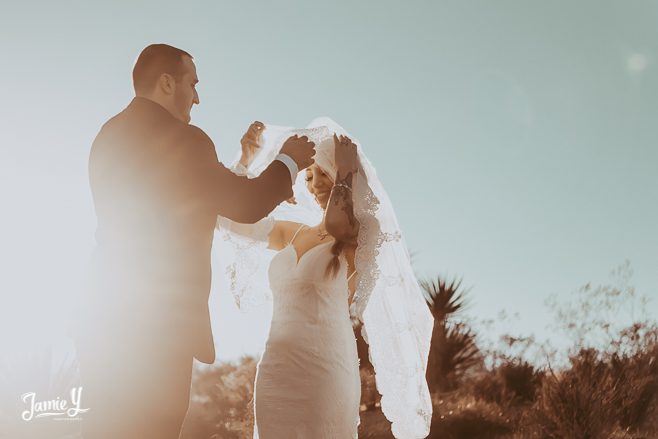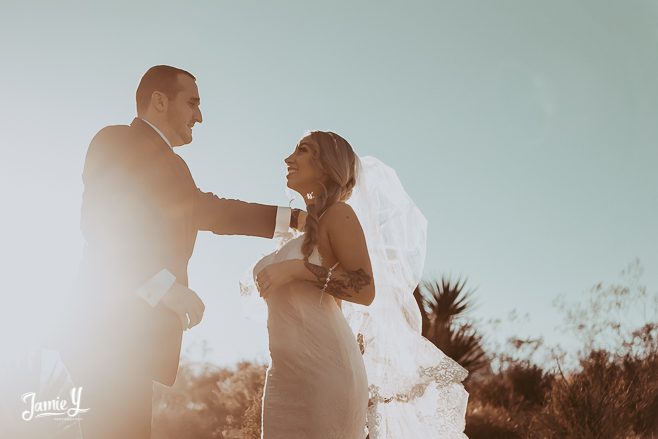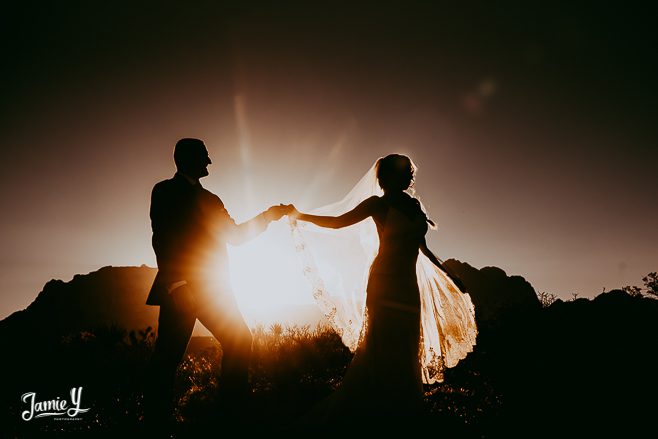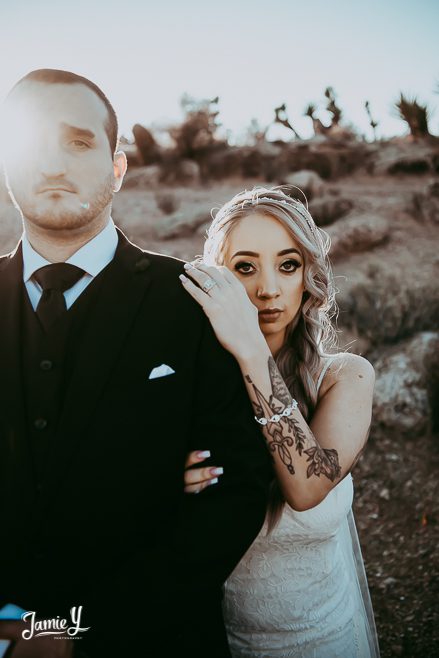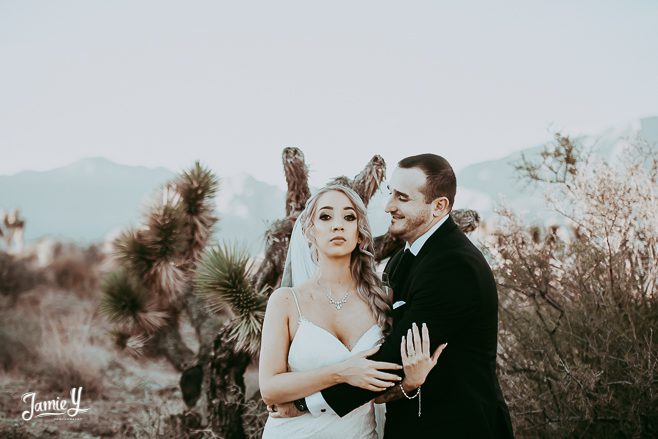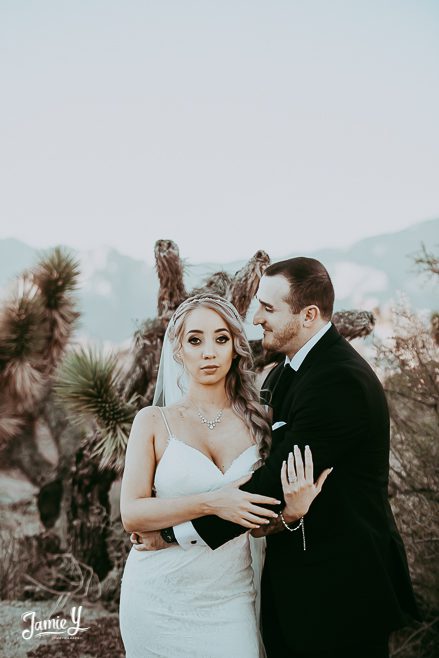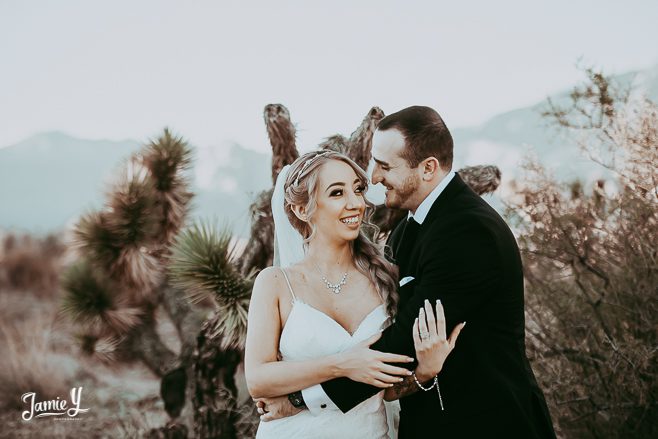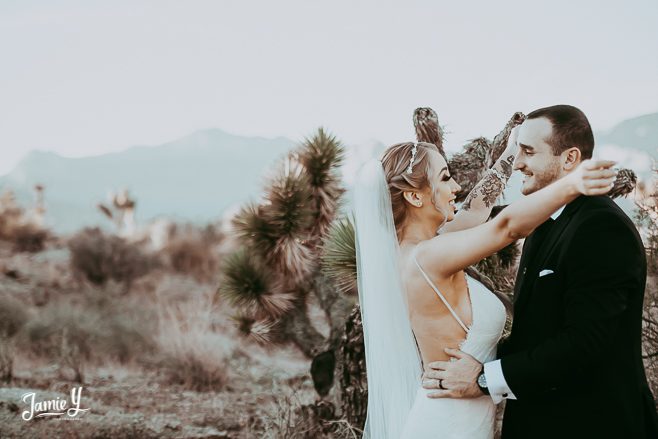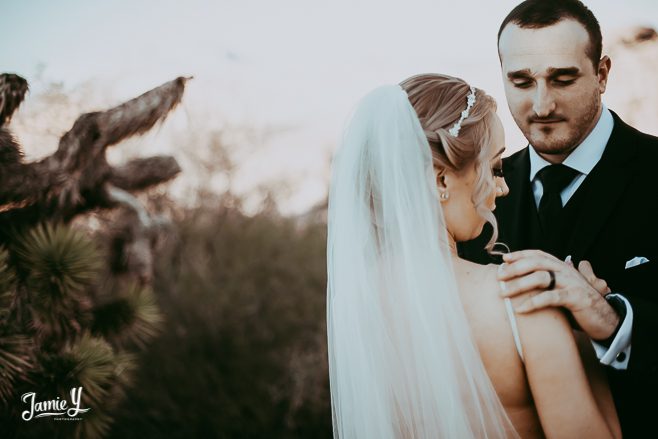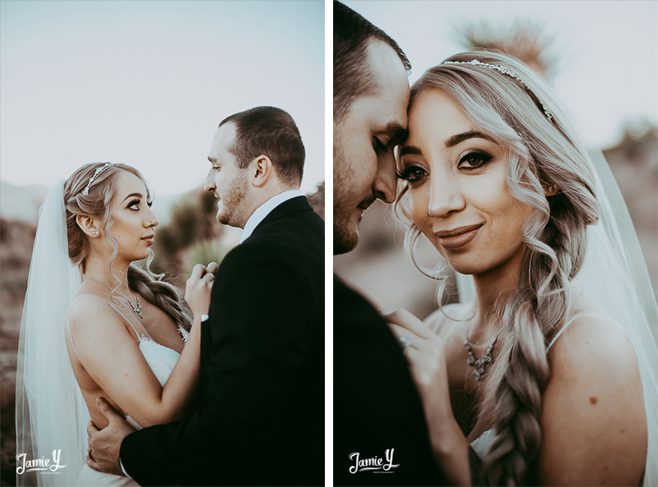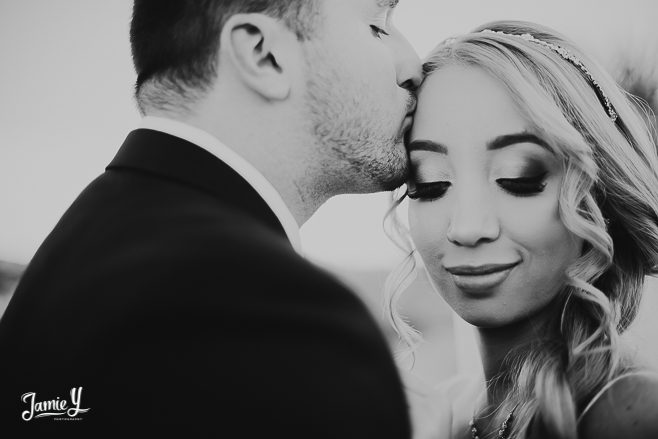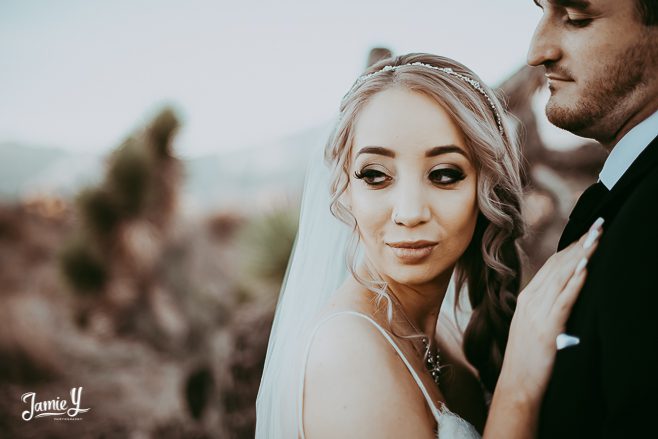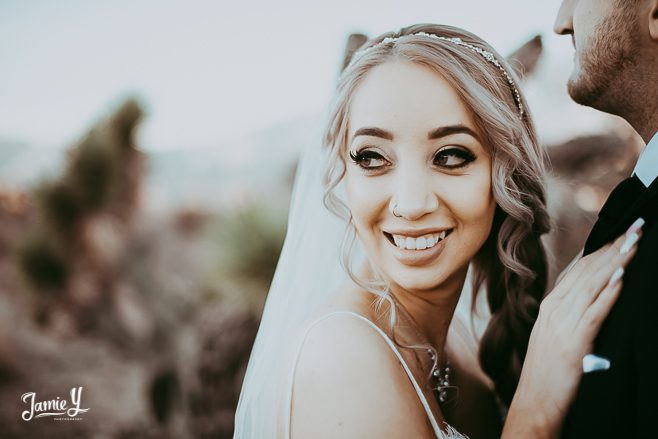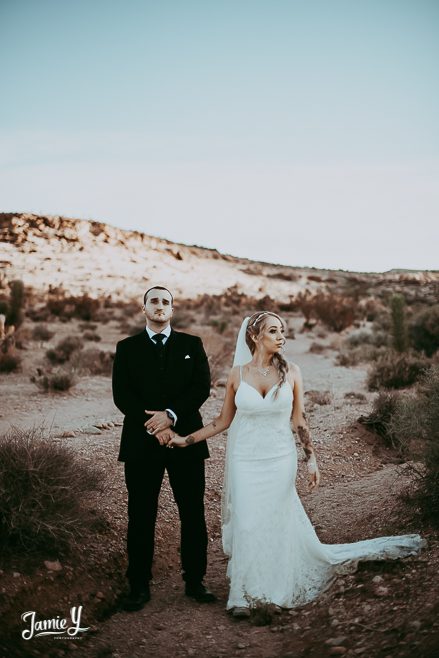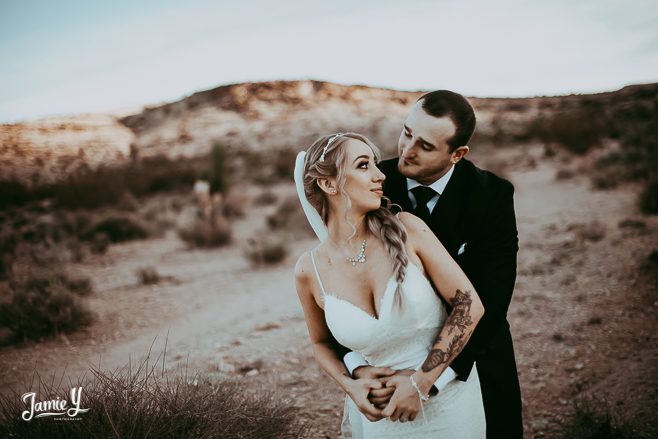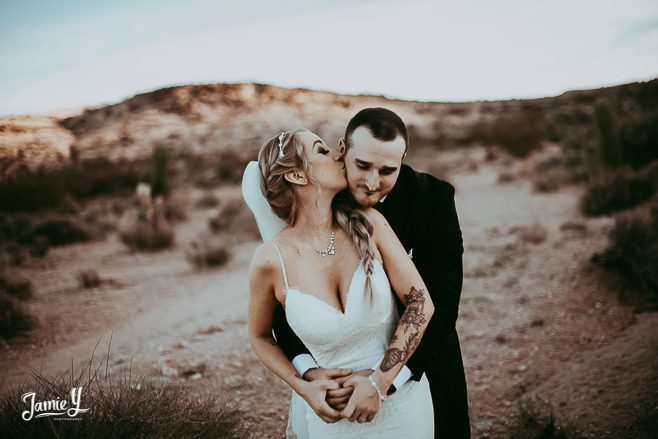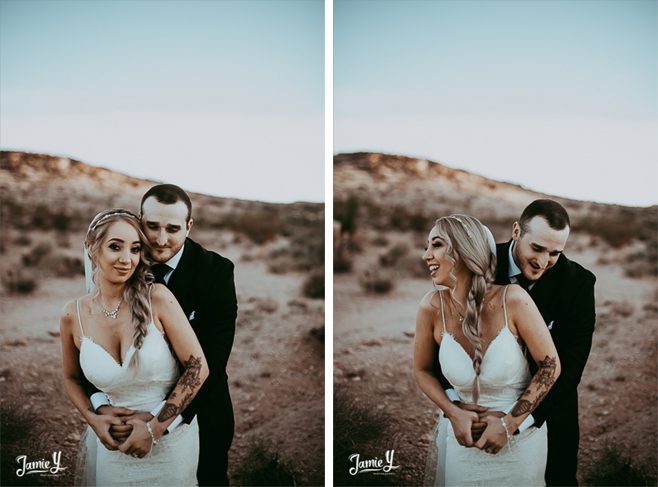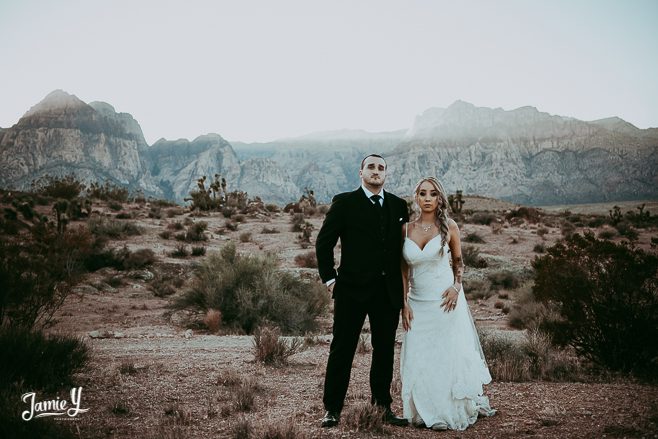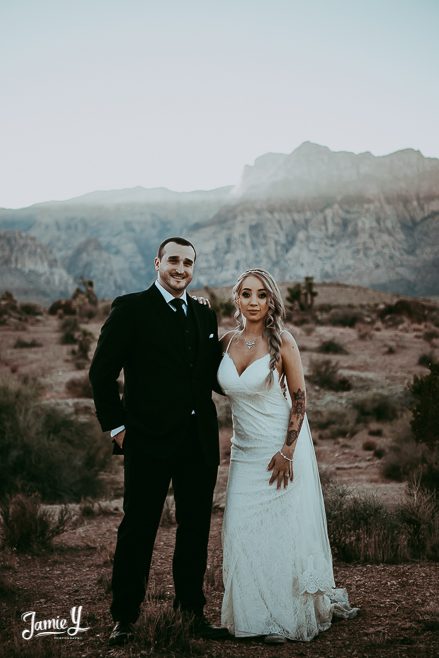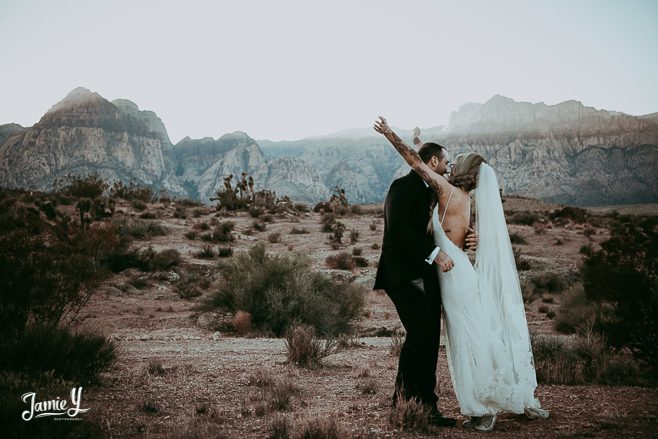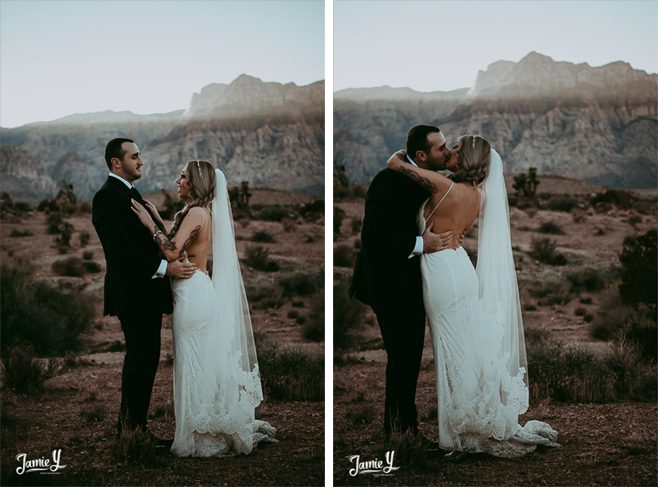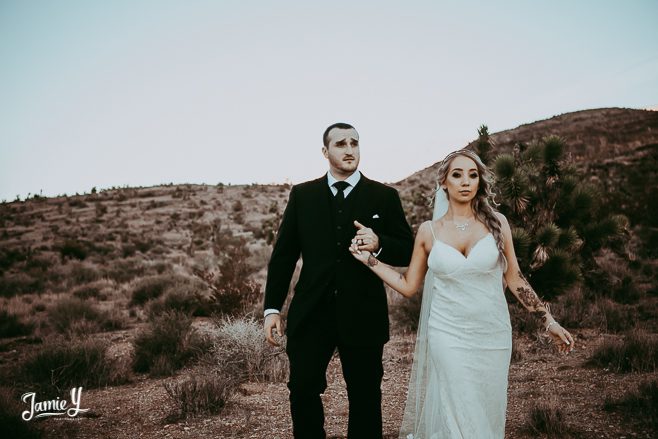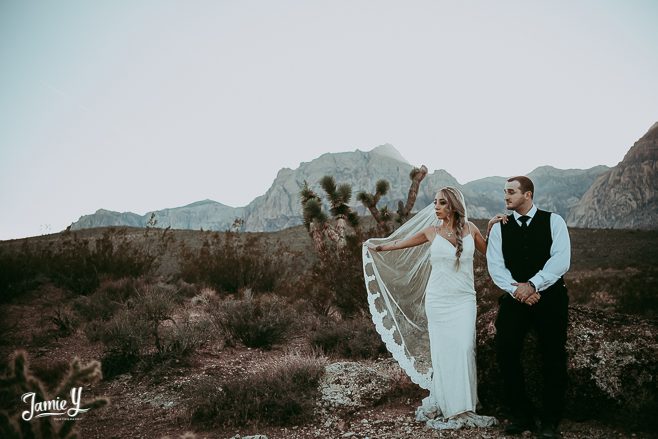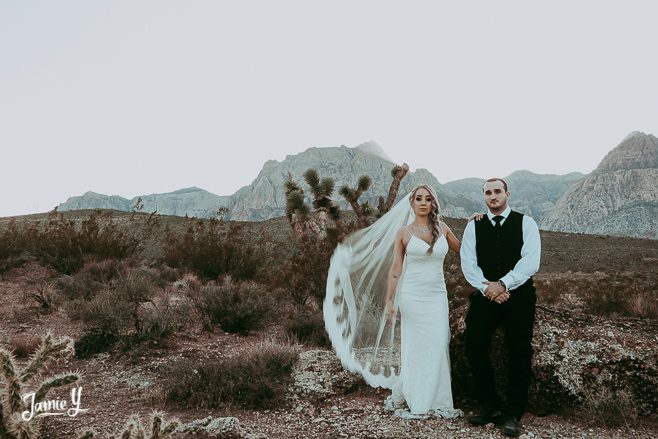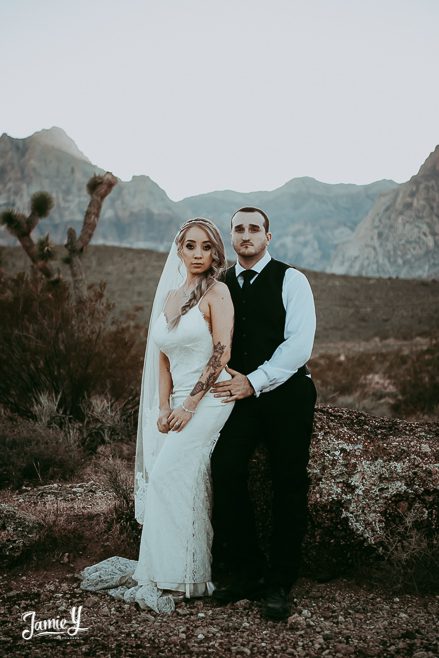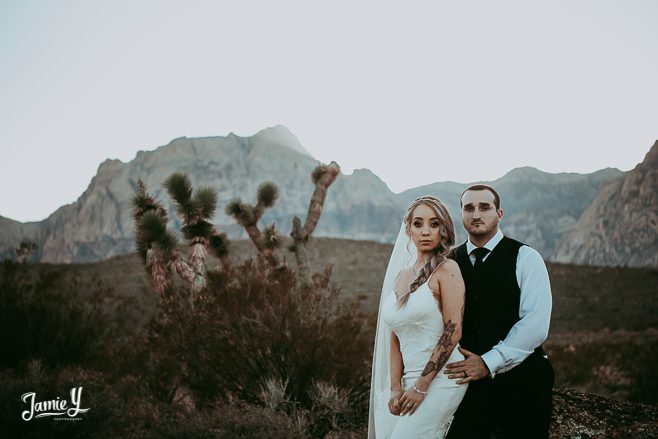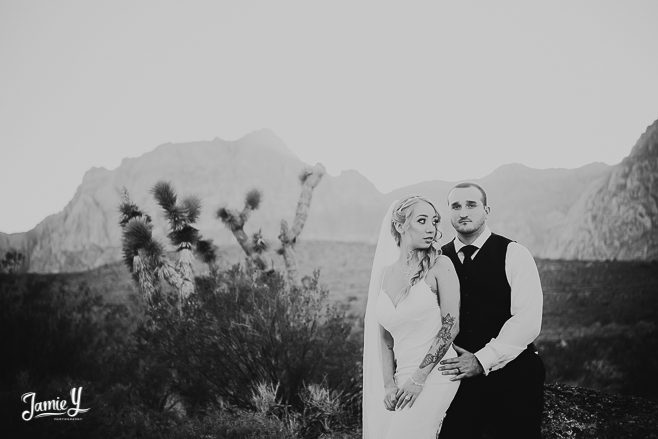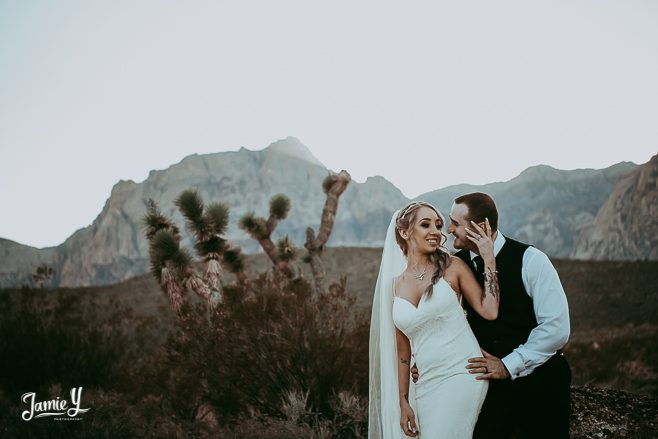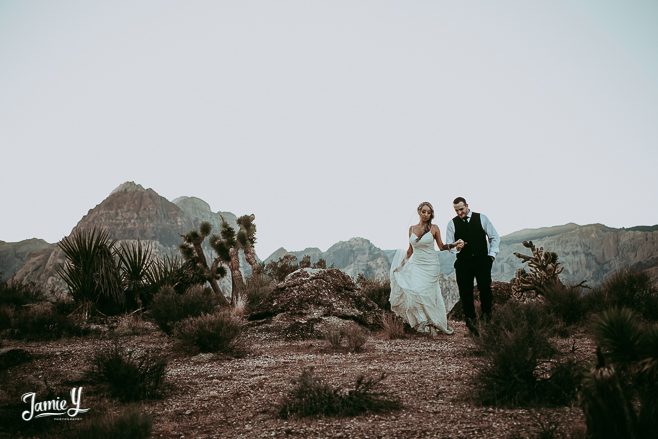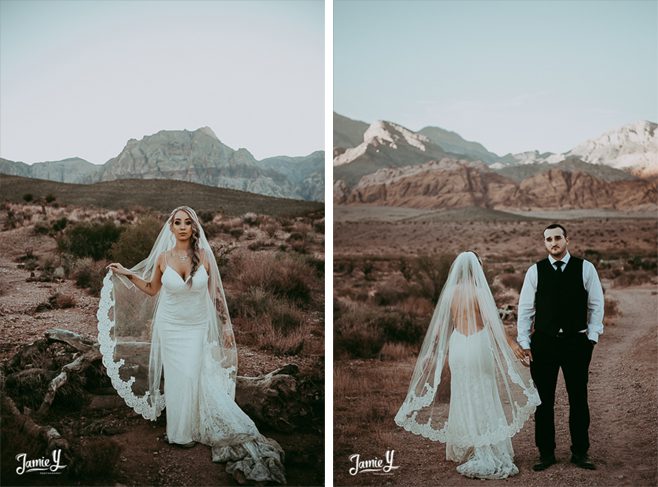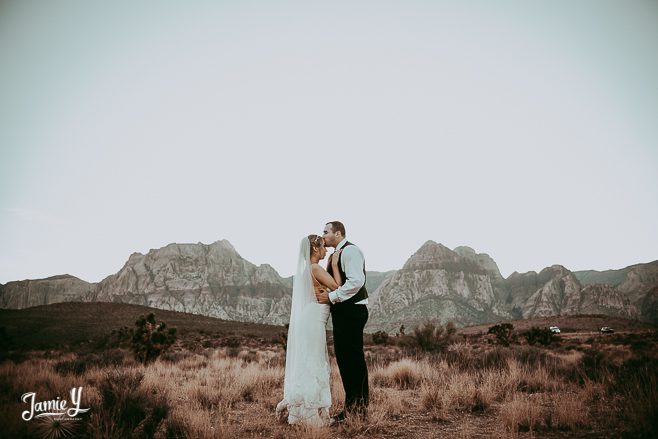 Hair and Makeup by Makeup In The 702
To see even more, make sure to watch the slideshow below, its a good one.
XO-Jamie
Vegas Desert Boho Elopement