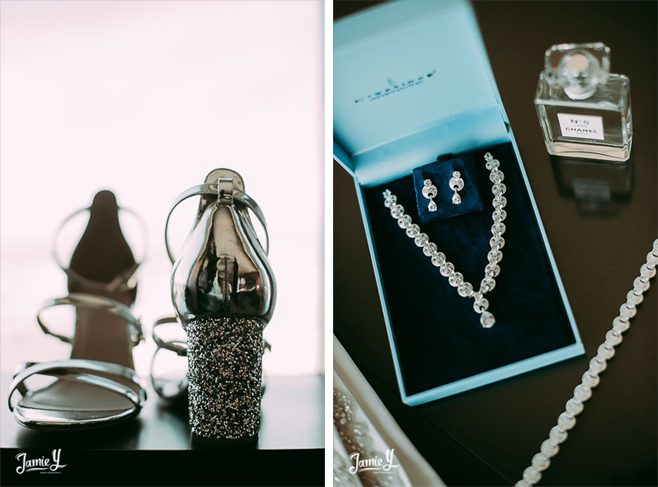 Today I am sharing the beautiful wedding day of Lorraine & Martin.  They started off the day getting ready at their Hotel the Vdara on the Las Vegas strip.  Martin left the room while Lorraine finished off getting ready and then they had an intimate first look inside the hotel room.  Next, we all traveled to Graceland Wedding Chapel where they had their private ceremony inside.  We took a few photos outside of the chapel afterwards and then headed over to the Neon Museum for a photo shoot in the North Lot.  We finished up with a few more photos at the artsy area of Freemont East and then a quick stop at the Welcome To Las Vegas sign.
Their story according to Lorraine: "This is our second shot at the title, Martin and I have both been married before to other people. As sad as it is to have had those relationships not work out, we are very fortunate to have had the experiences and neither of us believe in regrets. We have 5 amazing children between us, my two girls, Jessica 11 and Kayleigh 9 and Martin's son Kieran 8 and daughter Ava 7. The icing on our unconventional cake came last year with the birth of our daughter Erin in February 2016. We thought long and hard about how to best celebrate our marriage but as we couldn't have everybody attend we decided on nobody. We are both very fortunate to have amazing family and friends who we will celebrate with later in the year but for now we just want this experience to be all about us, you can't often do that with 5 kids to put first so we are gonna make the most of it. Our getting together was pretty intense, for both of us it was an instant infatuation that we were both sure would go the distance. With the benefit of hindsight , when you know exactly what you don't want in life it's easier to recognize when everything you do want comes along. But despite the desire to dive headlong into everything we had to take it slow and put all our children first. We have been together just over 4 years now and the time is right to tie the knot and let off some steam, lol. Martin and I are very similar people, we love a laugh and a drink and socializing with our friends and family. We bonded over a mutual love of fleetwood mac, Bruce Springsteen, Glasgow Celtic, Irish rebel songs and hot wings. We are in Vegas to let our hair down and make some memories. In our case what happens in Vegas is coming home with us as moments to treasure forever."
Lorraine & Martin are two of the nicest people I have met.  They had such a wonderful time on their wedding day and I was honored to be a witness and photograph it.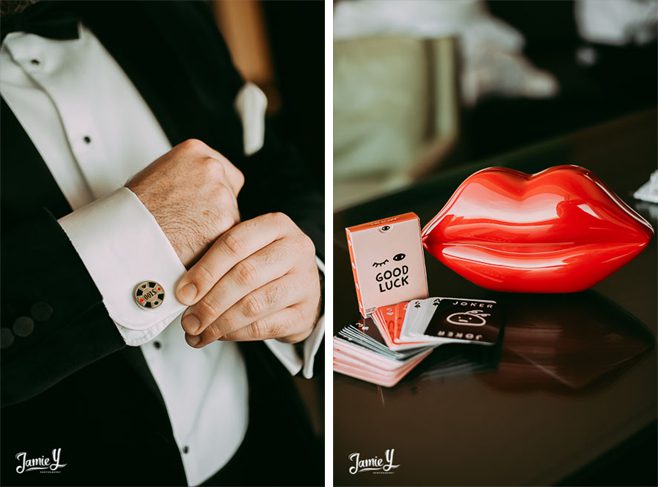 Lorraine's bright red lips purse was a hit for sure.  Martin had fun roulette wheel cuff links.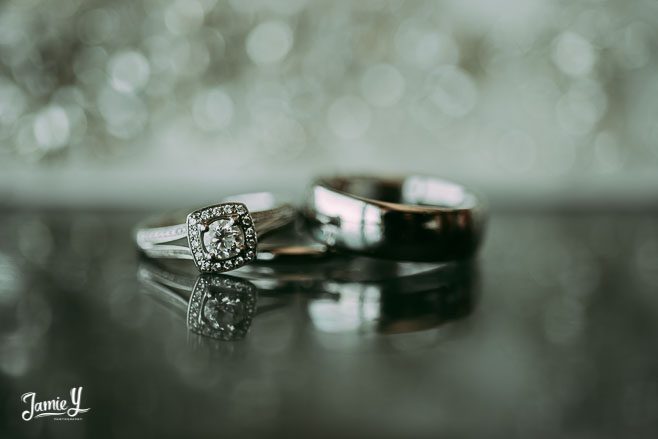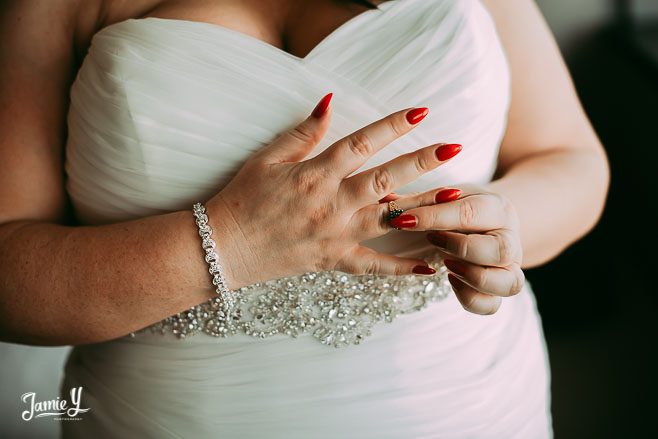 Lorraine's wedding day was the first time she had false nails.  That red sure stands out and looks amazing.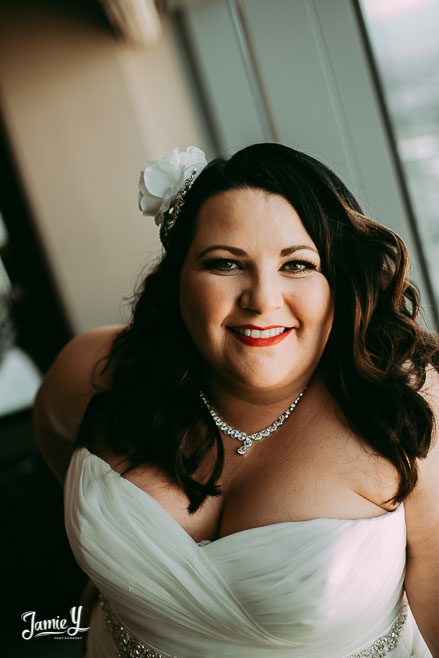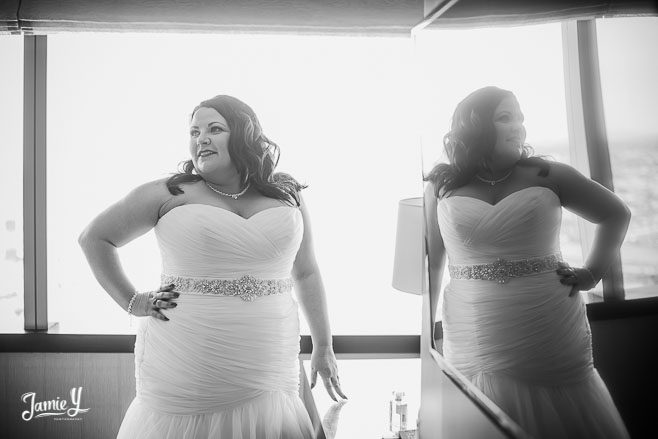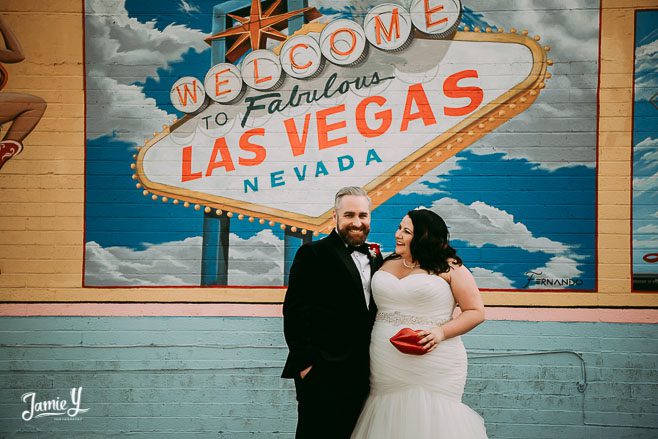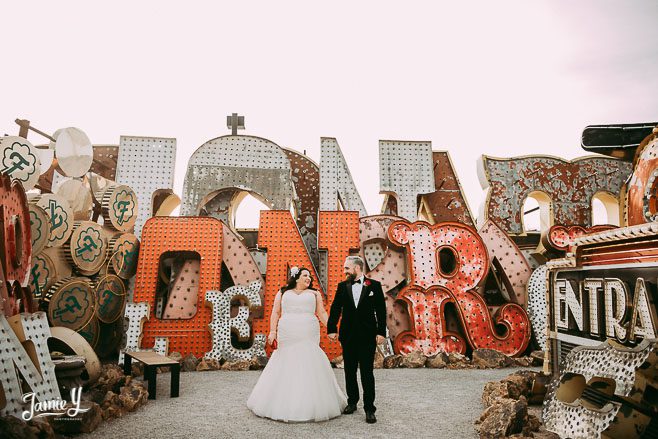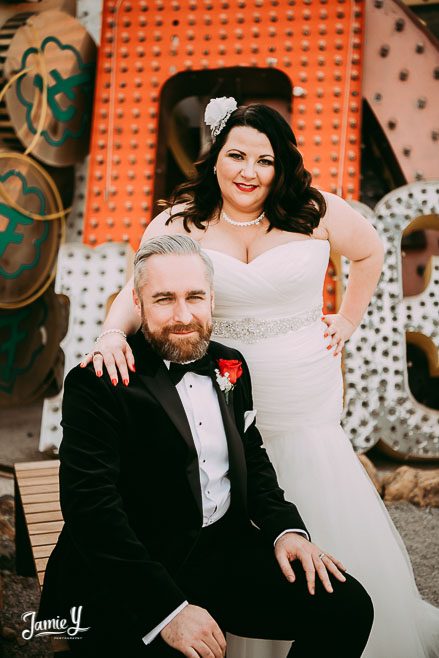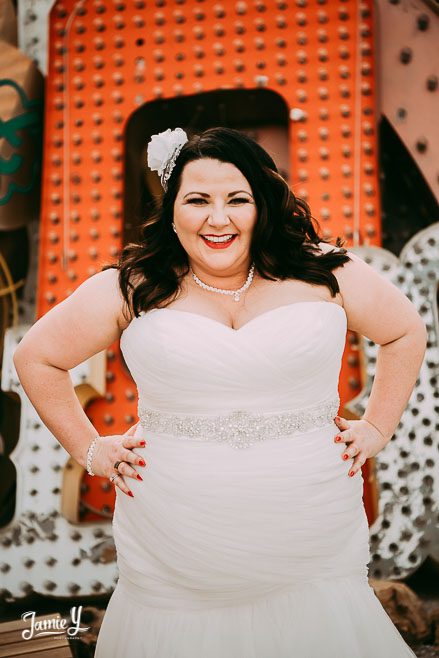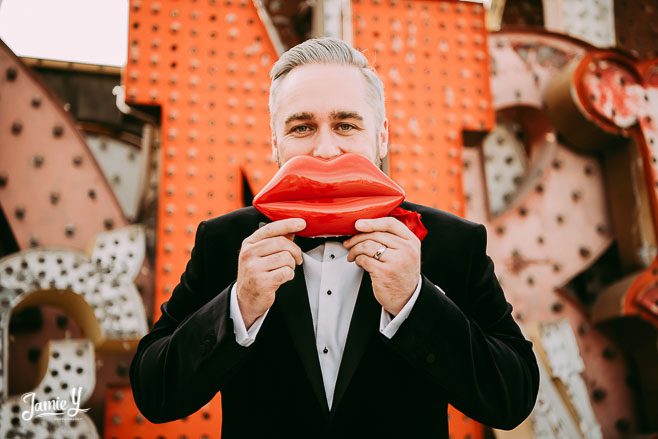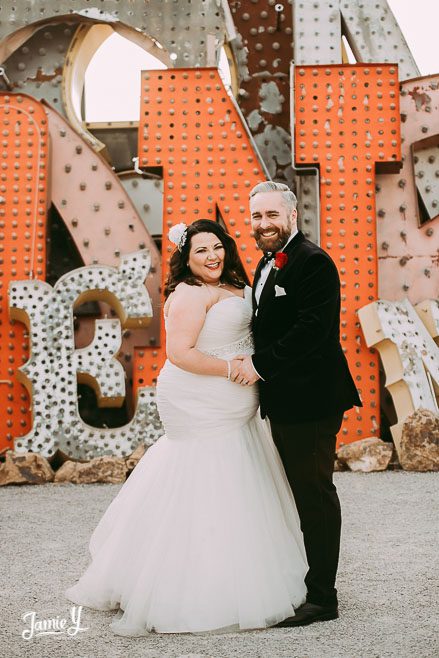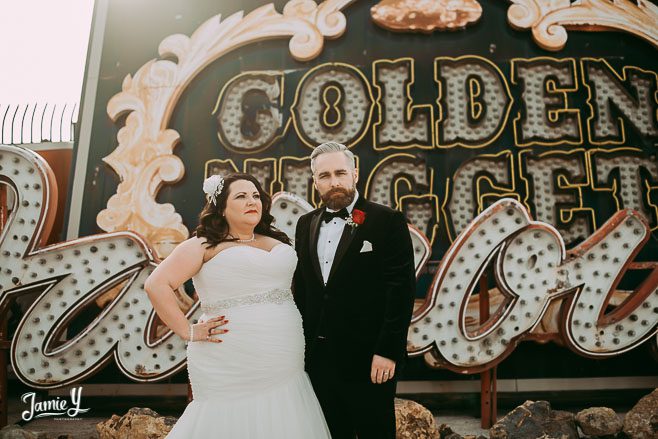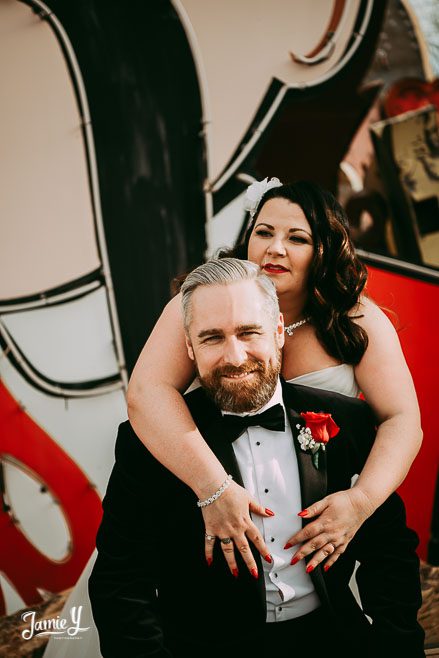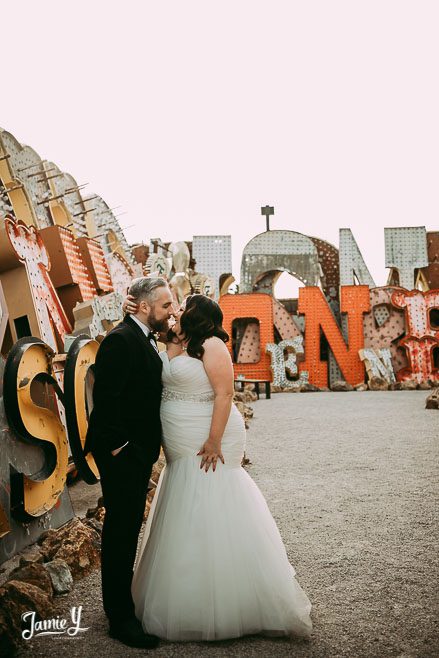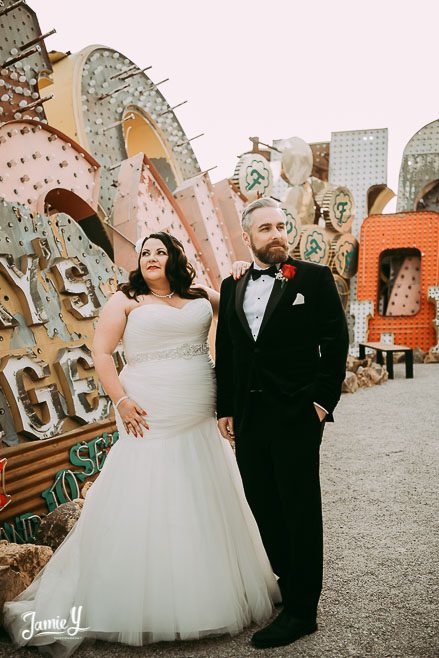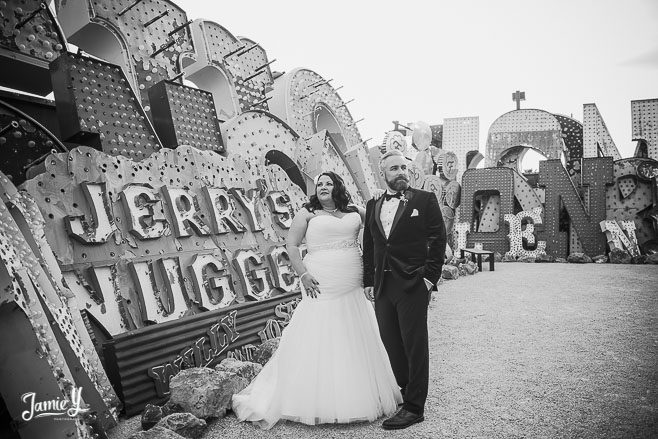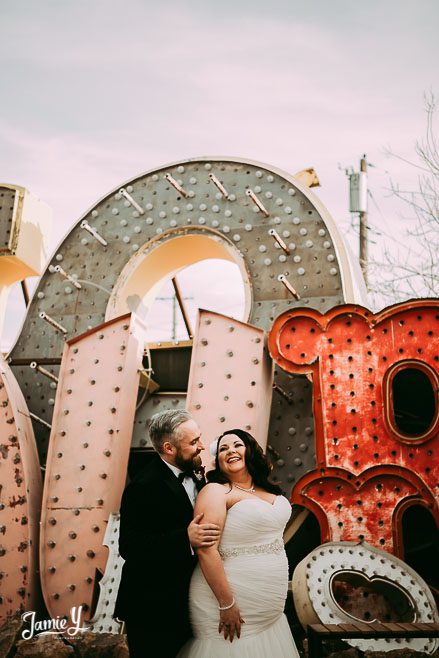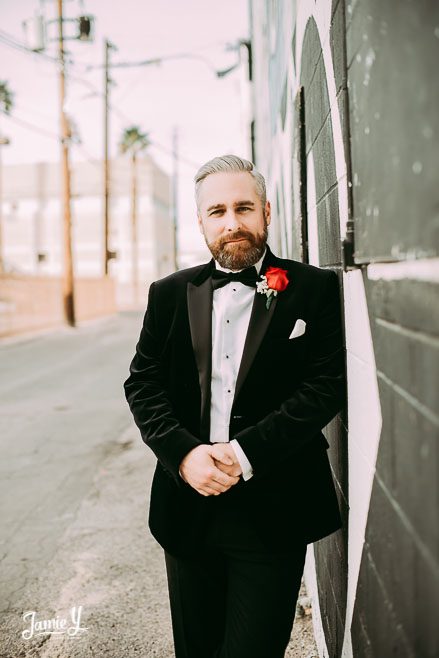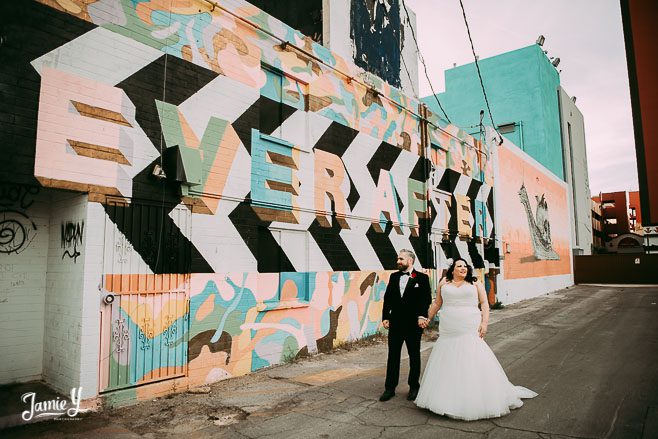 To see even more from their elopement, watch the slideshow below.
Hair & Makeup: Amelia C & Co.
Getting Ready Location: Vdara
Ceremony Location: Graceland Chapel
Photo Shoot Location: Neon Museum
Photographer: Jamie Y Photography
XO-Jamie

Lorraine & Martin from JamieY Photography on Vimeo.