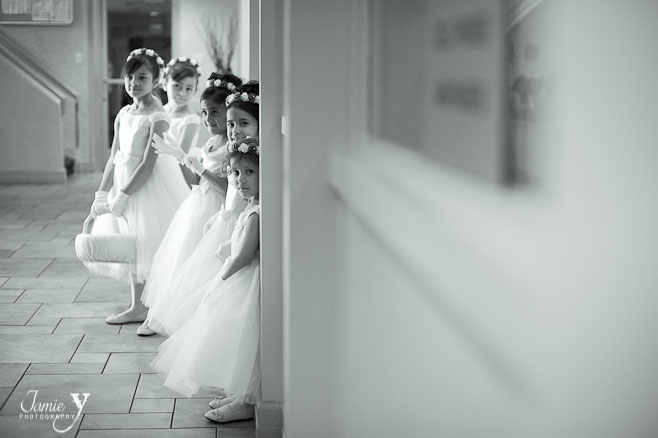 Sometimes I get to second shoot for my talented friends.  This beautiful wedding was one of those times.  I second shot this wedding for Emily Ku.  It was an amazing wedding from start to finish.  I joined the day at the beautiful St Francis De Sales catholic church for the beautiful ceremony.  Denise & Adrian shared many smiles and I was happy to have captured some of them.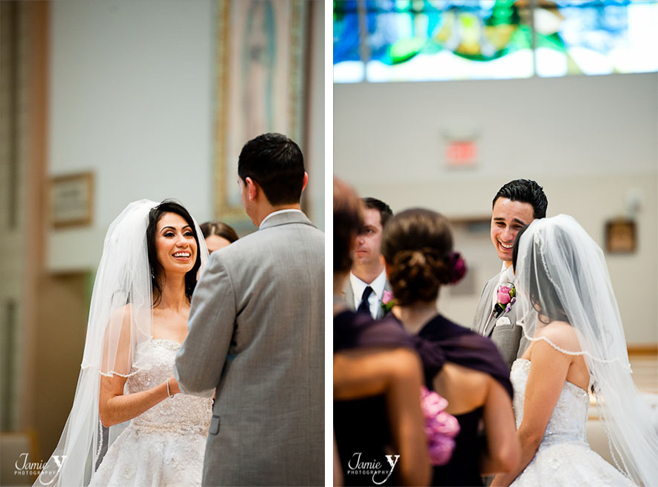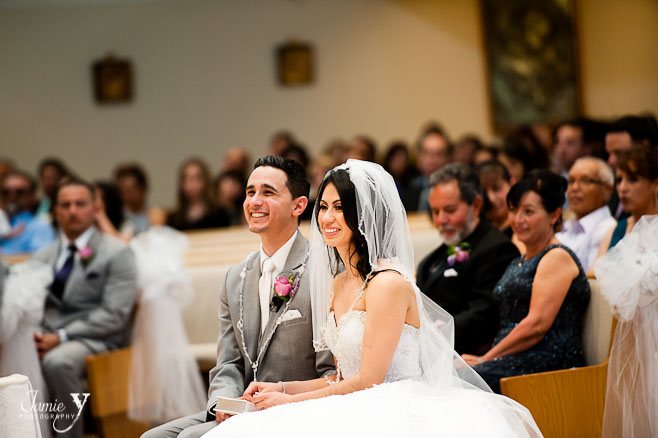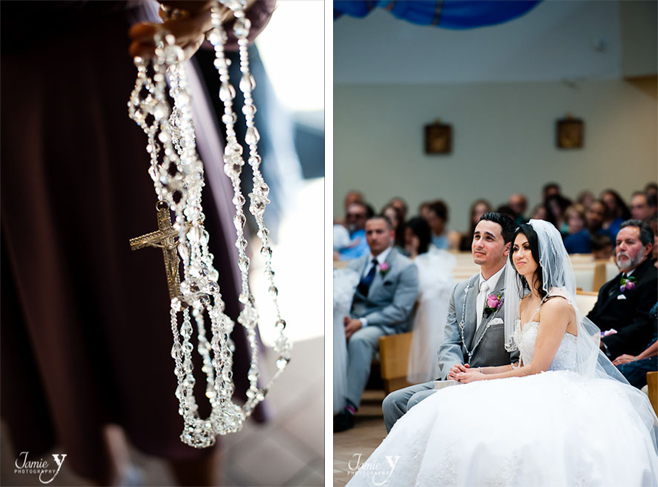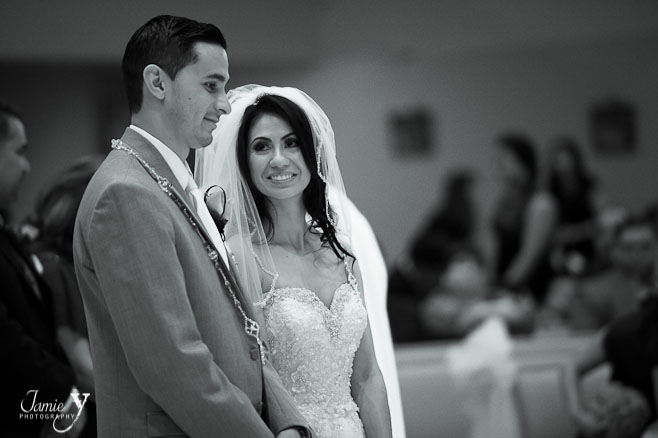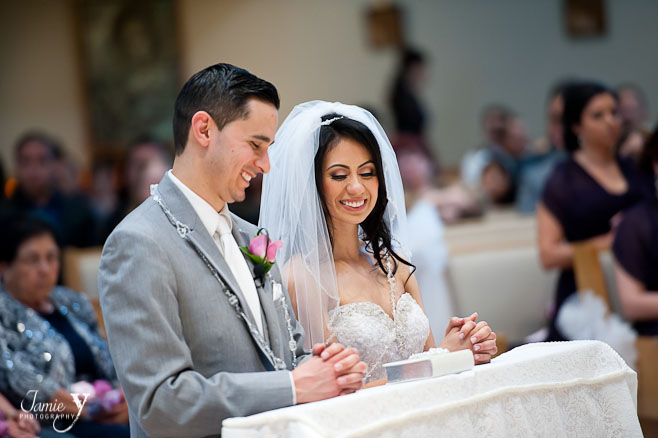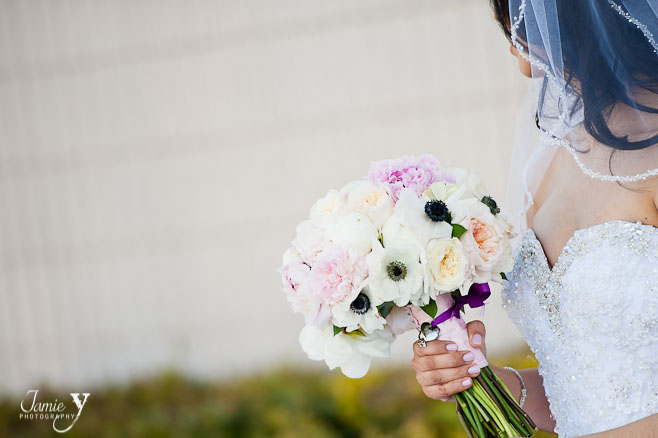 Her anemone and peonies bouquet was beautiful.  We headed over to the Smith Center for portraits.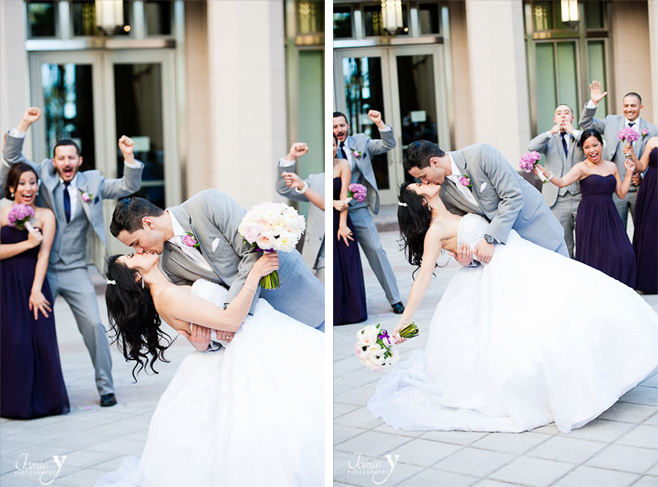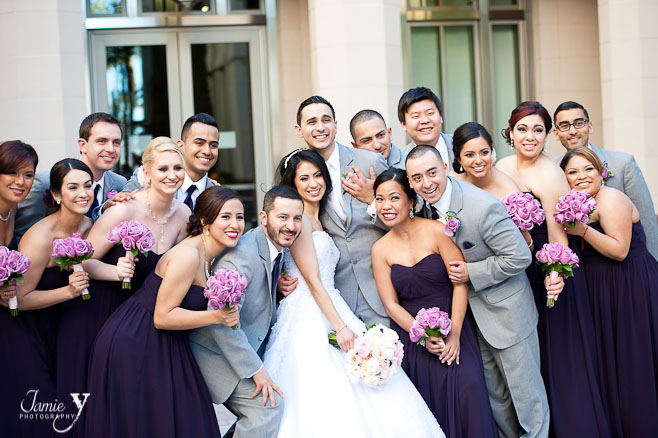 I got to spend some time with the guys while Emily photographed the bridesmaids.  They were full of fun ideas.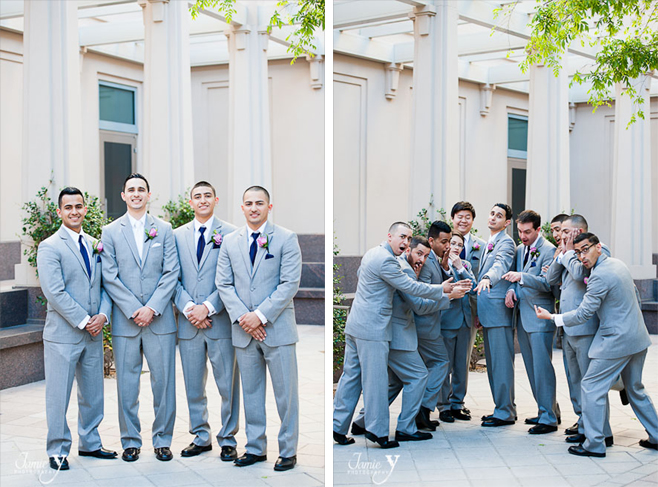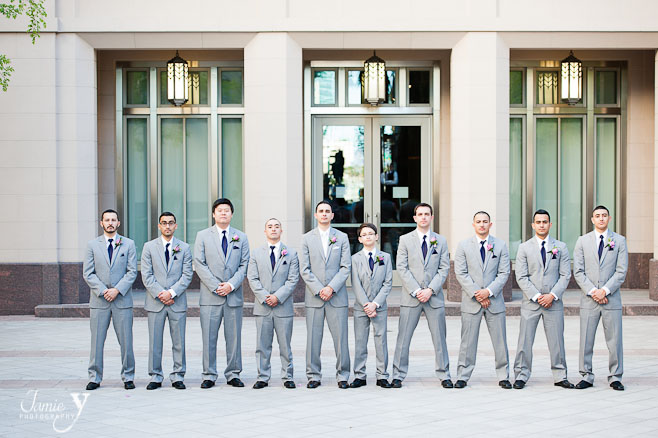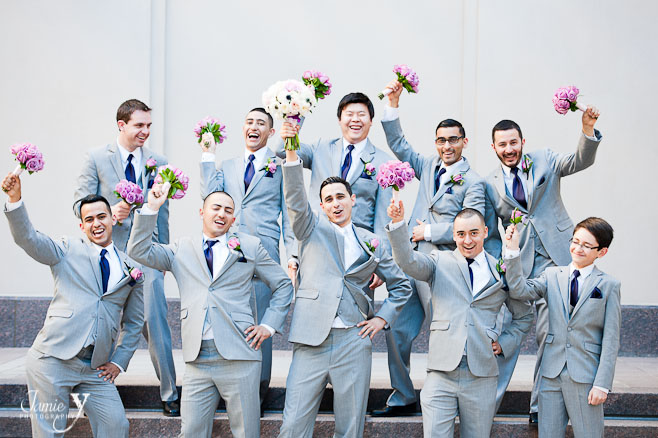 The reception was held at the Bally's Skyview room and it was pretty impressive.  It was near the top floor of the hotel with huge windows offering a beautiful view of the strip.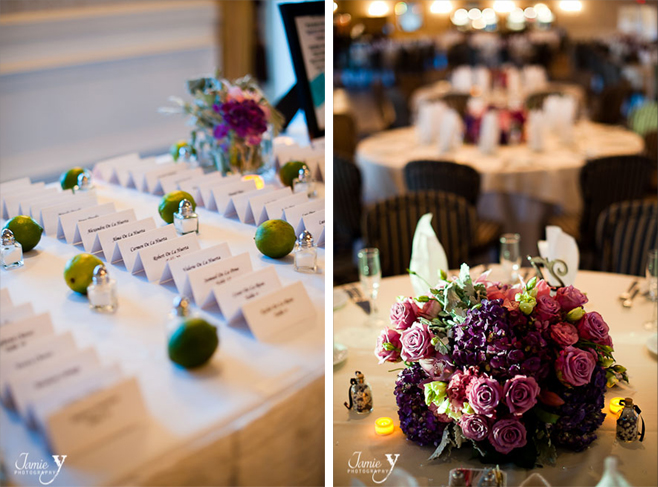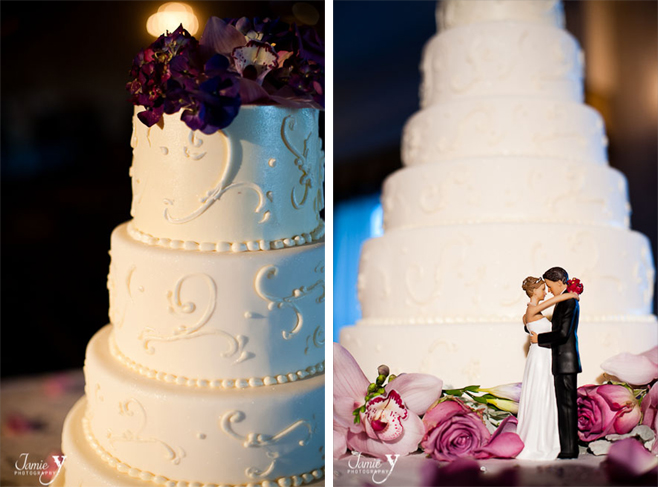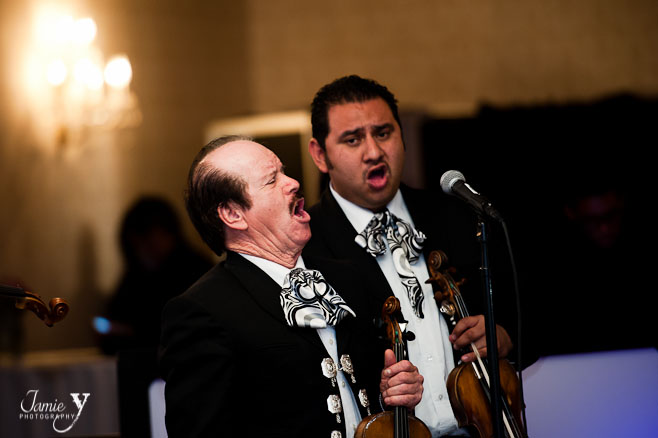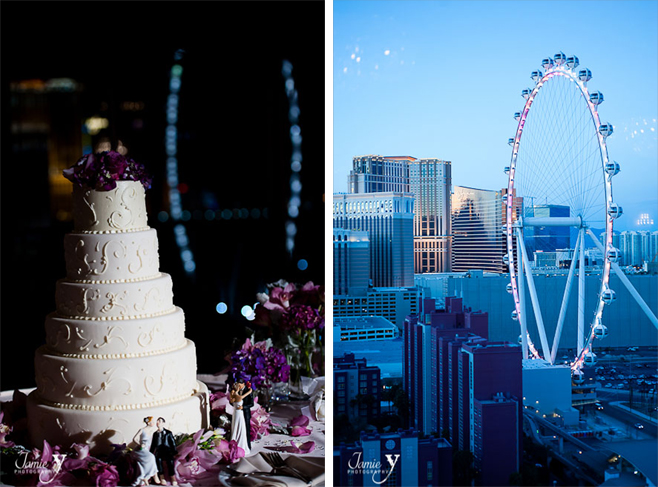 I love how you can see the new high roller ferris wheel at the Linq from the room.  It looks amazing lit up at night.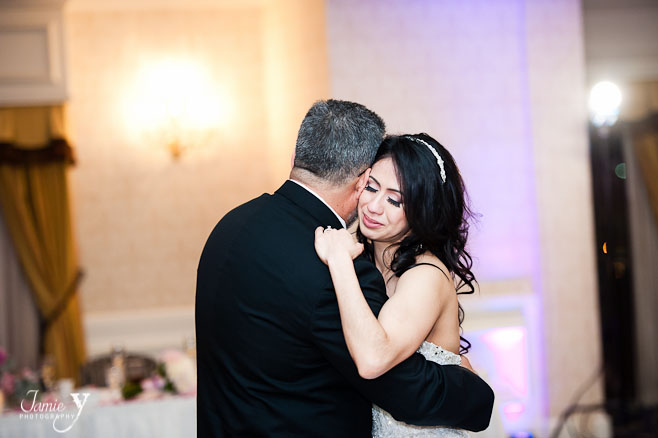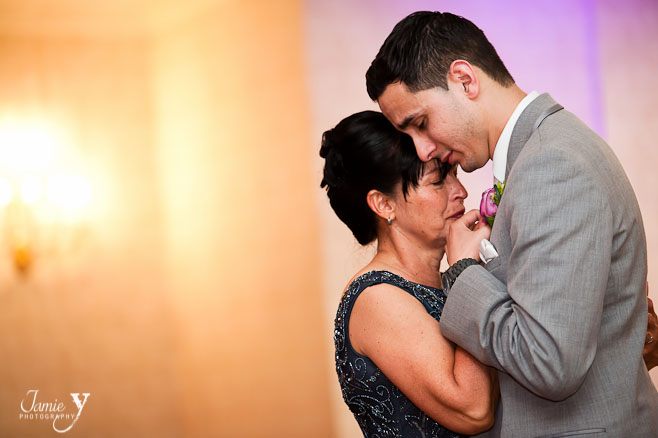 XO-Jamie