I am excited to announce my spring mini sessions for this year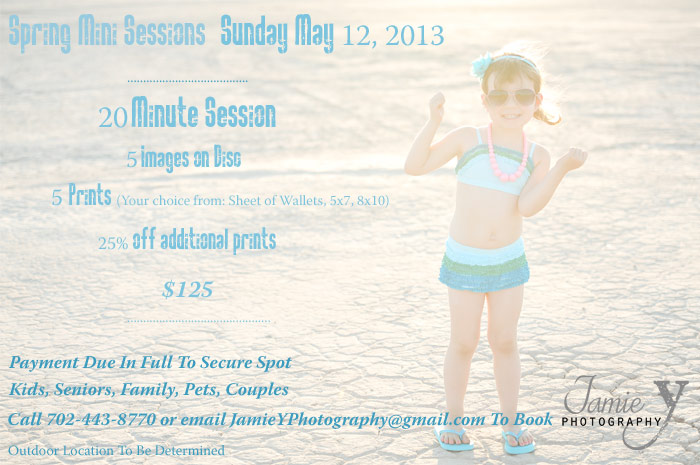 I hold a maximum of 2 mini sessions a year and sometimes only 1 so if you have been thinking about
getting in on one, this is the time to do it!  My typical portrait sessions run about $500 so this is a huge savings.
All sessions will be held at the same location which has not yet been decided.  It will definitely be outdoors and will be in the Las Vegas area.
I will be doing a select number of sessions this day and when it is full it is full.  This pregnant lady can only handle so much 😉
Contact me with any questions.
XO-Jamie