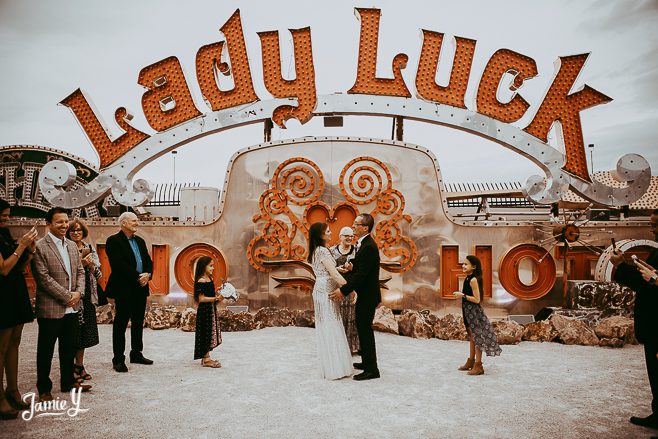 Today I am sharing the Small Wedding Ceremony in the North Lot of the Neon Museum of Katie & Kisong.  They traveled to Las Vegas for their intimate ceremony with some of their close friends and family.  The ceremony took place in the North Lot and then we took photos right afterwards.
Their story as told by the bride Katie: "We met ten years ago at a bar here in Chicago. Nothing really interesting about our first time meeting (except that it happened because of our mutual love of House Music) but after that meeting we were inseparable. We moved in 6 months later. Got a cat together a month after that. Got a dog together a few years after that. Got engaged after 7 years together. All while working, having fun in Chicago, figuring out life, etc.
Planning a wedding wasn't really something we thought about much. We knew we would be together for ever so knew there was no rush (and we didn't really have a budget for it). In February (2018) I saw some wedding/elopement photos online taken at the Neon Museum. I was like "I want to get married there!!". I contacted the Neon Museum and figured out a date that could work. So I asked Kisong, "Want to get married in Vegas?" "Sure!". "Like soon?" "Sure!". I got ahold of my family and Kisong's best friend to see if they were around for an April wedding in Vegas. Someone how it all came together and we put together our Vegas wedding in just a couple weeks. I have family in Vegas that helped with other recommendations as well. We wanted a small wedding and so glad it worked out. We will have 16 guests, mainly family. It's going to be short, sweet and super fun."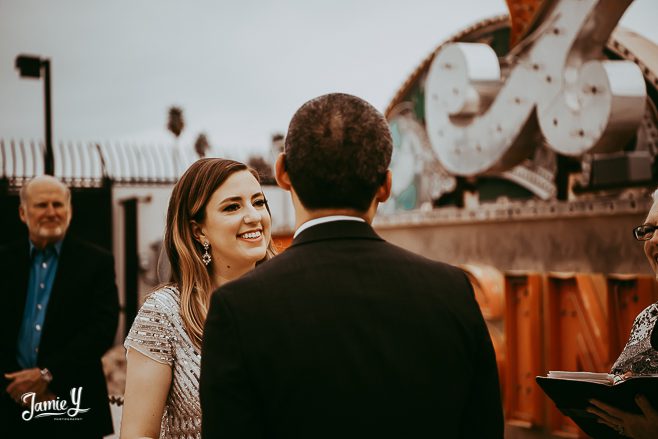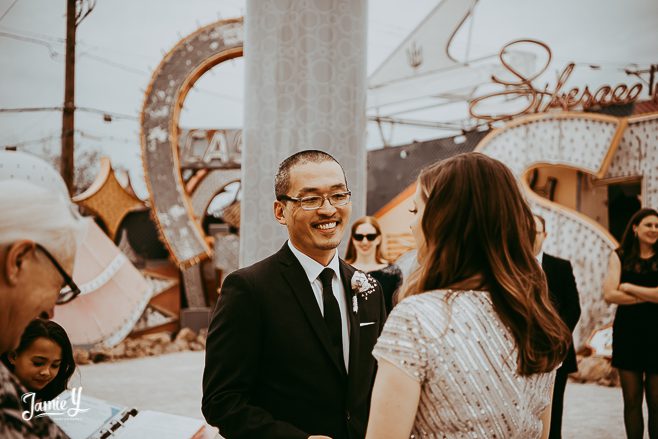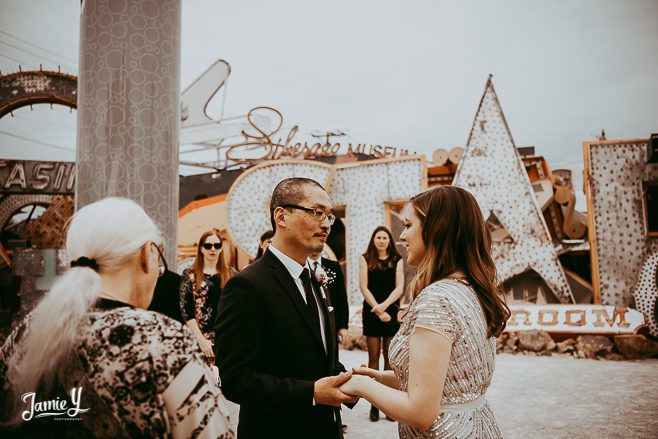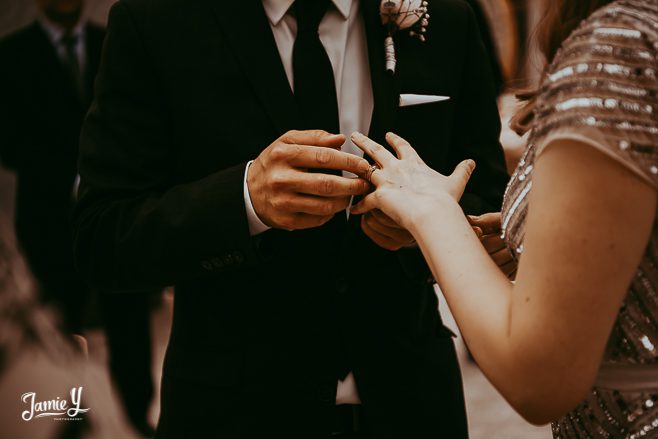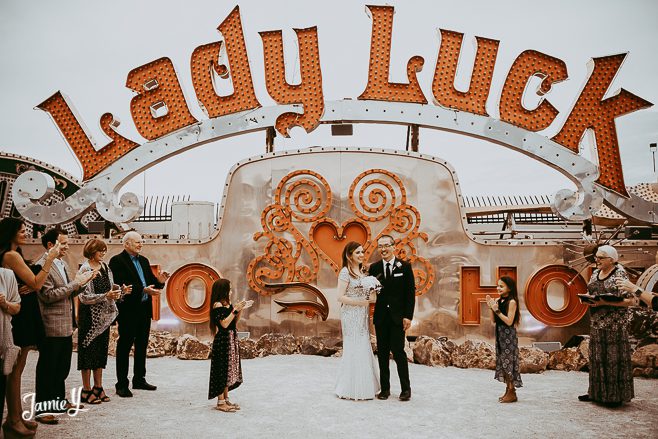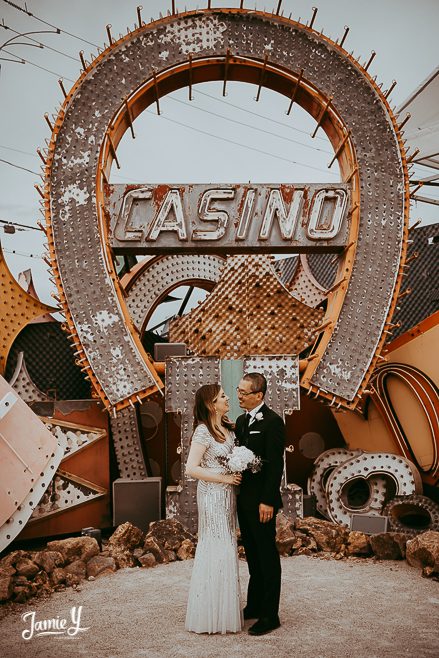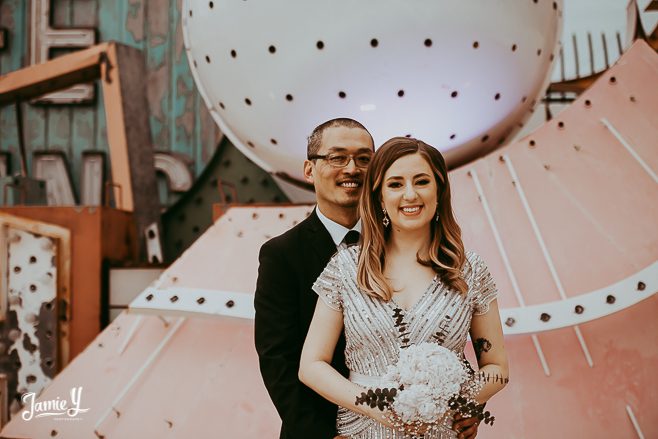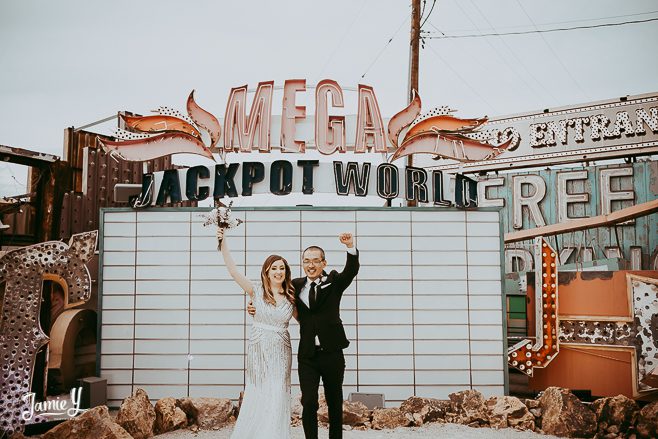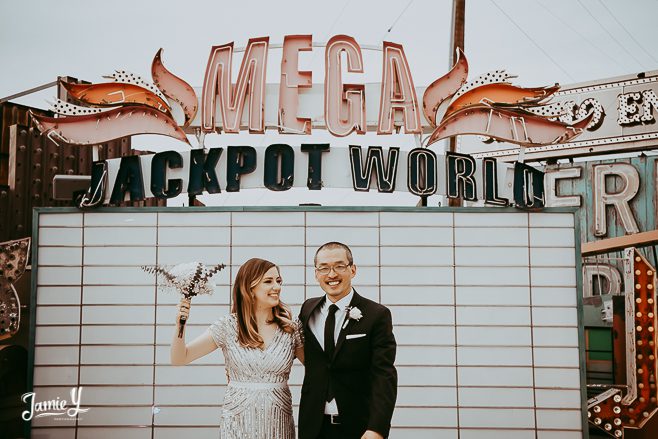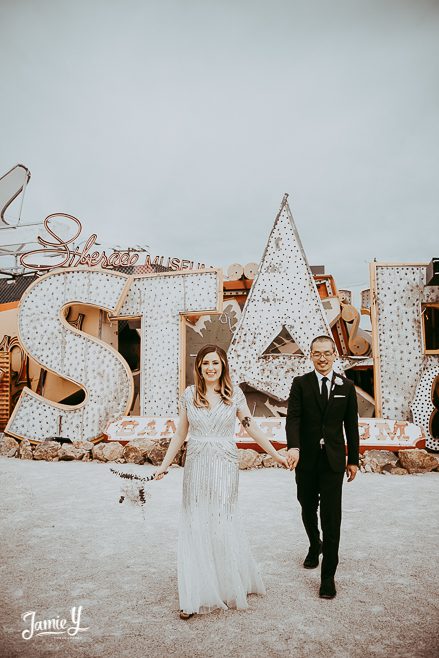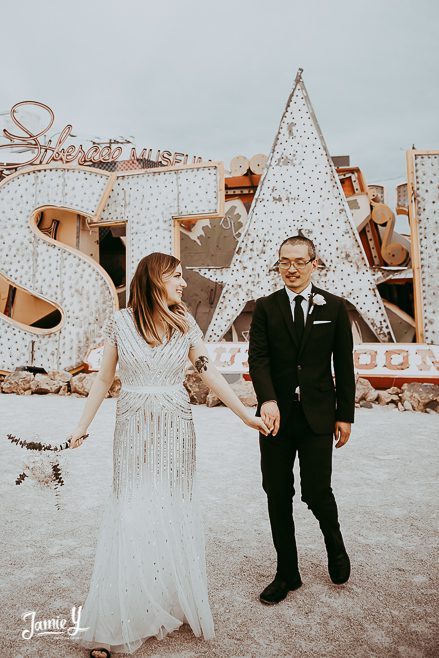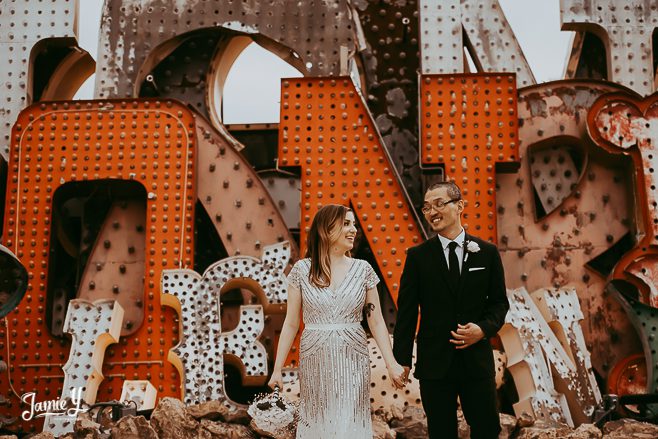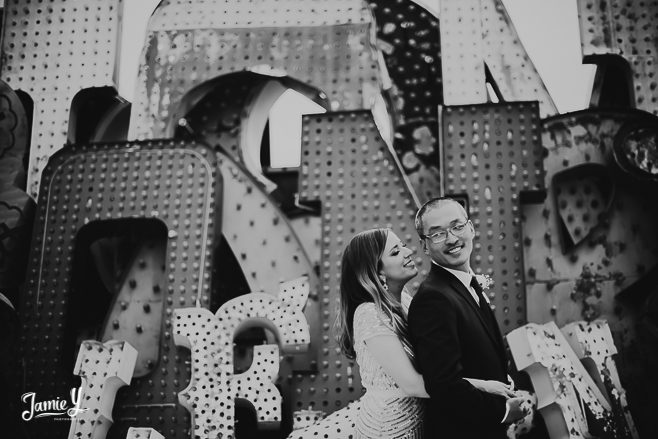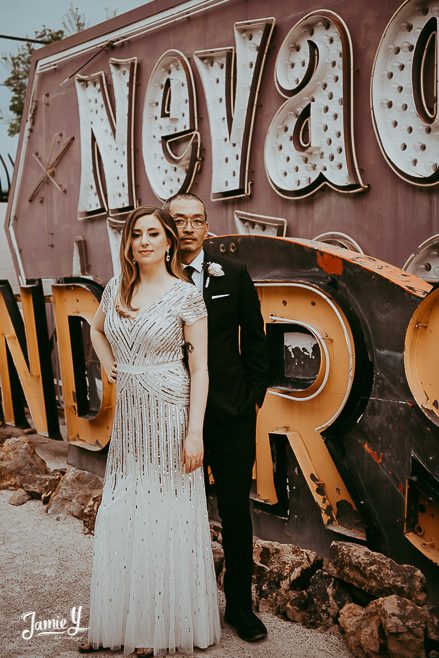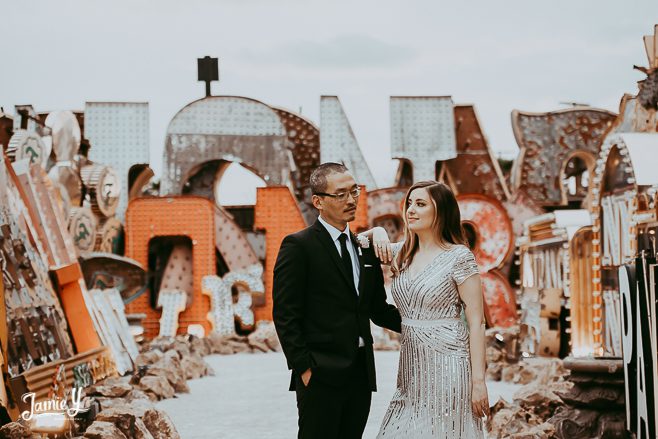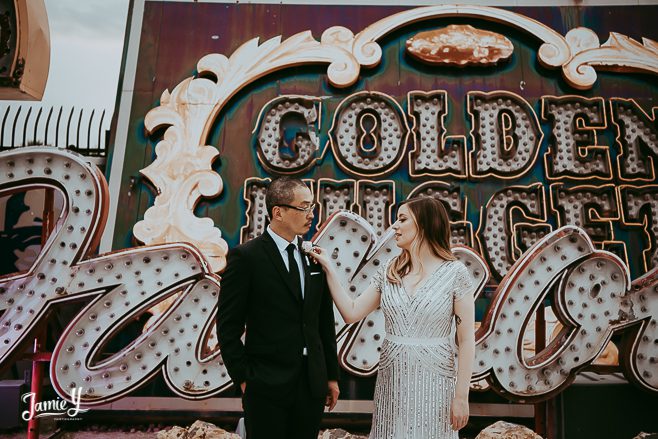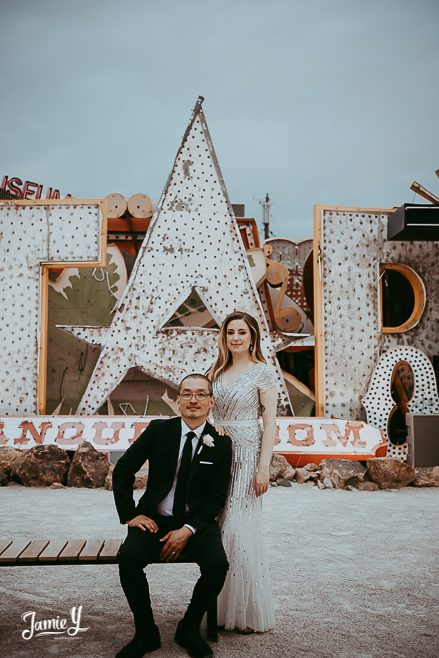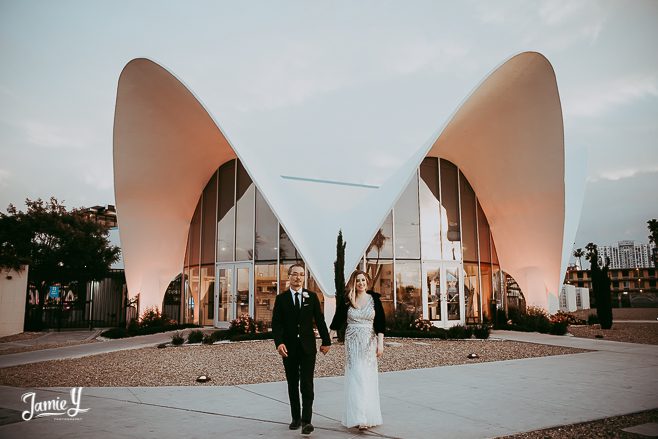 To see even more from their day, watch the slideshow below.
Hair & Makeup: Heads Will Roll Salon
Dress: Adrianna Papell
XO-Jamie
Small Wedding Ceremony North Lot Neon Museum