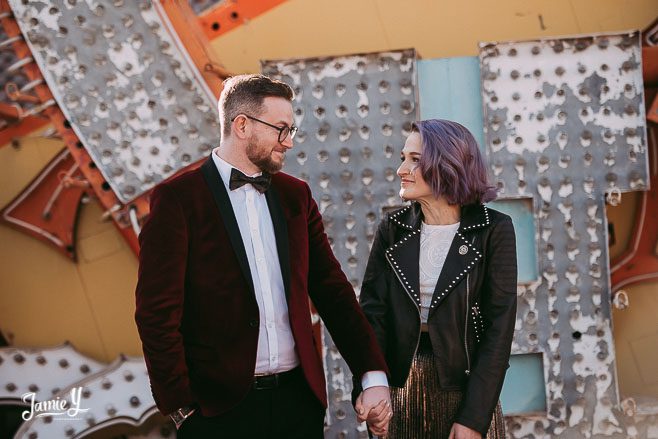 My first post of 2017 and it couldn't get much better then this.  Katherine & Tom traveled out to Las Vegas from Manchester in the UK to get married at the Neon Museum.  The amazing couple, their 2 kids, and 8 very special guests gathered in the North Lot of the museum for a intimate wedding ceremony the day after Christmas.
Their story as told by Katherine: "Tom and I first met in Cardiff through work in 2008, but it wasn't until a year and a half later when I went on a four month kitesurfing trip to Mexico that we realised how much we would miss each other. On a whim, Tom decided to book a flight to Mexico for a week-long holiday to see how things turned out, and we've been inseparable ever since. Seven years later, here we are getting married in Vegas! We've been through a lot together in that time – we've moved house six times, had numerous jobs, and most importantly brought our two small humans into the world. We've been engaged for almost three years, and in that time we've realised that a big, traditional wedding just isn't for us.. Instead, we wanted something carefree, easy to plan, and inherently fun, so Vegas ticked every box!"
So many amazing things!  First off Katherine & Tom are clearly so in love and it is always the best to photograph.  Serious couple goals!  Next, look at their outfits.  Tom wore a suit with a red jacket and bowtie and white shoes.  Katherine wore a long gold skirt by Alice & Olivia with a white crop top and leather jacket, her purple hair topped it off nicely.  Their kids were dressed adorably as well and had black leather jackets to match mommy plus some awesome Mario bros vans with Game Over written on the bottom.  As a mom I love to capture the special bond parents have with their kids and there were so many great opportunities for this.  Their son stood with them for the last portion of the ceremony (there daughter was invited too of course but you know kids, they do what they want).  After the ceremony everyone hung out and checked out all the cool old neon signs.  We then headed down to the Freemont east area for a few more photos in front of the street art murals.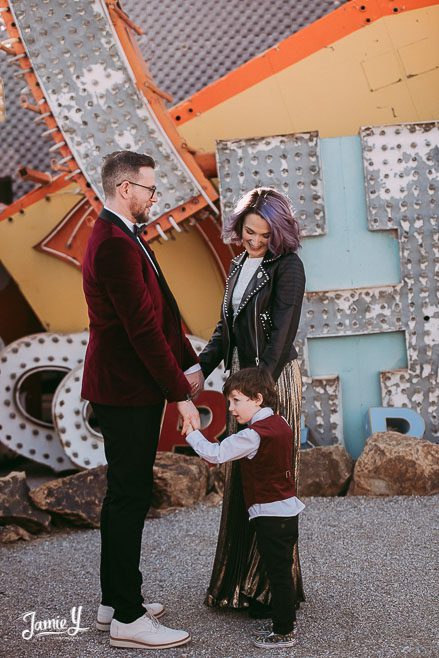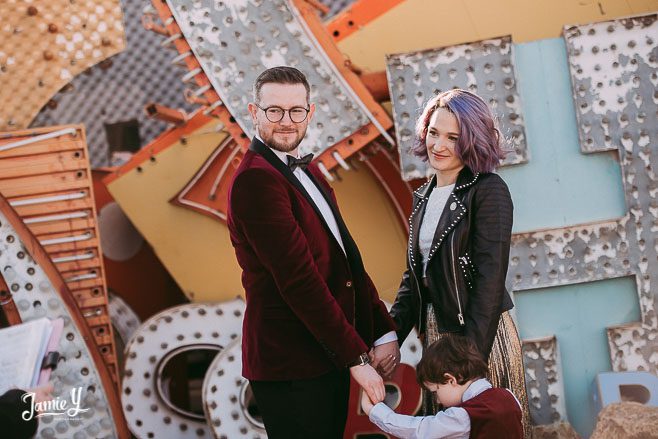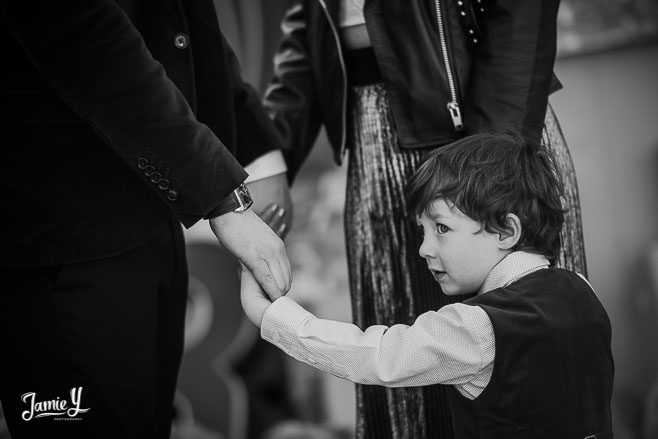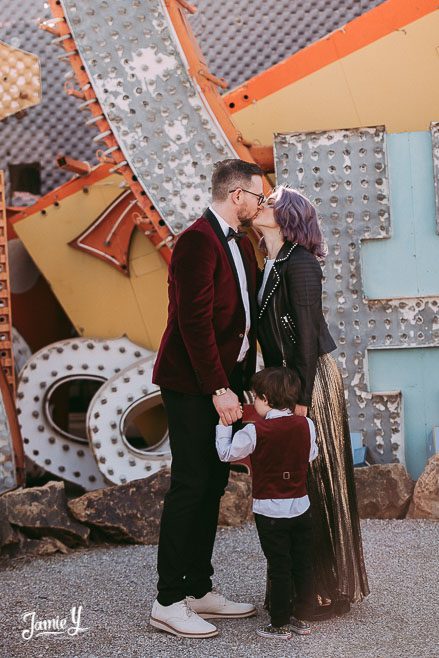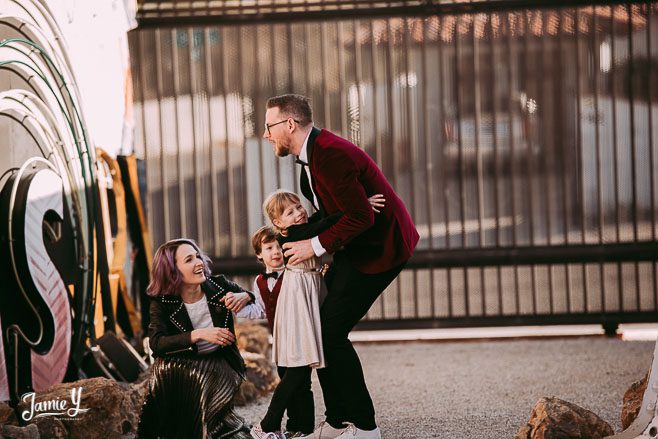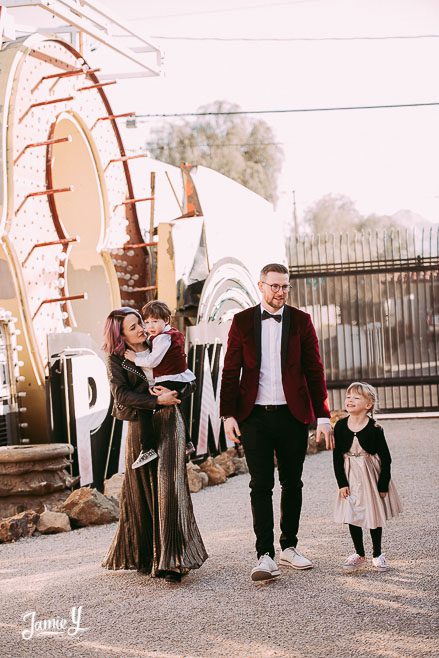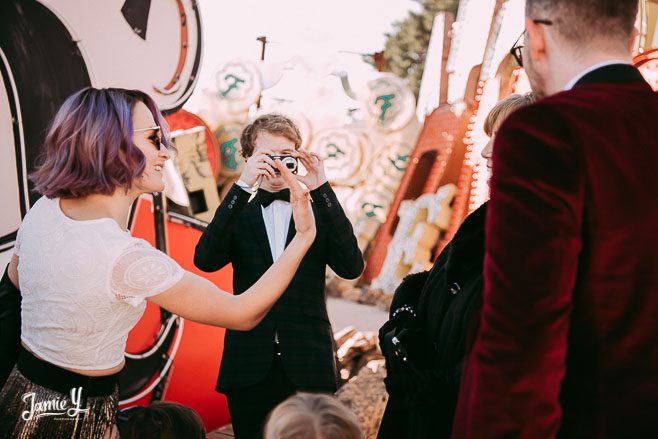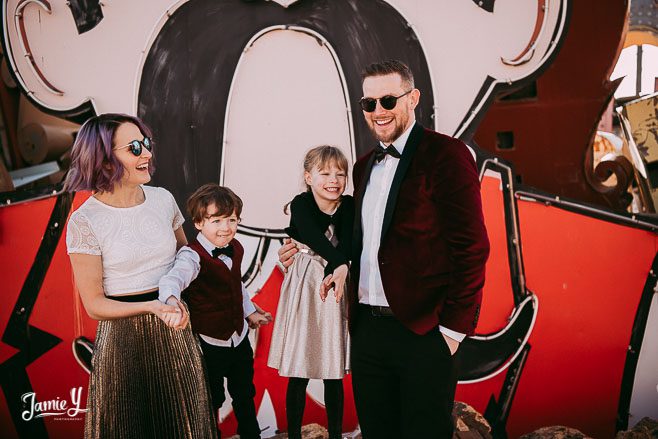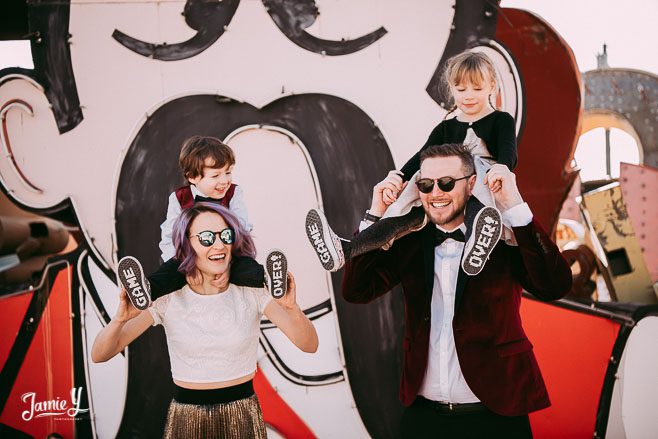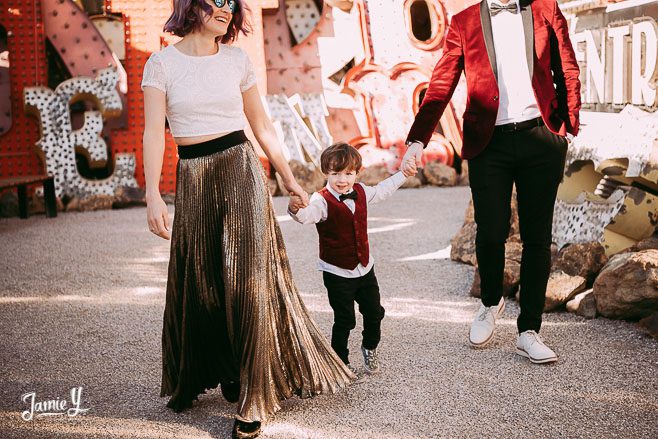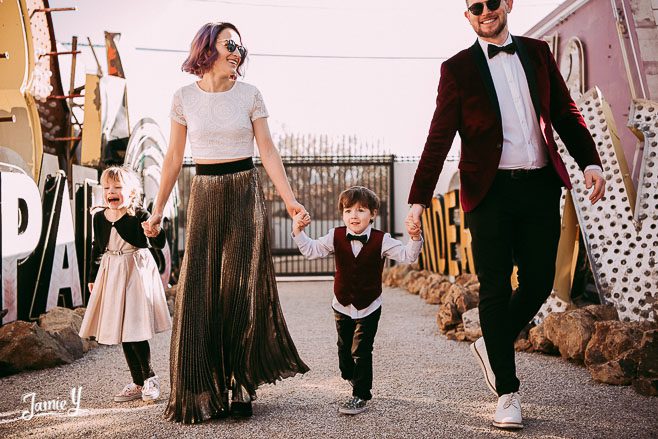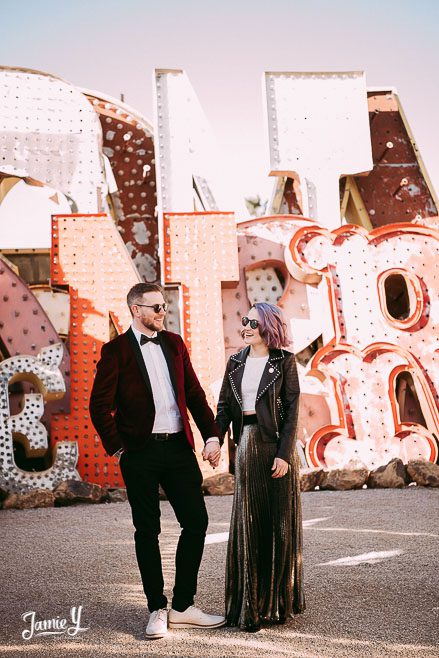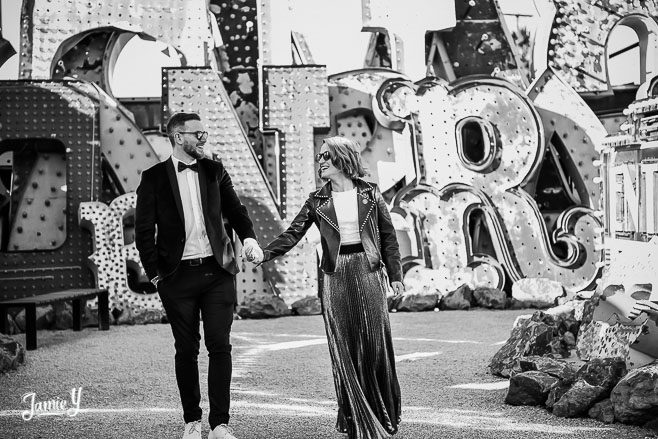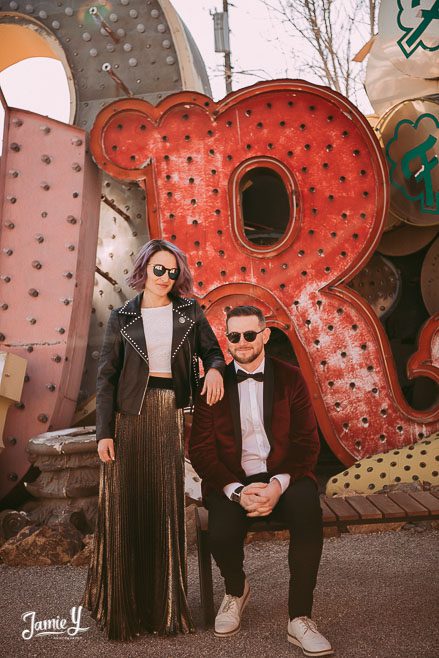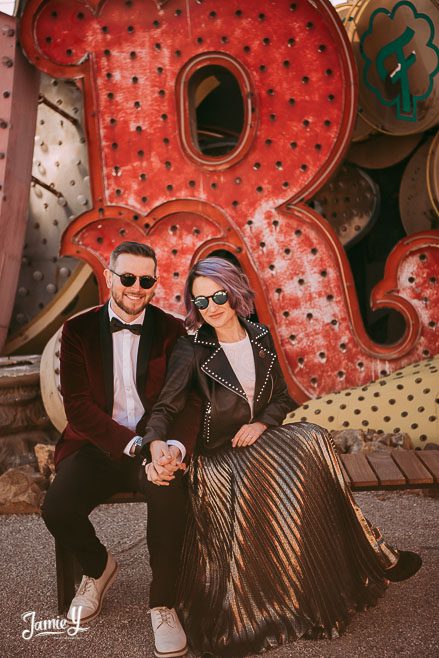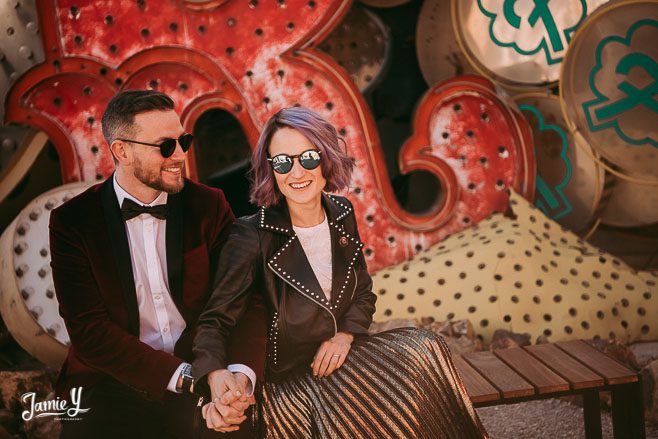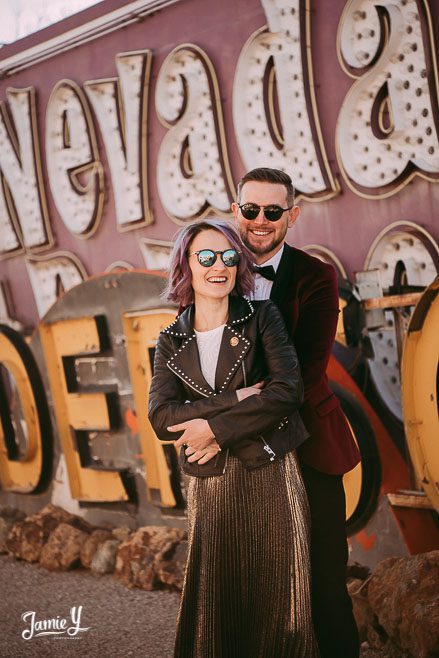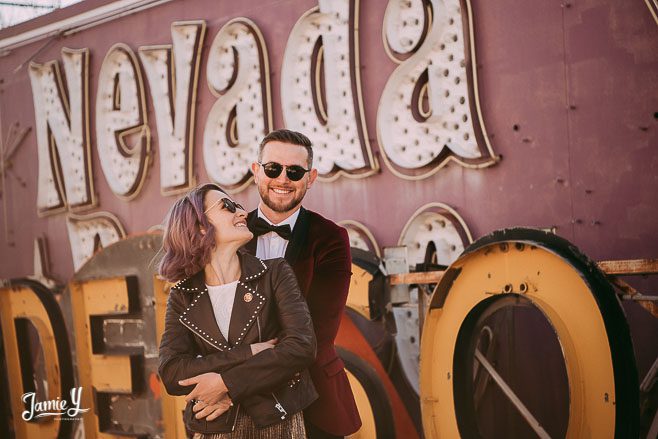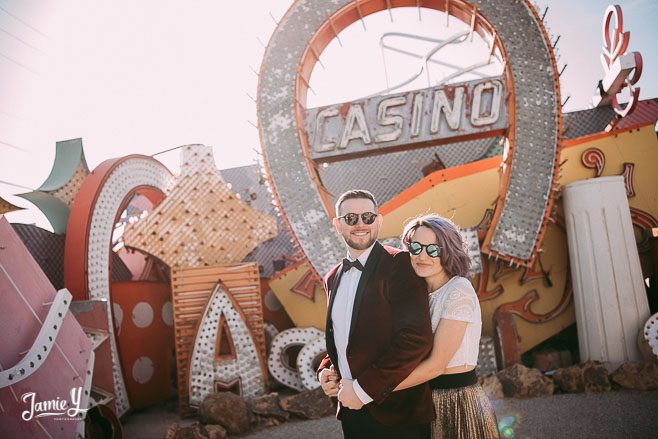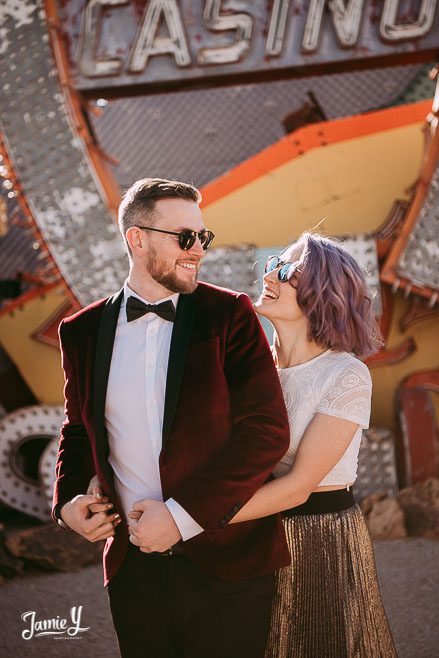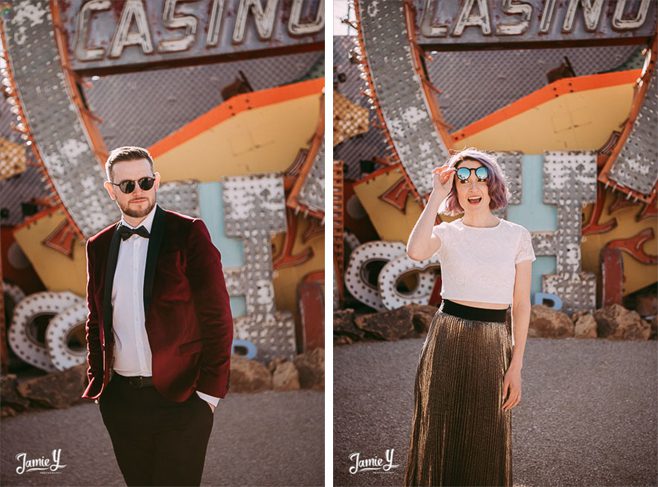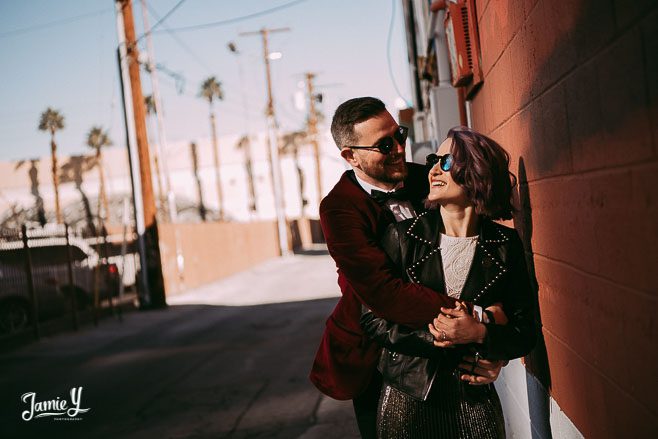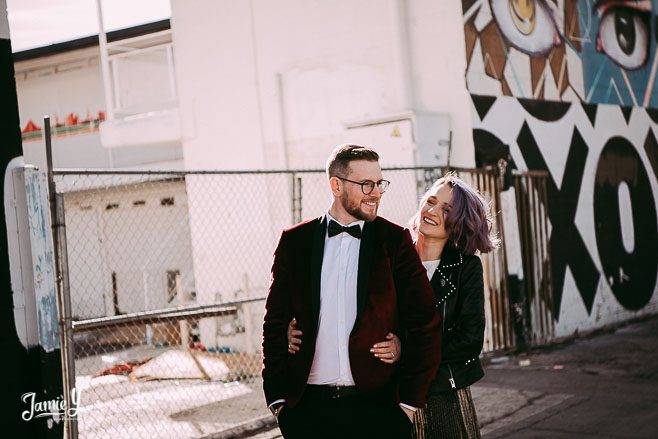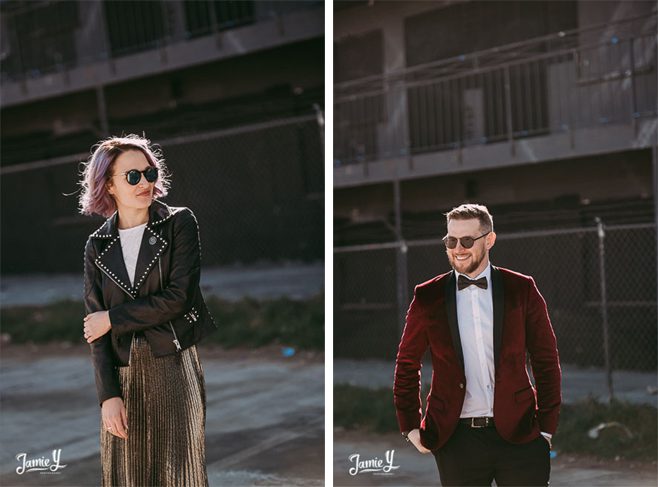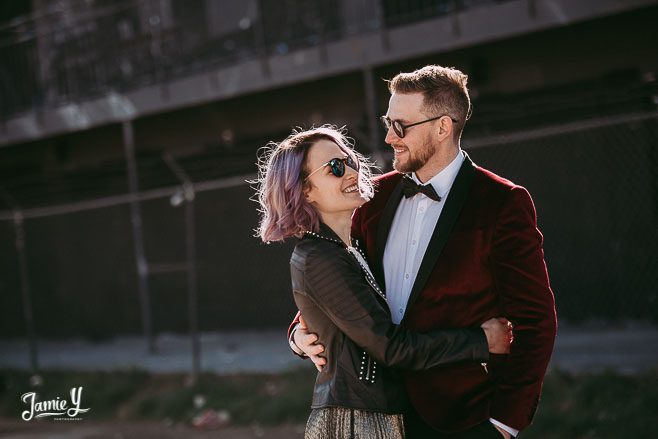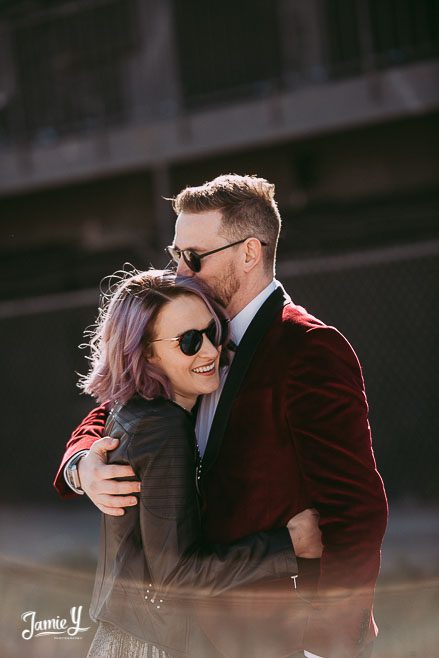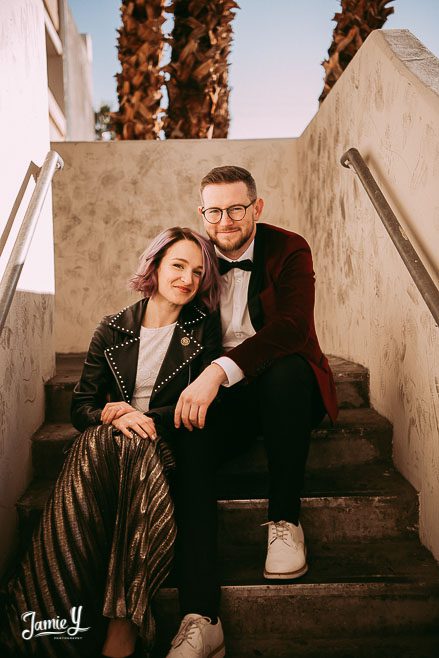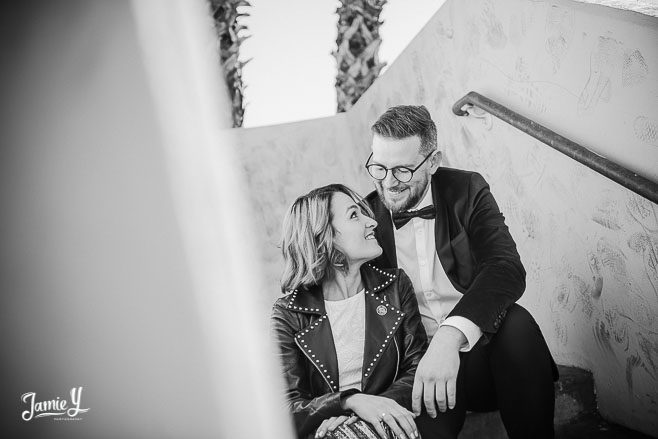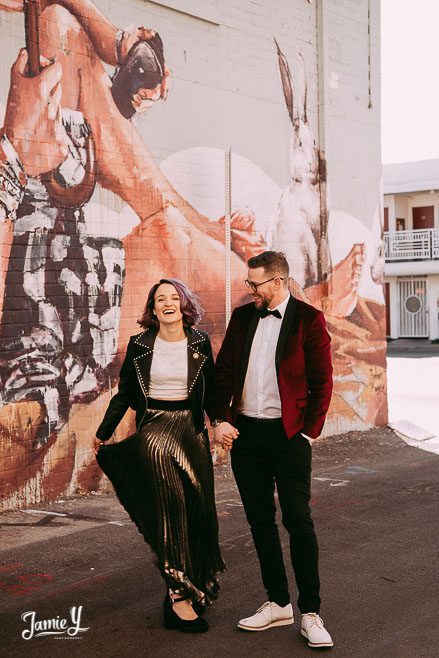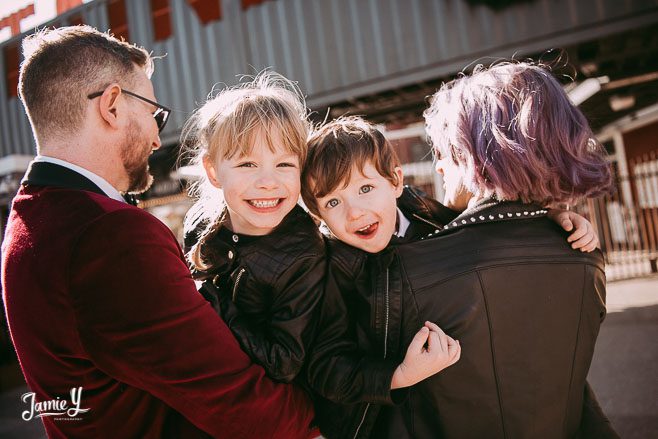 To see even more from the wedding day, watch the slideshow below.
XO-Jamie
Katherine & Thomas from JamieY Photography on Vimeo.