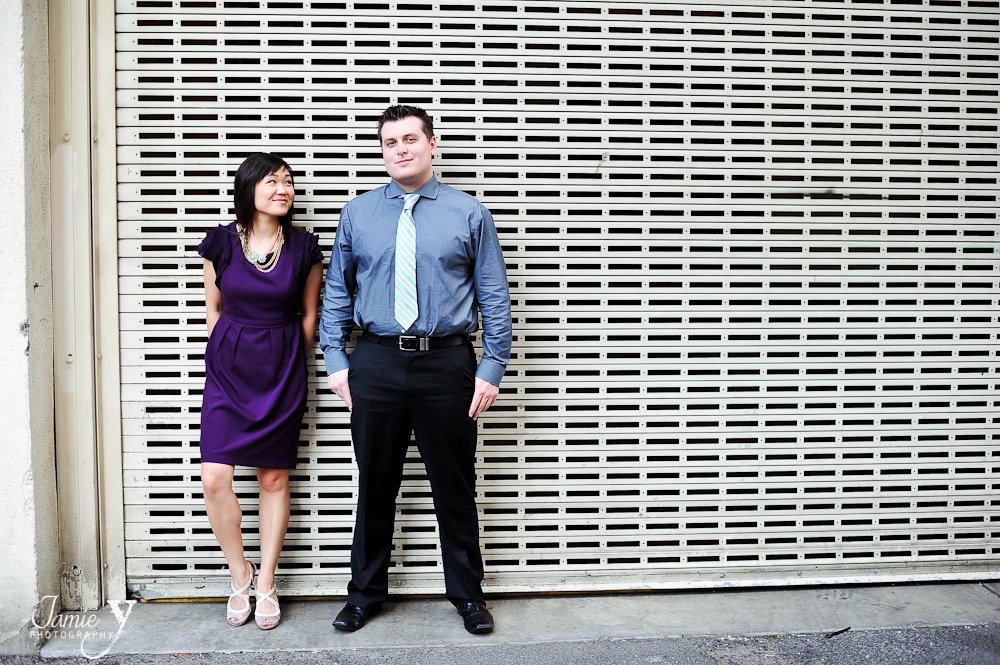 Meet the adorable couple Stephanie & Derek!  We photographed their engagement session last week in Downtown Las Vegas.  They actually had their first date down there at a place called The Beauty Bar, so it was perfect to do their engagement pictures there as well.  They were set up by a friend and hit it off that night talking the night away.  Now they are engaged and getting married in January of next year.
Not only was this day special because they had an awesome photo shoot, but Derek graduated Law School, and walked earlier that day to accept his degree.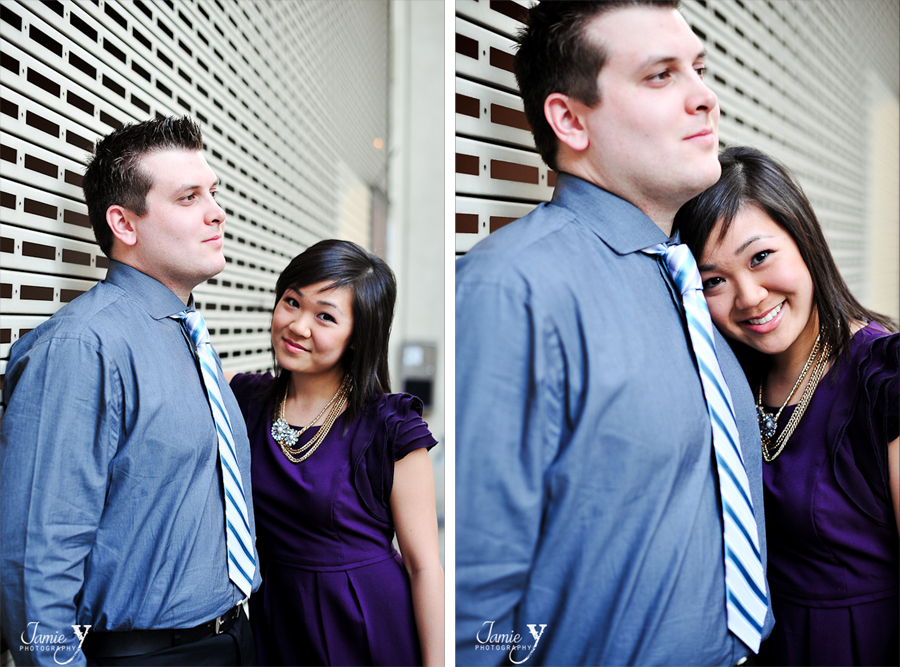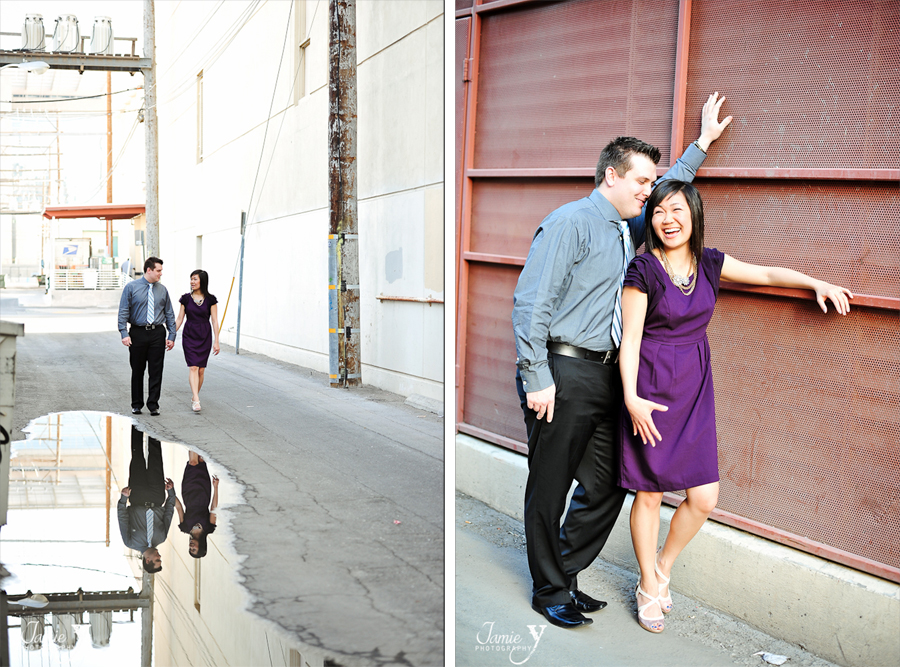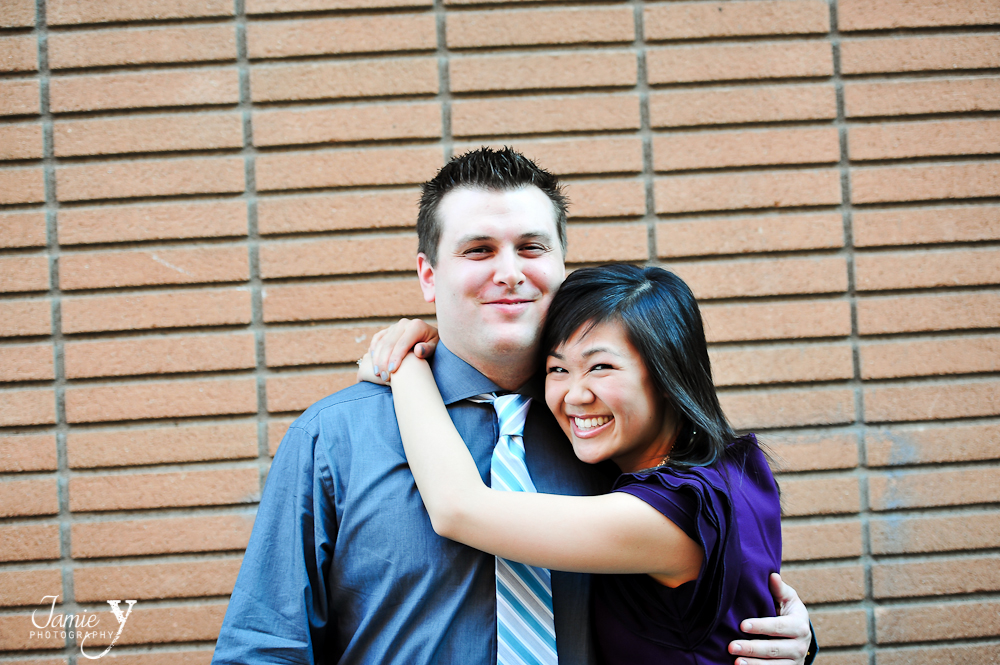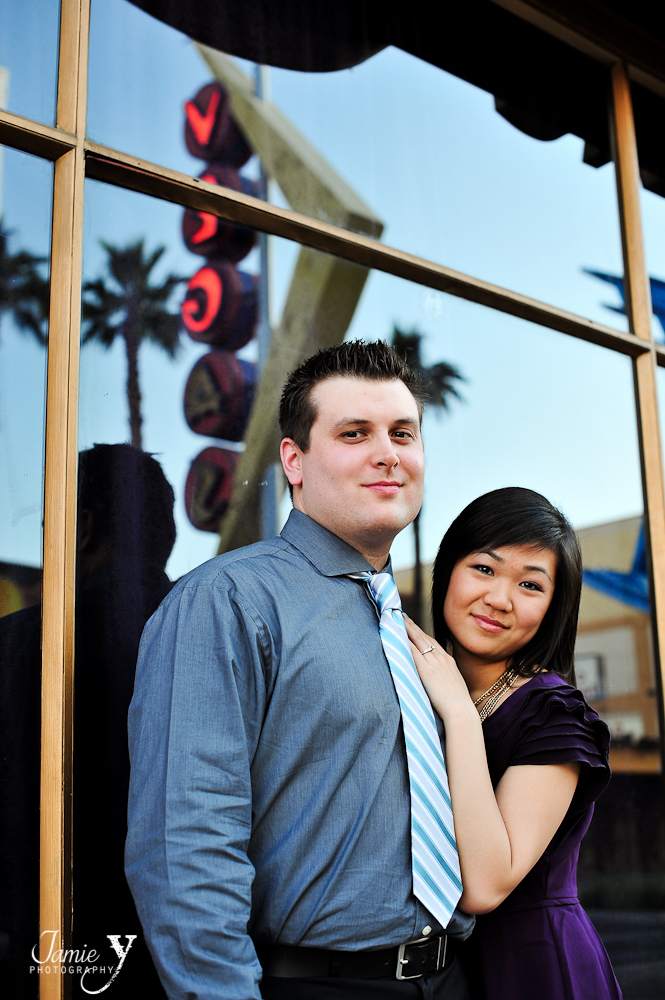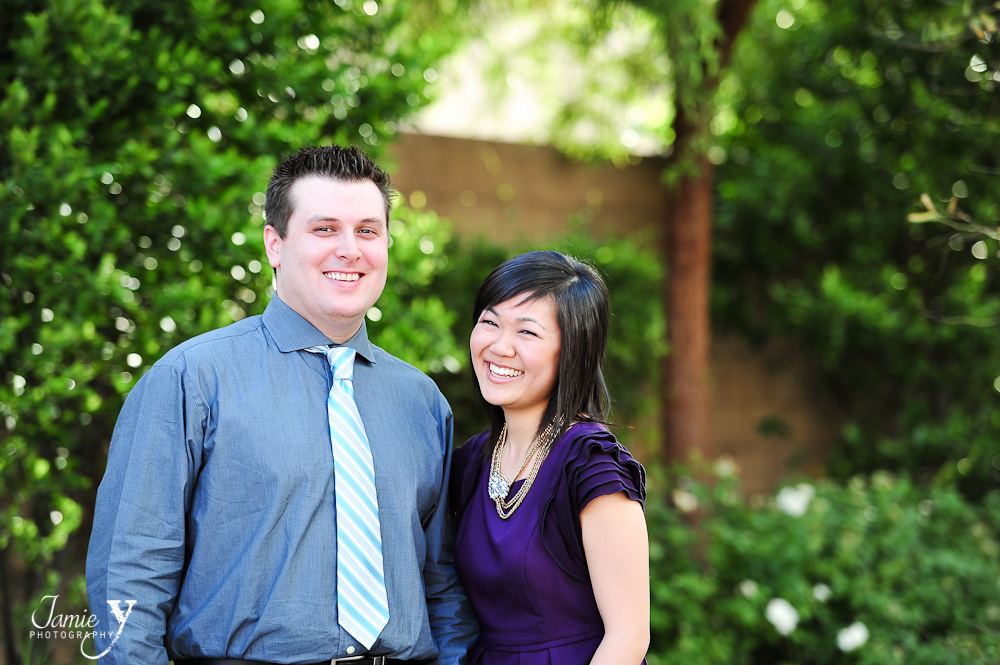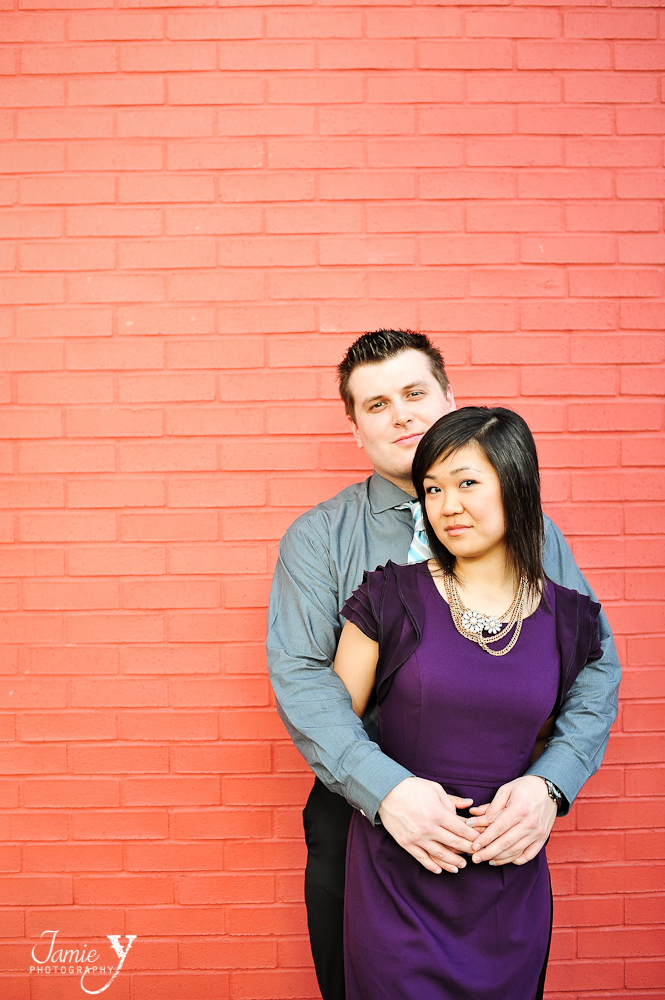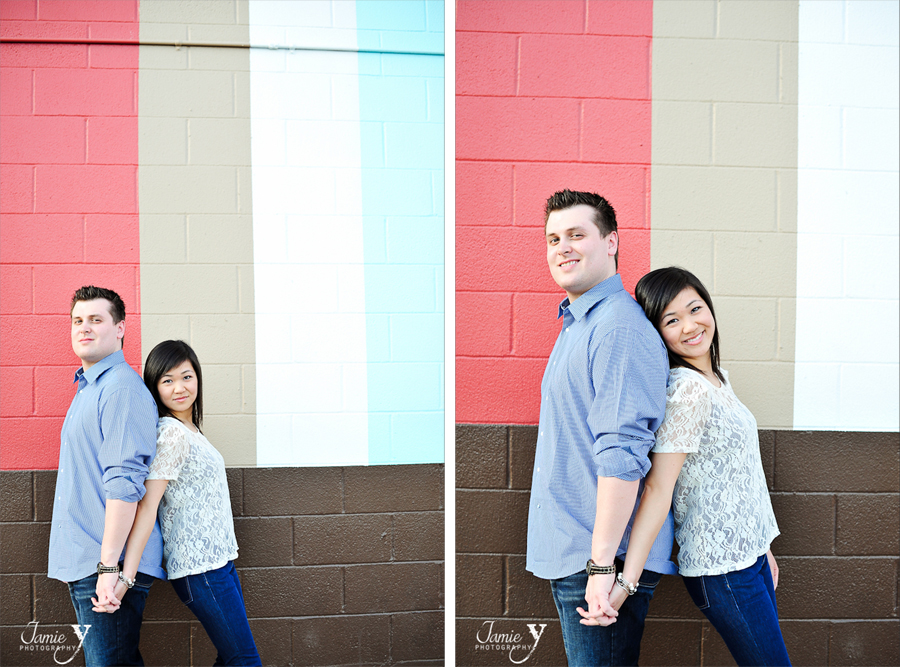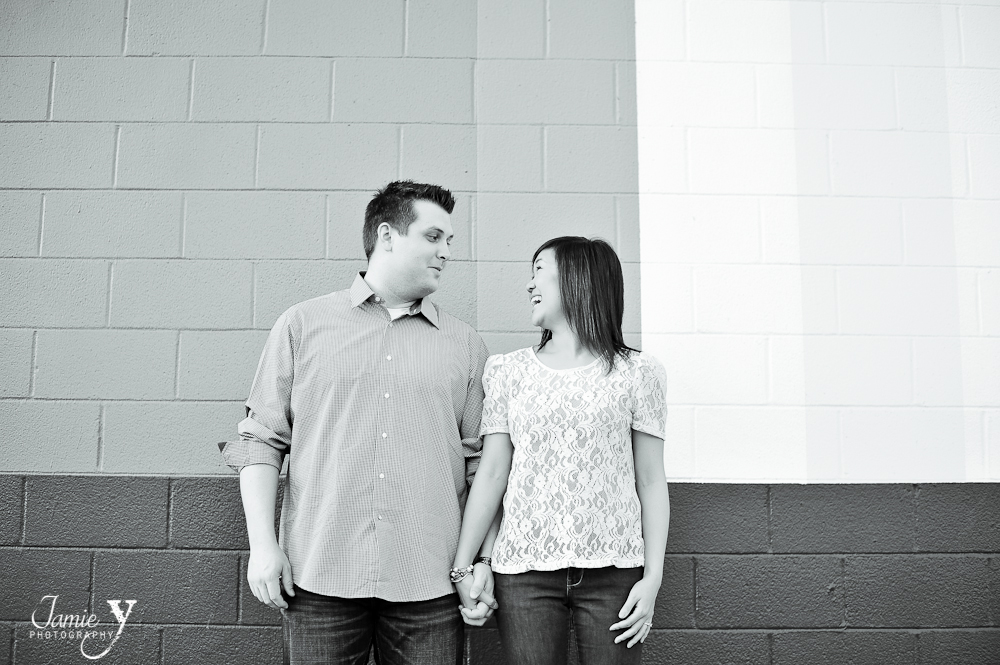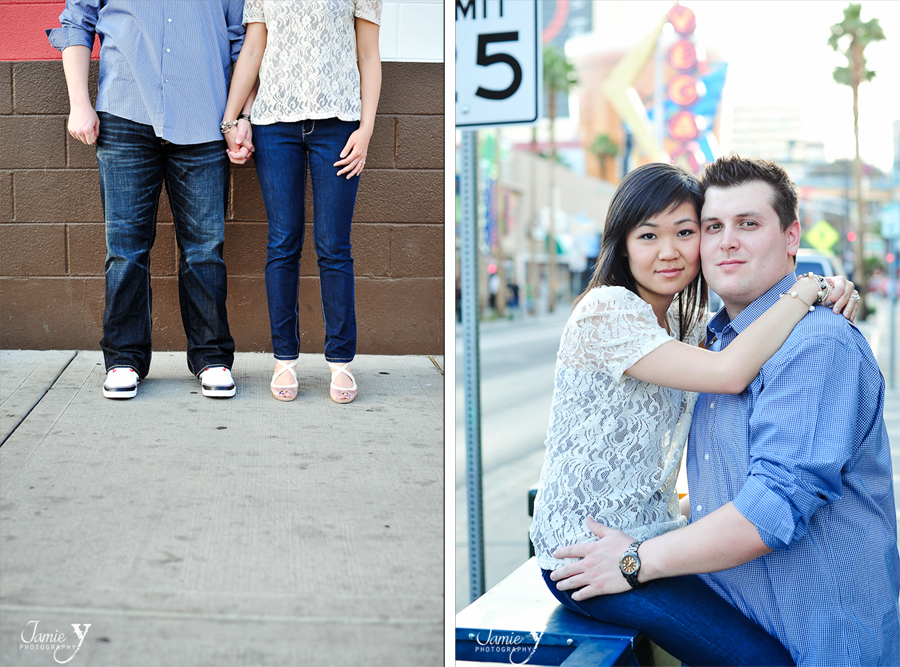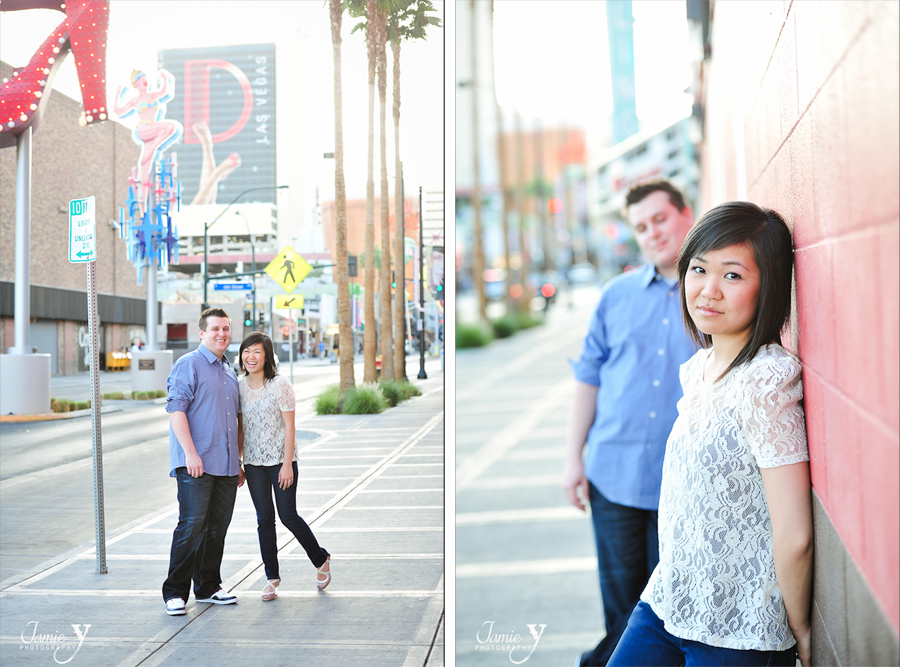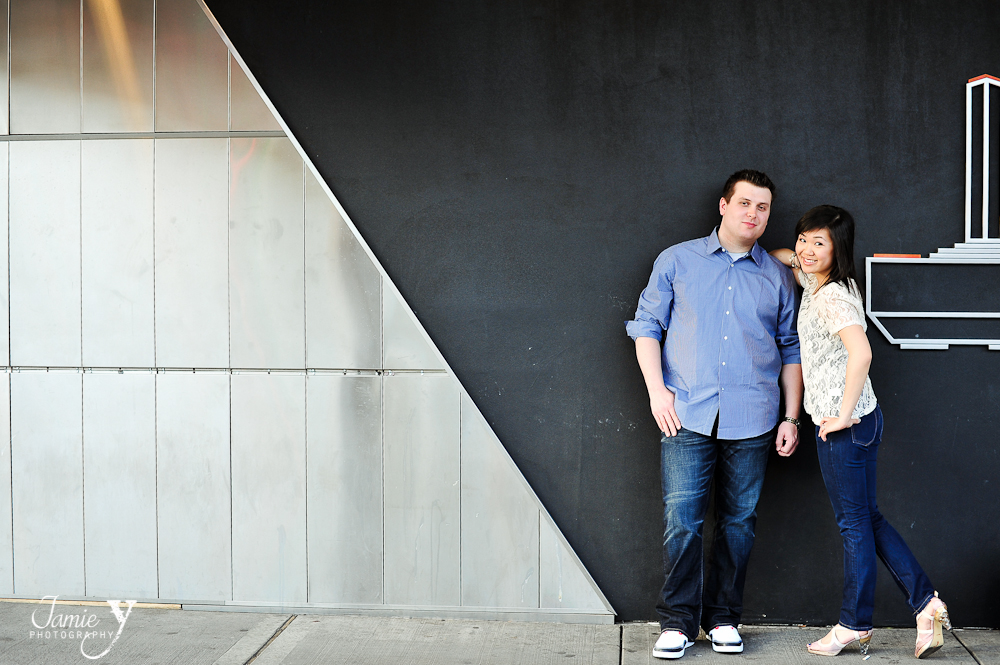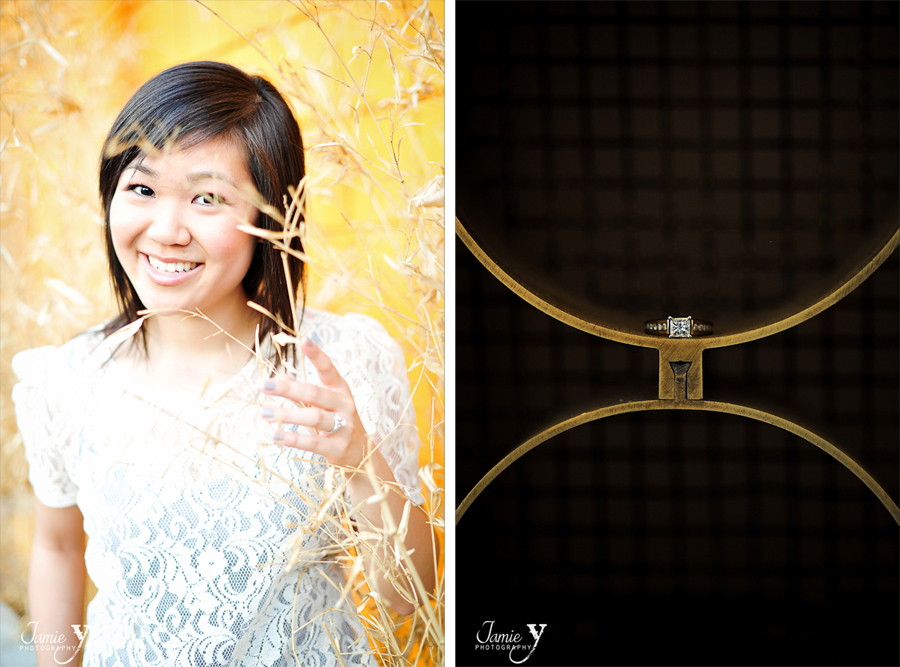 Derek picked out the ring all by himself and surprised Stephanie with it.  She thinks he did a great job and I have to agree.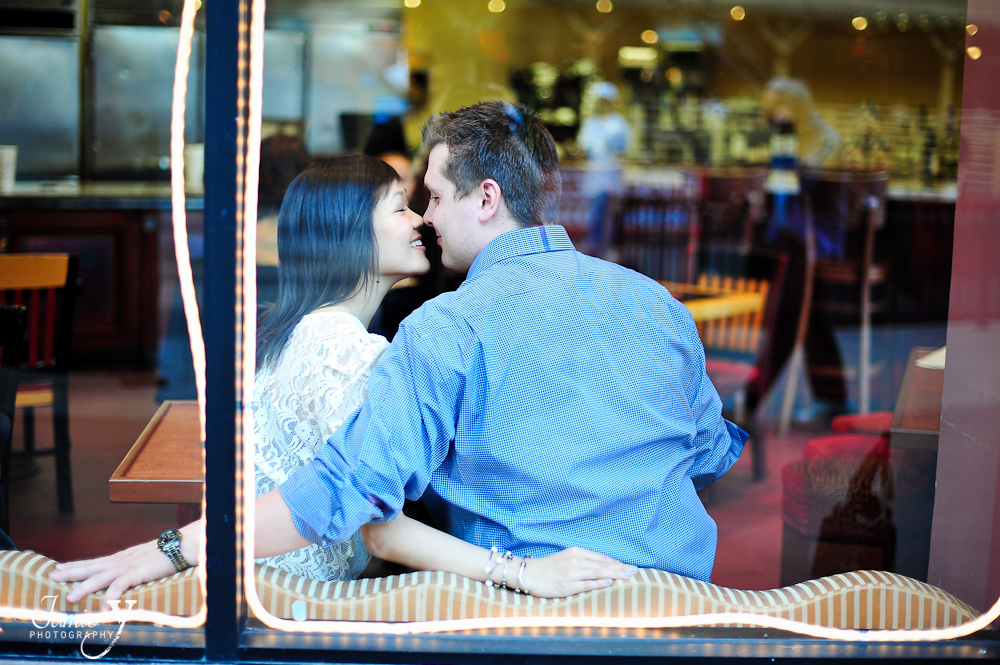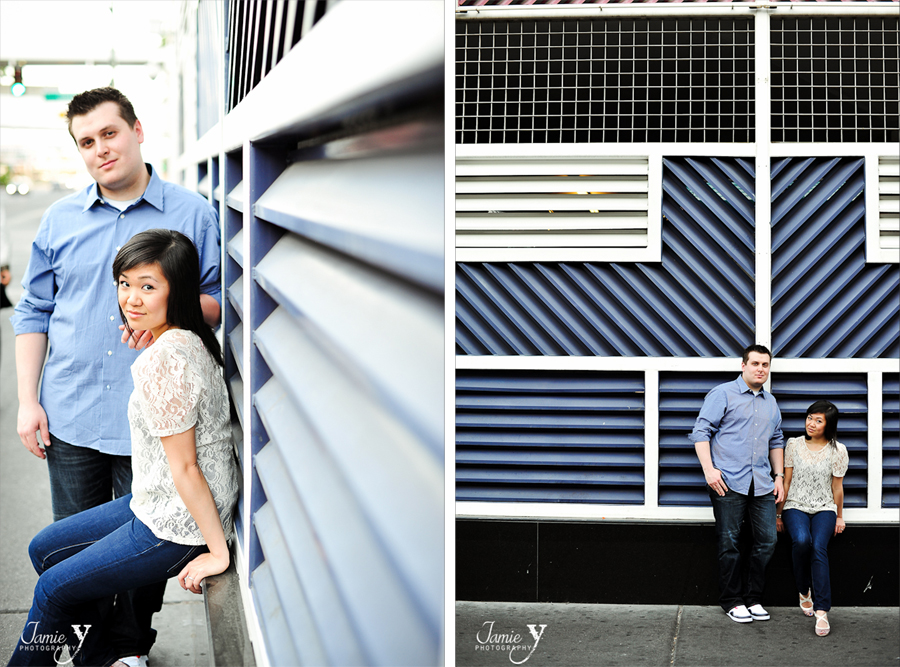 Derek's shoes were brand new and super clean and white.  He was walking very carefully to not bump into any of the dirty spots which are very abundant down there.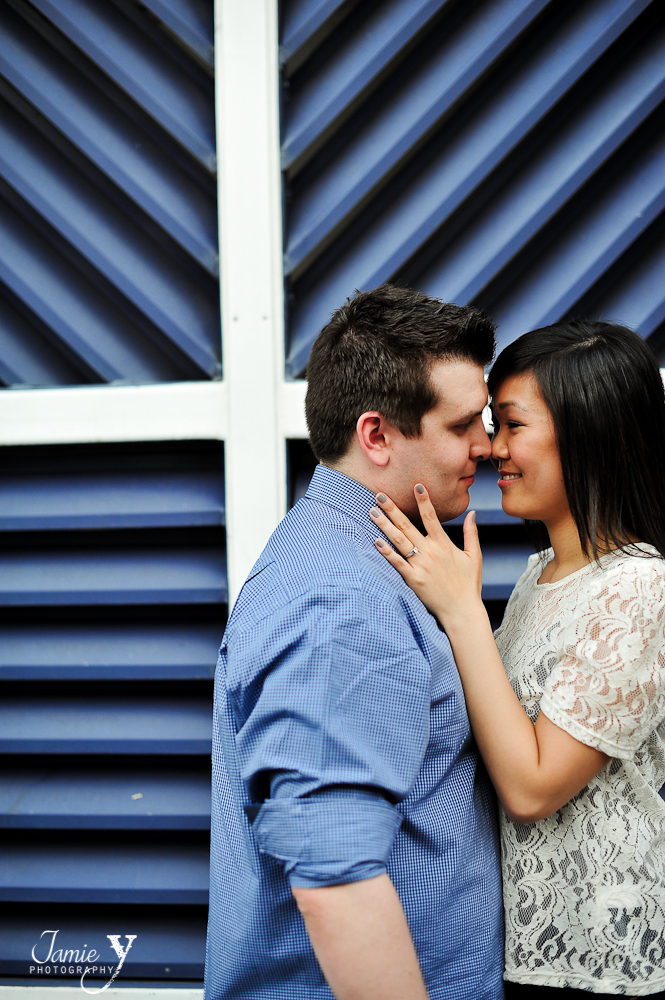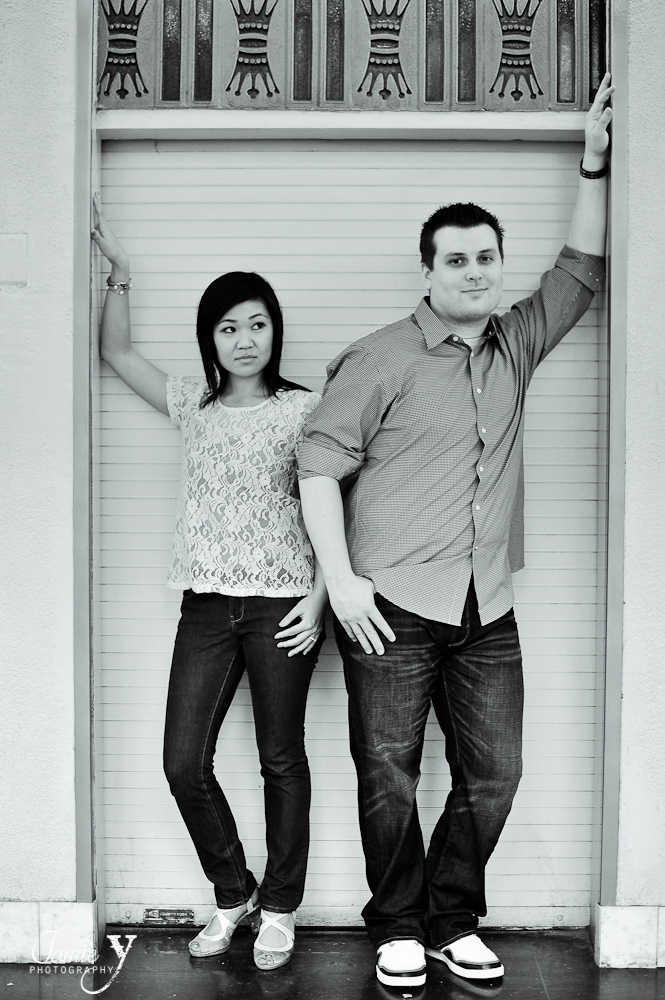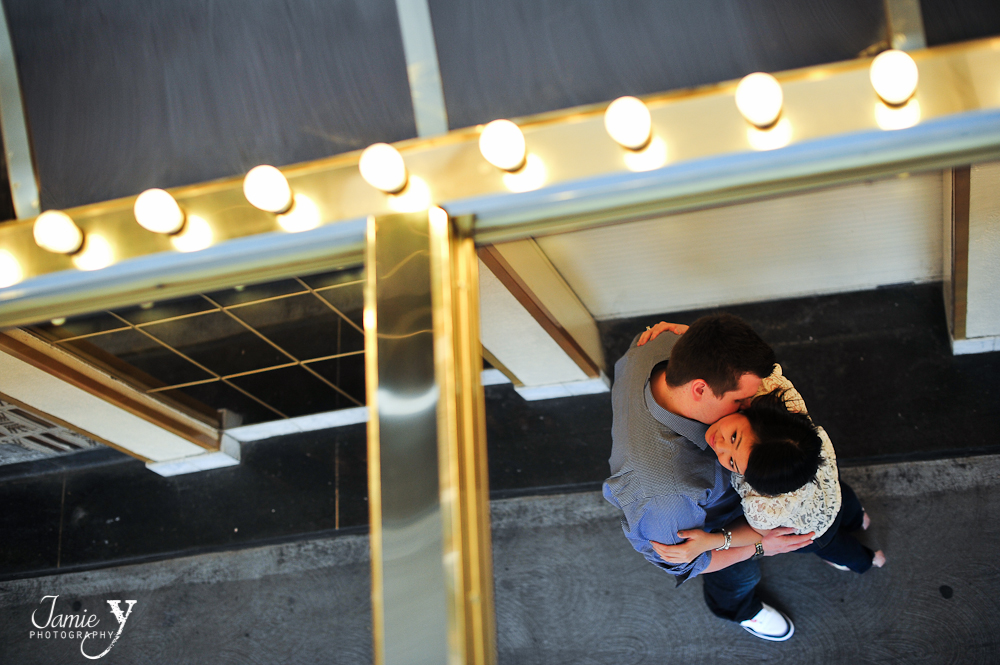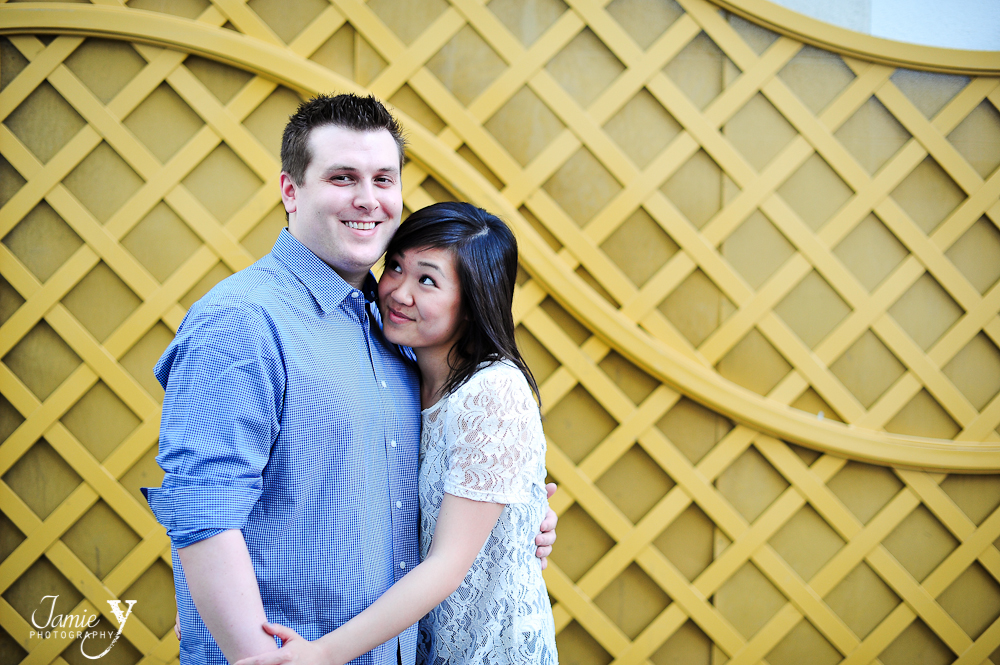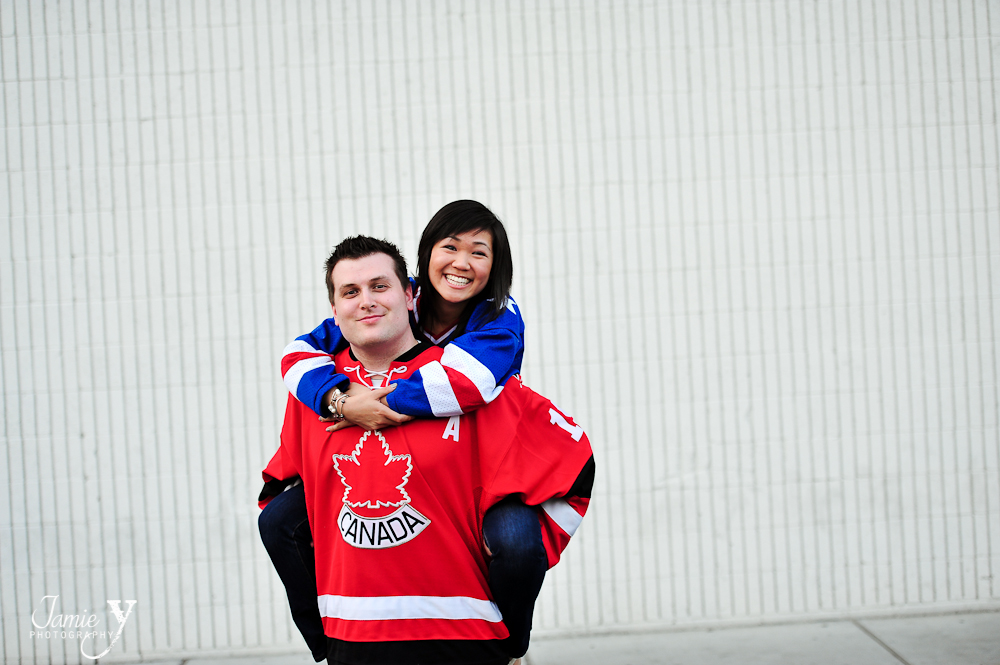 Derek is originally from Canada and a huge hockey fan, so we ended the session with them in their jerseys.
To see more from this super freakin great session, watch the video below.
XO-Jamie