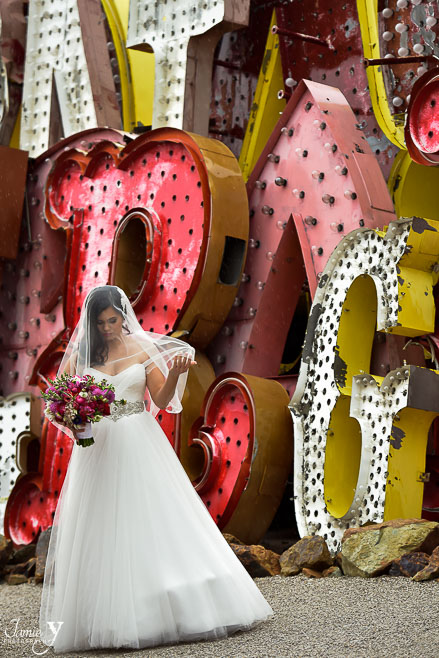 Tristan and Sharon met in 2010 through work in the oil and gas industry and instantly
became close friends once they got to know each other and learned how much they have in
common. Tristan was a graduate Petroleum Engineer and Sharon was the stunning
Technical Assistant… when these two started dating it was hot gossip around the office!
After only 6 weeks of dating they went on their first holiday to Las Vegas for Sharon's
birthday, so Vegas holds cherished memories for these two. Of course the joke going
round was that they went to Vegas for a 'shot gun' wedding with Elvis. And five years
later here they are getting married in Vegas with the man Elvis himself.
They were born in the same year, both only children, enjoy surfing, playing poker, and
going to football games. Their relationship has been growing stronger with every day.
With their love of sport they have travelled the World chasing their favorite sporting
events such as the Formula 1 races, football, and most of all BASEBALL. Tristan loves
baseball and grew up playing his favorite sport and Sharon has been influenced by this
love and is happy to join in the fun
Tristan proposed to Sharon after 4 years of dating in Hong Kong, Tristan took Sharon up
to 'the Peak' and proposed down on one knee with a beautiful pear shaped white
diamond, a bespoke design by her favorite Australian designer; Jason Withers.
In organizing the wedding Sharon and Tristan were drawn to the excitement of Las Vegas
which holds the memories of their first overseas adventure together. They chose the Neon
museum because of the history of the glitz and glamour of Las Vegas and the location
makes for a colorful and high impact back drop to the wedding ceremony. The Eiffel
restaurant was chosen for the reception to experience the high end luxury of the Las
Vegas strip as it is today with no better view than the iconic Bellagio Fountains and the
grand bright lights of the Strip. The wedding theme developed and morphed into a sports
theme when Sharon and Tristan came up with the idea of giving personalized
autographed baseballs as wedding favors to the guests, with a 'TS' logo imprinted on
them. The sports theme, grew from there.
Sharon & Tristan held their ceremony at the Neon Museum in the North lot with Elvis officiating and pretty heavy pouring rain.  Sharon didn't let the rain ruin her wedding day and was happy and full of smiles all day long.  After the ceremony, we traveled to Nelson Ghost Town for a quick photo shoot with them and their bridal party.  After that, we headed back to the main lot at the Neon Museum for a portrait session alone with the beautiful couple.  Afterwards we ended on the strip outside of the Paris hotel before they went inside for their reception dinner.
All Star Cast of Vendors Who Helped Make This Day Amazing-
Florals: Layers Of Lovely
Hair/Makeup: Amelia C
Ceremony Venue: Neon Museum
Dress: Karen Willis Holmes
Photographer: Jamie Y Photography
To see even more from this spectacular day, watch the video below.
XO-Jamie Y
Sharon & Tristan from JamieY Photography on Vimeo.