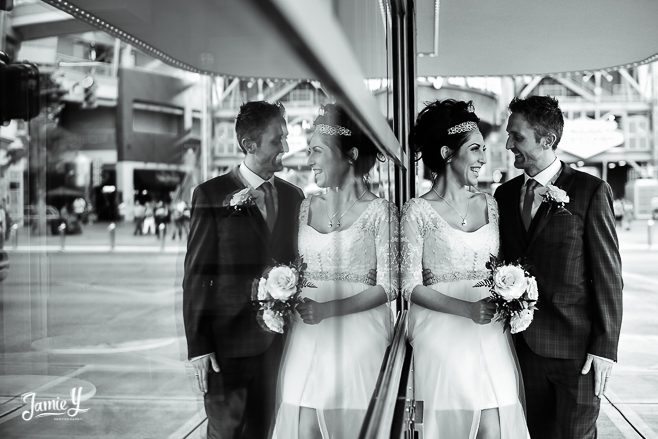 Louise & Kevin traveled all the way to Las Vegas from the UK to elope.  I met up with them downtown in the Freemont East part of town after their ceremony.  We took photos in front of some of the many art murals that line the streets down there.  Afterwards, we headed to the Neon Museum for an hour photo shoot in the main lot.
Louise looked absolutely amazing with hair and makeup by the talented team at Amelia C.  I seriously could have photographed the two of them all day.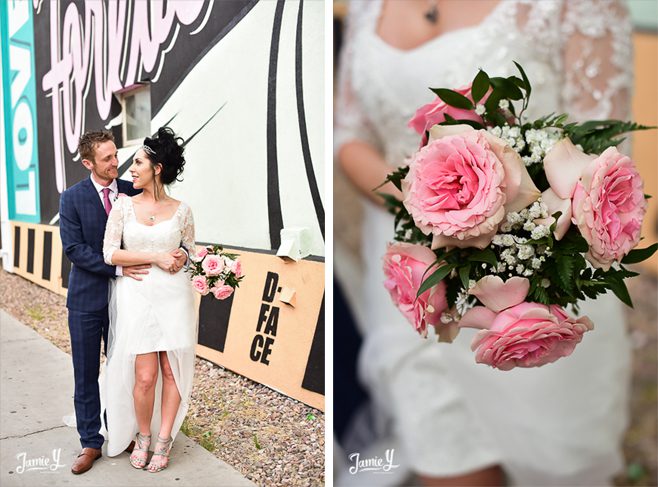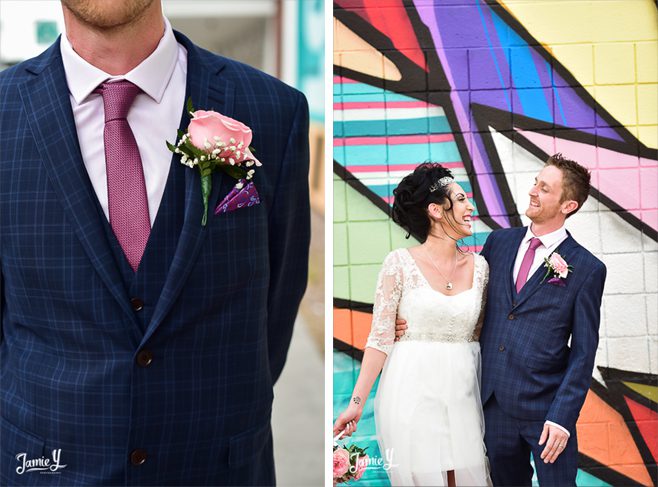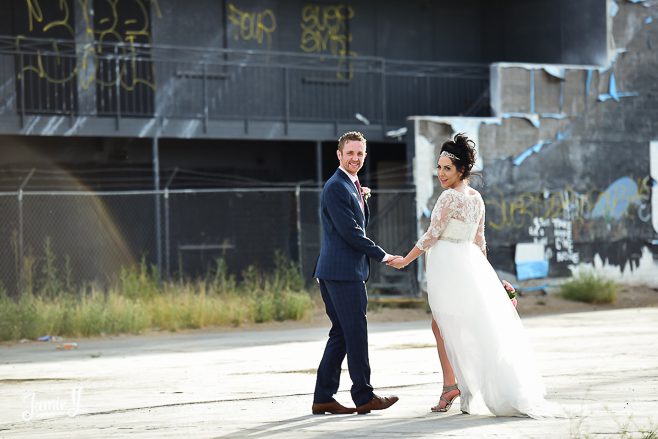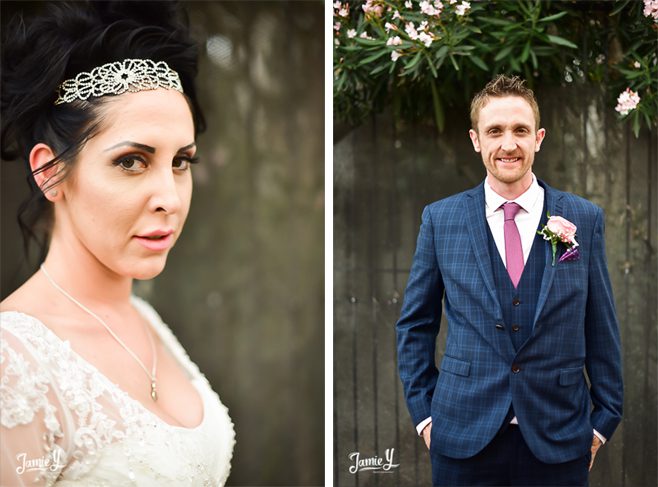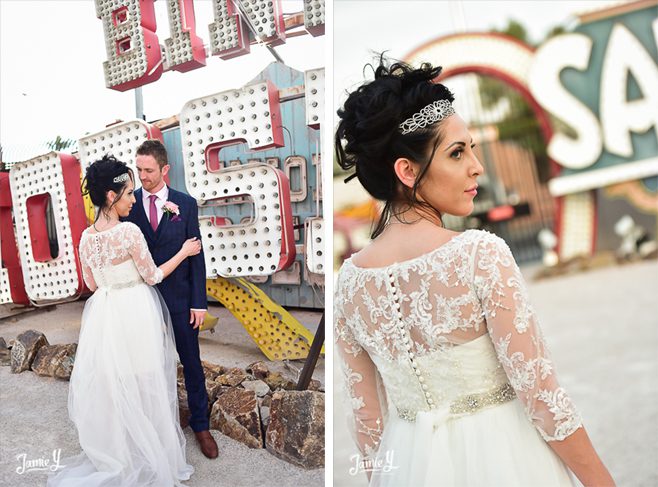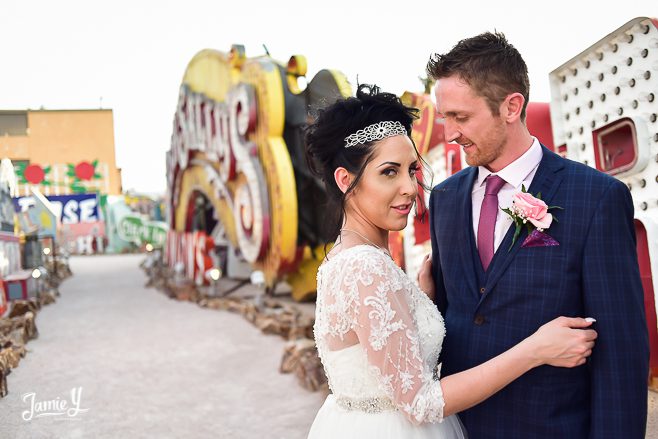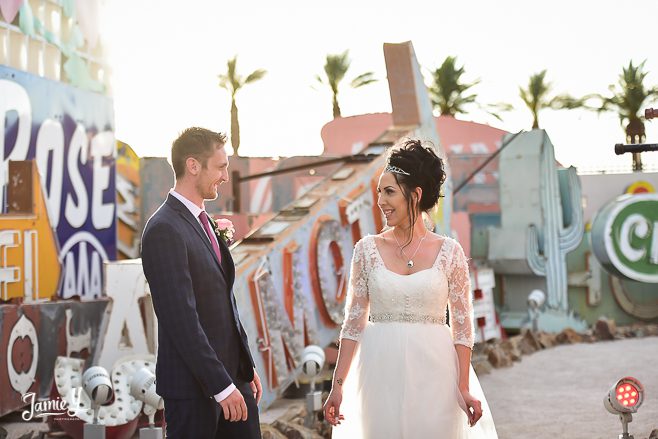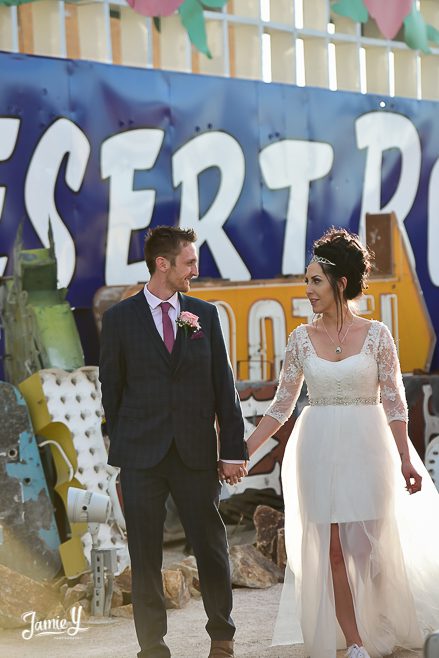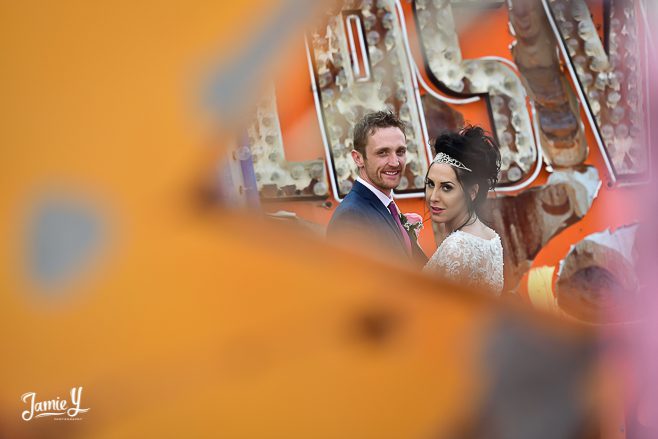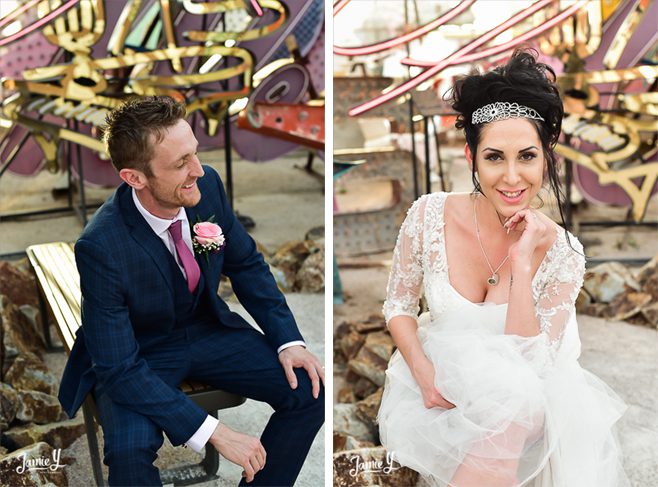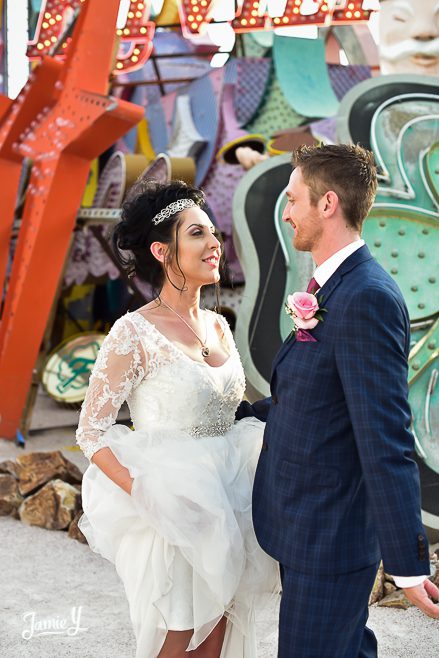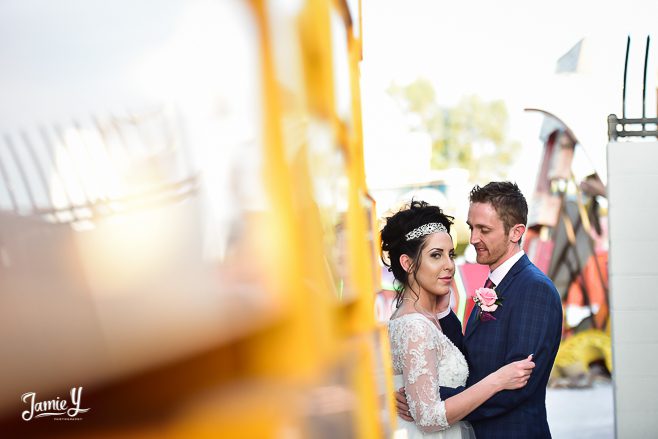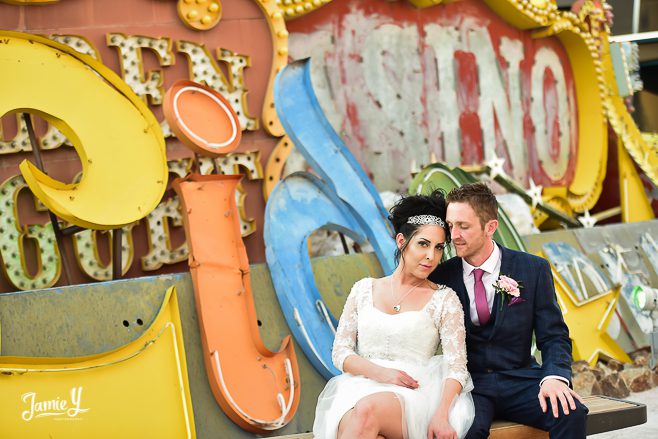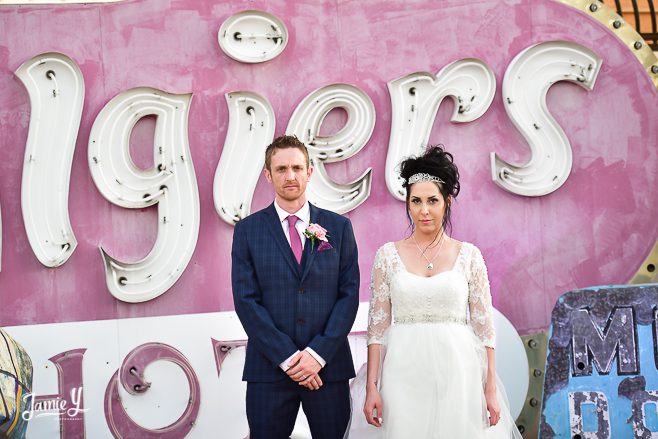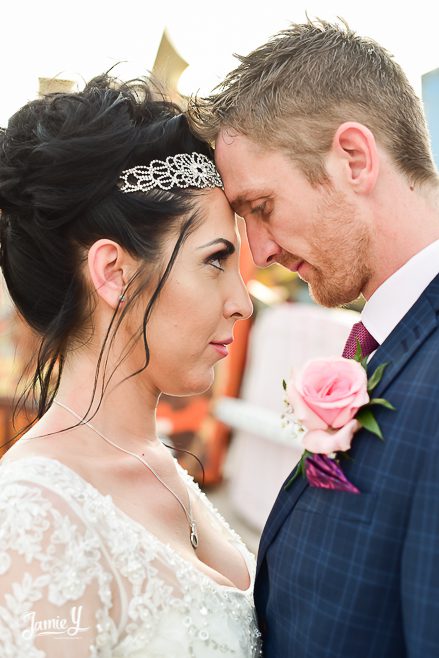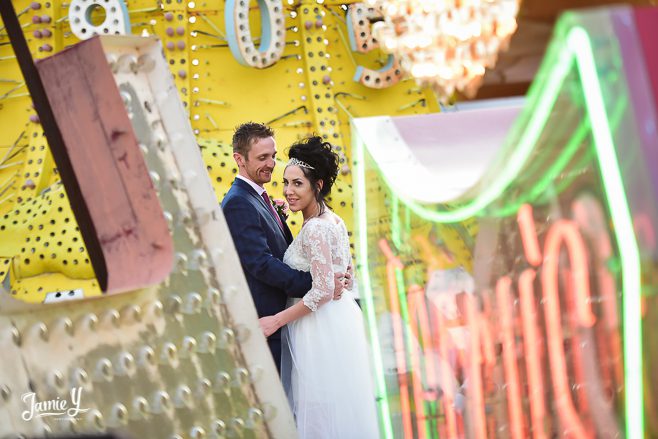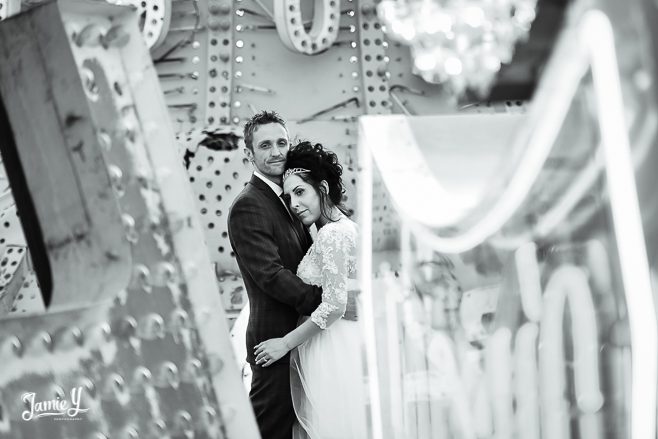 To see even more from their day, watch the slideshow below.
XO-Jamie
Louise & Kevin from JamieY Photography on Vimeo.