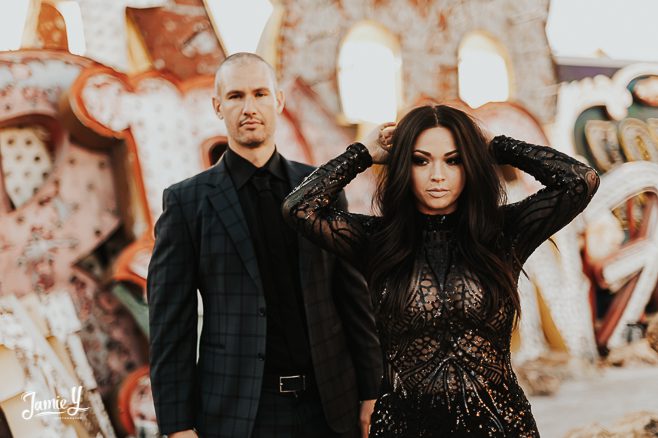 Today I am sharing this amazing Neon Museum Anniversary Photo Shoot with Shallon & Rashid. It has been awhile since I have had a chance to blog, sorry about that. This is the perfect shoot to start back up with after the holidays.
Shallon & Rashid took a trip to Vegas to celebrate their anniversary. Besides hanging out at the hotel in pajamas and eating at delicious restaurants, they got all dressed up to take some photos during their visit.
The photo session was booked at the Neon Museum in their north lot for 30 minutes. Since we had some time left over afterwards, we finished up their hour on Freemont street.
I just love Shallon's black mini dress. She said she worked hard for her booty and wanted to show it off. If I had a body like her I would be wanting to show it off too. The sweetest couple, so glad they found me.
XO-Jamie
Neon Museum Anniversary Photo Shoot