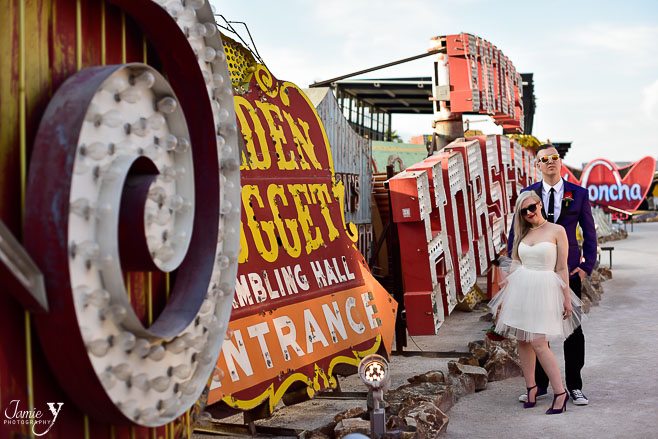 Alison & James eloped to Las Vegas from Toronto.  Just the two of them came out for a week of fun and their very own wedding.  They were married at a chapel and then we met up at the Neon Museum for a photo shoot afterwards.  After the Neon Museum we went down to Freemont street to get some night time neon pictures.
Alison & James have amazing style and looked fabulous in all of their images, it was so hard for me to choose what to blog.  They were so full of excitement and love on their wedding day.
To see many more amazing pictures, watch the slideshow below.
XO-Jamie
Alison & James from JamieY Photography on Vimeo.