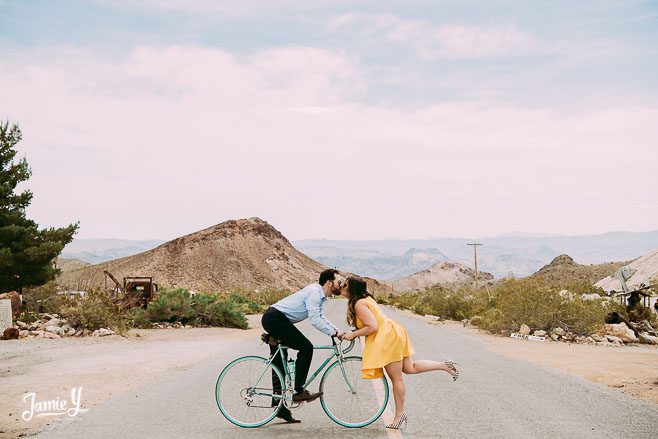 Get used to these beautiful faces because this is post 1 of 3 over the next few days.  Bethany & Thomas came out to Las Vegas for their wedding from Louisiana.  We booked 3 days in a row of shooting together.  The first day was their engagement session.  The engagement photo shoot took place at a favorite spot, Nelson NV.
Thomas is an avid bike rider and Bethany wanted to surprise him by having me bring a bike to the shoot.  Lucky for them, my husband's friend had an awesome vintage teal blue Bianchi bike that he let us use.  It worked so well with the setting.  Bethany also had some great picnic props and bike themed details.  But wait until you see her shoes!! This girl has some serious style!  Hair & Makeup by the talented team at Amelia C & Co.
It was so great getting to know them both before their wedding the next day.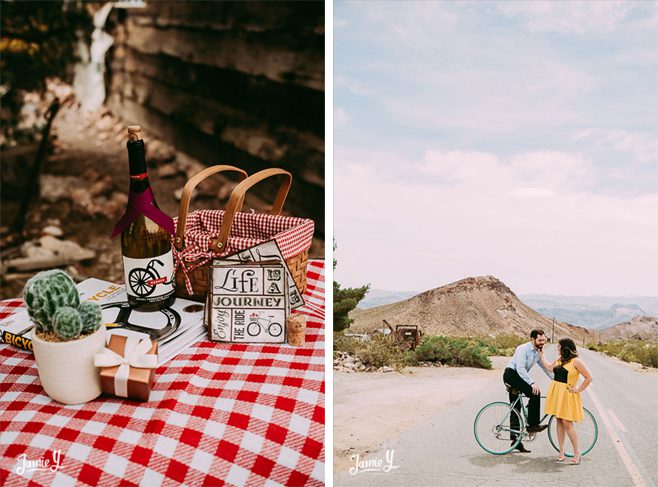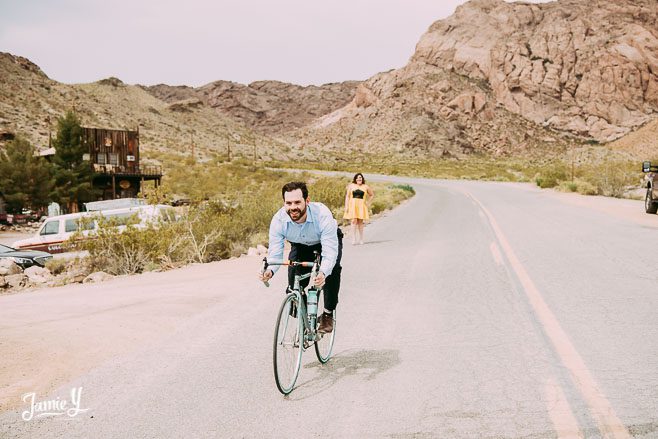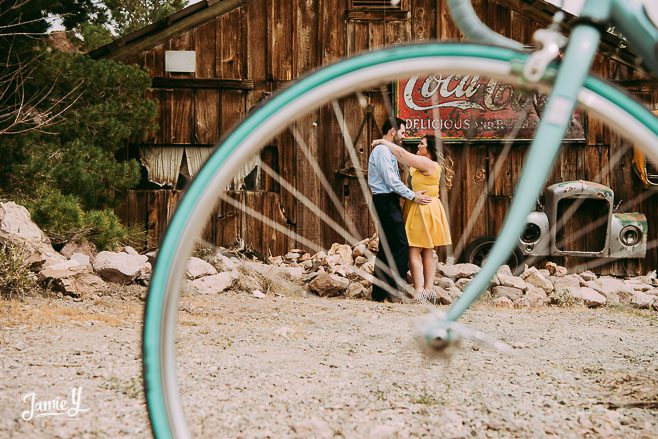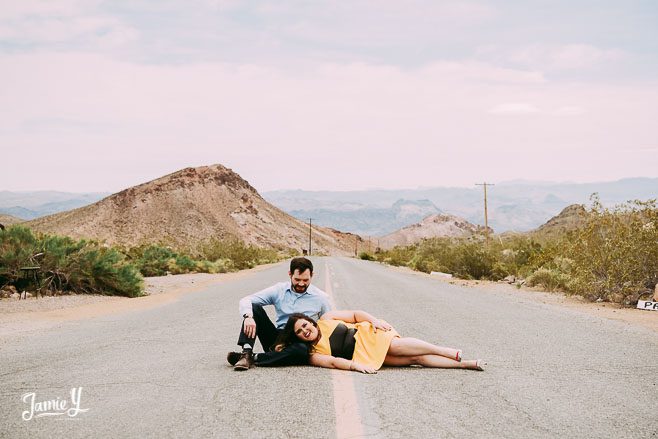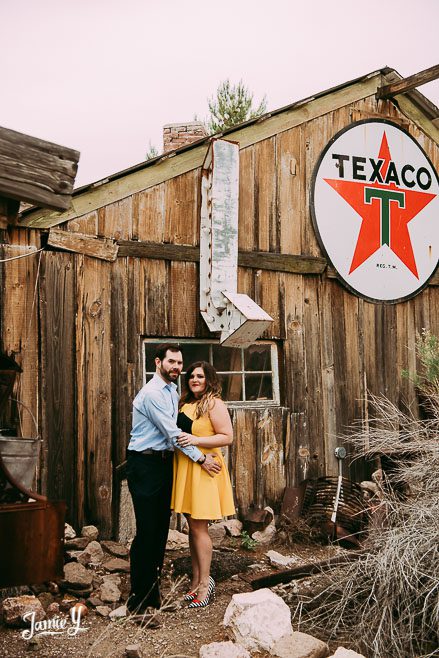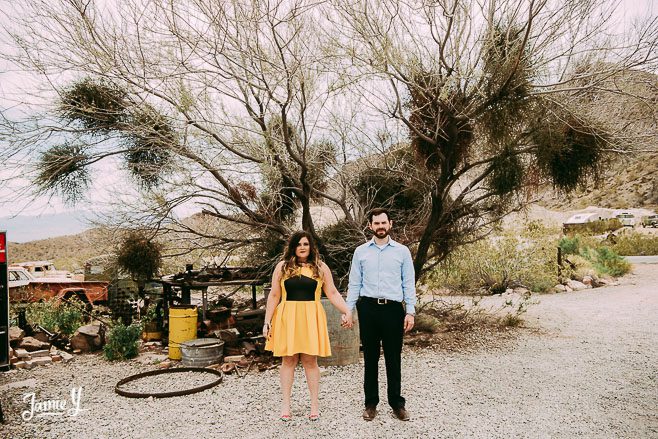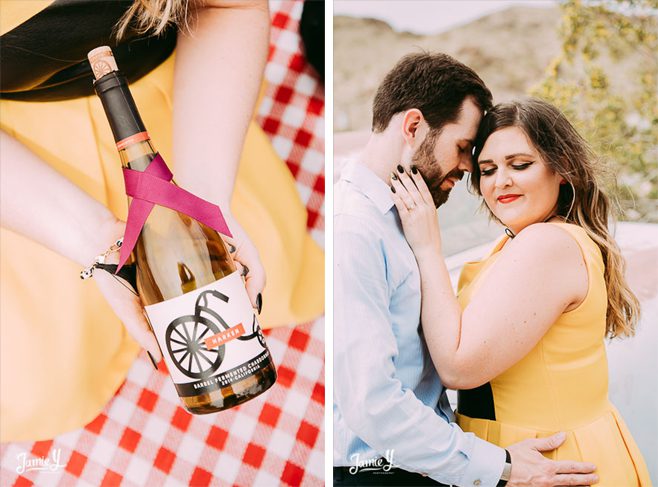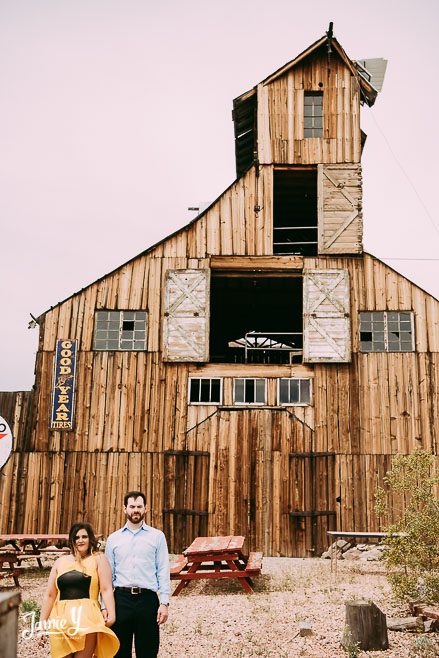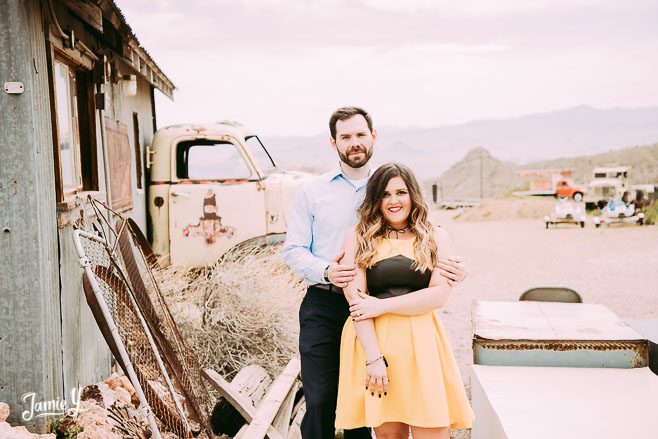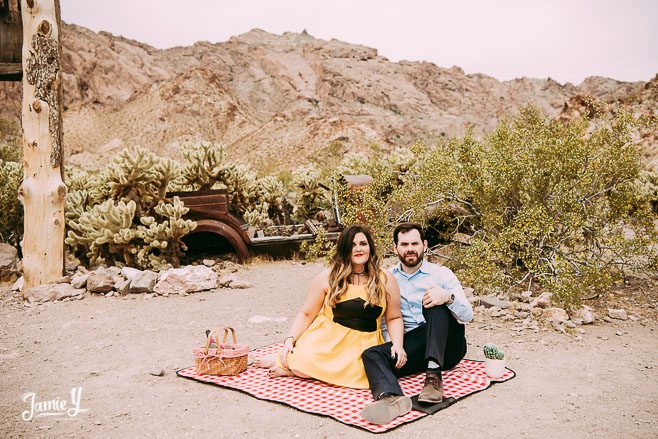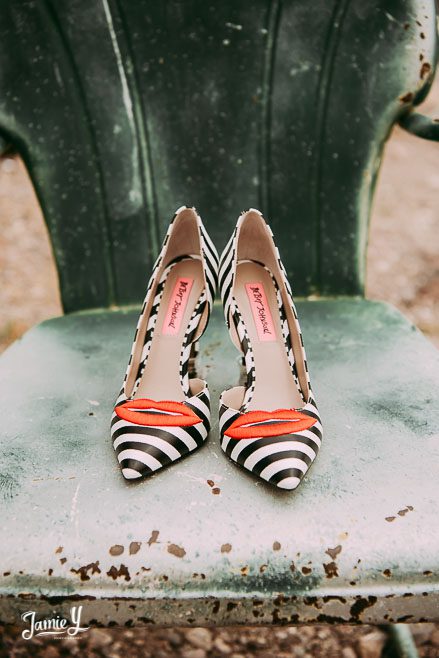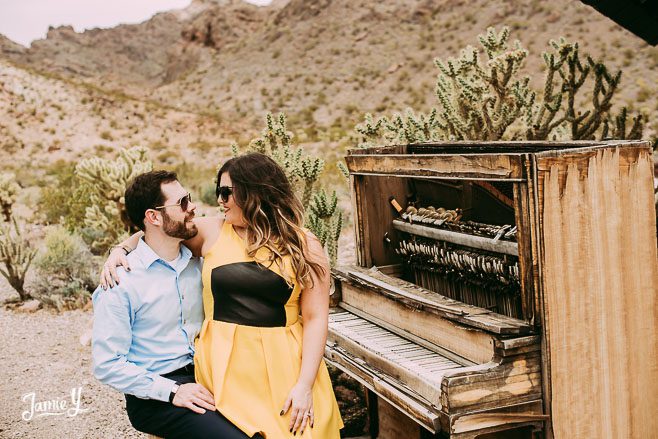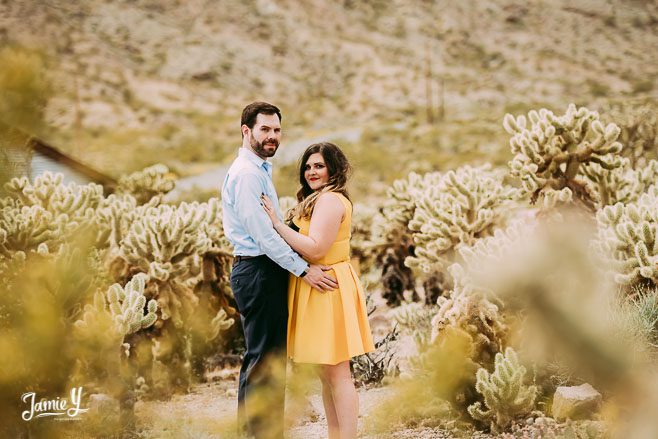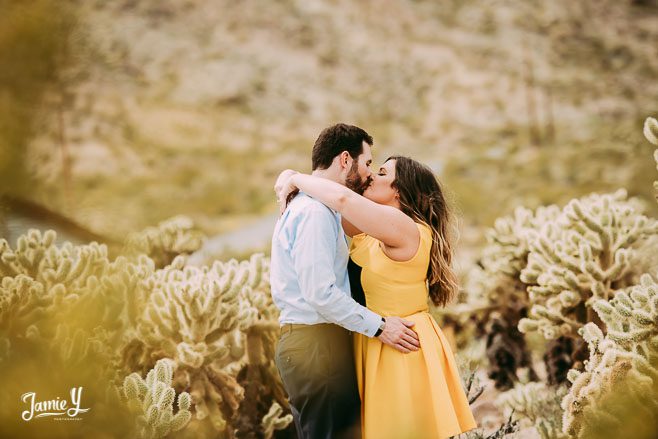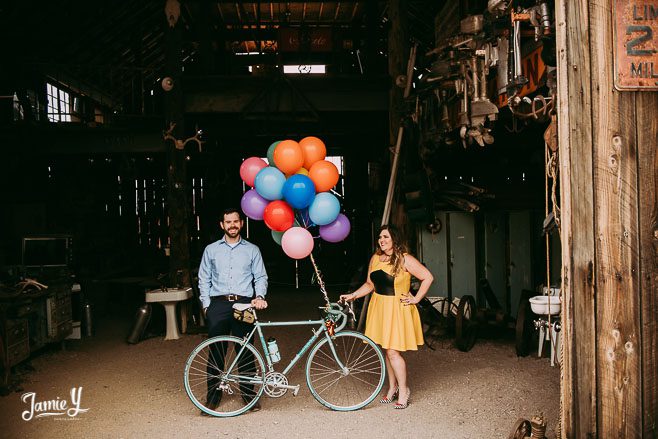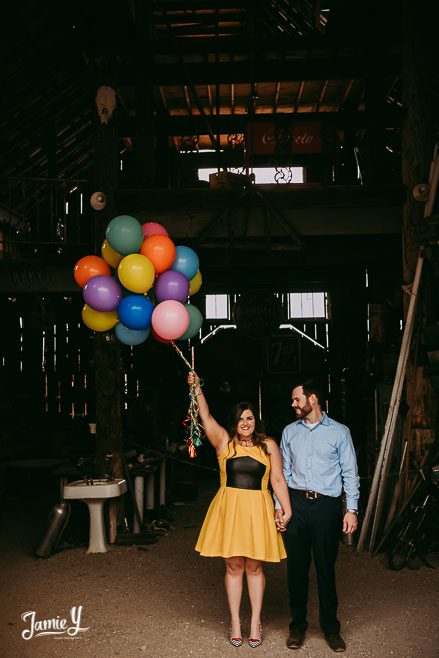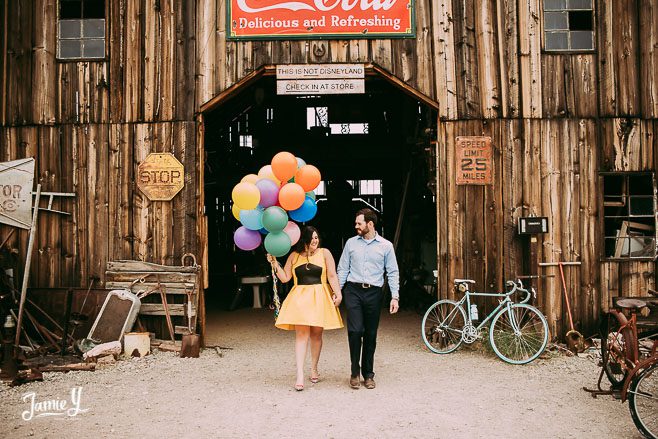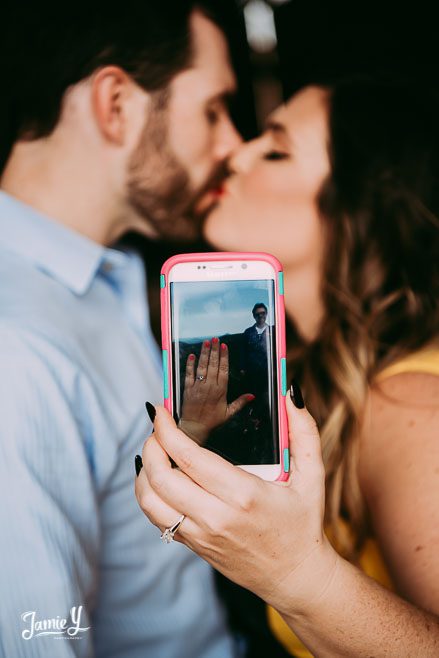 Stay tuned this week for their wedding as well as a day after shoot!
To see more from this session, watch the slideshow below.
XO-Jamie
Bethany & Thomas Engagement from JamieY Photography on Vimeo.