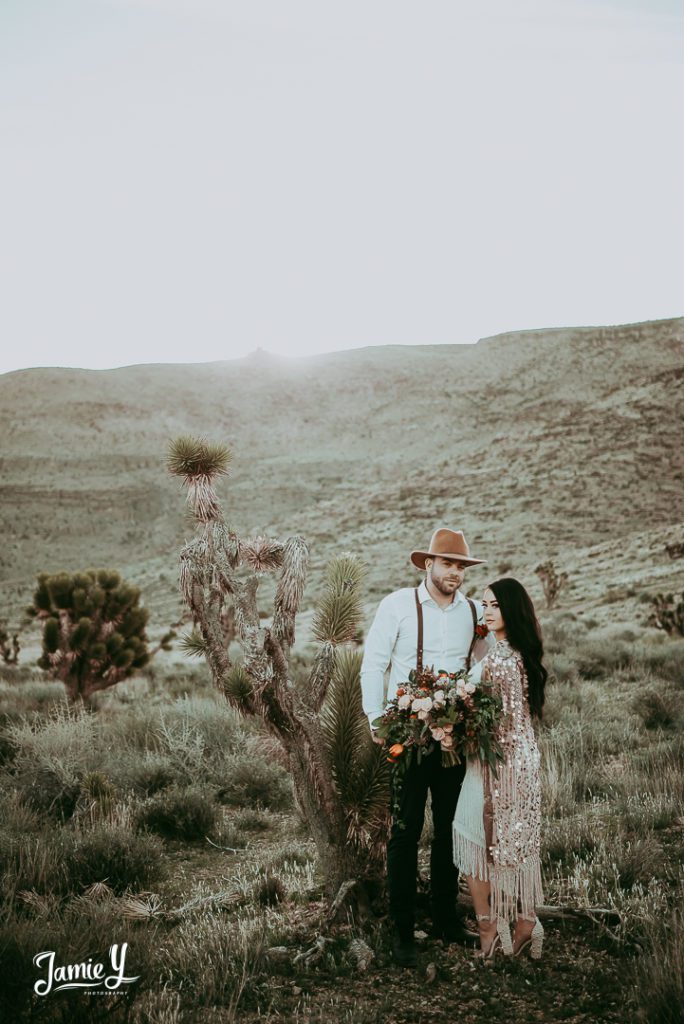 So excited to share this Moody Rock N Roll Boho Elopement in Las Vegas with everyone today.  Here is Tamara & Alex's story as told by Tamara:
"We met when we were 15 years old, in high school. We were in the same friend group and always had crushes on one another. However, we were both in relationships at the time. I, Tamara, was actually dating his next door neighbor. When I turned 17, I moved away from Calgary, AB, Canada to Toronto, ON, Canada. Alex and I had always kept in touch throughout the years that I spent there. Whenever I came to visit family in Alberta, he would always try to take me on a date. Unfortunately the timing was never ideal due to past relationships, etc. Finally one visit the timing worked out, and on our first date we fell in love. We were inseparable from that day on. We now have two beautiful children; a two year old girl names Charlie, and a 6 month old boy named Jack. Alex works as an engineer in the oil field and is home one week every two months. We decided to elope in Vegas because 13 years of friendship, 3 years of love, and 2 children later, it just seemed right! We were planning our first trip together away from the kids and decided on Las Vegas. Then about 3 weeks before our trip he asked me, "Hey, do you want to get married in Vegas?". And honestly, I could not have been more excited. We could not think of a better way to share such a sacred experience. And although I already feel as though I have been married to him forever, this is a fun way to celebrate our love together."
Tamara and Alex arrived into Vegas the night before our photo shoot.  They got married in a drive thru chapel that evening but chose to do their photos the morning after.  We met at sunrise near Red Rock in a desert area with Joshua Trees.  These two have fabulous style!  Their clothing choice easily transitioned from a boho vibe in the desert to a little more rock n roll in downtown vegas.  Tamara wore a white fringe dress with a gold sequined fringy shawl.  Alex wore leather suspenders with a brown hat.
After some romantic sunrise golden photos, we headed to downtown Freemont Street area.  They popped open a bottle of Veuve to celebrate in a funky alley while Alex puffed on a cigar.  We had so much fun and got so many really great photos.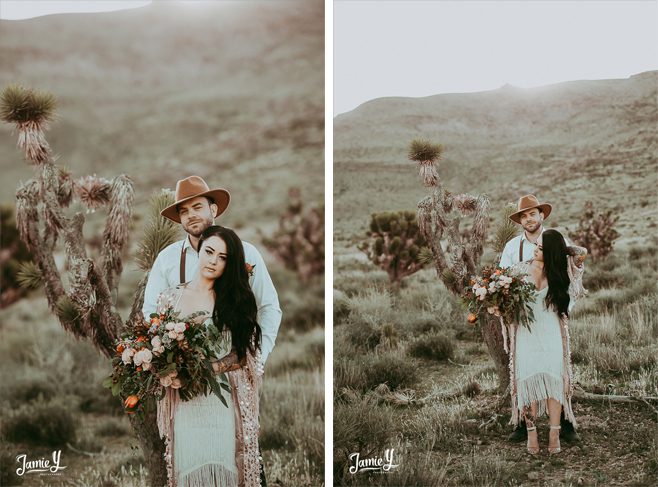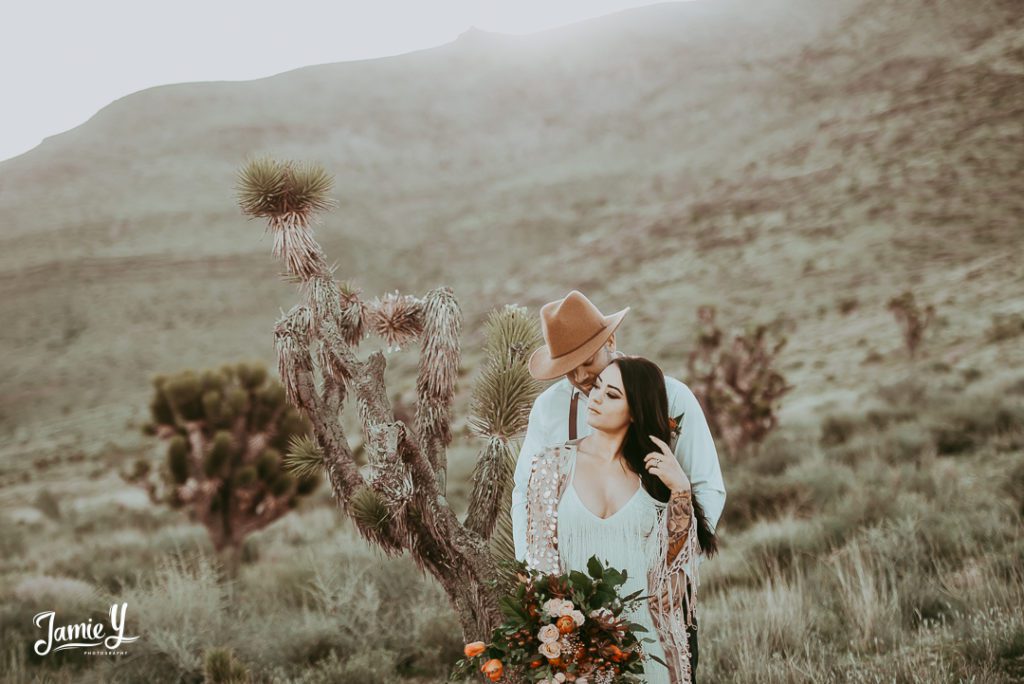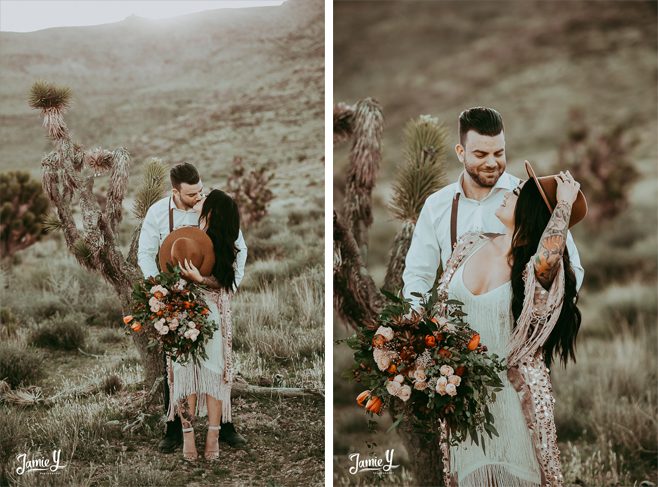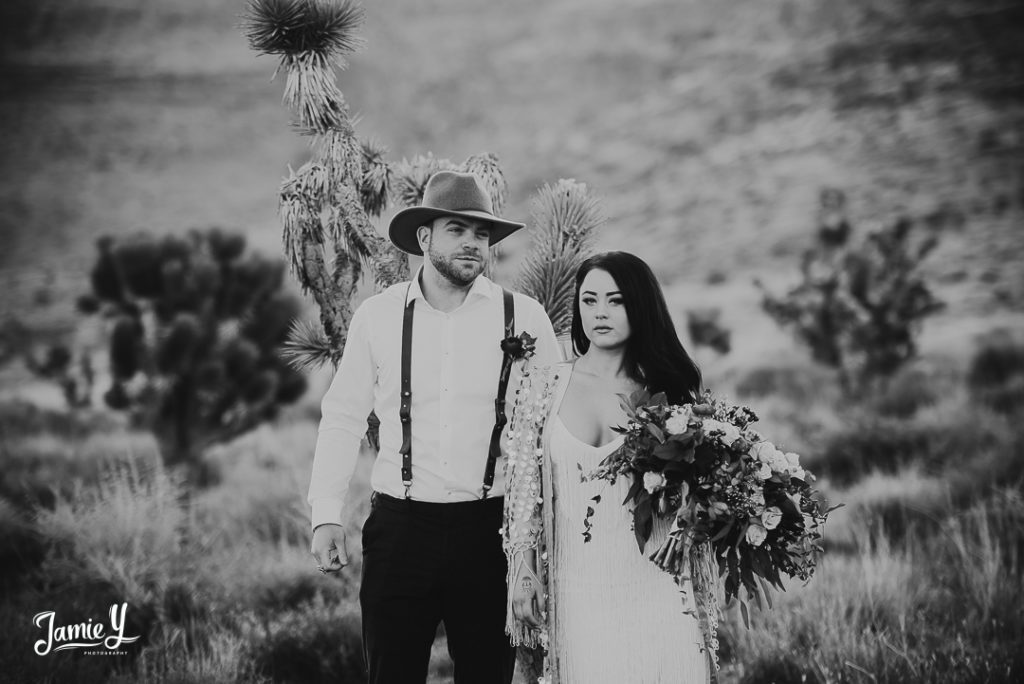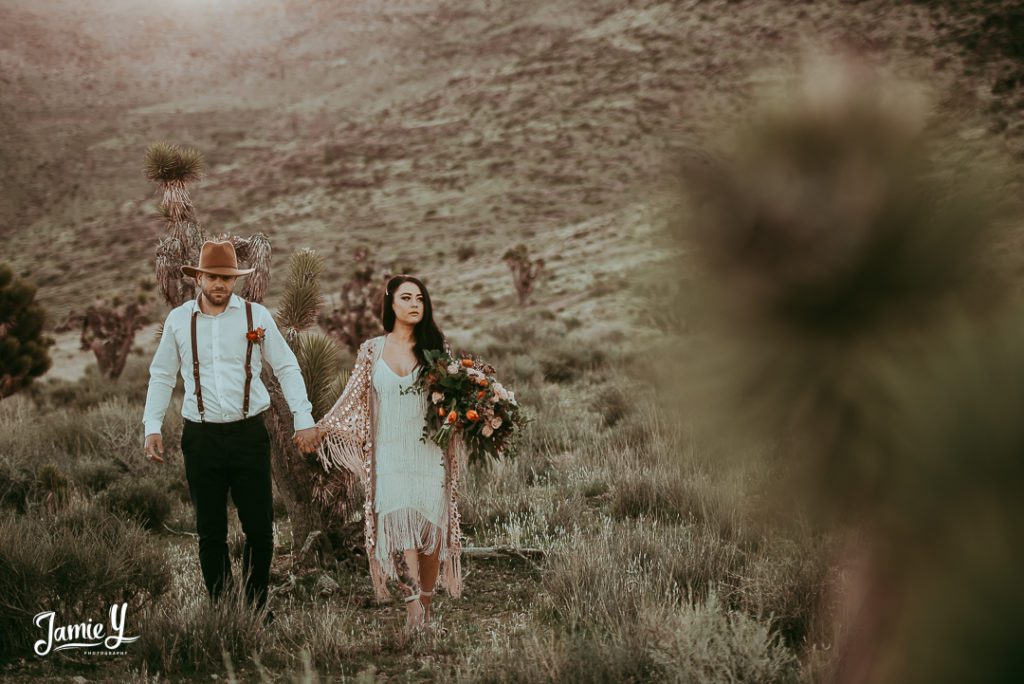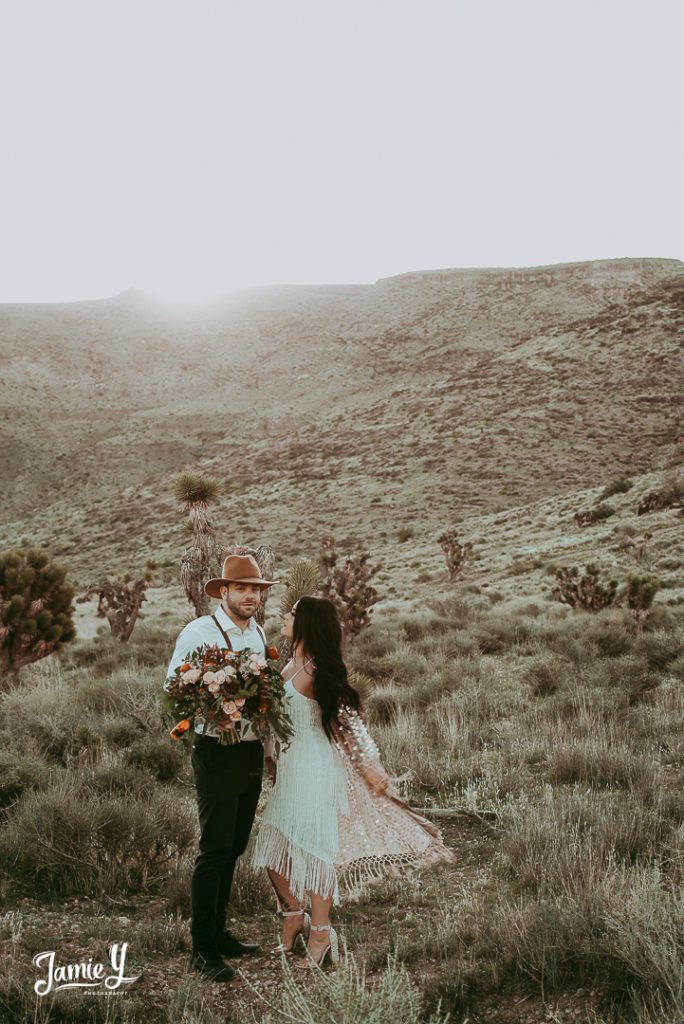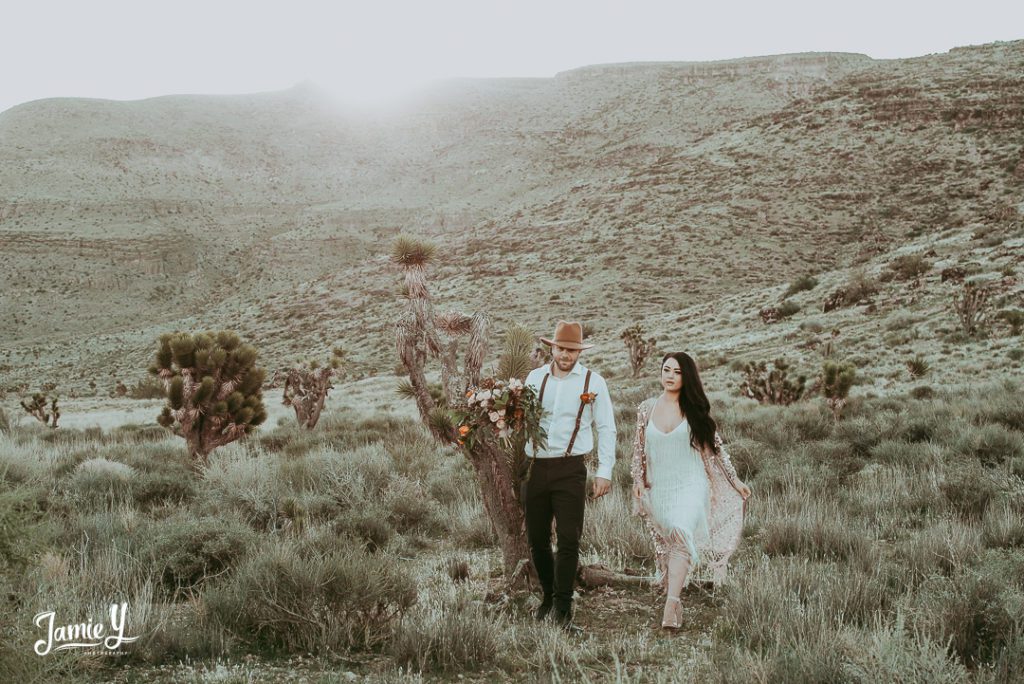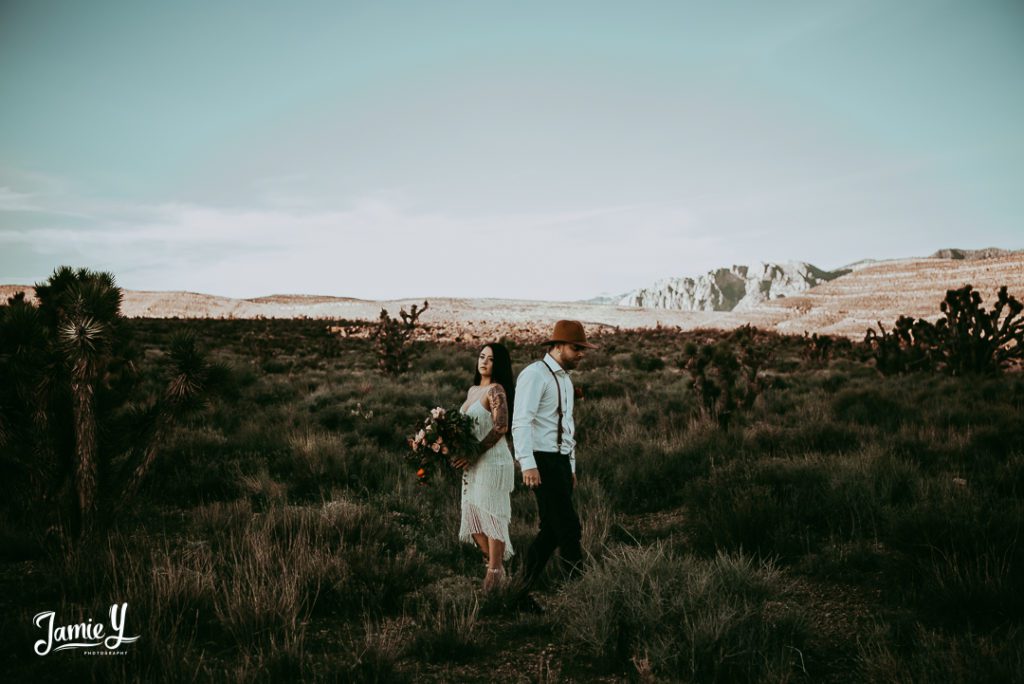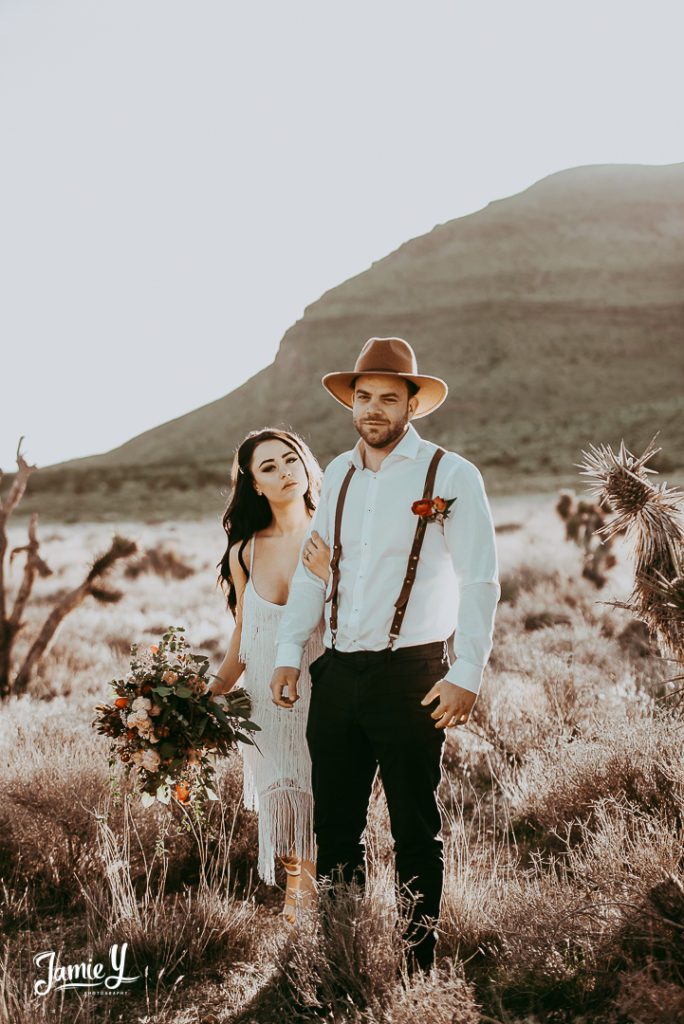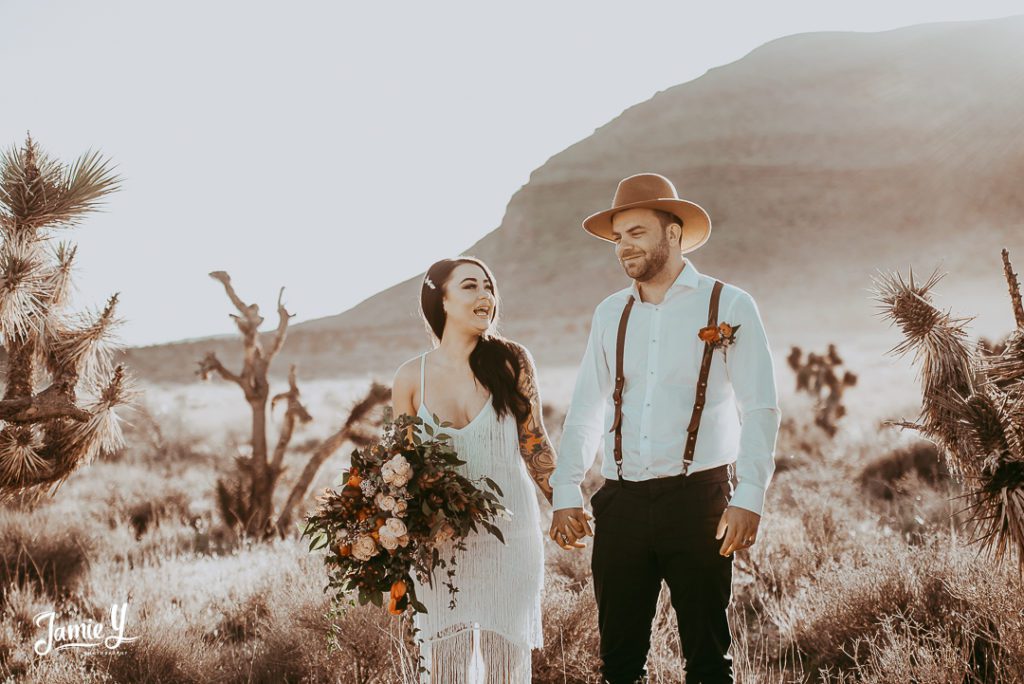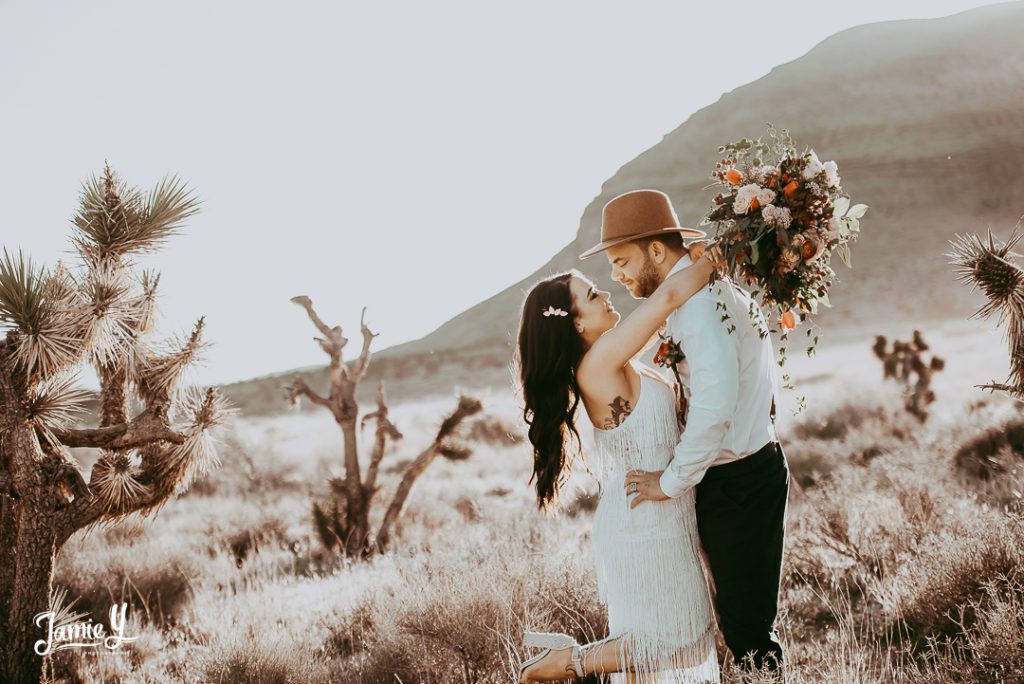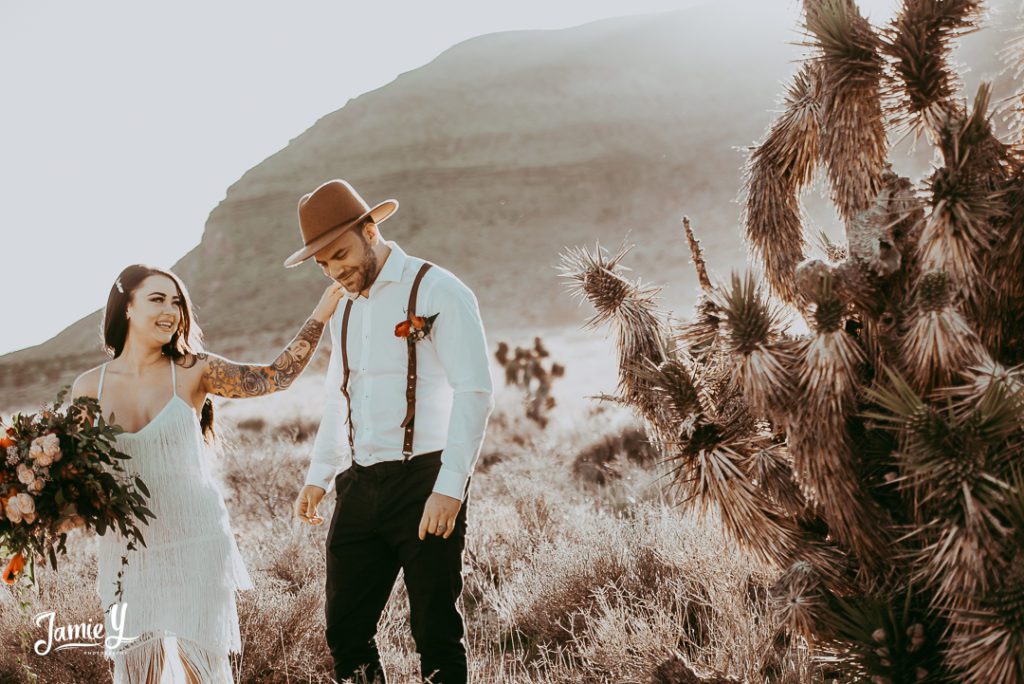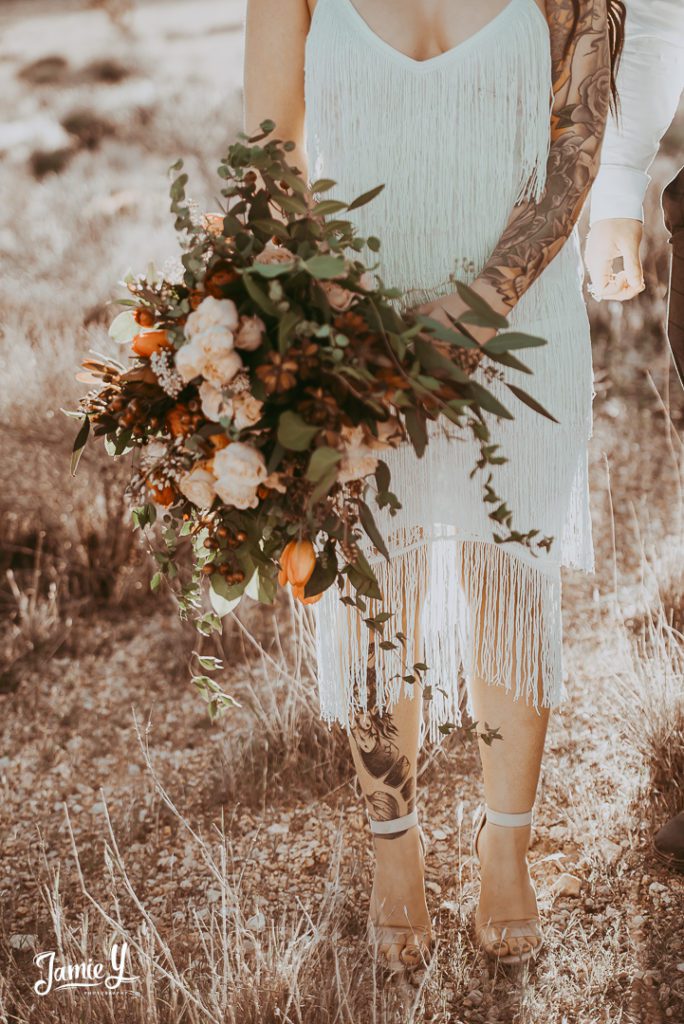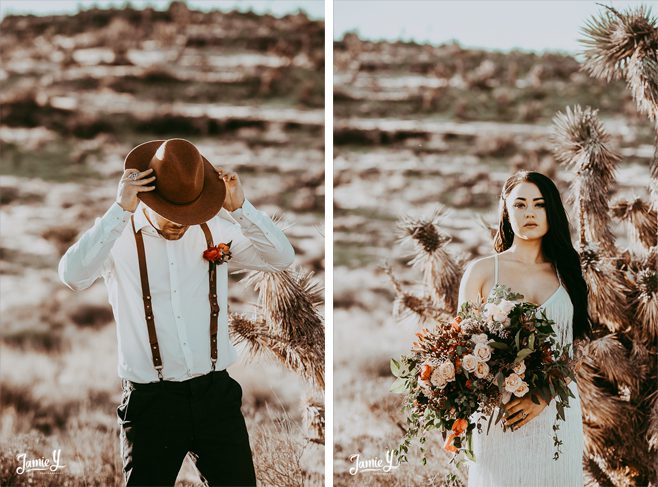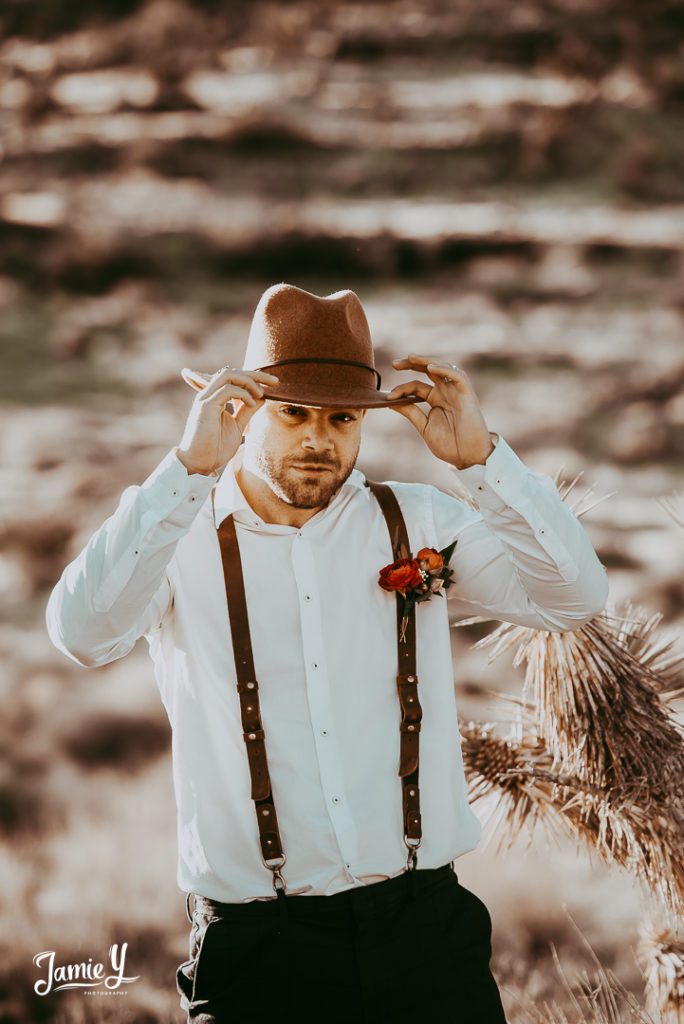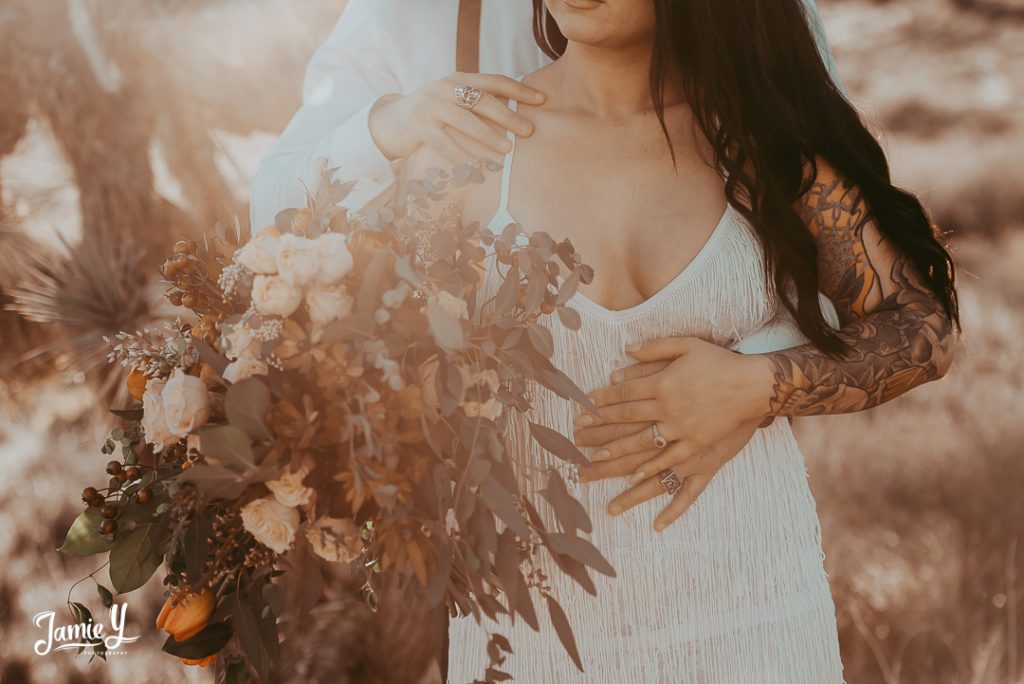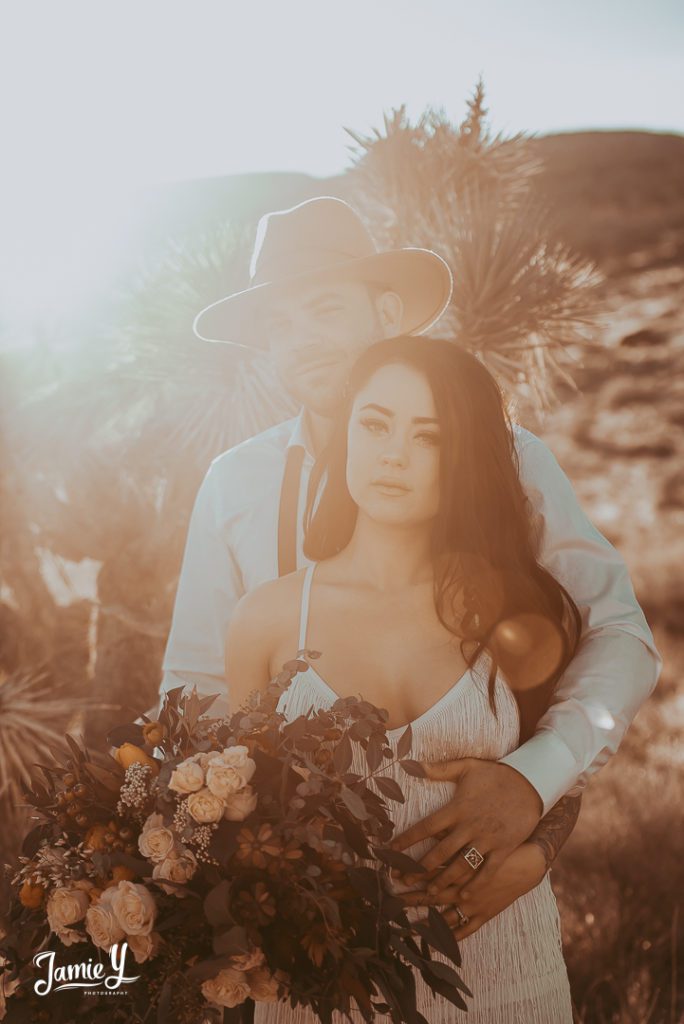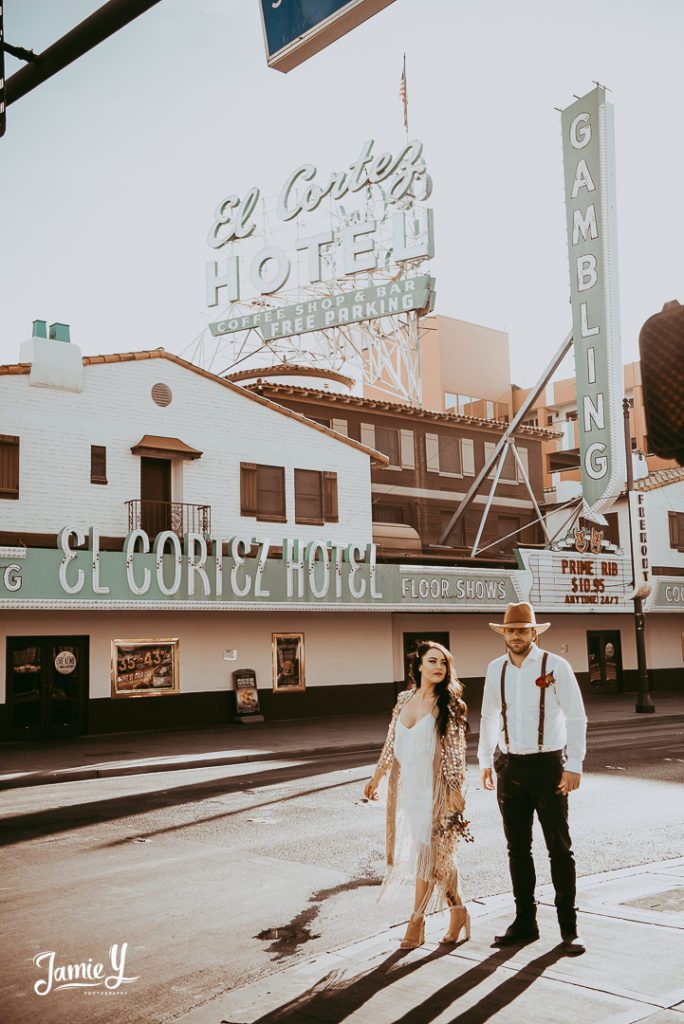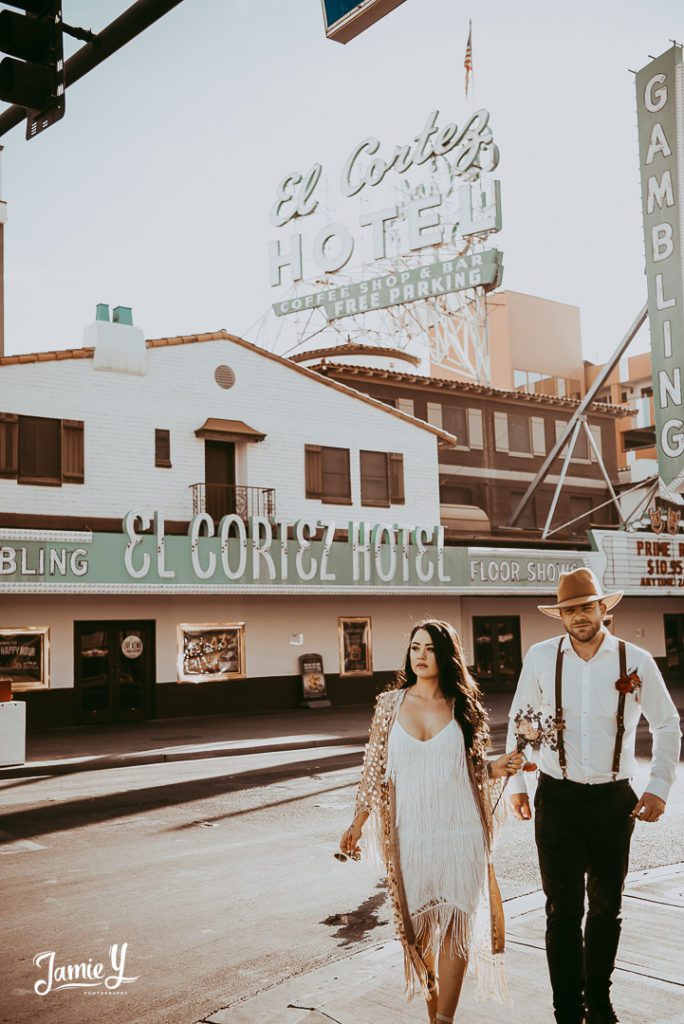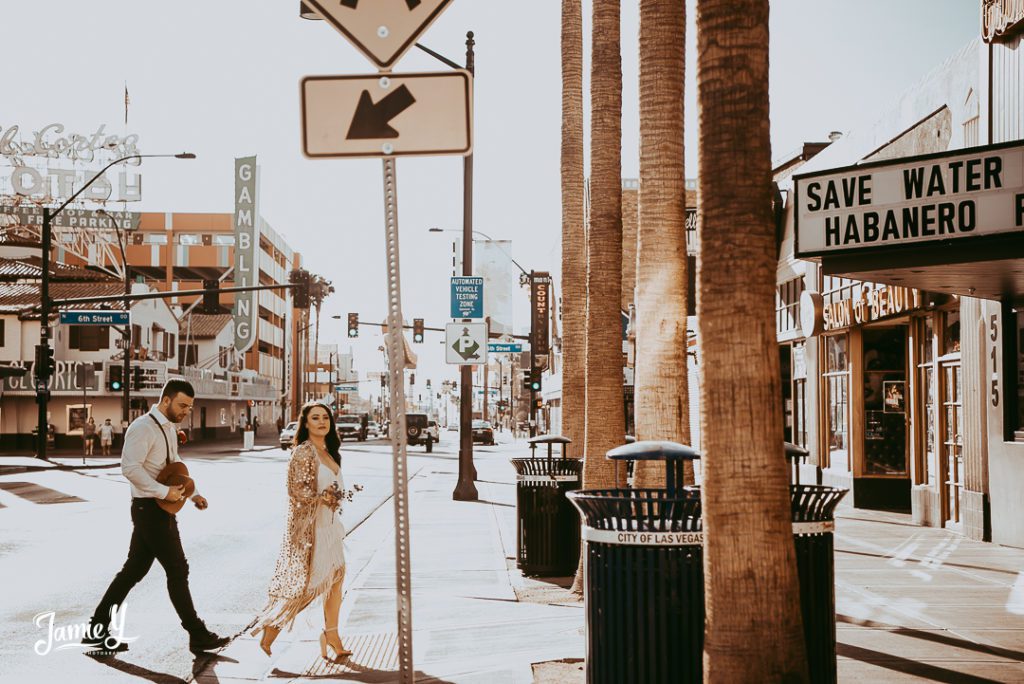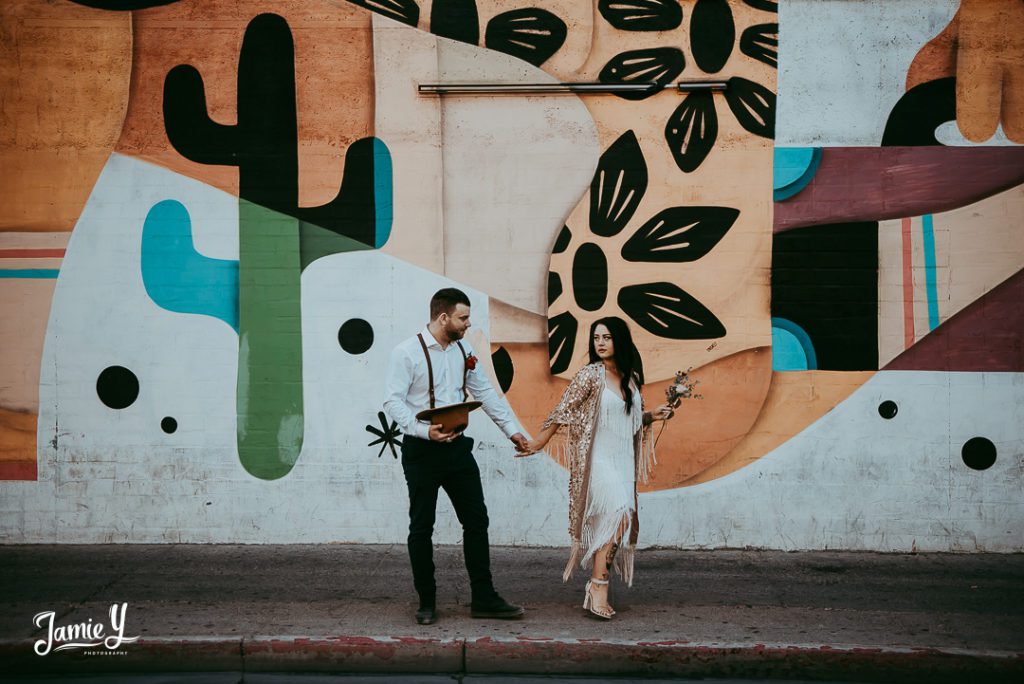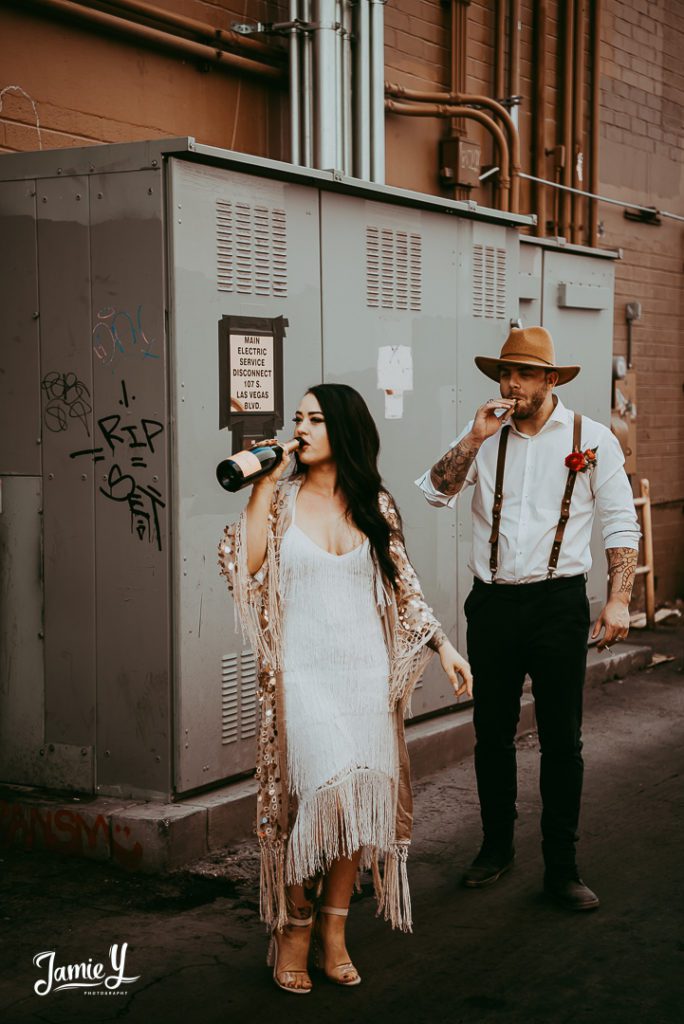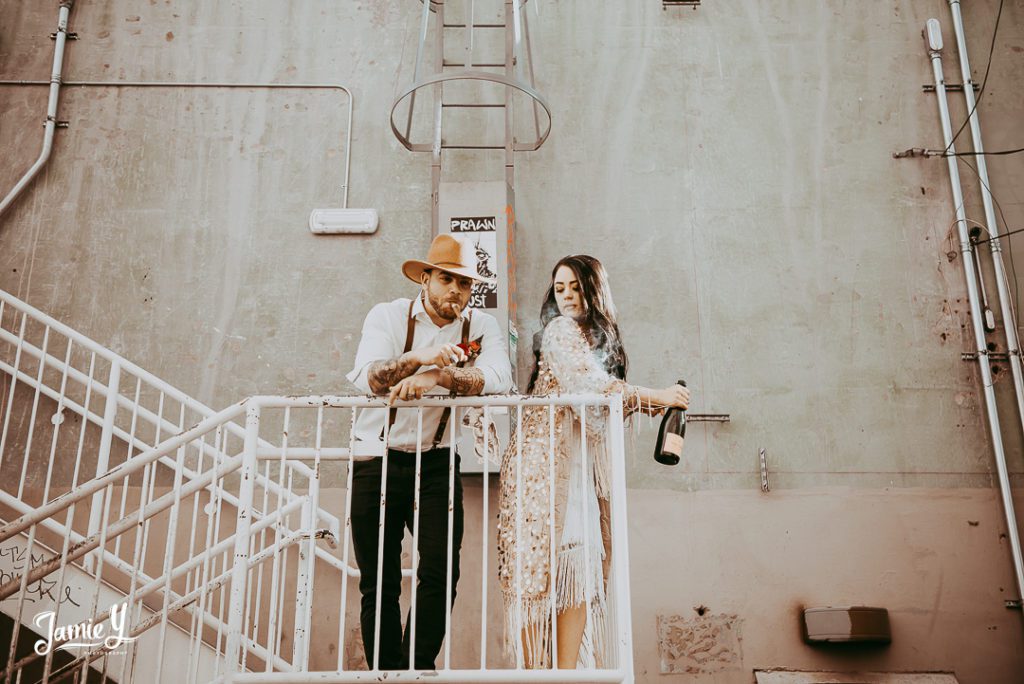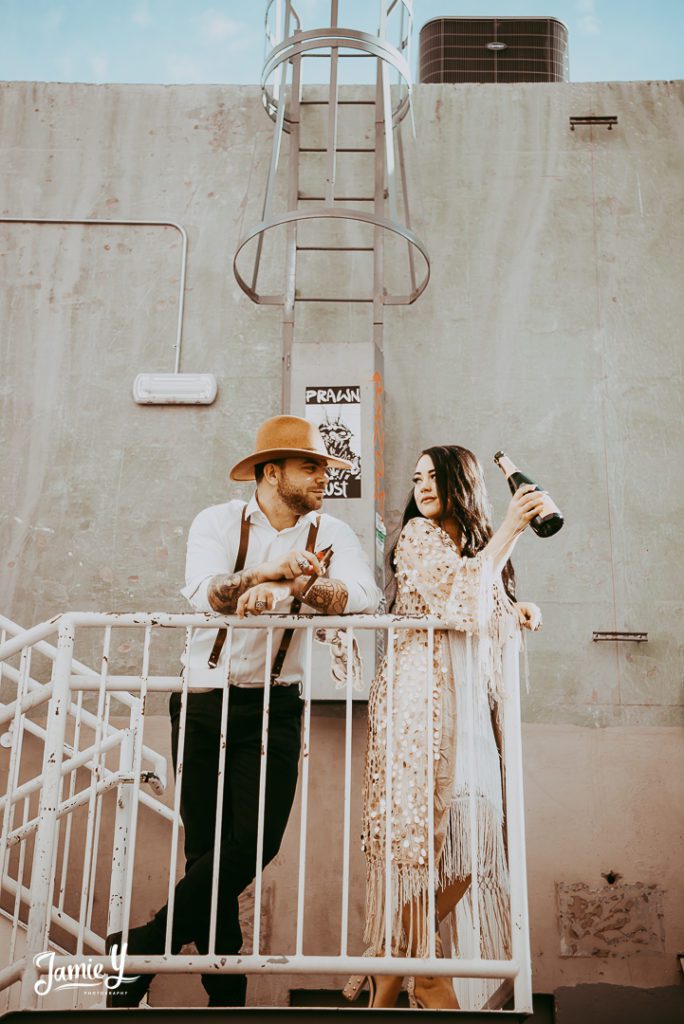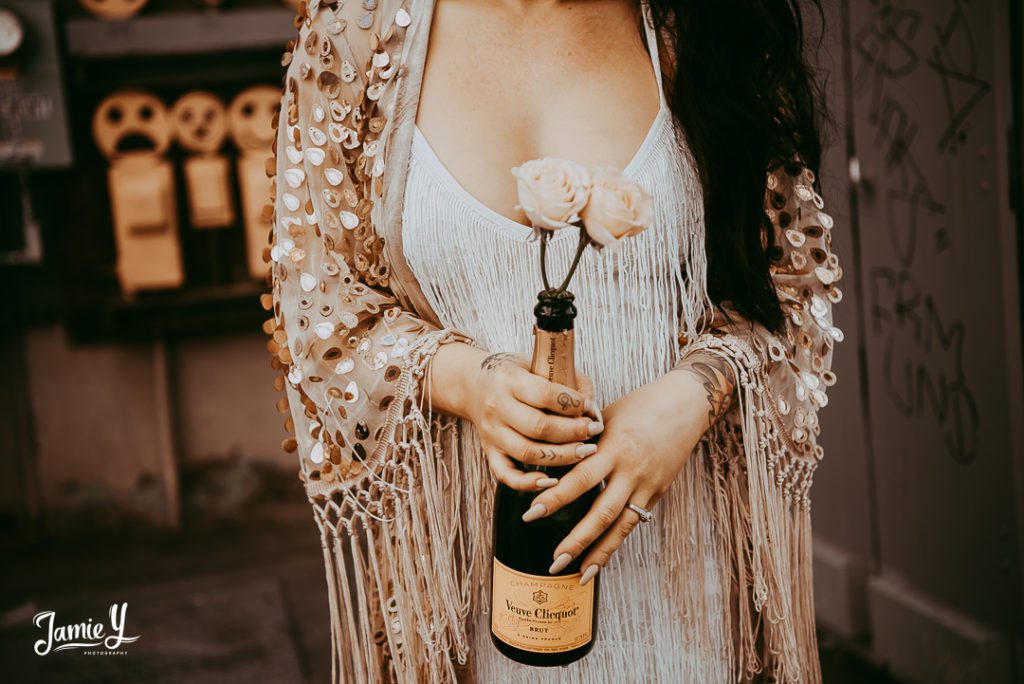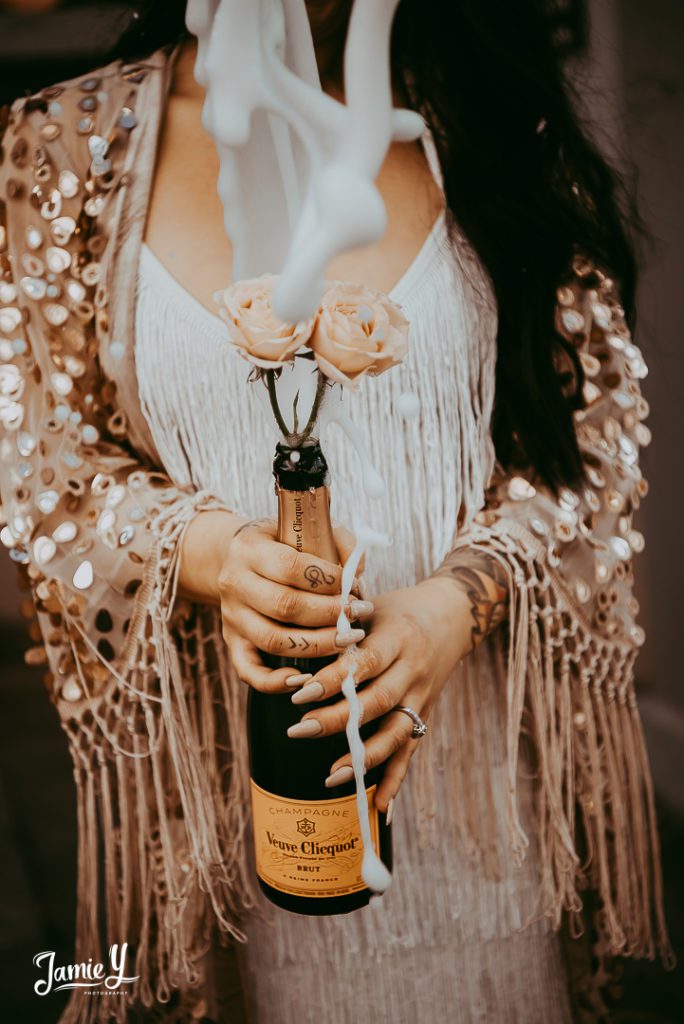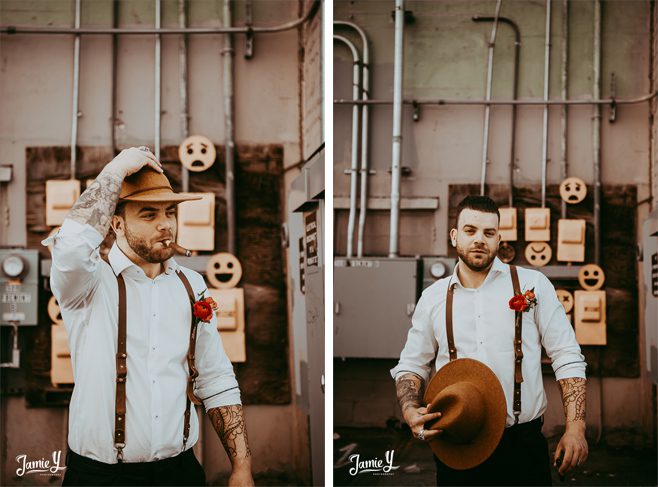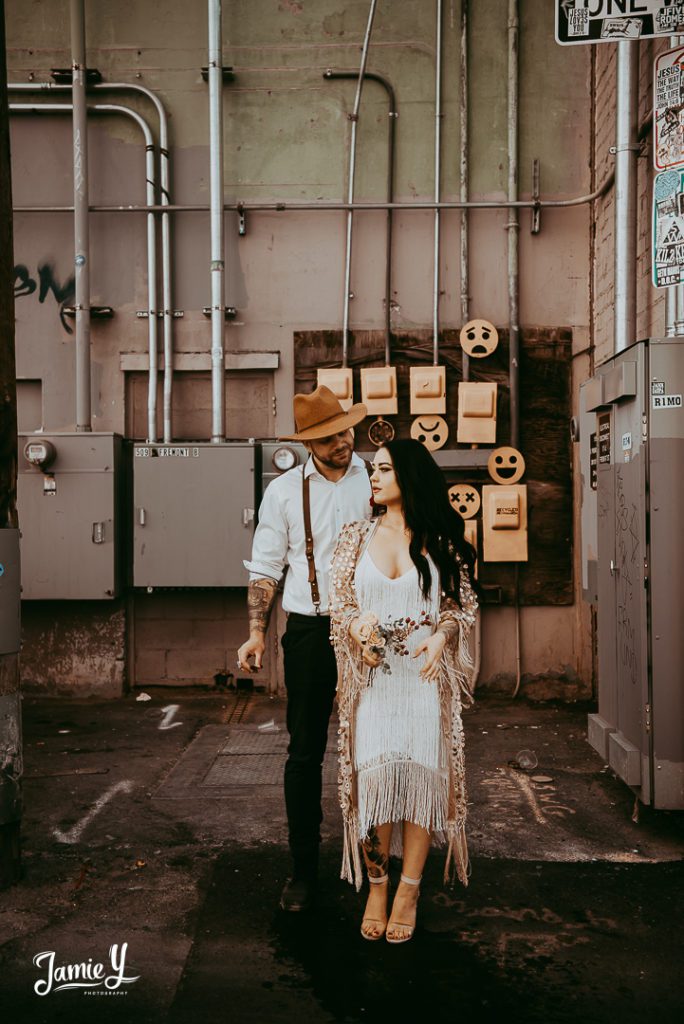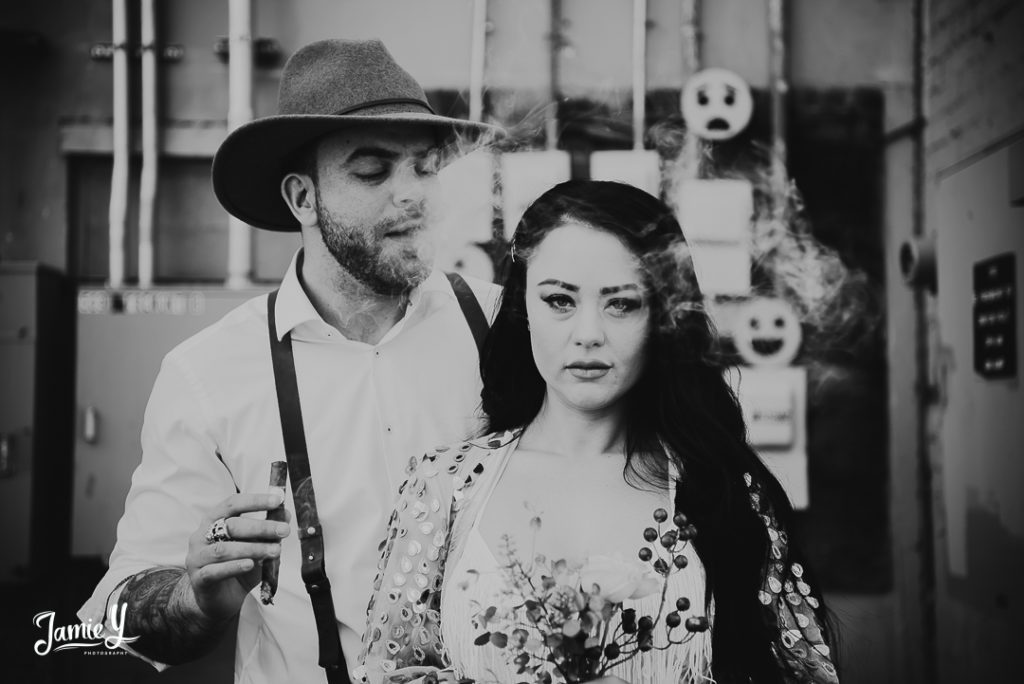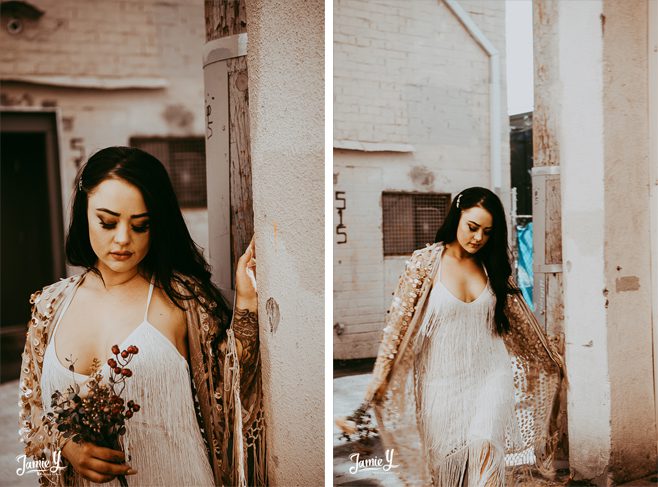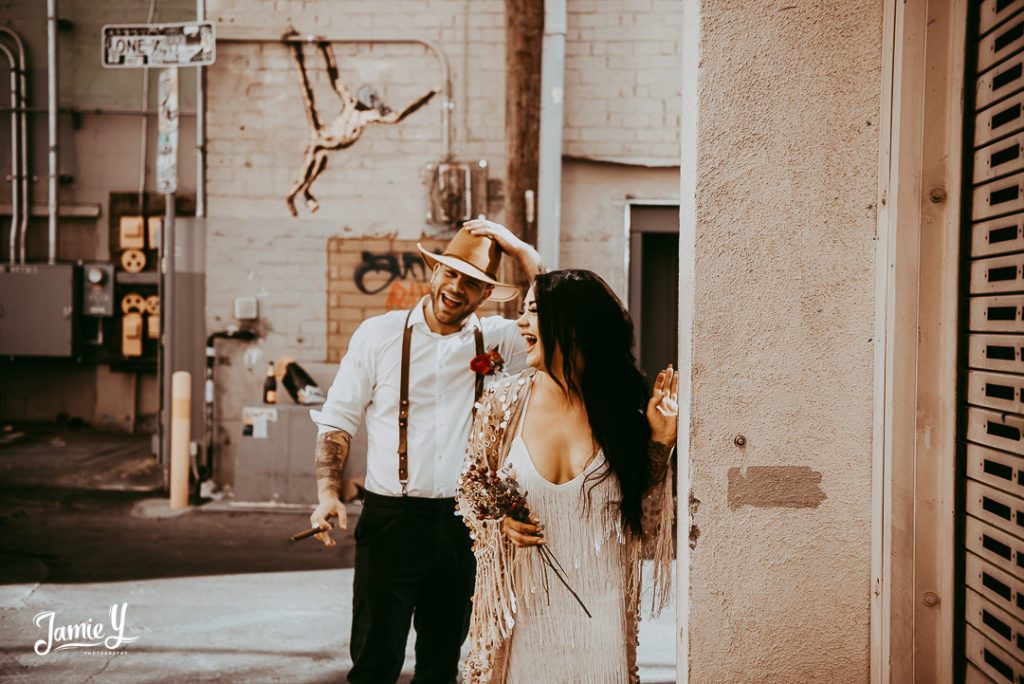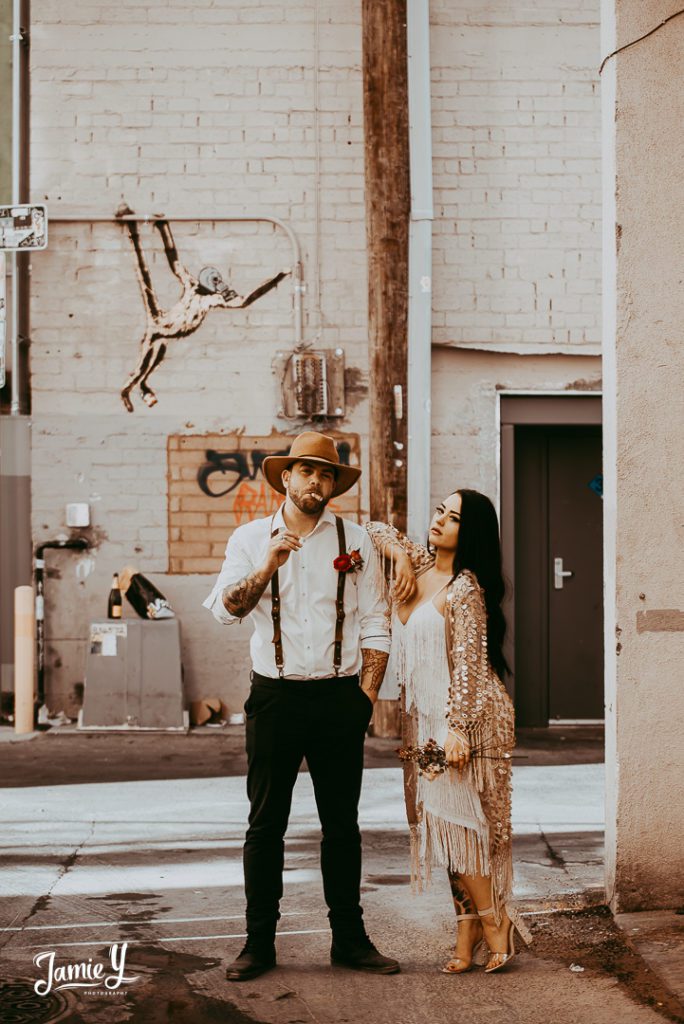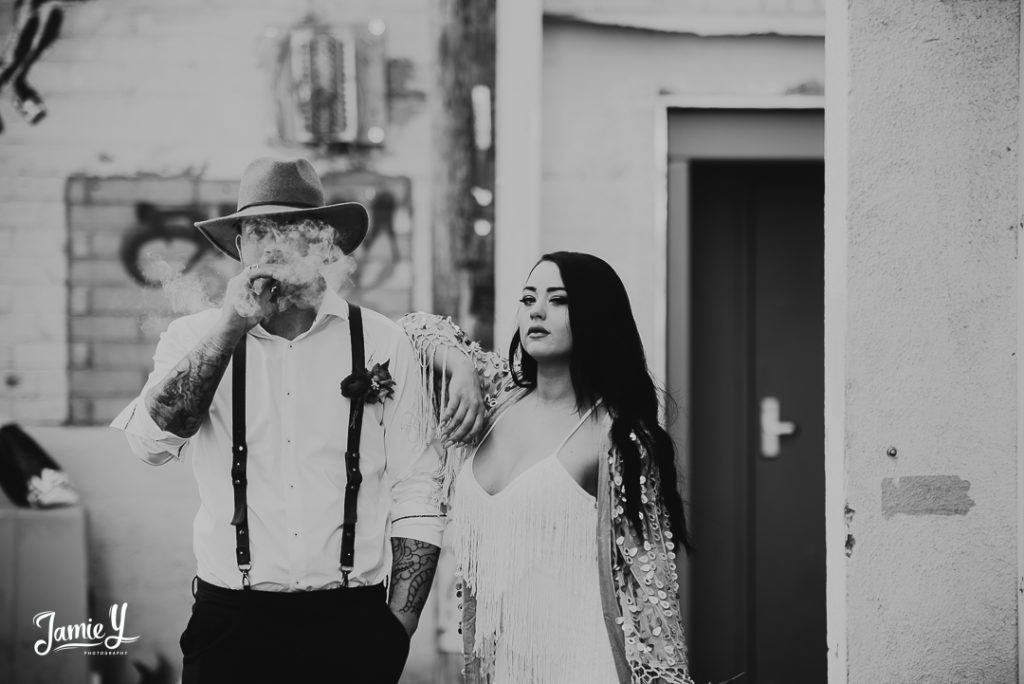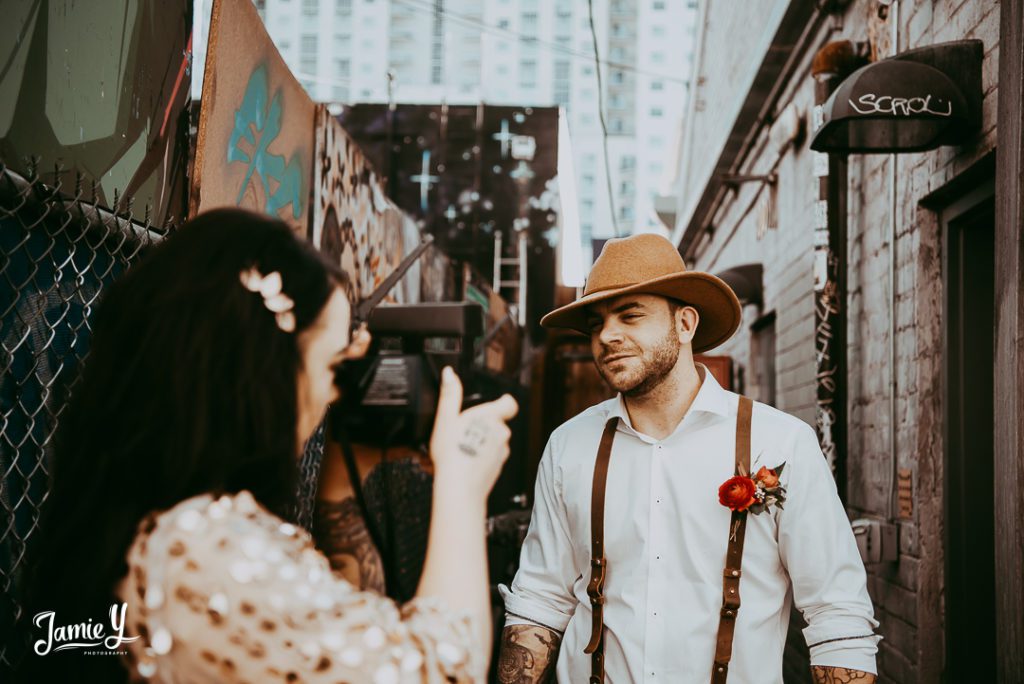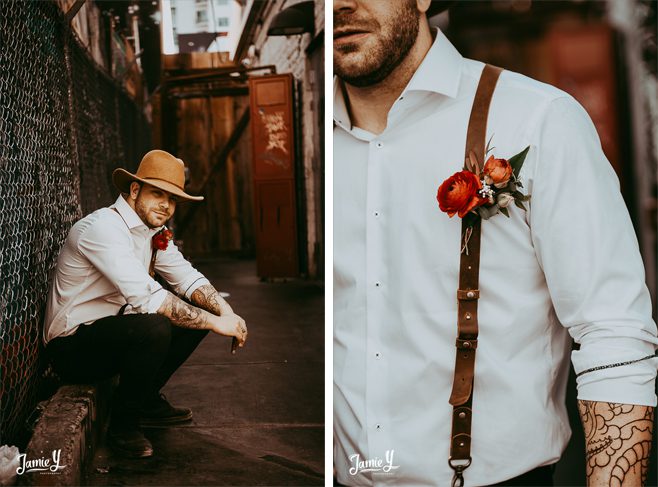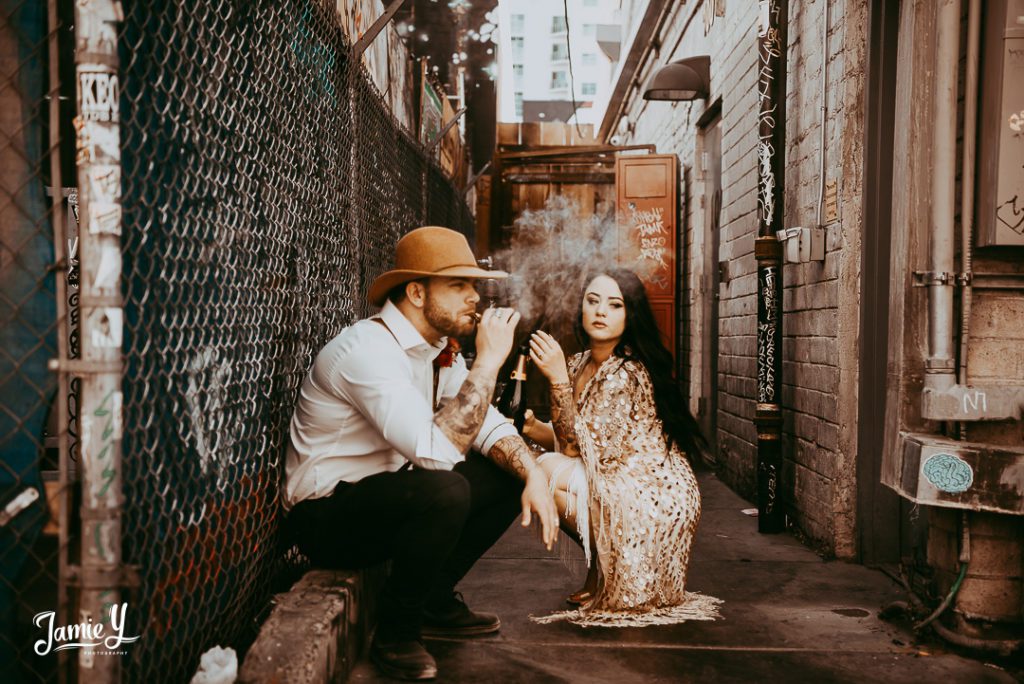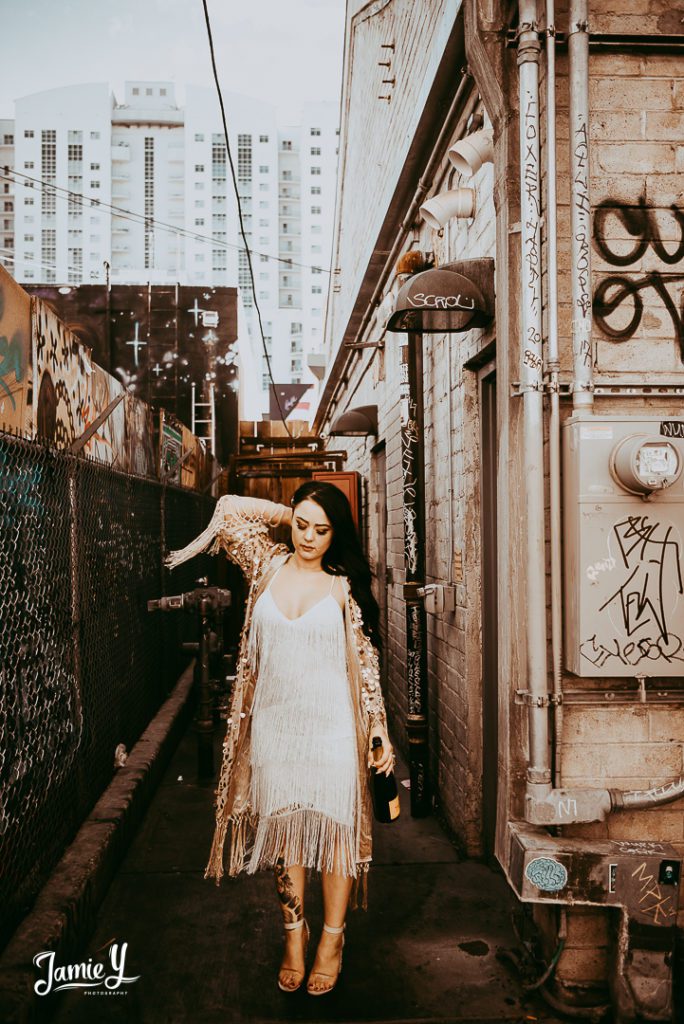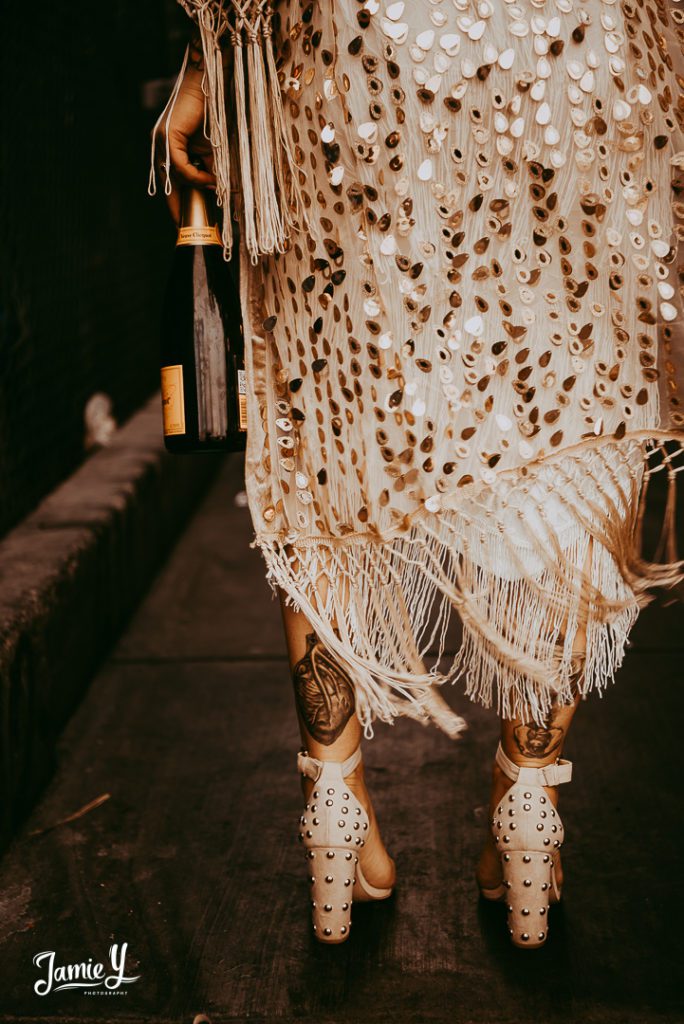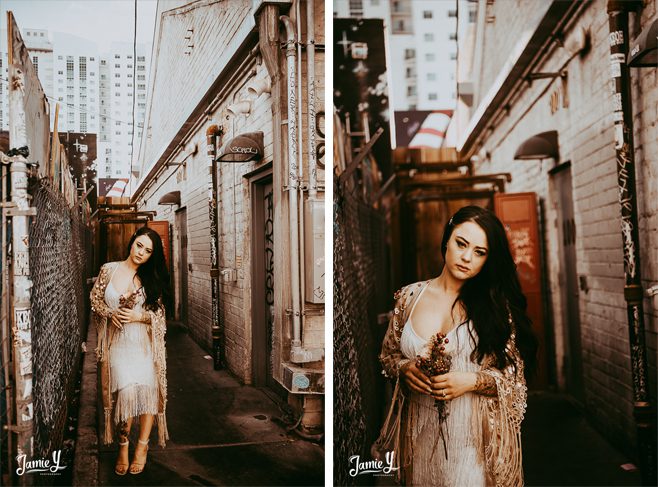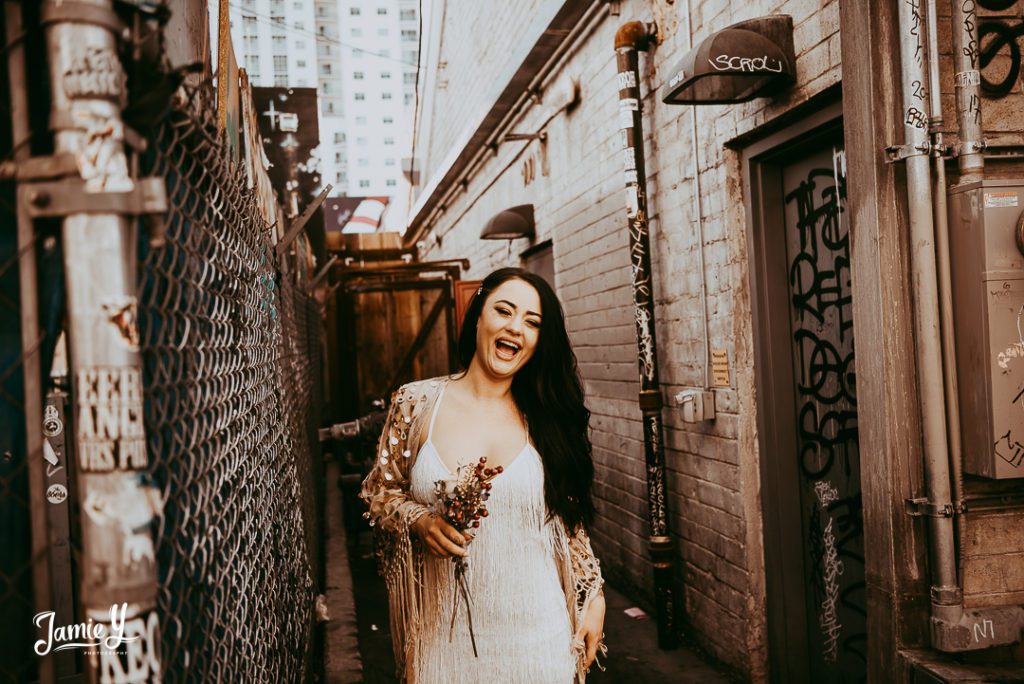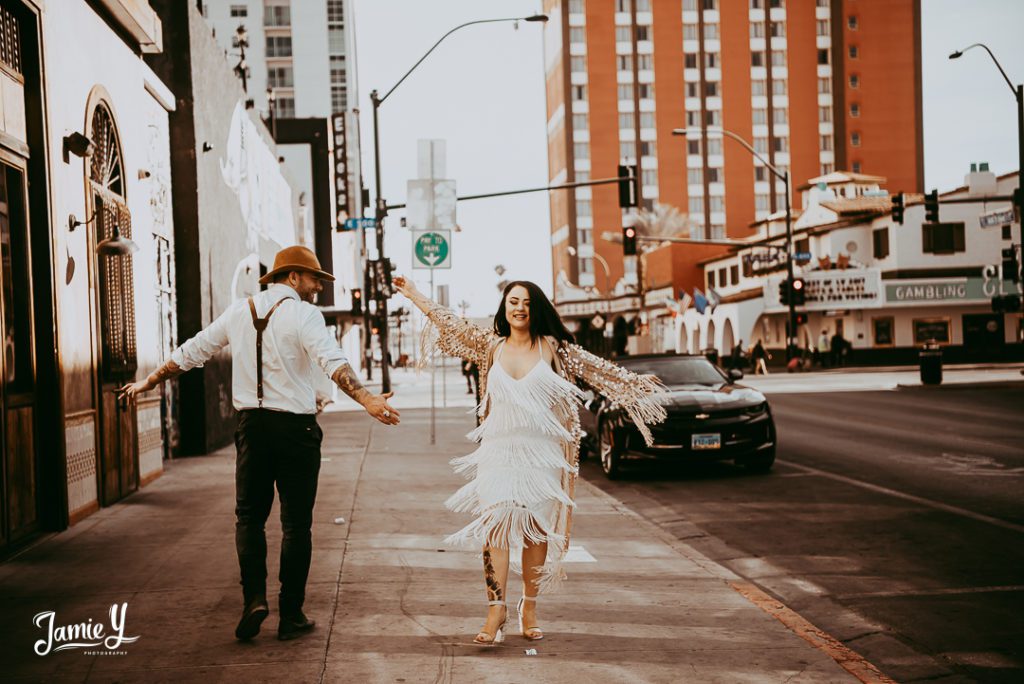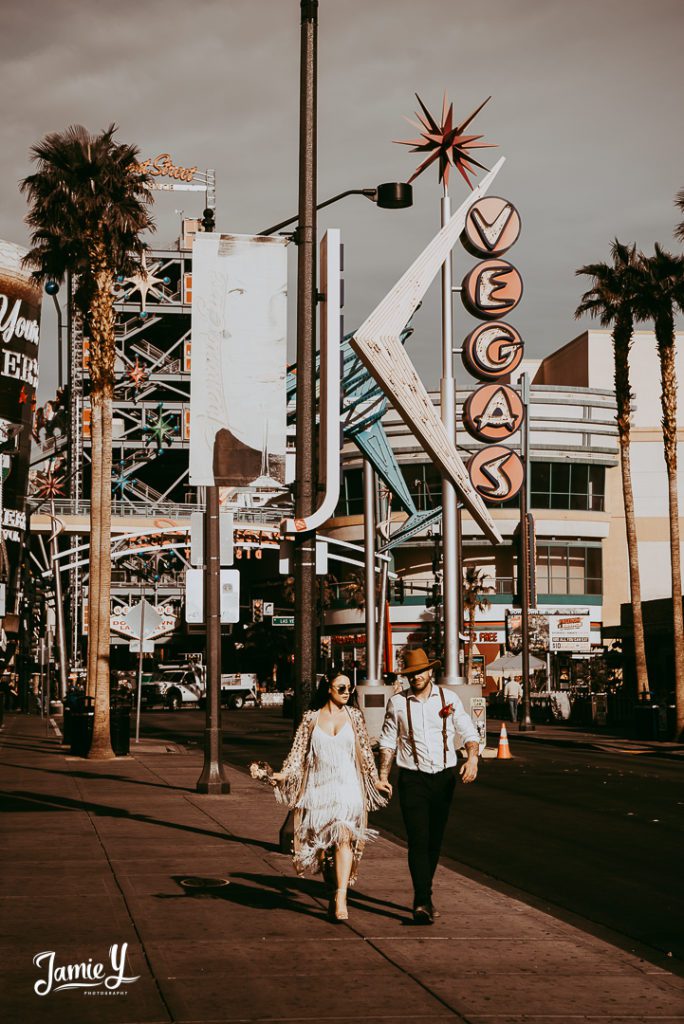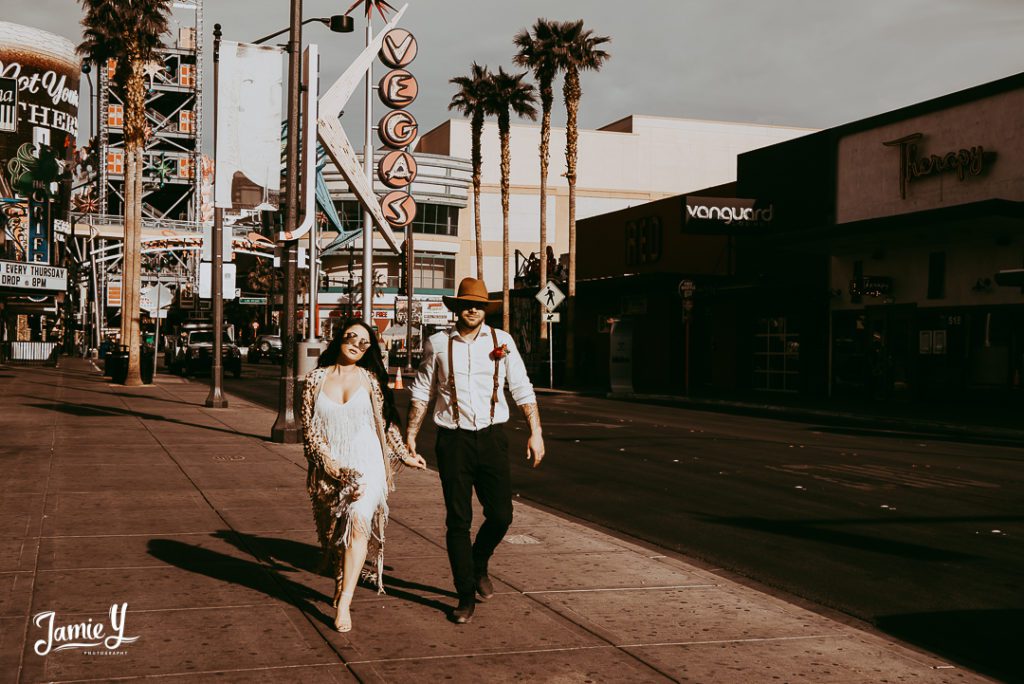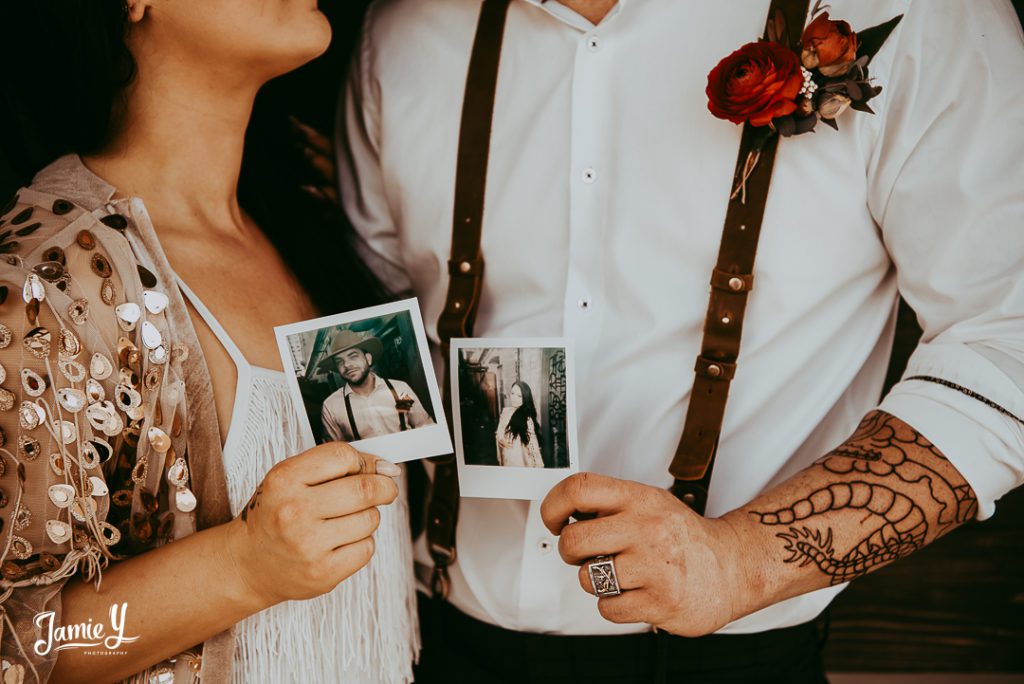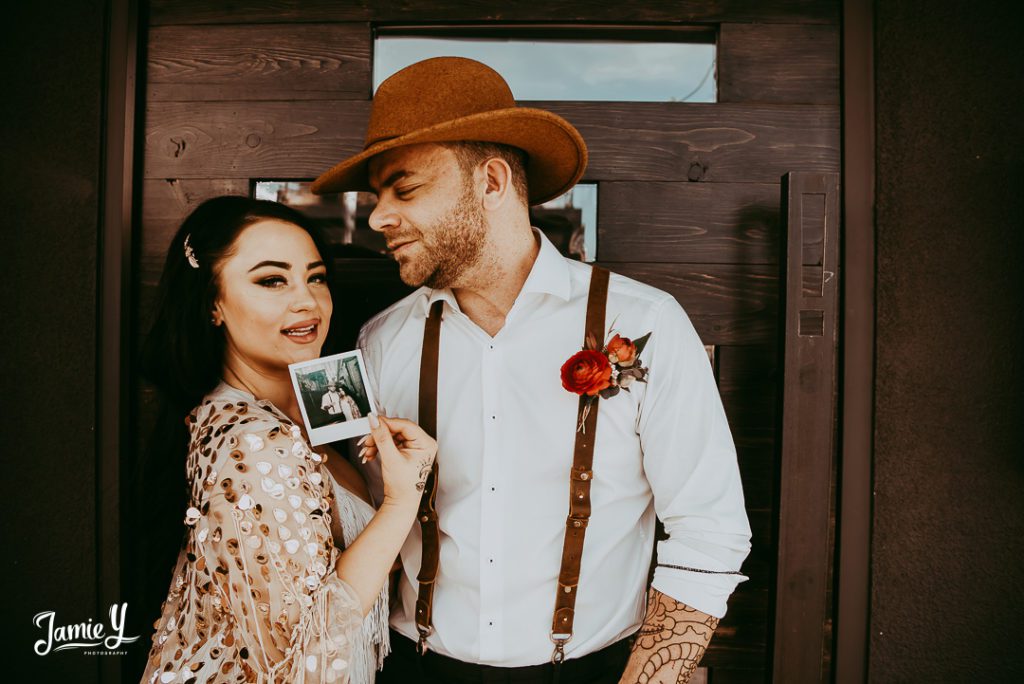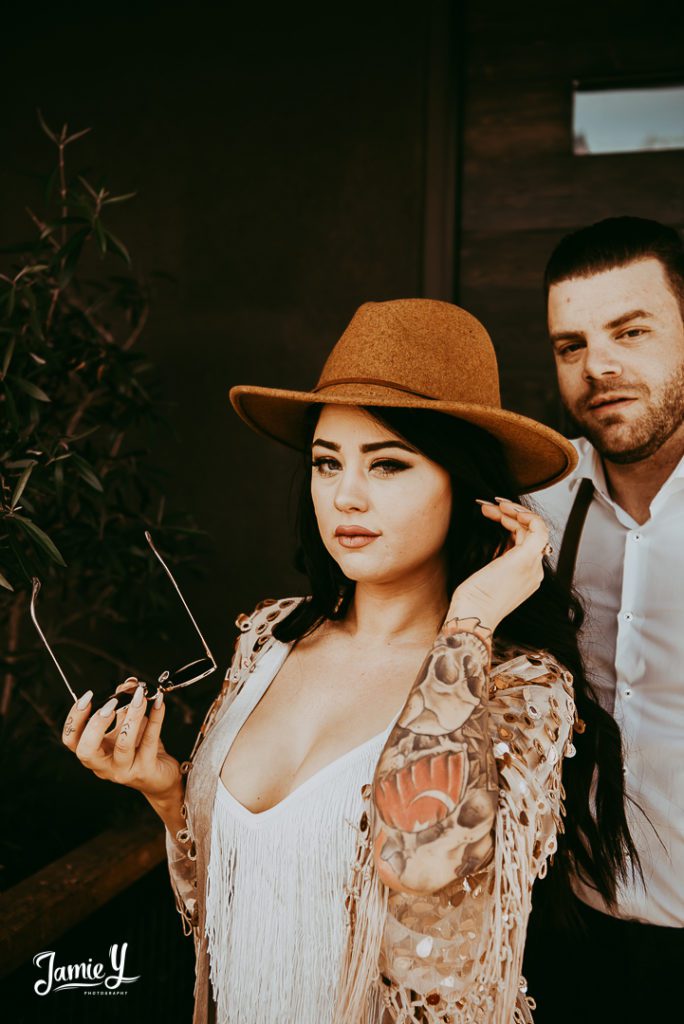 To see even more, watch the slideshow below.
Tamaras dress: ASOS
Flowers: I Do Wedding Flowers
XO-Jamie