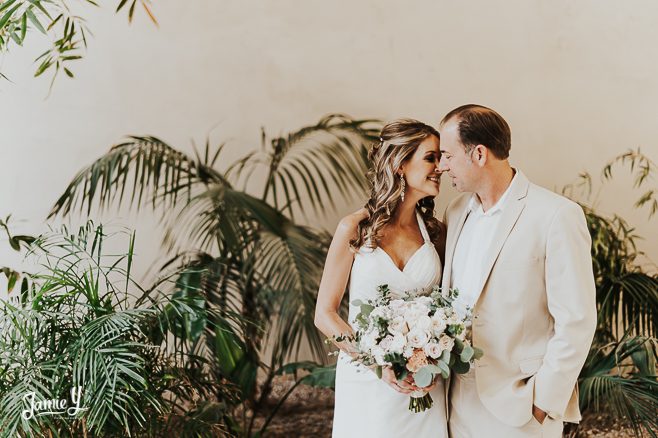 Today I am sharing this Mandalay Bay Micro Wedding of Heather & Shane. Their wedding had to be rescheduled due to COVID. Thankfully they were able to have it on the new date and had a great group of friends and family who were able to attend.
I met up with this beautiful family in their room at Mandalay Bay. Heather had just finished getting ready and the kids were in the process. Heather, Shane, and I headed downstairs to take some photos on the grounds of Mandalay Bay. It was pretty freakin hot outside. 110 degrees with some humidity, add in wearing masks, and it was pretty uncomfortable to be outside for very long. Thankfully we were able to break things up so it wasn't too much time outside at once.
Once the kids were ready to go, we headed to the Welcome To Las Vegas sign. Grabbed a quick photo, and then headed downtown. Took some quick photos there and then headed back to Mandalay Bay.
For their Micro Wedding, they had a total of about 20 people including them. Heather told all of the guests to wear muted colors and I am so glad that she did. The group shots look fantastic. The newlyweds made custom masks for all of their guests and then had a bride and groom mask for themselves. We took group and family photos and then I followed them out to their limo. They headed off to the chapel to say I do and then enjoy the rest of the night.
Heather I am so thankful to you and your amazing family and thank you for choosing me to be your photogapher.
xo-Jamie
Oh and to see even more, check out the slideshow below.
Mandalay Bay Micro Wedding