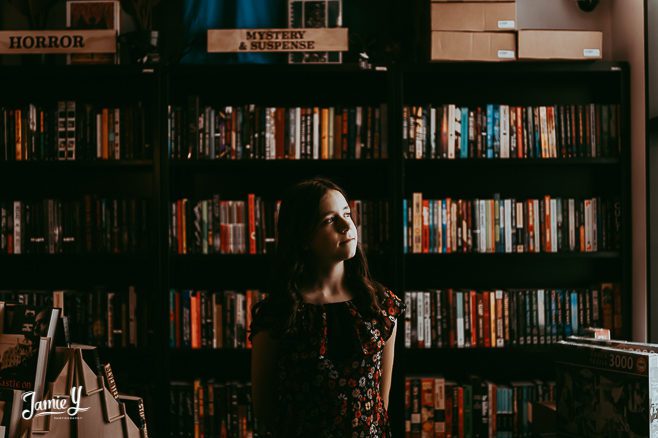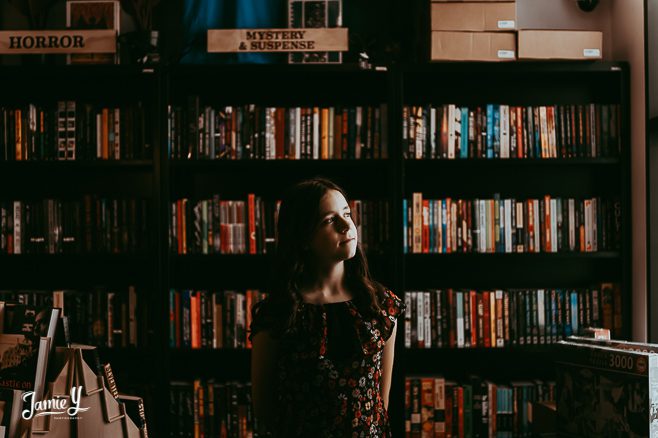 Finally getting around to editing and sharing Madilyn's Book Store Photo Shoot. We took these photos over a month ago for her 11th birthday. She actually turned 11 in April, but it is really hard during busy season to have time.
This year I chose the newly moved book store downtown called The Writer's Block. My daughter loves books. She is in fact reading a book in my office right now while I write this. When I saw that the Writers Block moved to a new location and looked to have a pretty amazing interior, I knew it was the perfect spot.
She checked out all the books, I let her get one. We both made plans to come back for more. I was a little nervous that I didn't ask for permission to take them. But hey, its my daughter and I am just taking pictures of her so I didn't ask.
It is crazy how much this girl has grown in the last year, year and a half. She is amost 5′ 3″ and just turned 11. It blows my mind. She is so smart and sweet and gorgeous and I love being her mom.
XO-Jamie