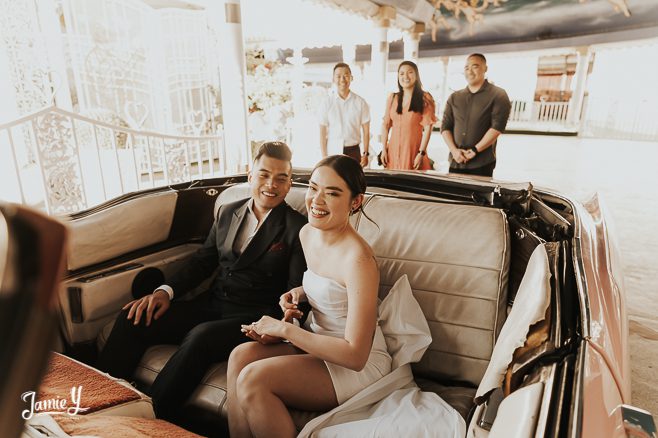 I am literally obsessed with this Luxury Las Vegas Elopement.  Nicolette had contacted me awhile back through Instagram regarding an elopement.  Planning a wedding during covid is filled with a lot of uncertainty and we weren't sure if and when it was going to happen.  I am so glad that it happened.  These two were picture perfect and so much fun to photograph.
Their Story:
"Ralph and I met in the summer of 98 in Manila, Philippines.
I grew up in a small province in Leyte and he grew up in California. We saw each other sporadically for three years until my family migrated to New Jersey… 7ish years later ralph got a job offer in Chicago and decided to reach out to me via Facebook…
It's been 24 years in the making and 10 wonderful crazy years together and we are finally getting married.
We planned a beach island wedding in Siargao where we can surf ride around a scooter the next day, but due to the pandemic we had to put our plans on hold. One night as I was doing my research… figuring out how to apply for a marriage license I told Ralph how cool would it be if we eloped in Vegas. Ralph being traditional, I thought he would shut it down immediately, but to my surprise.. he was open… he wanted to see "pics" of what it looks like.. and actually loved the idea of doing a secret elopement.
We wanted to do something for ourselves… something fun, intimate, meaningful, out of the box (for us at least since no one would ever expect us to elope in Vegas). We just want to be married and might as well celebrate and have fun with it even with this darn pandemic!"
The Day:
To start, I met up with the couple in their suite at The Cosmopolitan as Nicolette was finishing up getting her hair and makeup done.  We hid Ralph away while she got her dress on and set up a first look out on the patio.  After some shots in red solo cups, we all headed out to the chapel.
Nicolette & Ralph got married in the pink Cadillac in the Tunnel of Love at the Little White Chapel.  After the beautiful intimate ceremony, we all headed down to Freemont to take some photos in front of the various art murals.  Next up, was the North Gallery at the Neon Museum.  Finally, we ended at Downtown Tattoo where the bride got a tattoo of "Mrs Tan" in yellow because of the song yellow by Coldplay.
Everything was just perfection.
To see even more from this amazing day, check out the slideshow below.
Vendors:
Dress: Nookie
Shoes: Jimmy Choo
Getting Ready Room: The Cosmopolitan
Chapel: Little White Chapel
Tattoo Shop: Downtown Tattoo
Luxury Las Vegas Elopement