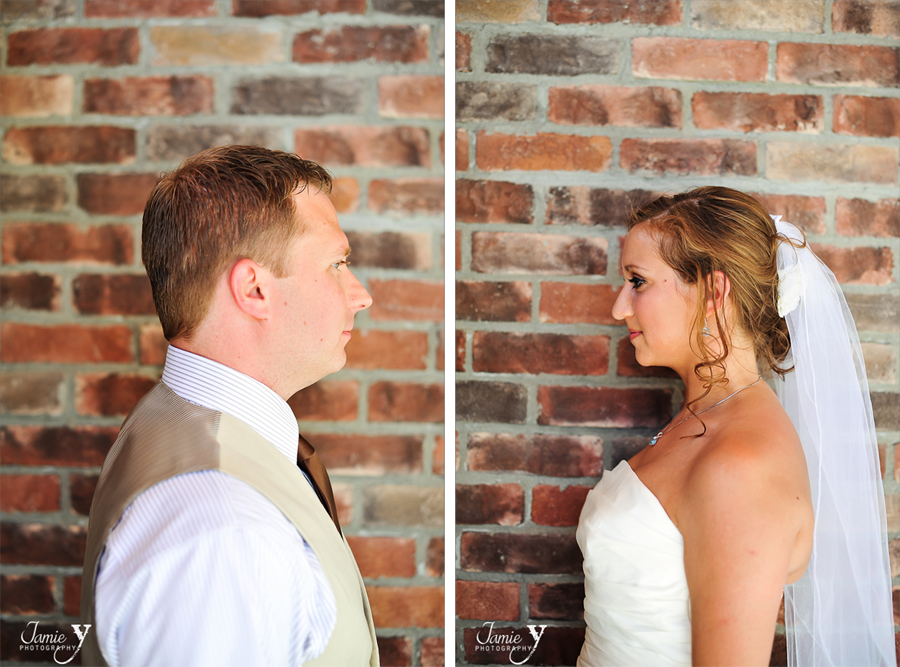 Jackie & Kyle came to Las Vegas from Ohio for their destination wedding.  The day started with the bride and groom getting ready at their rooms at The Treasure Island.  Once they were ready, everyone headed down to the Guardian Angel Cathedral which is a beautiful Catholic church just off of the strip.  The ceremony was beautiful.  We had some time before their reception started at the amazing Eiffel Tower restaurant so we took the bridal party and headed downtown to the Arts District for some fun non-traditional settings for their portraits.
The girls were all able to pick out their own dresses in shades of pink and they looked beautiful together.  The grooms men all had tan tuxedos with pink ties.  The color combinations were perfect and went well with the warm summer weather.  Jackie bought all of her bridesmaids necklaces which they wore as well as their hand made bouquets.  Jackie's bouquet was made by her mother out of various pins and brooches.  It was exquisite.
The lunch reception at Eiffel Tower restaurant had a gorgeous view of the strip and the fountains at the Bellagio.
Jackie & Kyle it was so much fun to spend your special day with you and capture some amazing memories that you will cherish forever.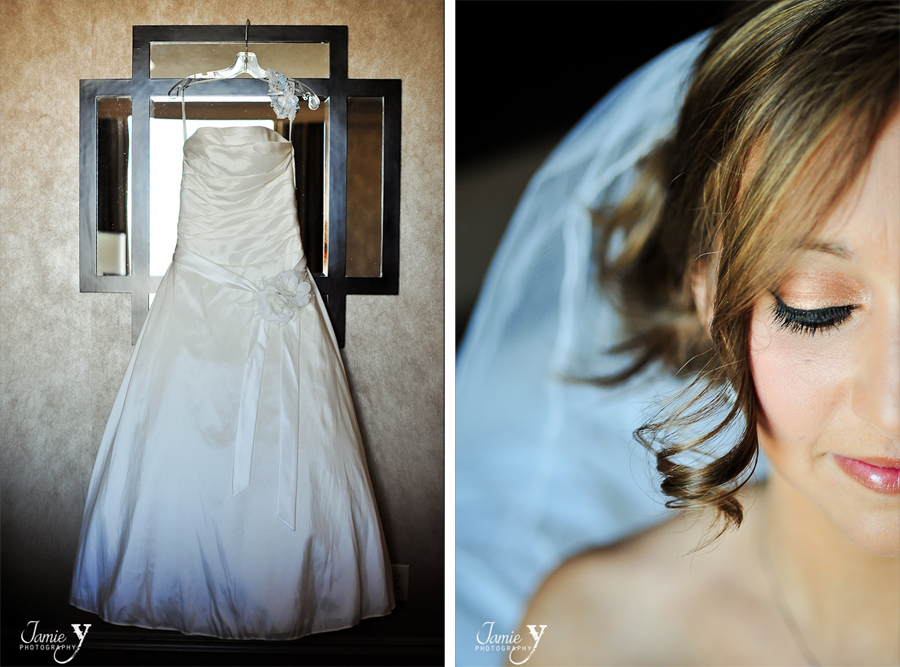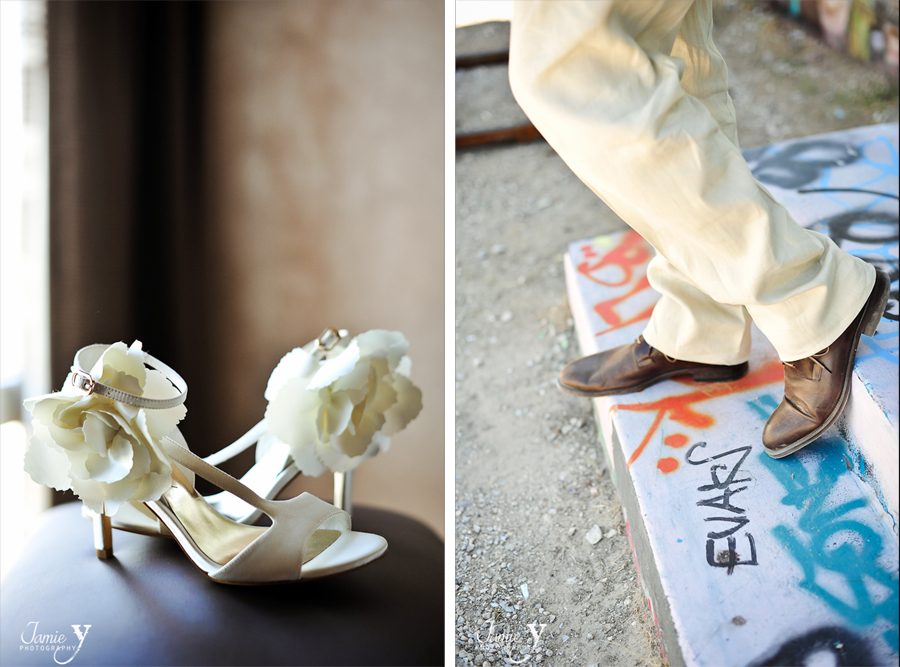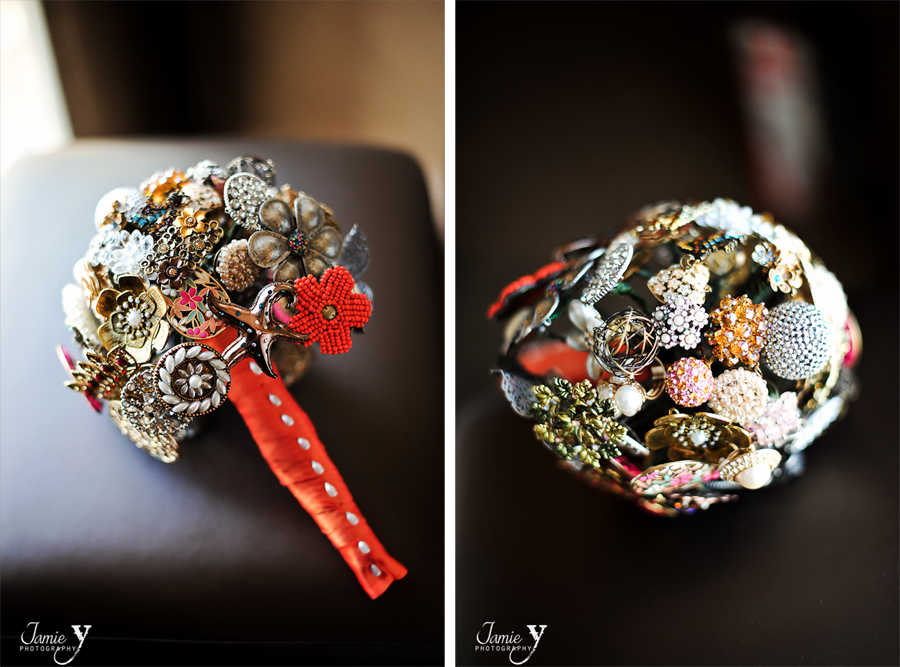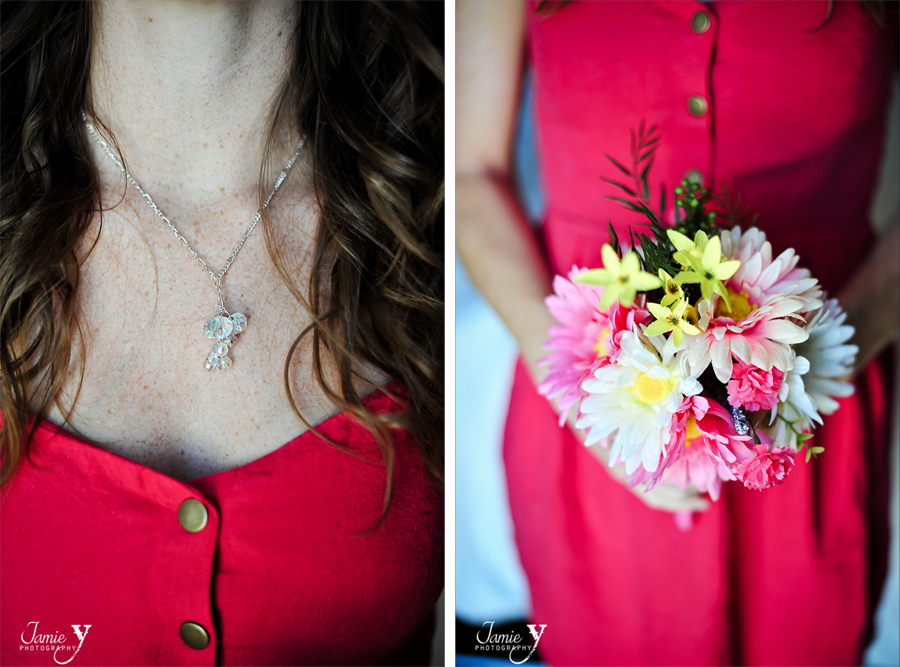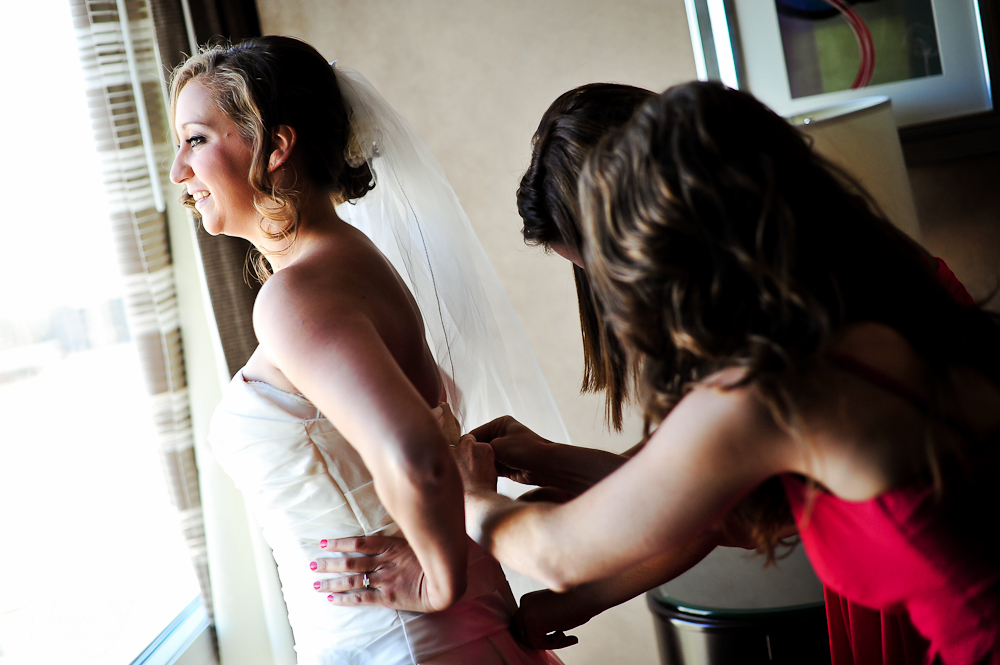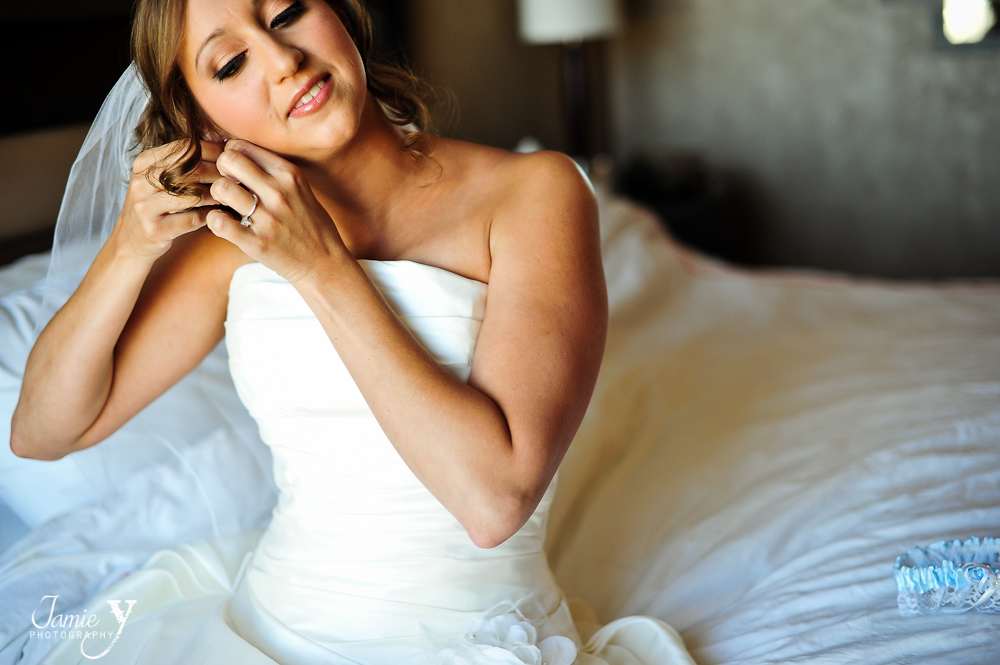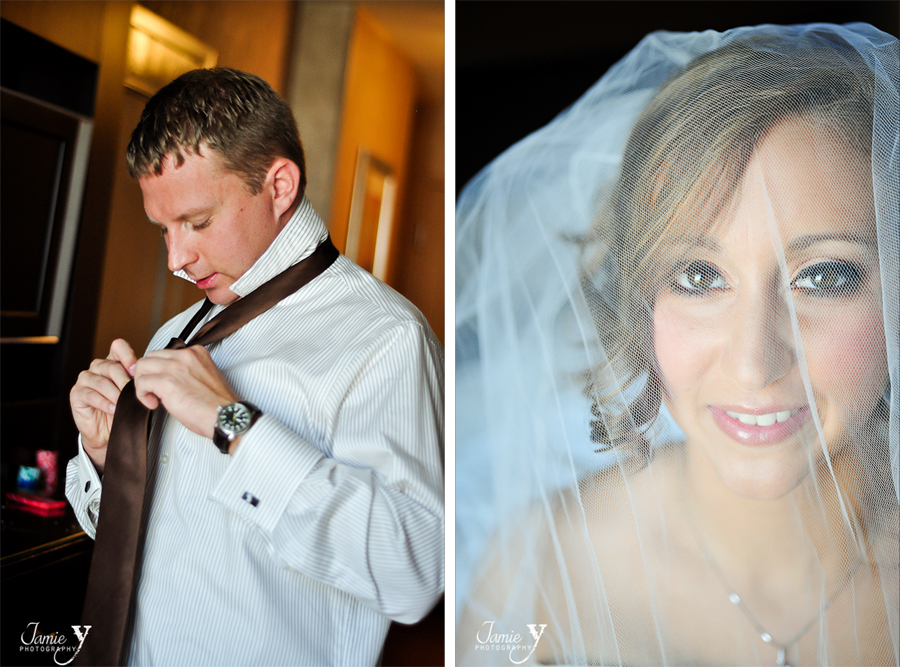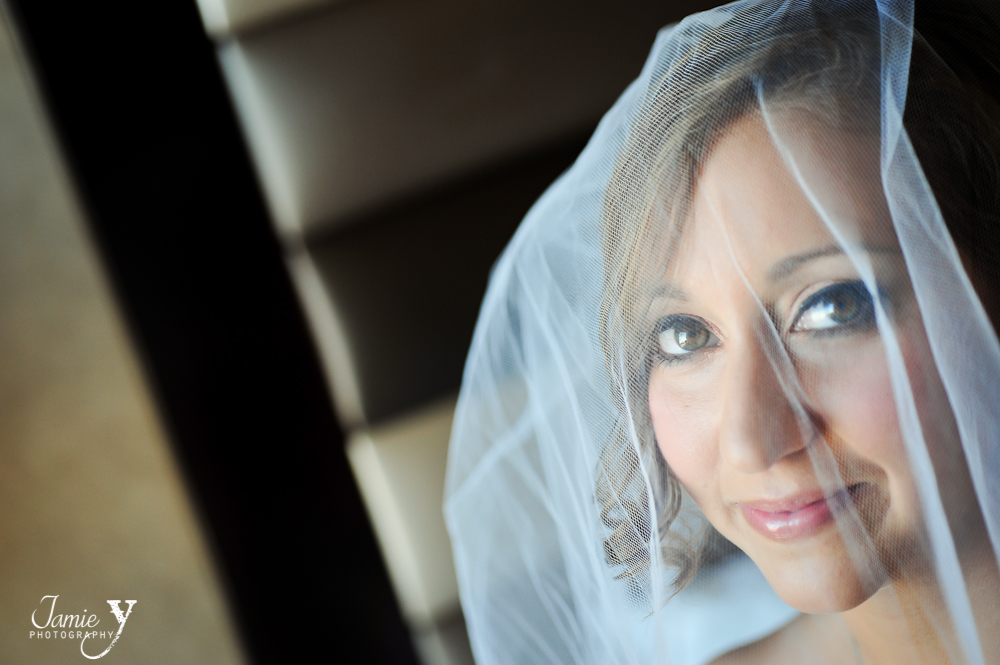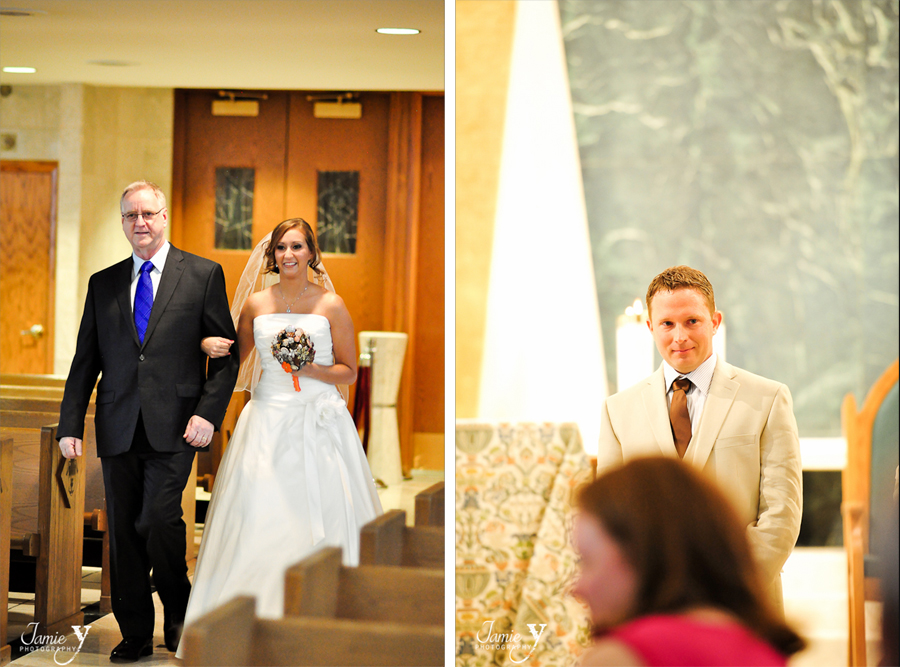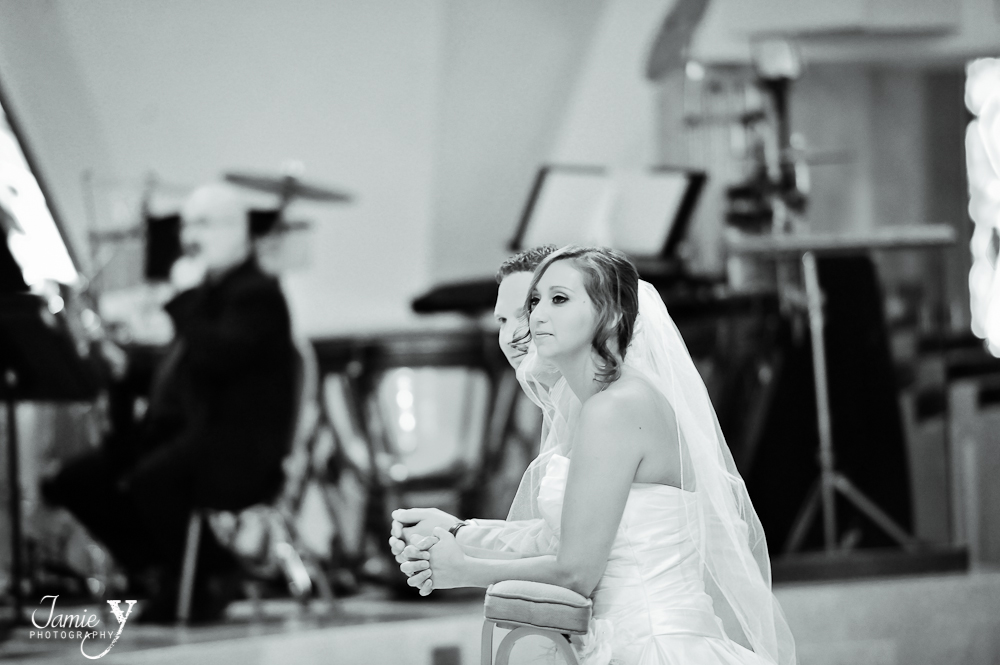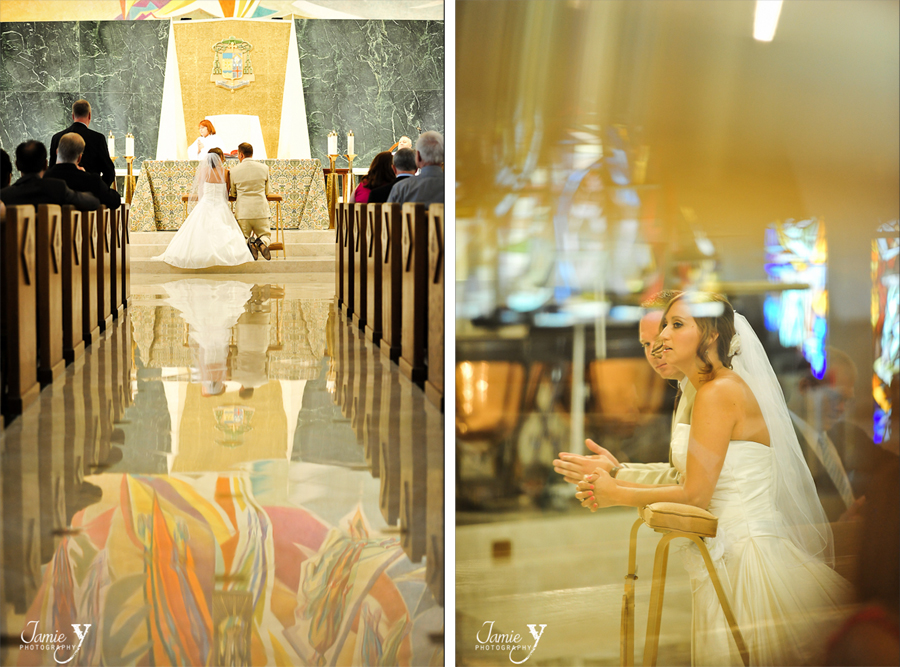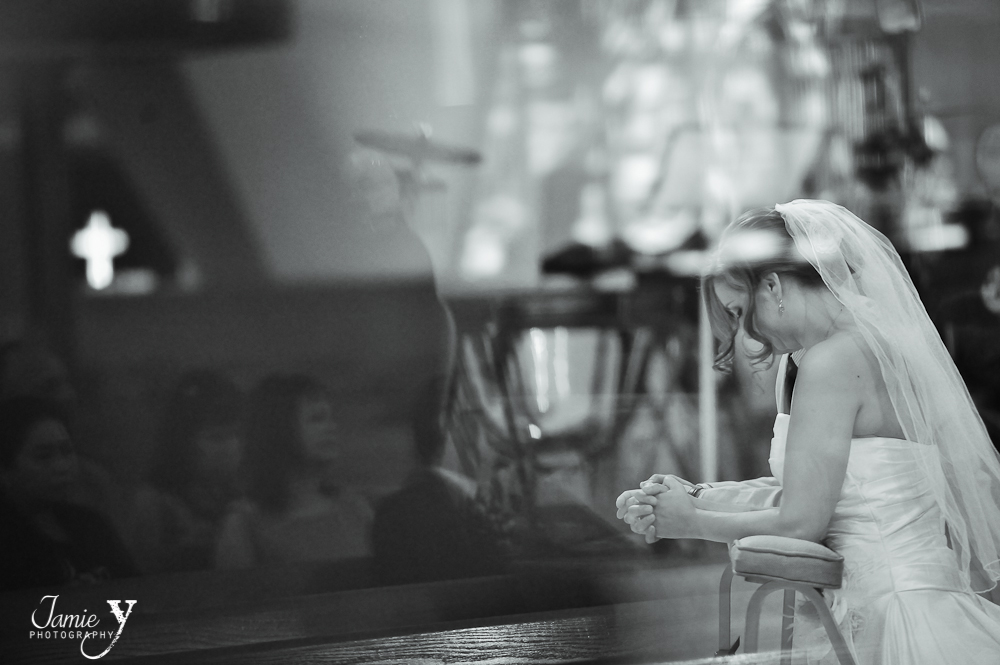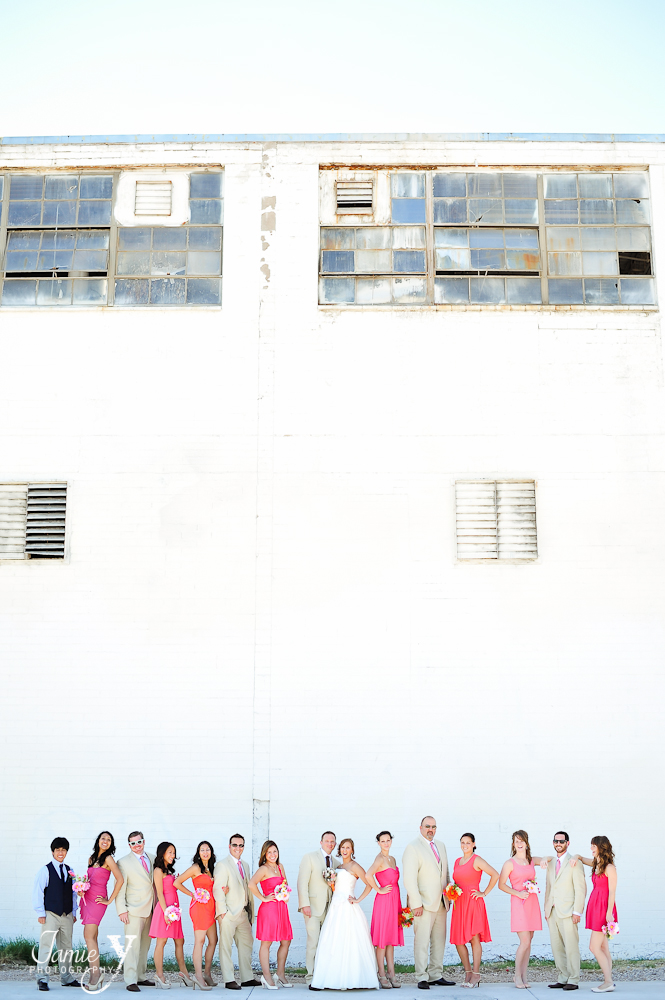 Such a fun bridal party!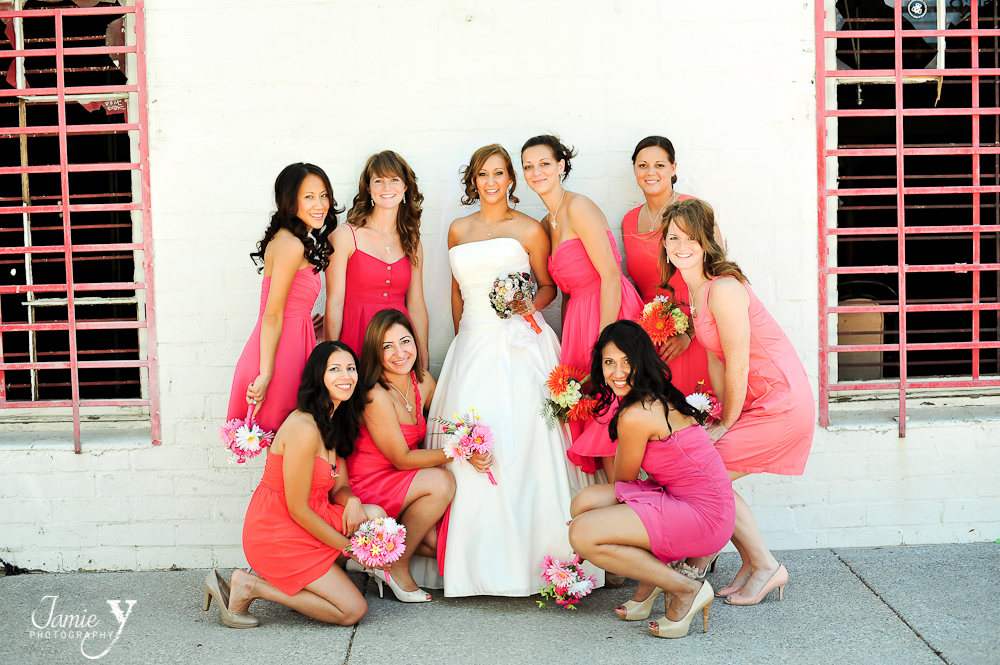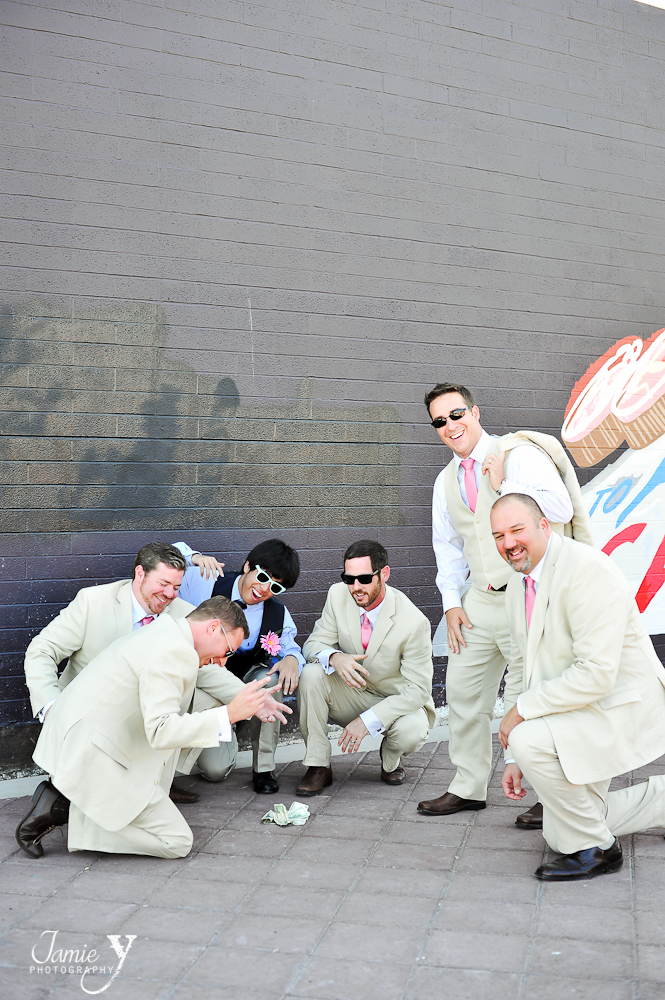 Yes, the bridal party had a few games of craps, I mean who could resist when you are in the urban parts of downtown Vegas.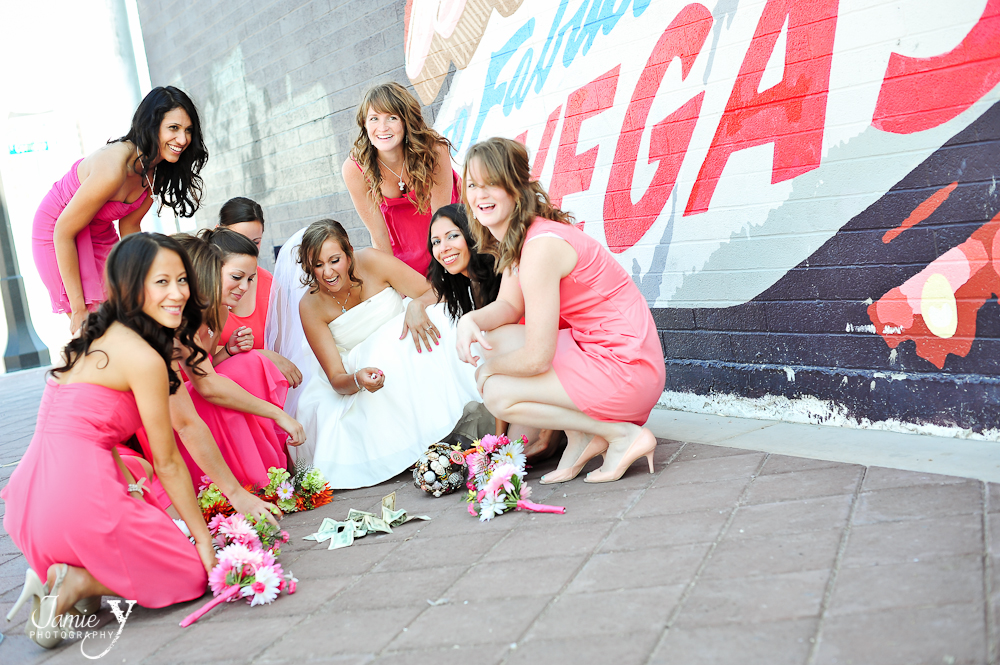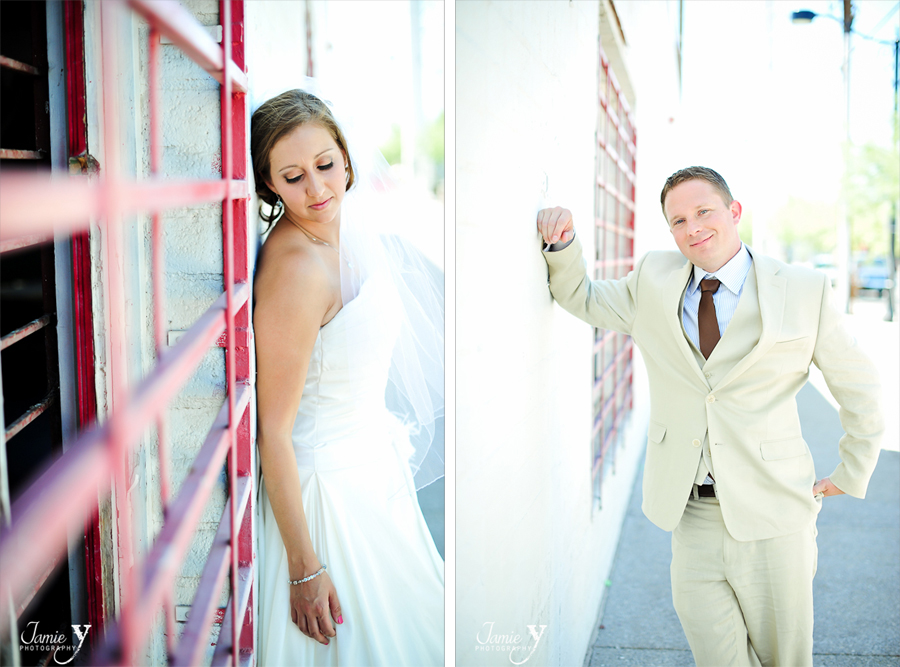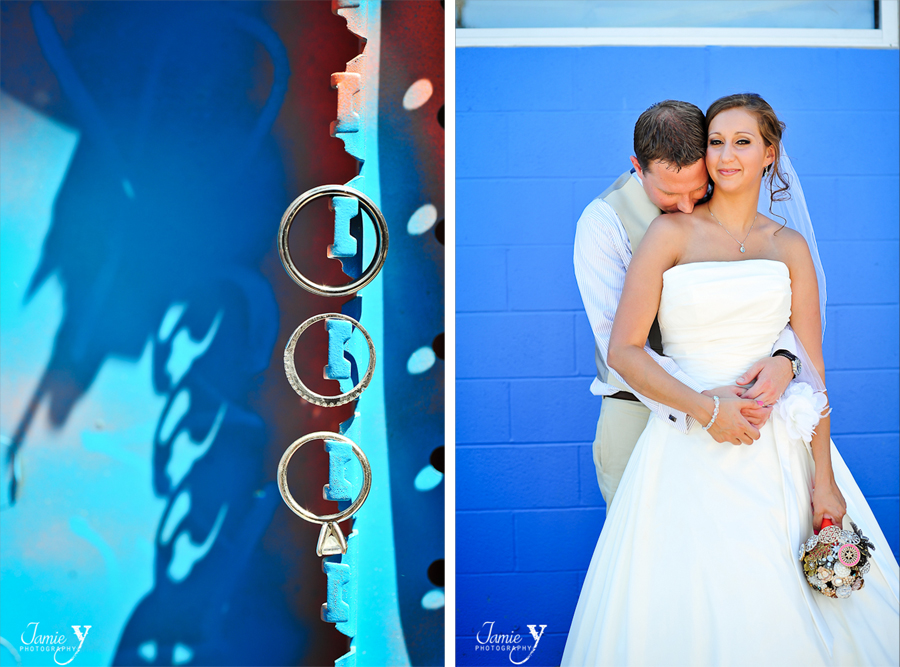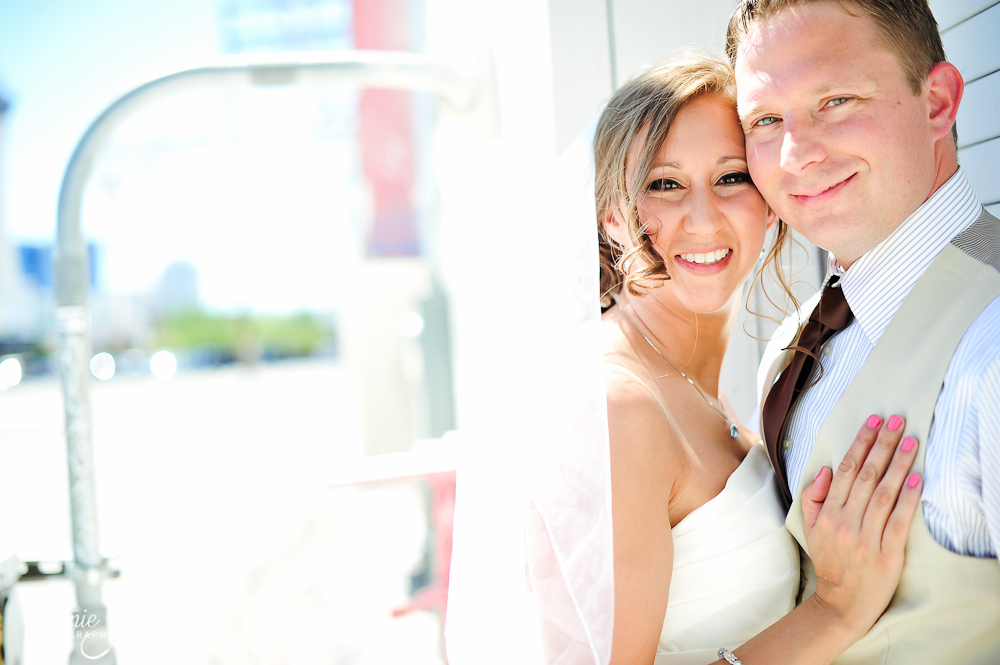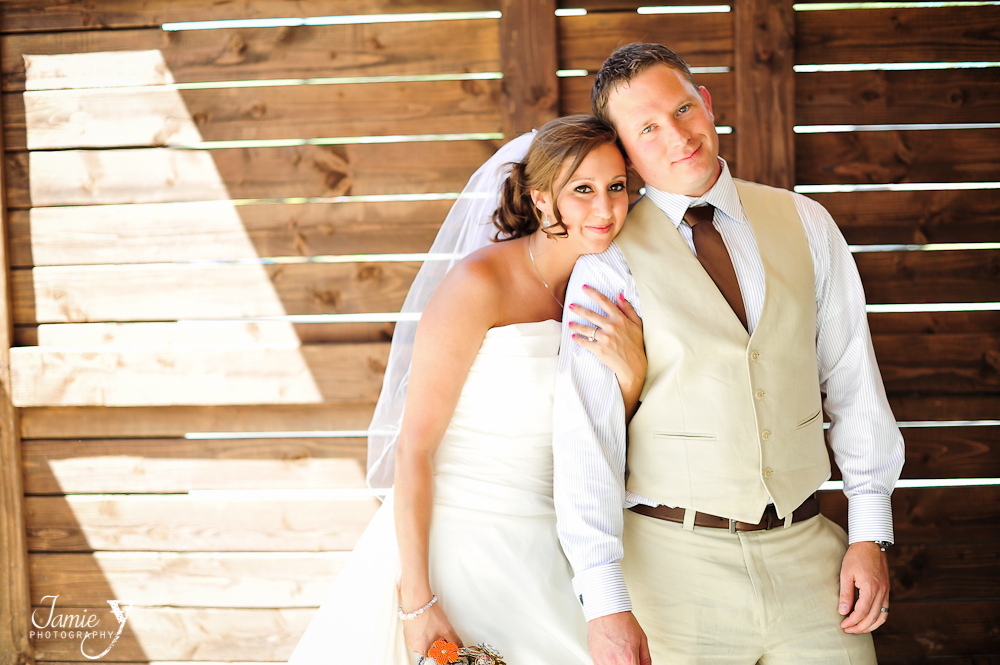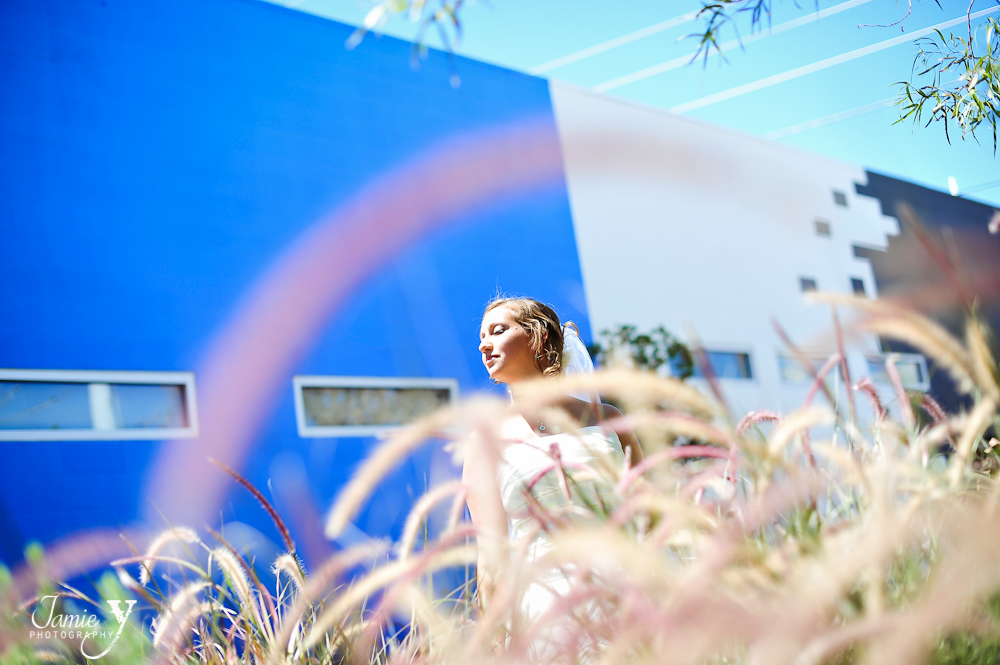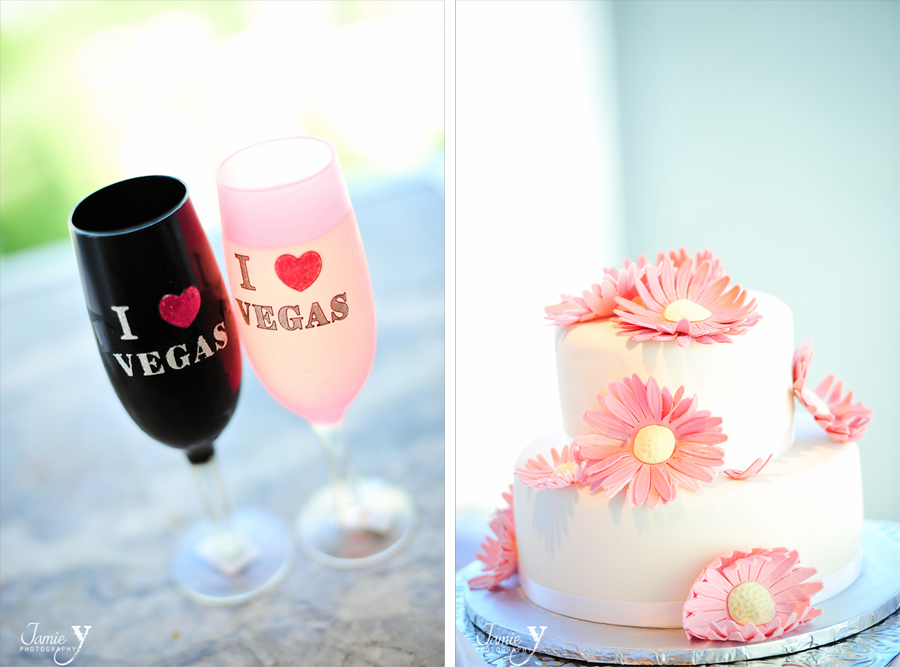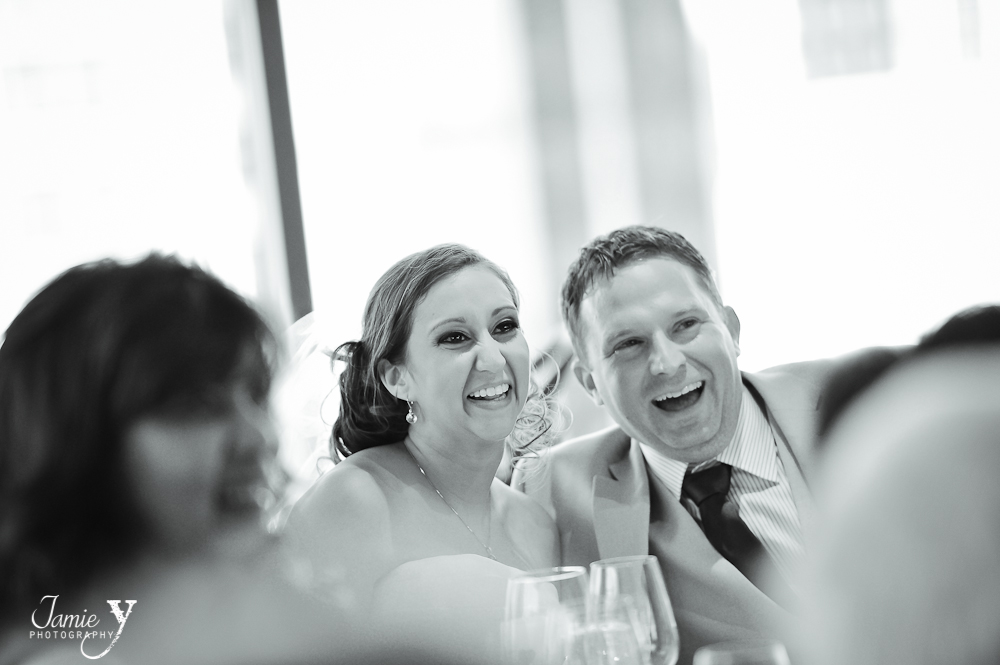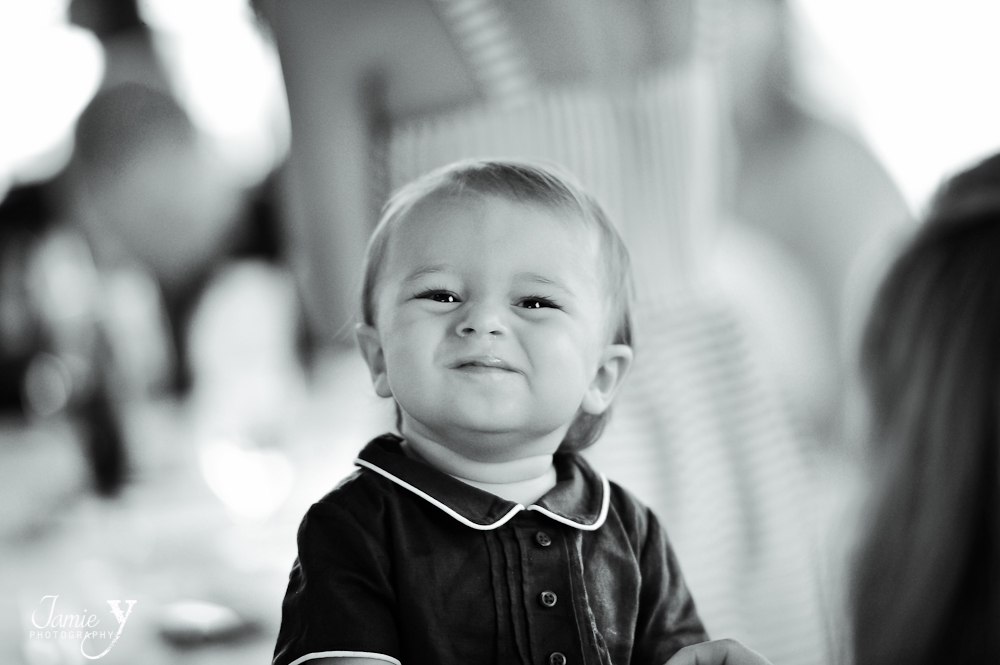 For more pictures from this wonderful day, watch the video below.
XO-Jamie