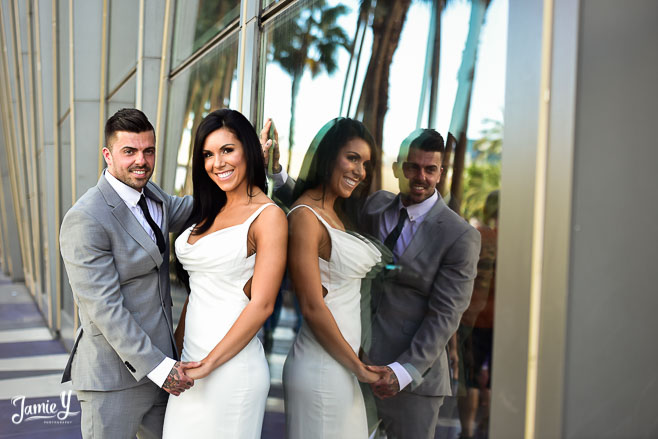 I am excited to share this super hot couple's wedding day photos today.  Savanna & Alex live in San Diego and decided to have their intimate wedding in Las Vegas.  I met up with them on the strip a few hours before their actual ceremony to do a portrait session.  We walked around to several of the hotels before finishing up at Caesars Palace for the wedding.  They had a in suite reception afterwards.
Savanna looked amazing in her open back dress showing off her enviable muscles and an awesome painted temporary gold tattoo on her back.  Alex and Savanna actually have special tattoos for each other on their hands, hers saying her new name Mrs Rehm and his saying Savanna.  Alex also has a portrait of Savanna tattooed on her hand.  These two totally rocked their shoot and look like models.
To see more from their wedding day, watch the video below:
XO-Jamie

Savanna & Alex from JamieY Photography on Vimeo.