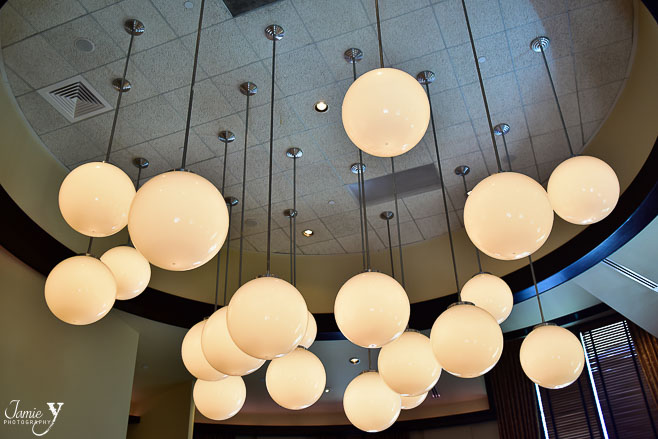 I am super excited to introduce everyone to a new feature we are going to be having regularly on the blog.  First a little back story, me and my husband love eating out.  In fact, it is probably our favorite thing to do besides hanging out with each other and our kids.  I am always looking for ways to improve my business, help my customers, and incorporate ways of working with my husband and doing more things that we love.  I get asked by brides and grooms all the time about good restaurants to hold their receptions.  People looking for something small and intimate all the way up to something very large and elaborate.  So, this got me thinking.  We love to eat at restaurants, the old favorites as well as the new exciting ones.  When I recommend a place, I like to know what I am talking about.  I want to recommend places that I can honestly say I have been to and think that their food is top notch and that they can adequately handle a wedding dinner or reception.  Thus, our idea was born.  My husband and I will be visiting restaurants in town to review the food, get details about their wedding party capabilities, take some photos, and provide some useful information for brides and grooms who are looking for that perfect place to hold their special dinner.  We plan on going to places that are especially known for their good food.  If you are a foodie like us, that is going to be the kind of places you are interested in.  My handsome husband David will be doing most of the food reviewing with some input from me.  I will discuss the venue itself and other information that might be helpful to anyone considering hosting their wedding there.  Food comments from me will be in this color.  So, without further ado, our first restaurant review is Joe's Seafood Prime Steak & Stone Crab.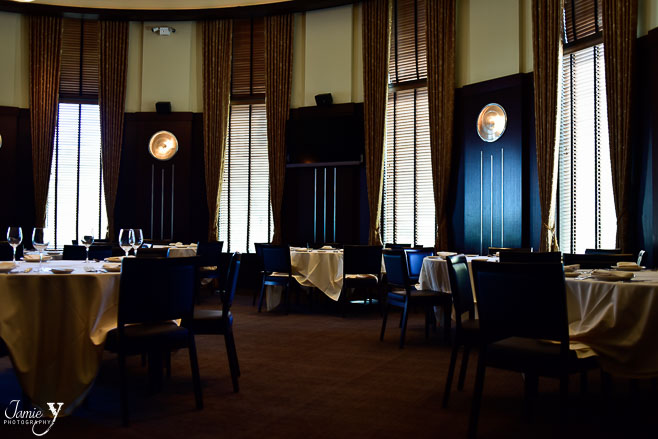 Joe's Seafood Prime Steak & Stone Crab is a legend in Vegas. From food to service to location, center strip, it is tremendous.  It has the most attractive wait staff on the strip **(full disclaimer= I Have worked there for the last nine years)** so it naturally seemed like the best place to start.  It is located in the Forum Shops at Caesars Palace.  There is super convenient valet directly outside its doors with additional bus and limo parking to drop off big wedding parties.
The Food:  Let's start with the most important part.  Joe's secret is high quality food done very simple, they let the product shine.  They have plenty of fresh seafood and crab as well as world class prime steaks.  There is a good variety of cold and warm appetizers as well as a handful of fantastic salads.  They serve a vast array of scrumptious side dishes that are served a la carte.  For desert they specialize in pie.  They are famous for their key lime pie, but they have an amazing tres leches pie and their seasonal berry pies are always my favorite.  The wedding menus offer sit down dinners with the option for passed hor derves, cold stations, and carving stations.
We started out with the lettuce, tomato, onion and blue cheese salad.  It is perfect, but you must love blue cheese because it has blue cheese crumbles and blue cheese dressing.  Their salads are one of my favorite menu items.  I think I have had each and every one and I love them all.  Their house vinaigrette is chunky and amazing and I always get a side of it to add to my salad.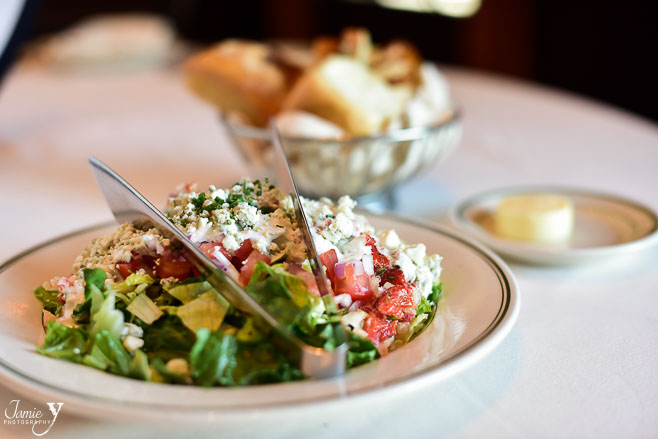 We then had oysters on the half shell.  The Stellar Bay oysters From Vancouver, BC, were plump and creamy.  They are the perfect size and delicious.  The red wine vinegar mignonette granitta is ice cold, sour and salty.
                The Stone Crab are their specialty and can be enjoyed as an app or an entrée.  We ordered the large claws, the bigger the better.  They come pre cracked and are dense, meaty and sweet with a firm texture.  You have to dip them in the Joe's mustard sauce to truly enjoy them.  There is a magical symbiotic relationship between the sauce and crab. It is truly a match made in heaven.  I had stone crab before at other restaurants and I wasn't a fan.  They were not pre-cracked and were impossible to eat.  If you have been in that situation before, have no fear, the ones you get at Joe's are nothing like that.  They are simple to eat and have such a meaty distinct flavor unlike your typical snow or king crab.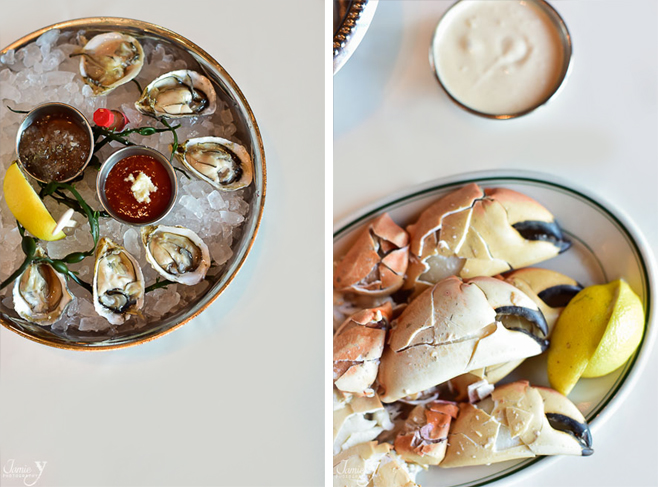 The Ahi Tuna Filet is a sashimi grade Ahi steak seared rare and served over a crispy potato cake and sautéed spinach.  It is finished with a red wine bordelaise sauce with mushrooms. The sauce pulls it all together nicely.  Jamie loved the potato cake.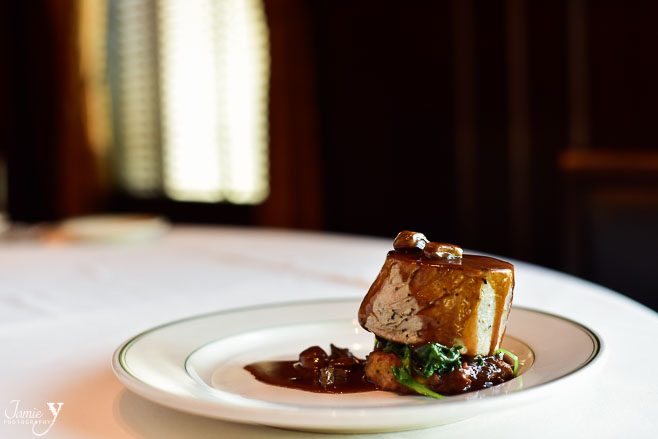 My favorite, the wet aged, prime 16oz New York Strip, is spectacular.  It has that perfect crunchy texture on the outside that you only get at fine steak houses.  It is juicy and flavorful on the inside and cooked to a perfect medium rare.  It is served with a portion of Joe's spice mix that is an amazing blend of quality seasonings (I use it at home on everything).  The New York is an upcharge on the banquet menu but definitely worth it.  I was a vegan for several years and slowly worked my way back into the meat eating universe.  Steak was one of the last items that I tried.  Dave had been telling me about the amazing steaks at Joe's and naturally that would be the first one I tried after at least 10 years.  I don't know if it was a blessing or a curse because I was immediately a fan but after eating that steak, I don't enjoy them from just your average place.  Prime steak cooked to perfection.  It doesn't get much better than that.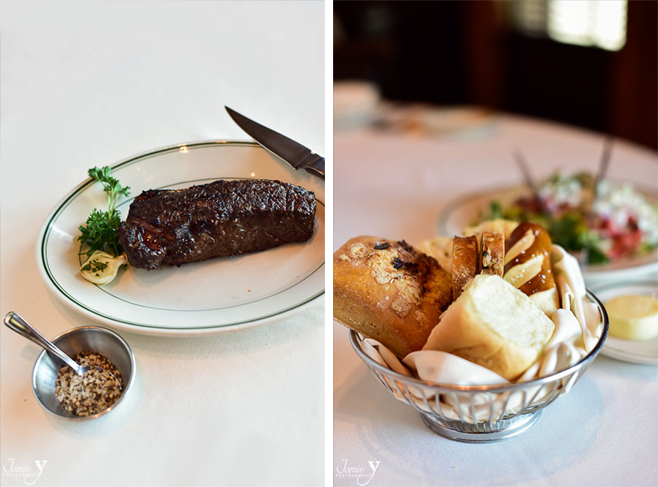 Crispy hashed browns and steamed asparagus were our side dishes.  The potatoes are a Miami Joe's favorite for over 100 years.  They are crispy on the outside and salty and soft in the middle.  The steamed asparagus is peeled, big and tender.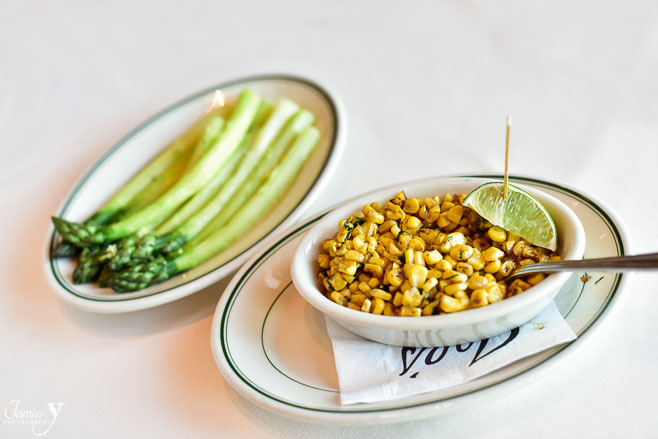 Joe's is replete with several rooms to accommodate intimate weddings of two up to 120 of your closest friends.  The staff is always dressed appropriately in classic black tuxedos.  There are 3 private dining room options as well as an outdoor rose garden that is available seasonally.  The largest and most popular room for weddings is located upstairs and can hold just over 100 people at capacity.  The upstairs room also has a private bar which is very convenient.  The walls are dark brown wood and it has an art deco Gatsby vibe to it.  There are also 3 flat screen TV's to view a slideshow or video during the reception.  The room is in a circular shape with tall windows overlooking the strip.  Depending on how many guests you have there is room for a dance floor and DJ or even a photo booth. The party planner Jose said the room is a "blank canvas" and can be dressed up to produce your wildest wedding fantasy come true.  Over all Joe's Seafood Prime Steak & Stone Crab is wonderful place to celebrate your special day.  The food is spectacular and the service is impeccable.
Contact Nichole Genet or Jose Saenz today for further questions and information.  702-792-9222 or joesvegasparties@leye.com  www.joes.net