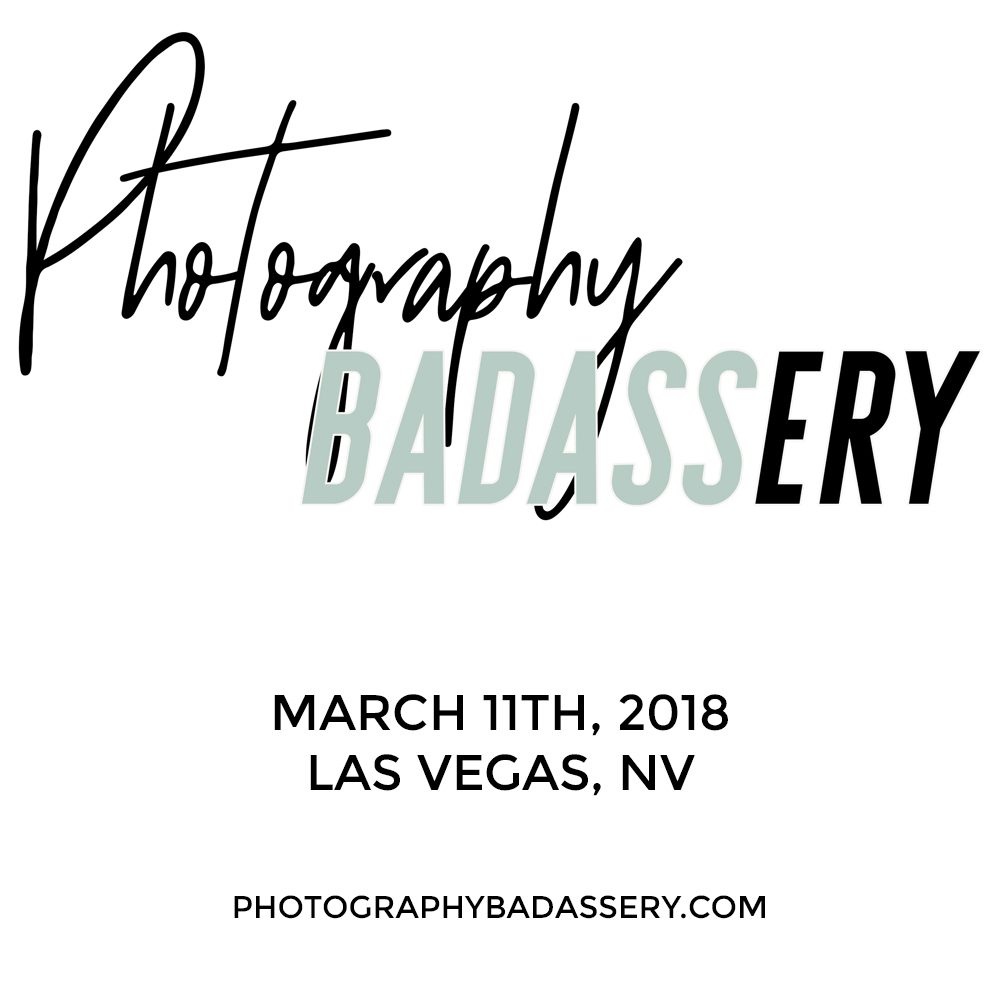 I am co hosting a Las Vegas Photography Workshop in just a few weeks.  March 11, 2018 is the date.  It is a full day, 8-ish hours or so, of learning.  I am co hosting with Danette from Amberlight Collective.  Some of the things we are discussing are branding, workflow and editing, portfolio reviews, some outdoor shooting, among other things.  This is primarily to help you become more efficient in your work and attract the kind of people you want to be photographing.
We will not be going over basic camera operation but will assist with lighting and whatever you need help with on a photo walk.
We are currently offering a sale price of $99 until Thursday morning at 8am.  The regular price is $375.  So if you want to take your business up a notch, just run over and sign up at www.photographybadassery.com
Just imagine where you would be if you would have started all the things you wanted to do when you first wanted to do them.  This is a great deal that wont last long and I guarantee you will learn so much.
XO-Jamie
Las Vegas Photography Workshop