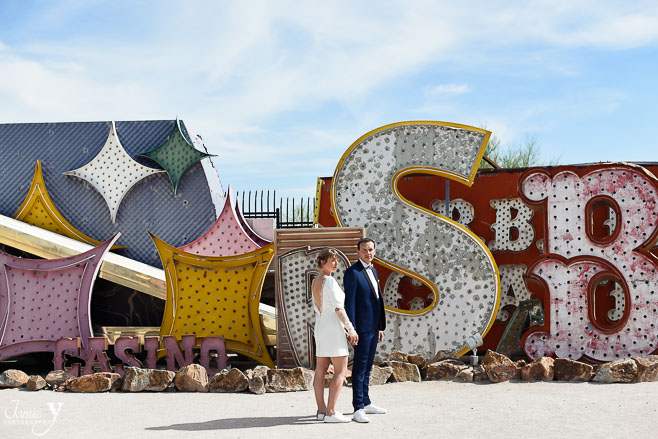 Solange & Herve eloped in Las Vegas at the Neon Museum.  They traveled to Las Vegas all the way from France with two of their closest friends.  Their intimate wedding ceremony took place in the morning in the main lot of the Neon Museum with just the four of them, me the photographer, and their officiant.  After the ceremony, we did a photo shoot in the boneyard among all the vintage neon signs.  We then traveled to the colorful pipe art installation in Symphony Park at the Smith Center for some quick photos.  Afterwards, we headed to the final destination which was near downtown Freemont Street.
Solange & Herve have amazing style.  Solange wore a short white dress with an open back and lace detailing on the sleeves.  I loved the opening at the elbows where her skin peeked through.  Herve wore a tailored blue suit with their initials stitched on the inside of the coat and the cuff of his shirt.  Herve wore Adidas Stan Smith shoes that matched his suit and Solange had similar shoes with glittered pink backs.  Her bouquet of babies breath was delicate and beautiful just like her dress.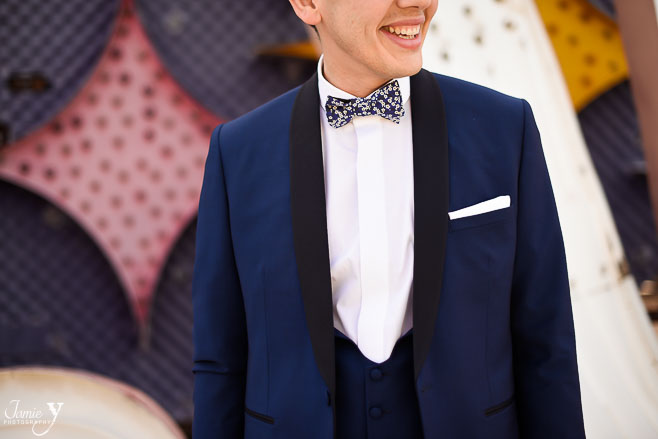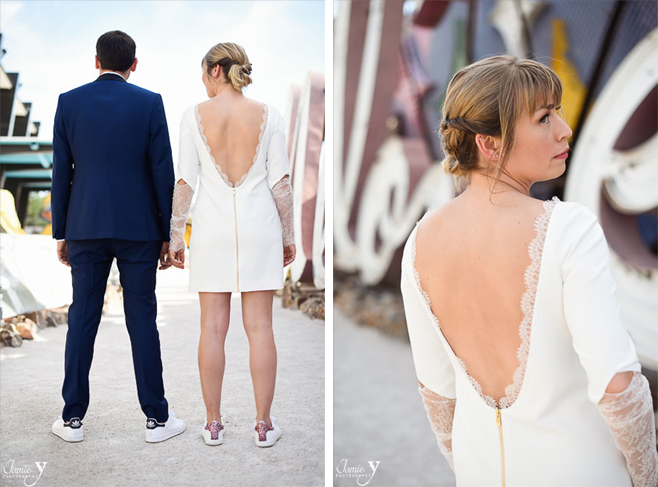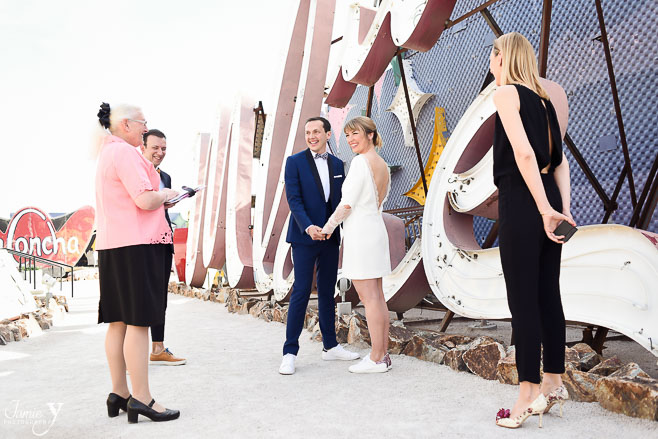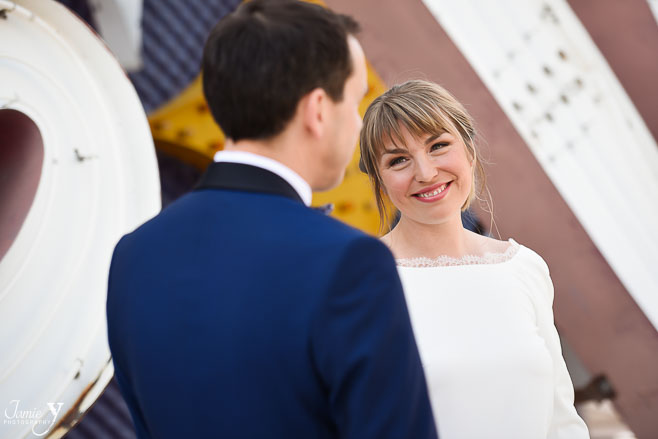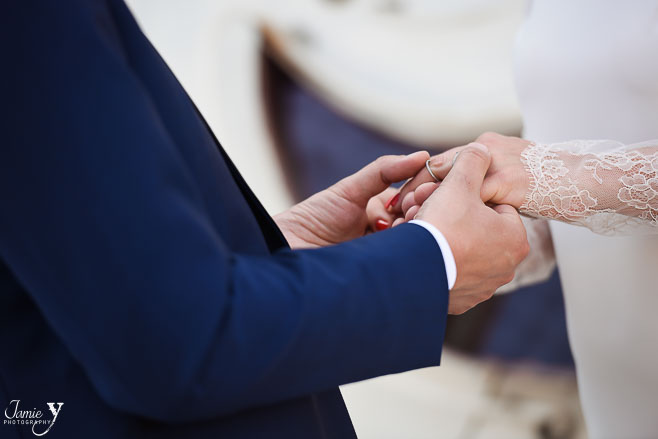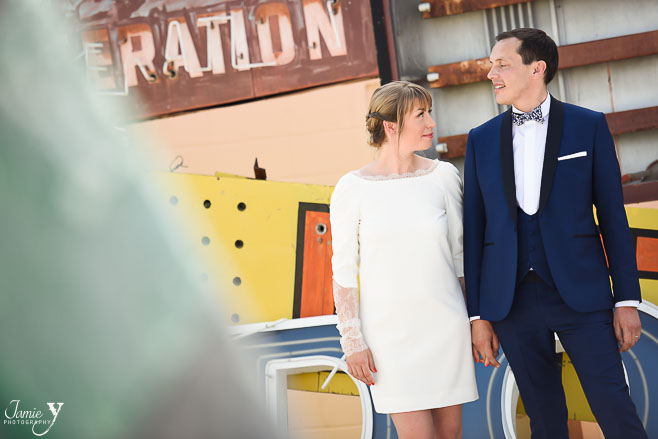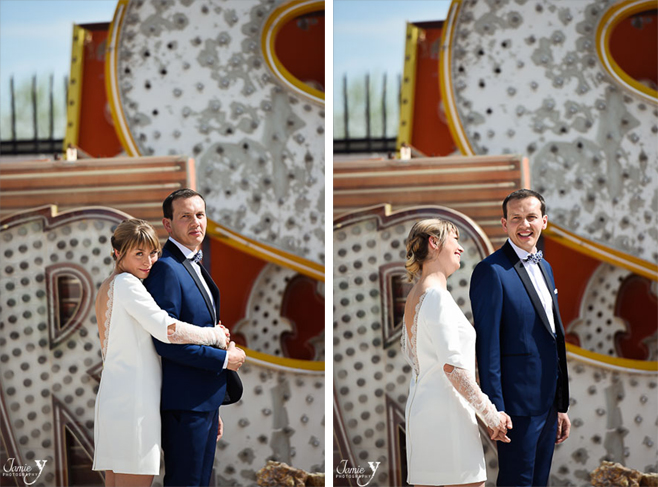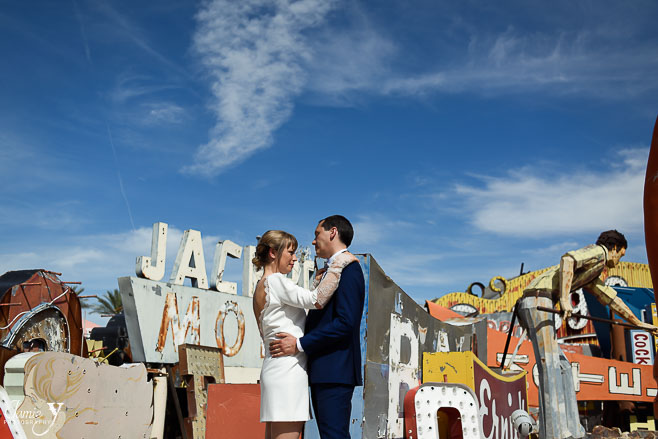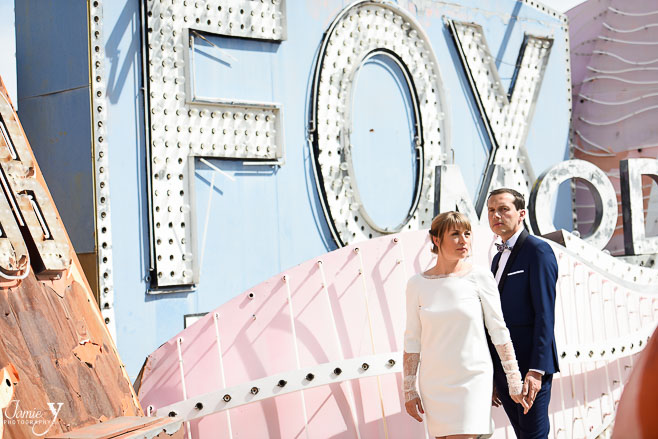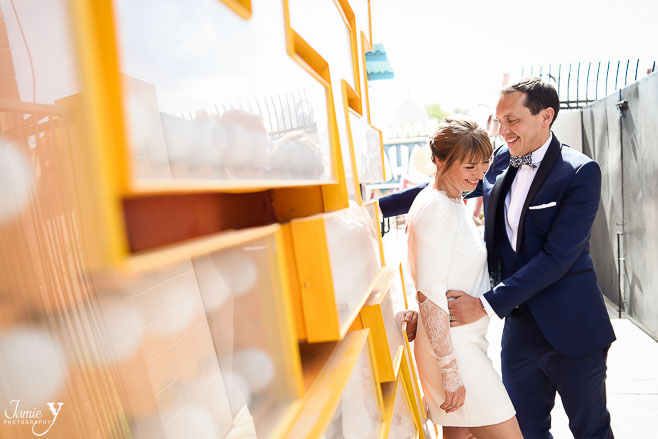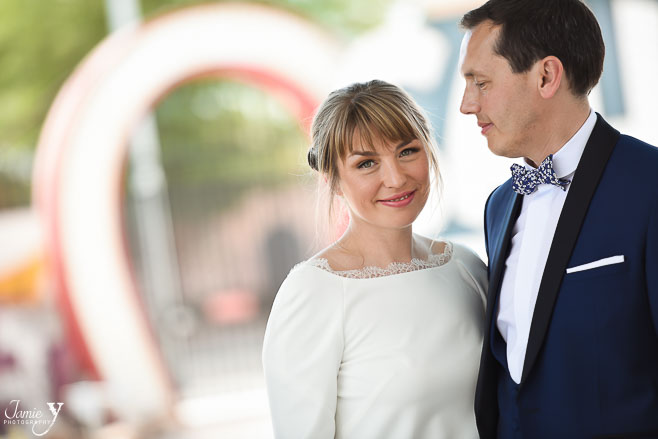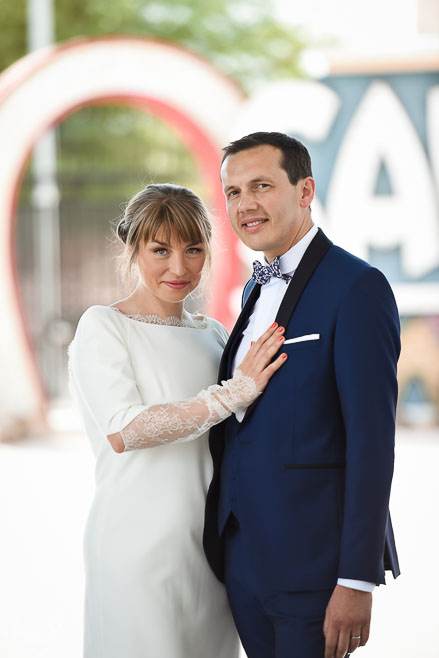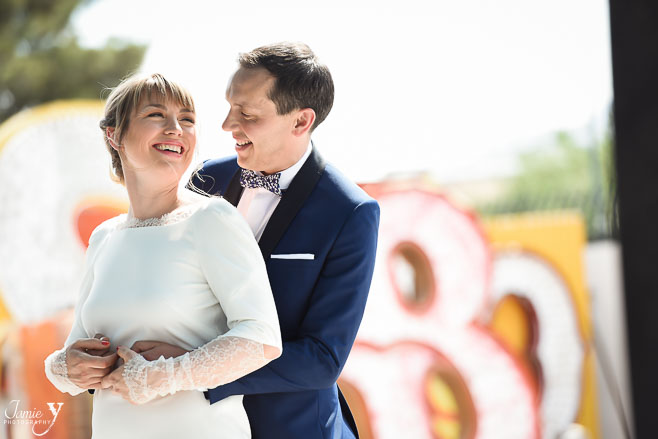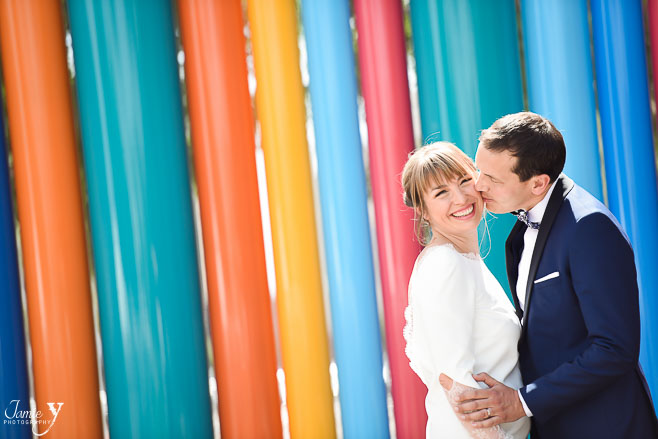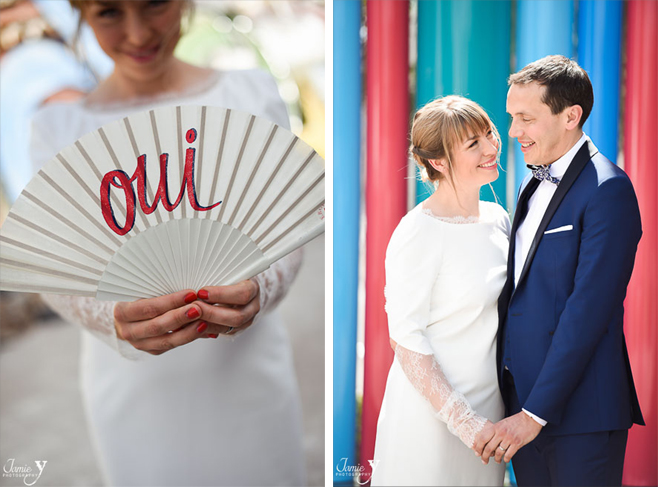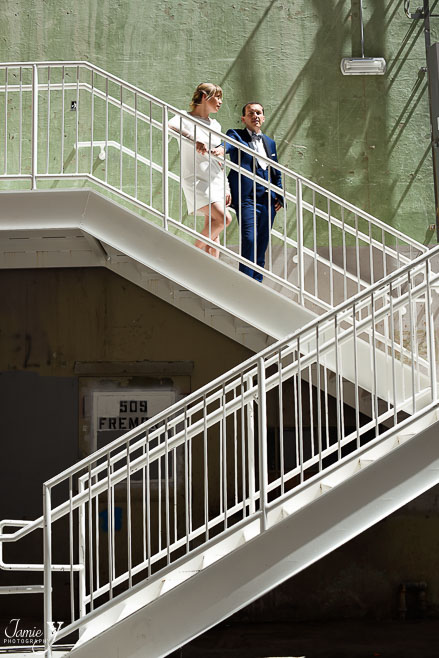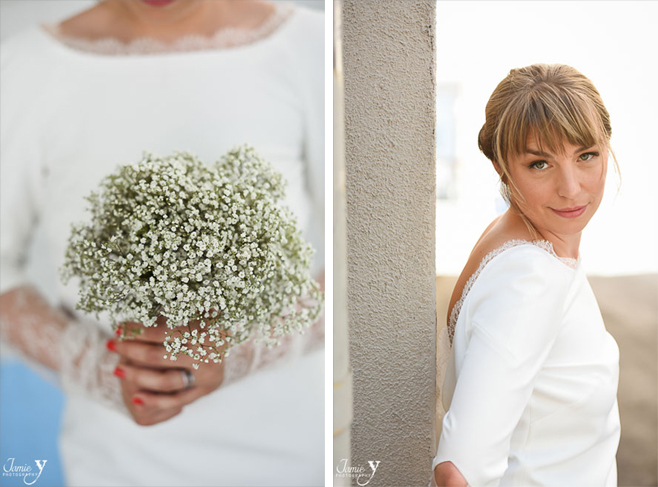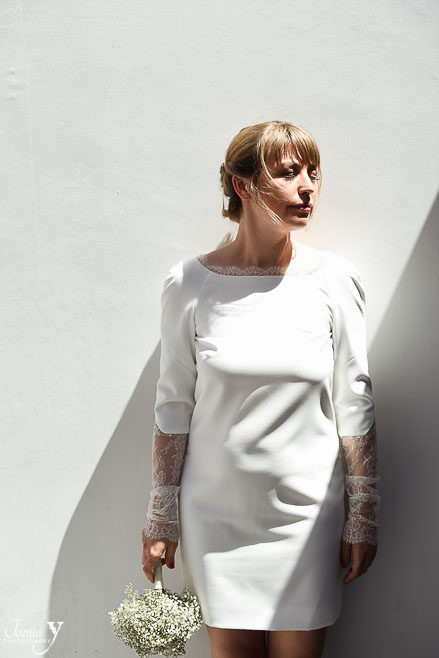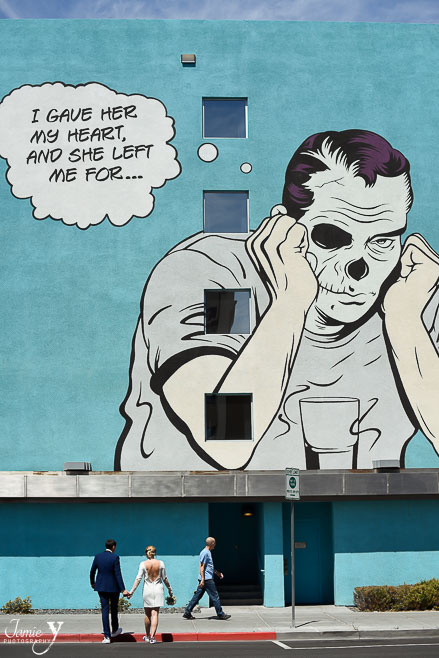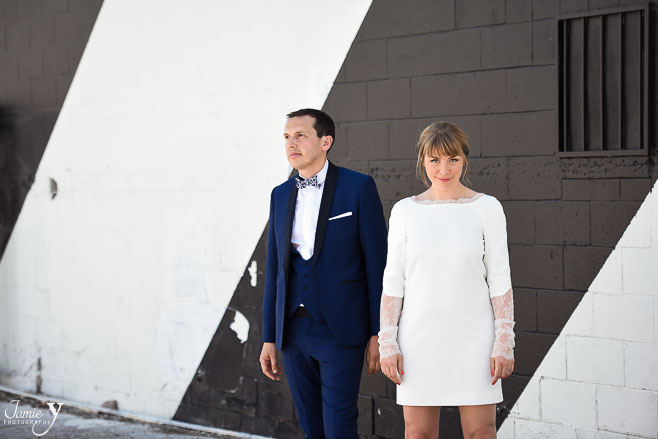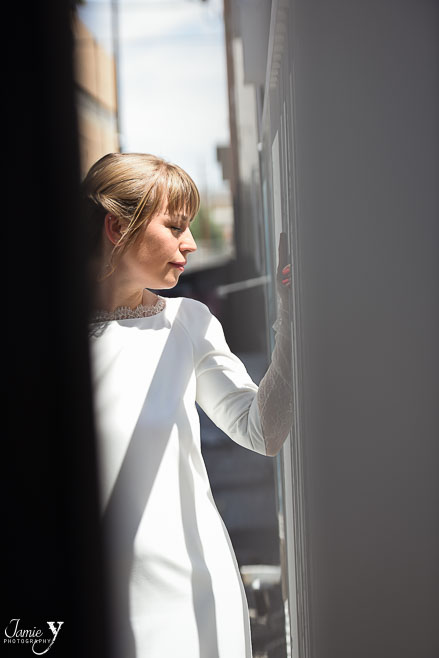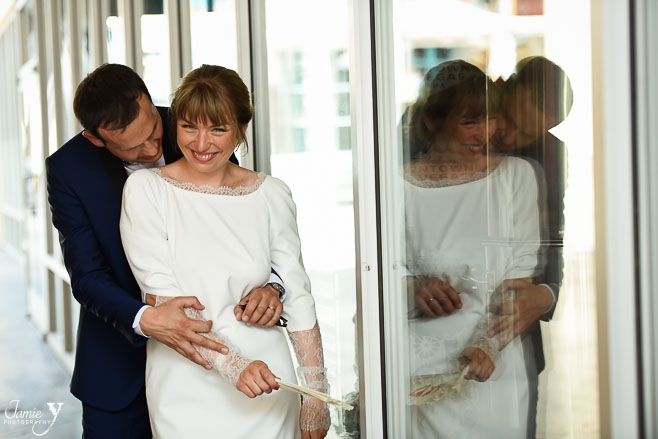 To see even more from their fabulous wedding day, watch the video below.
XO-Jamie
Solange & Herve from JamieY Photography on Vimeo.