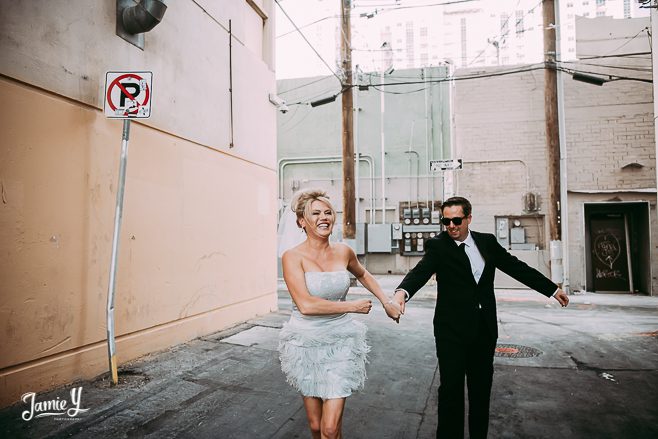 Sharing the fabulous Las Vegas Elopement photos of Lisa & Steve's wedding day!  This kick ass couple decided to have their elopement ceremony at the Neon Museum in the North Lot.  We met up beforehand in the Freemont East are to get some more fashion inspired portraits of the two of them.  Lisa wore a short silver grey dress with flowly movement in the skirt.  She changed into a long white dress for the ceremony portion.  Steve had some pretty bad ass glittery mens shoes to top off his outfit.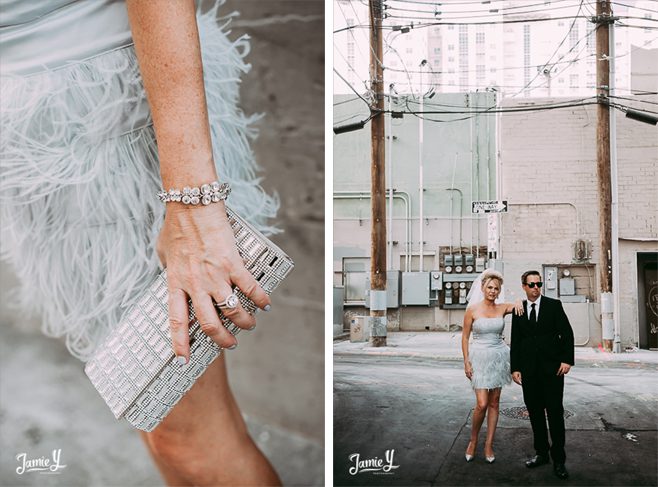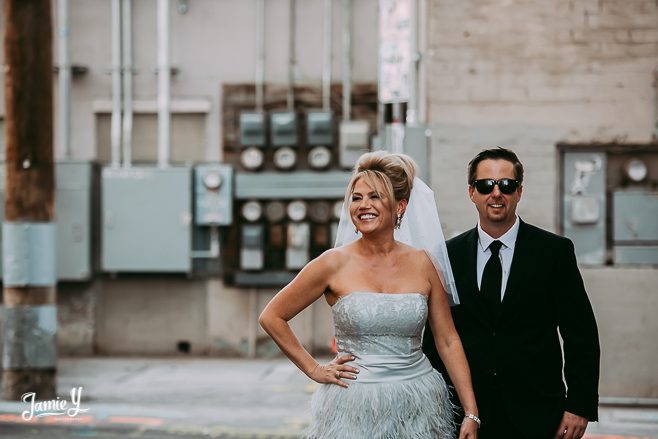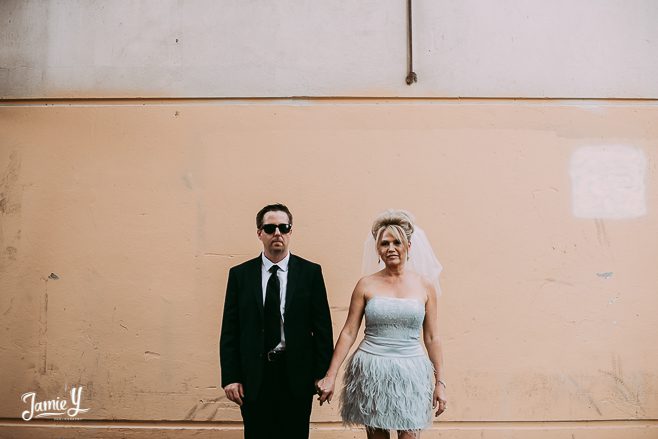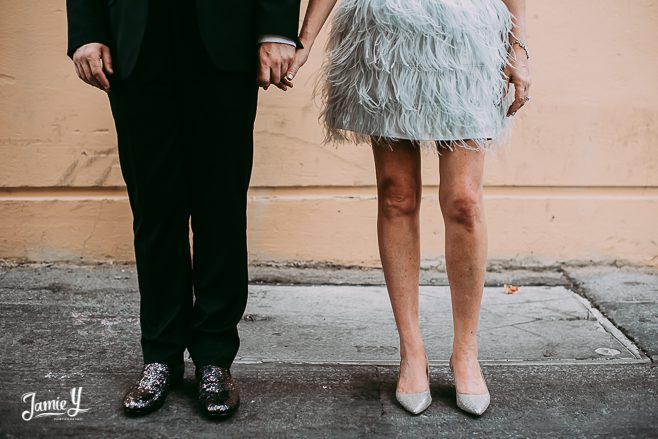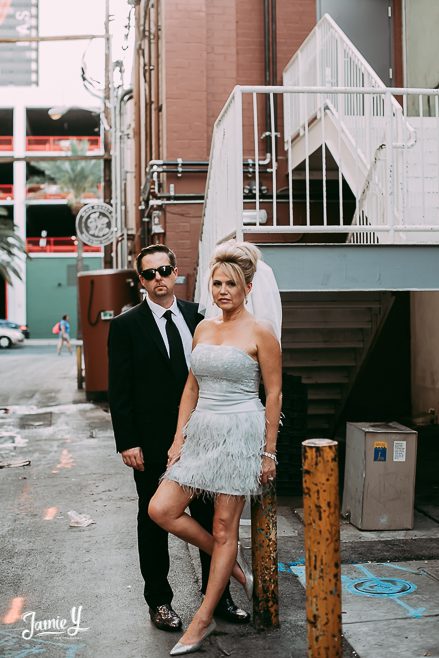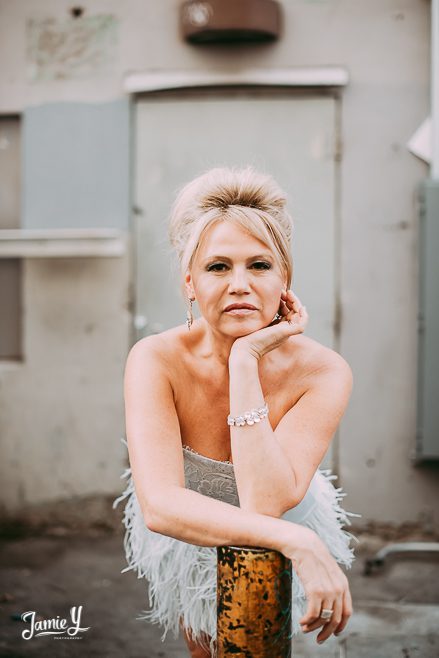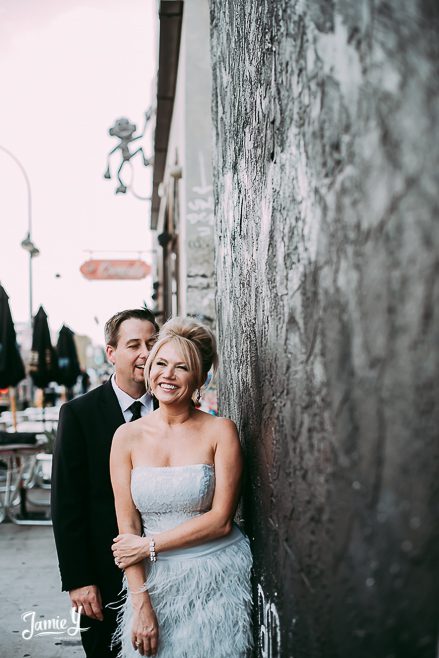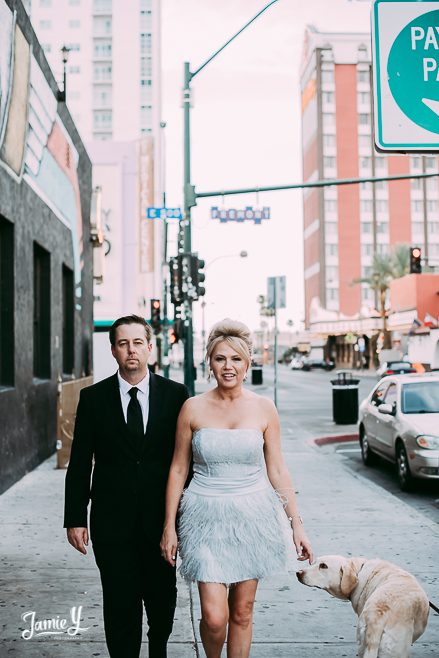 On the photo above it totally looks like she is scratching the dogs nose.  She isn't at all though.  The dog was checking them out the whole time and this was just one of those perfect captures at just the right second.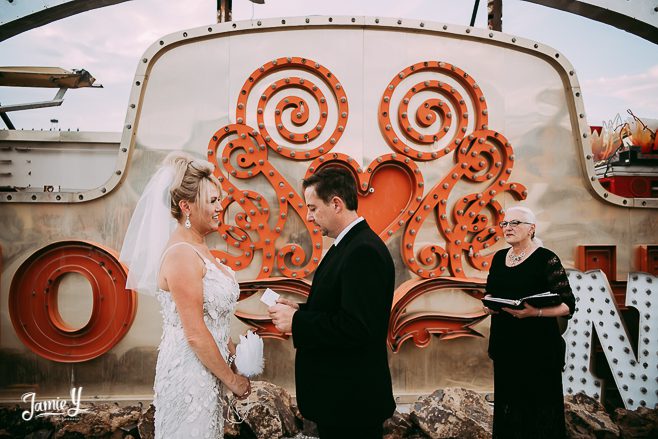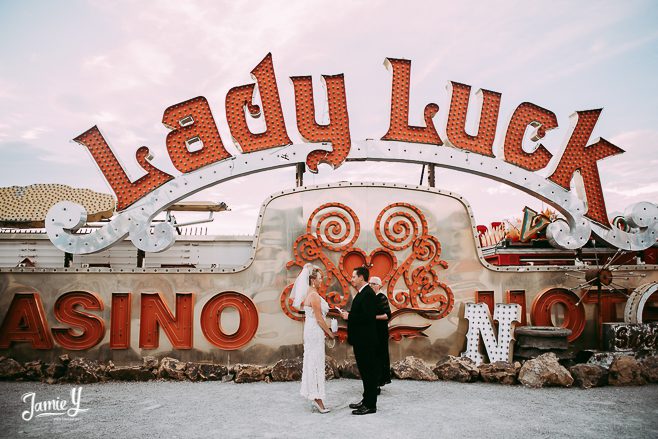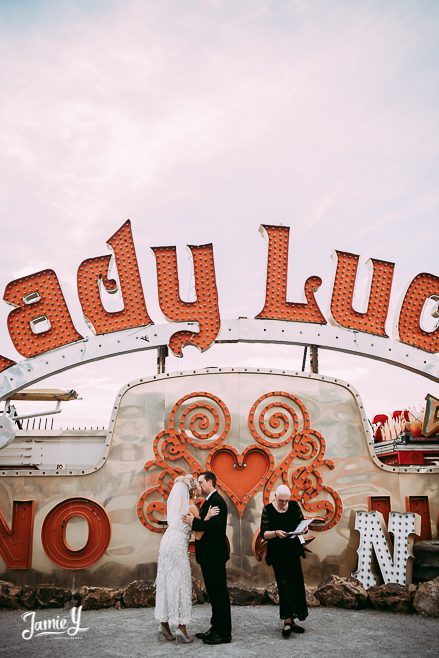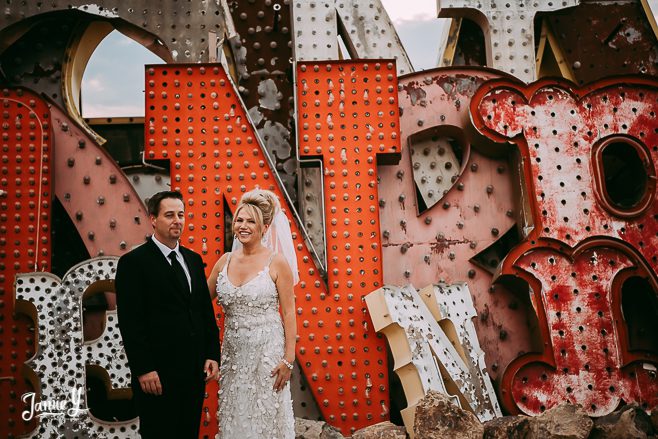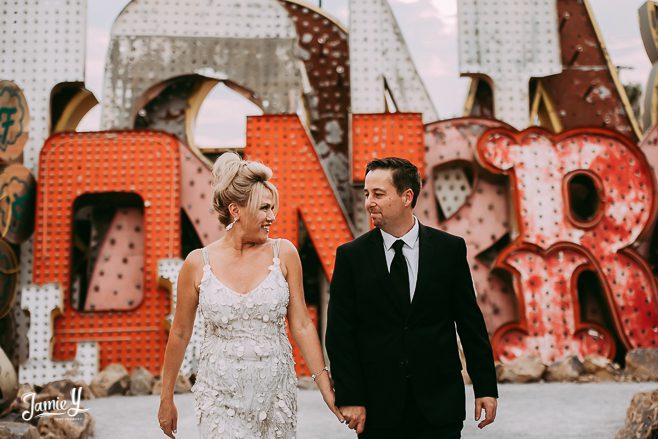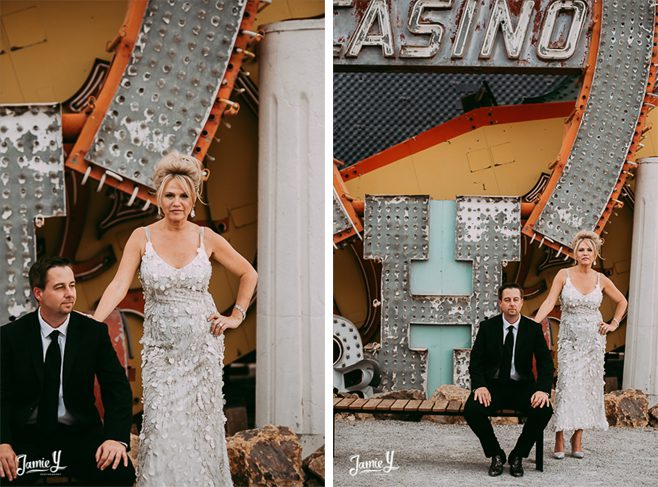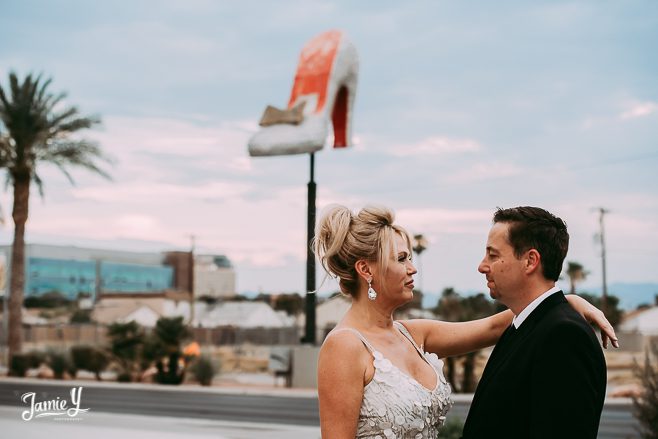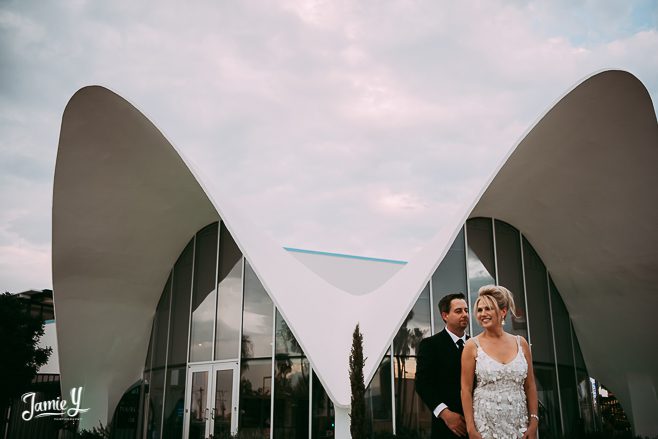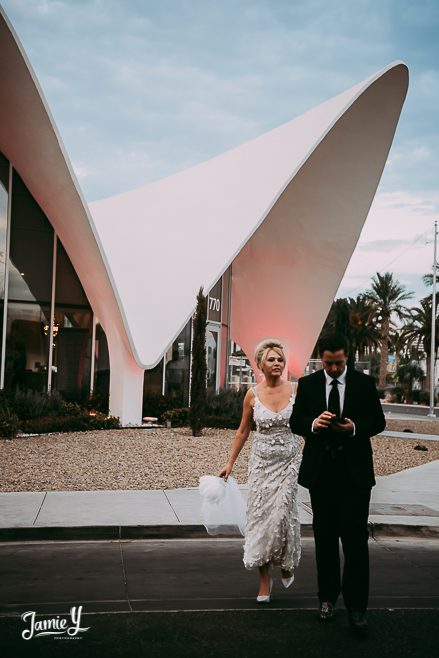 To see even more from their big day, watch the slideshow below.
XO-Jamie
Las Vegas Elopement Photos
Lisa & Steve from JamieY Photography on Vimeo.