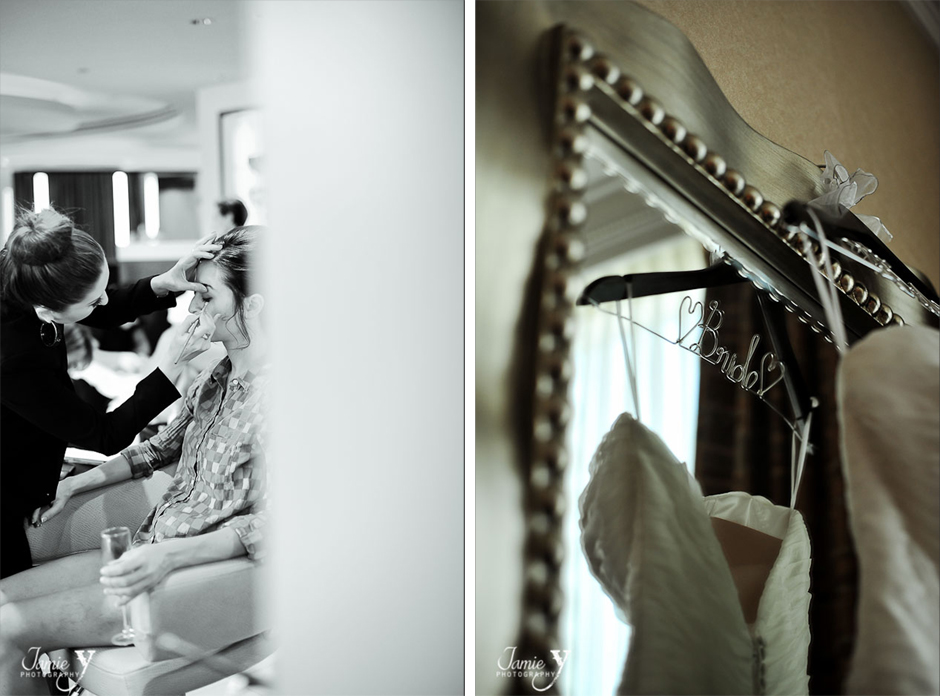 Brandi & TJ traveled to Las Vegas for their destination wedding from Colorado.  The day started at the MGM hotel where all of the girls got hair and makeup done at Christophe Salon.   They then headed up to their room at the MGM Signature to get dressed.  The beautiful dress is from a small designer based in California and The shoes are fabulous Badgley Mischka  .  Brandi's dress was actually long with a train to begin with but she had it altered to be a tea length.  She then had some of the leftover fabric used in her bouquet.  The bridesmaids wore super fabulous dresses in the colors of the wedding, mustard yellow and dark grey.  These were some of the cutest dresses I have seen.  As a gift, the girls were given grey and white chevron purses.
Once Brandi was ready, her and TJ had a private first look.  We then met up with their adorable son Luke and finished up their portraits.  The ceremony was held at the MGM and those photographs were taken by their in-house photographer.  The reception was held at one of the best restaurants in town, Joe's Seafood, Prime Steak and Stone Crab.  The details for the wedding and reception were awesome.  The most unique guest sign in item I have ever seen was a handmade wooden bench made by TJ's grandfather.  The cake topper was also quite amazing, it was a personalized replica of the couple and their adorable son with the clothing they wore for the wedding.
After the amazing food their was toasts from several important people.  One in particular was the funniest I have ever heard, it talked about somebody pooping their pants, I won't name any names.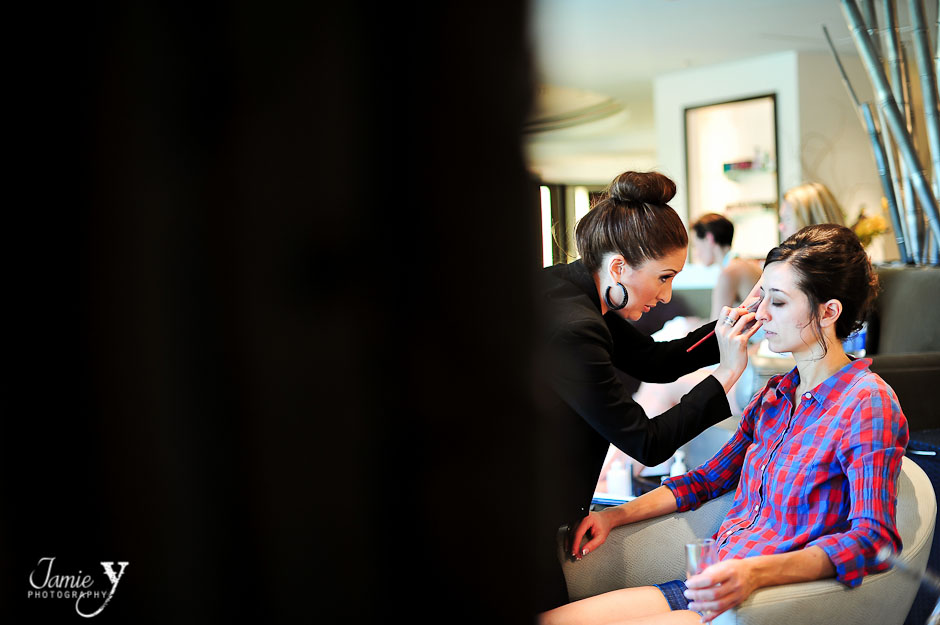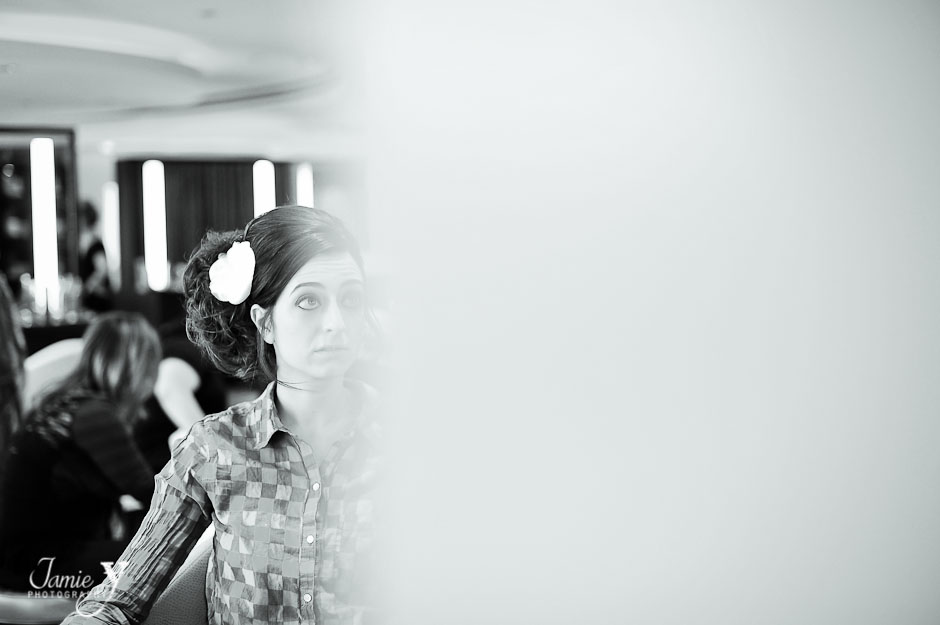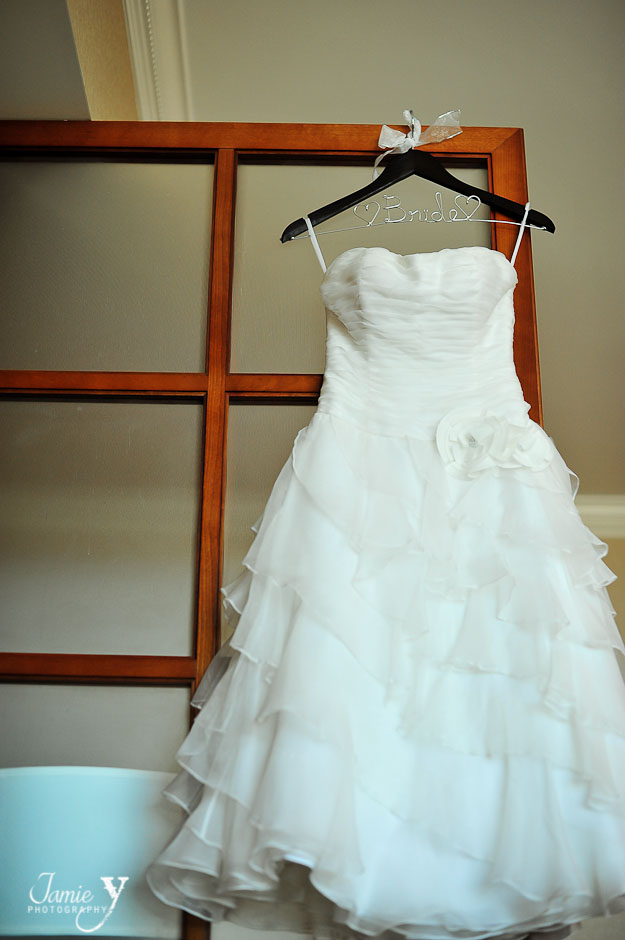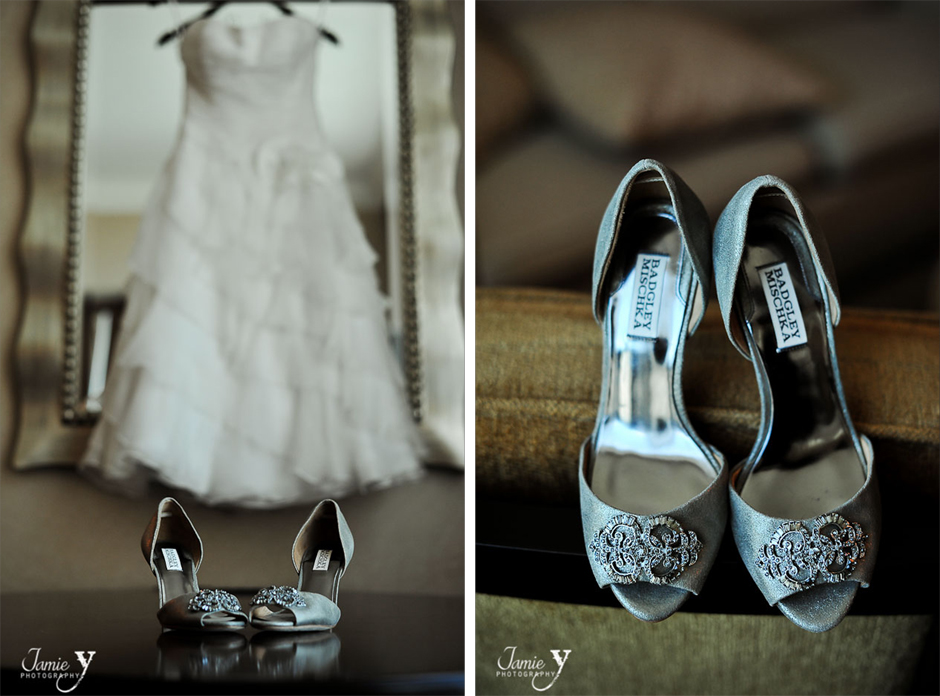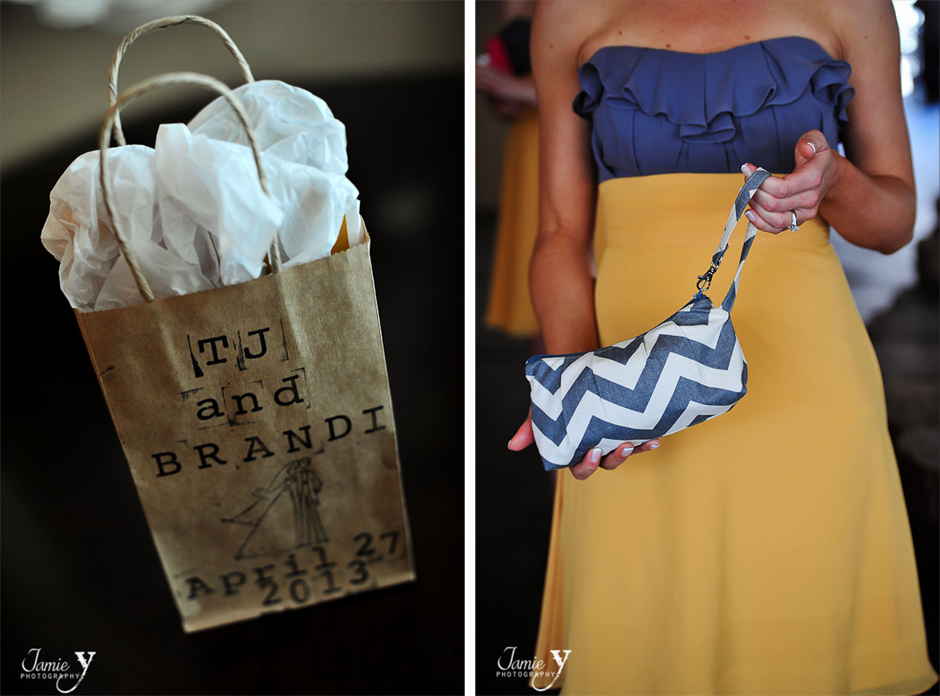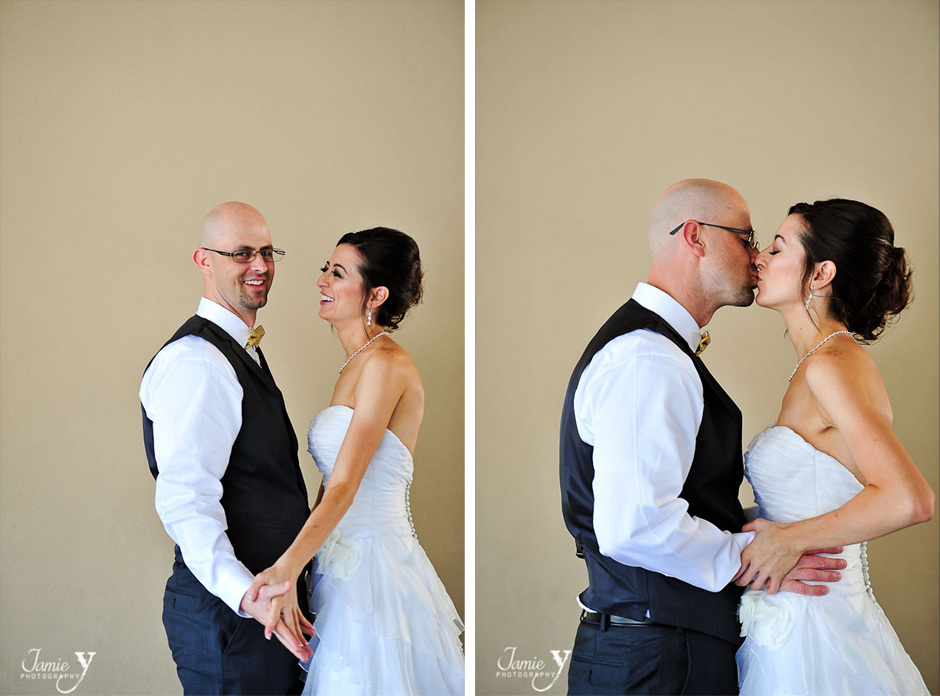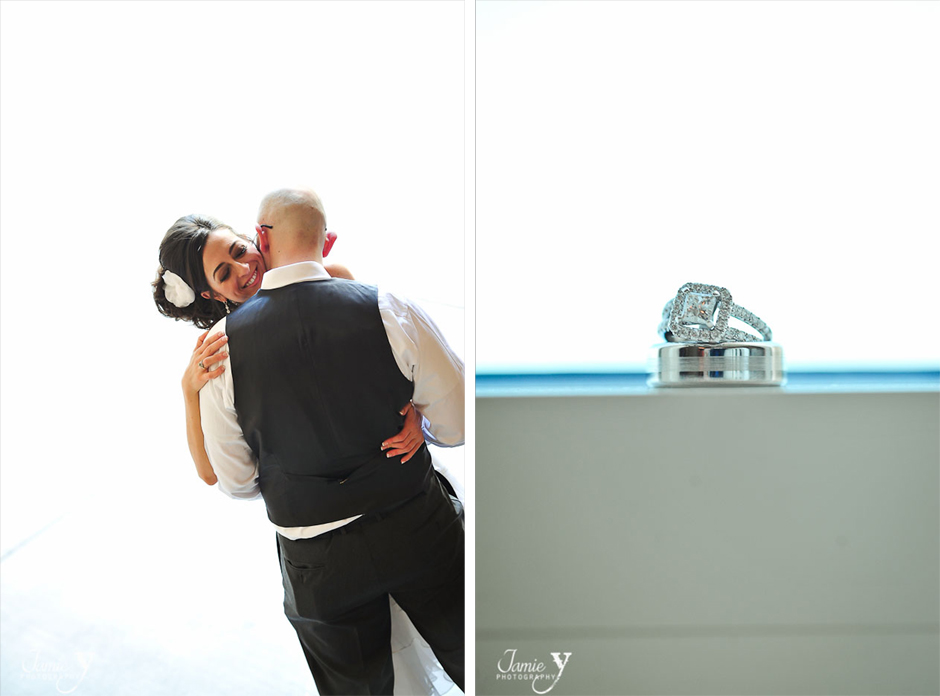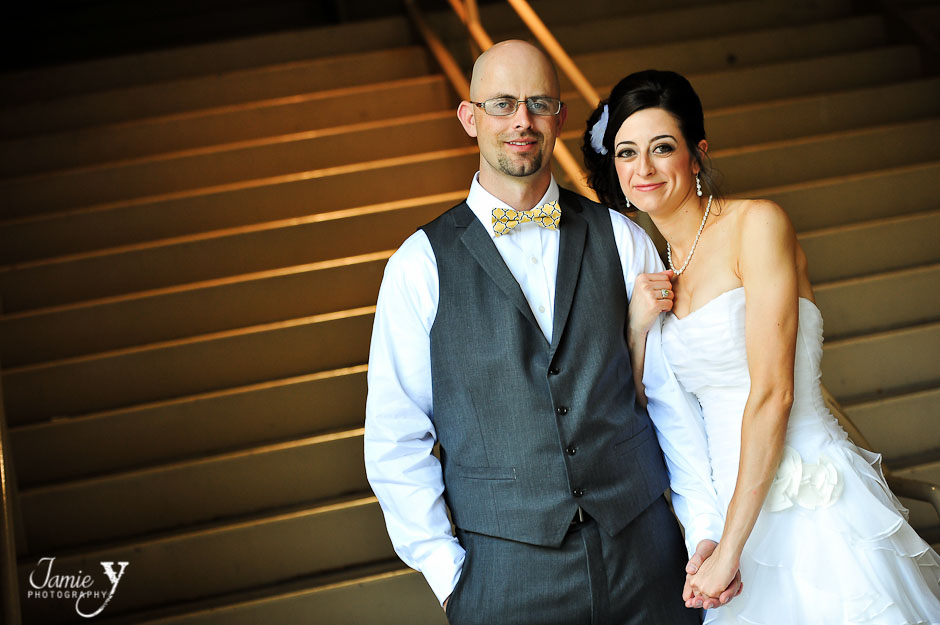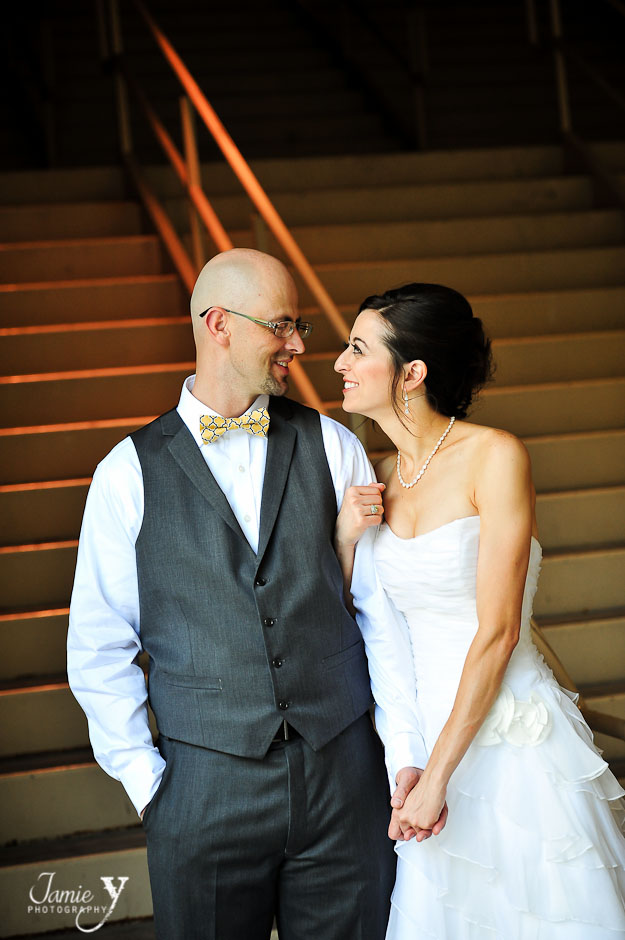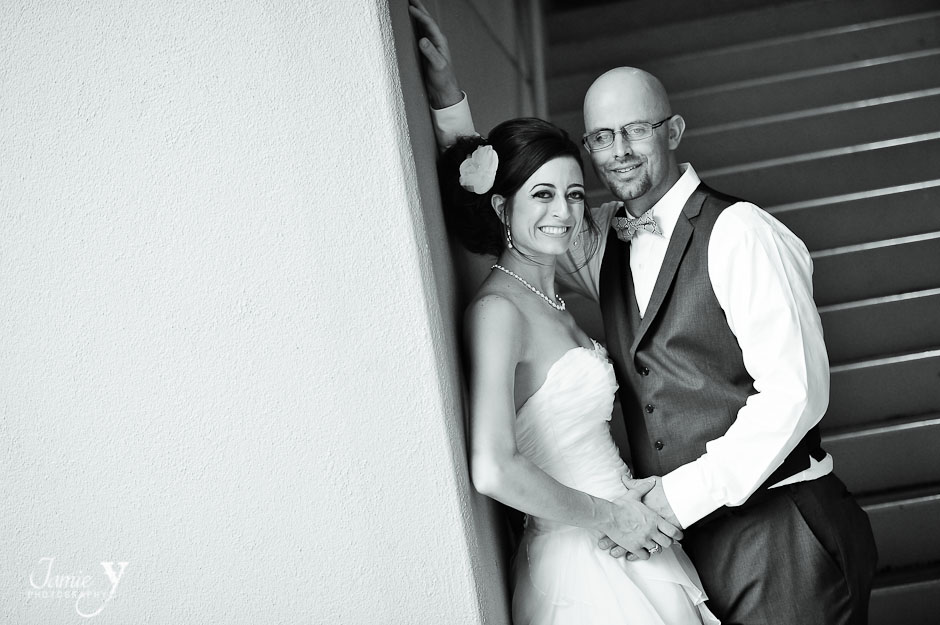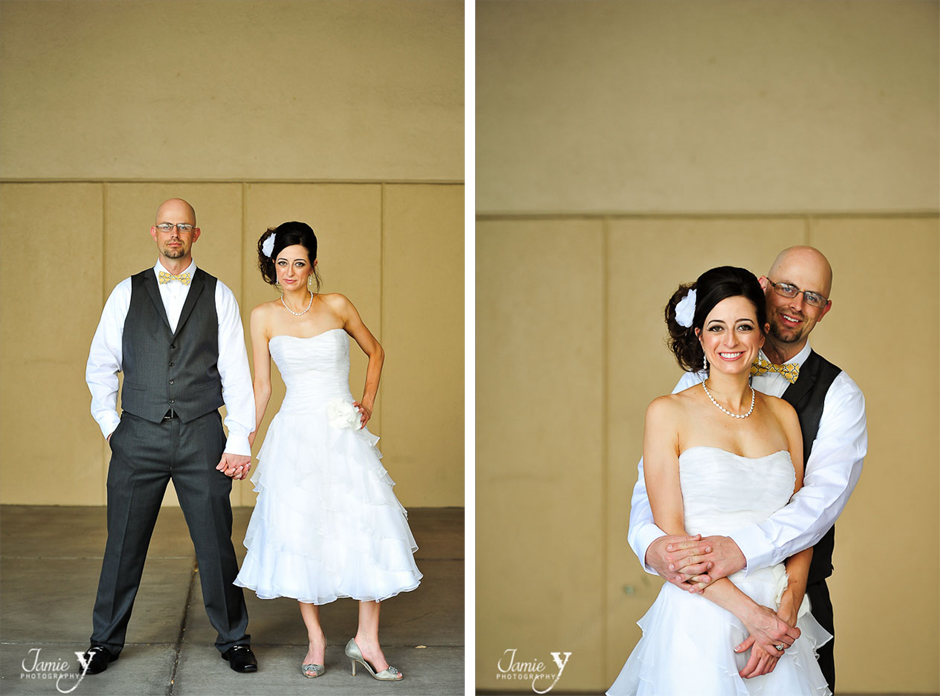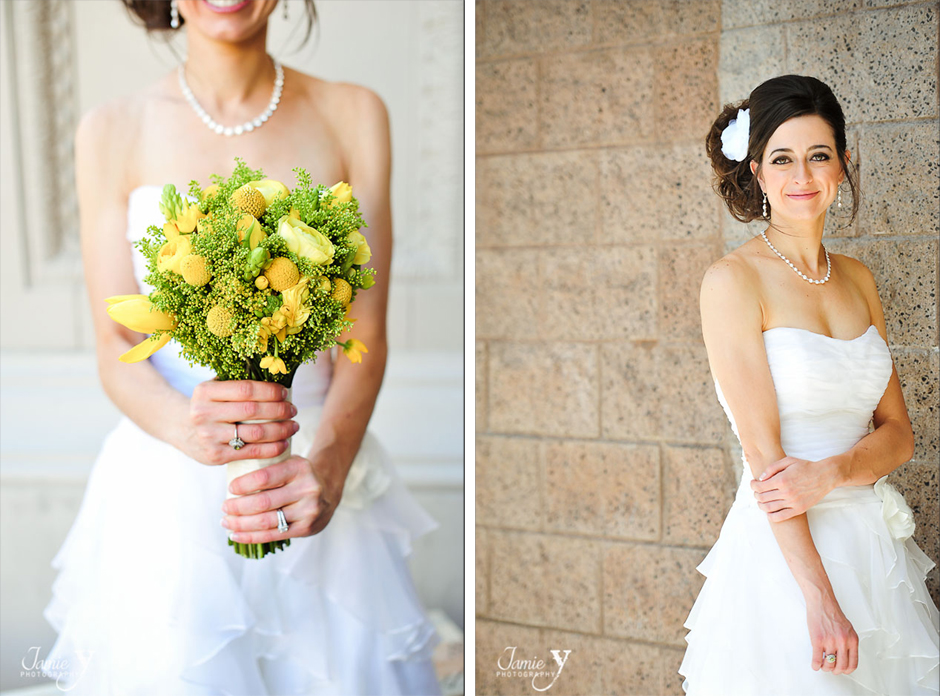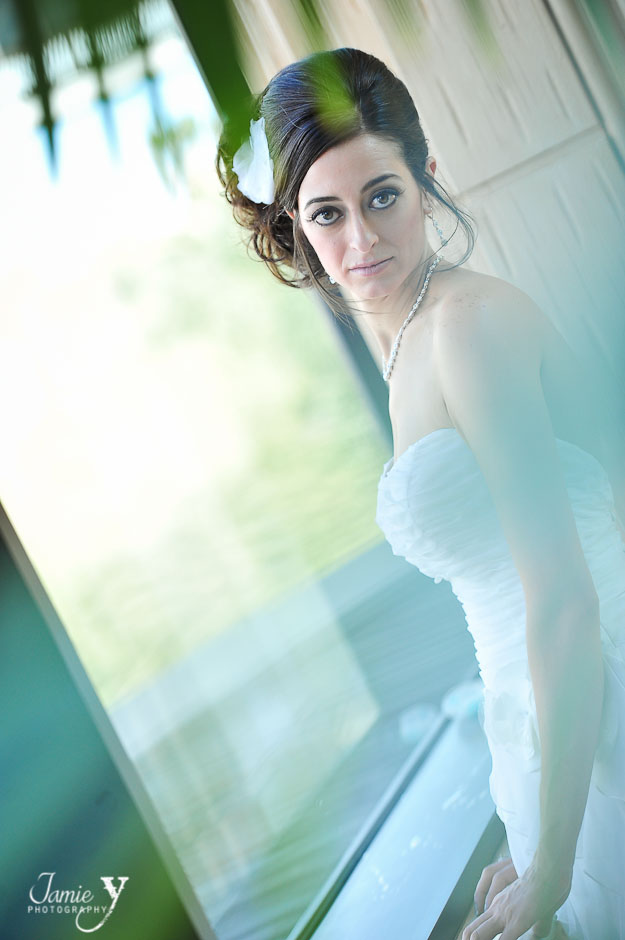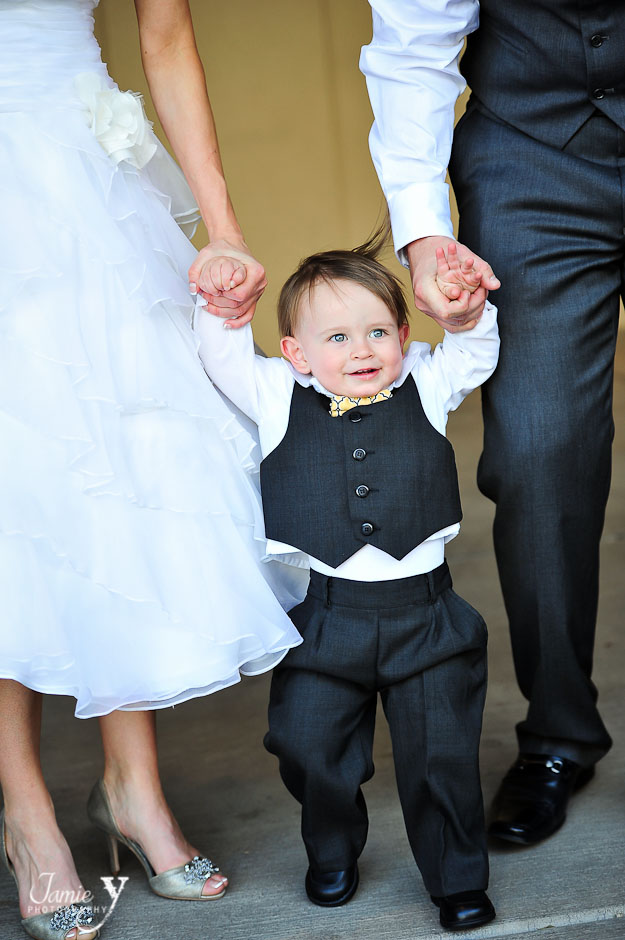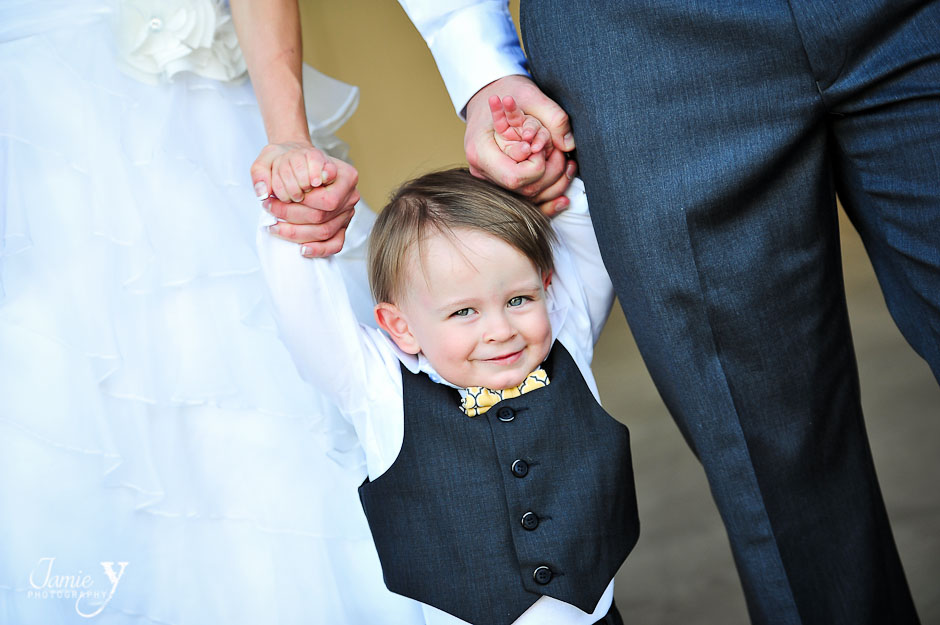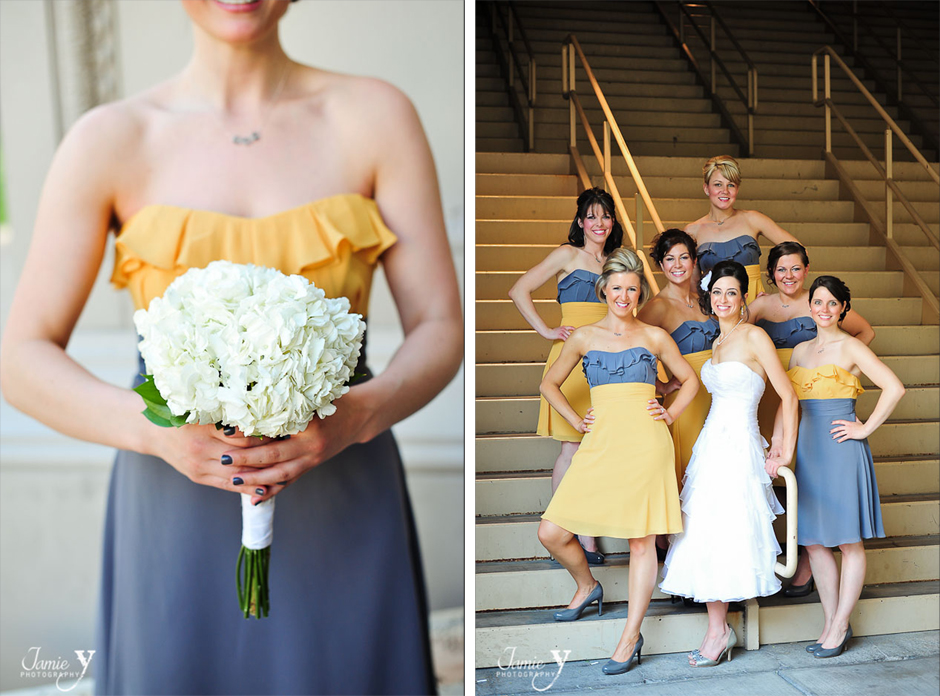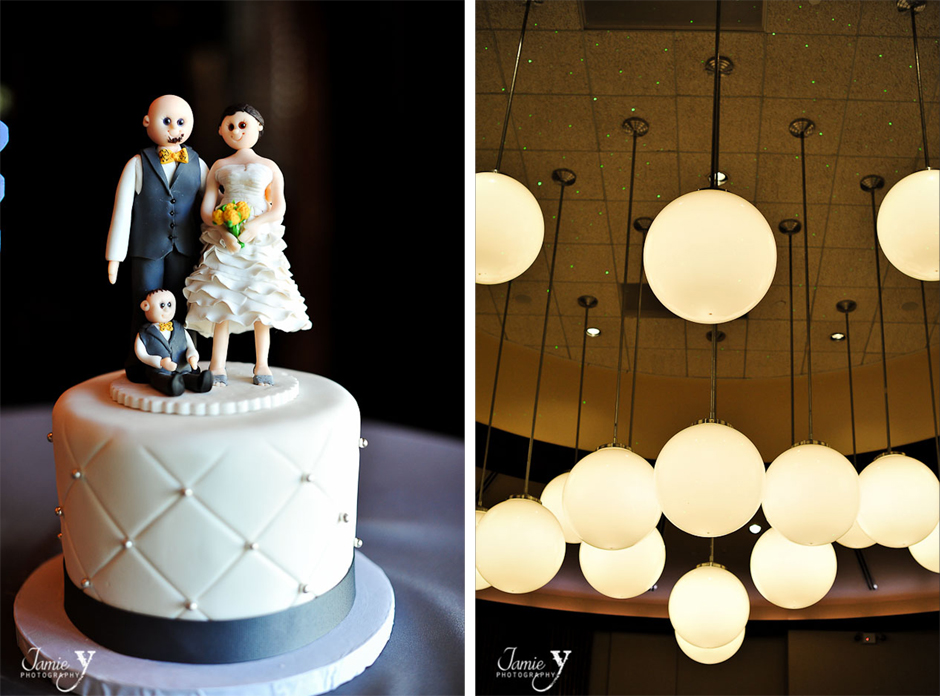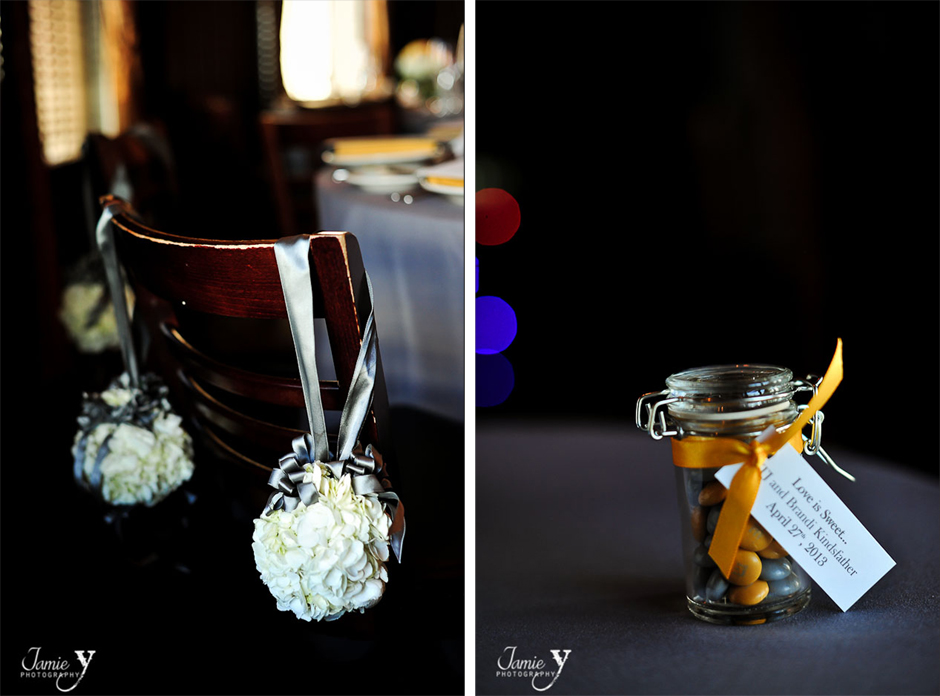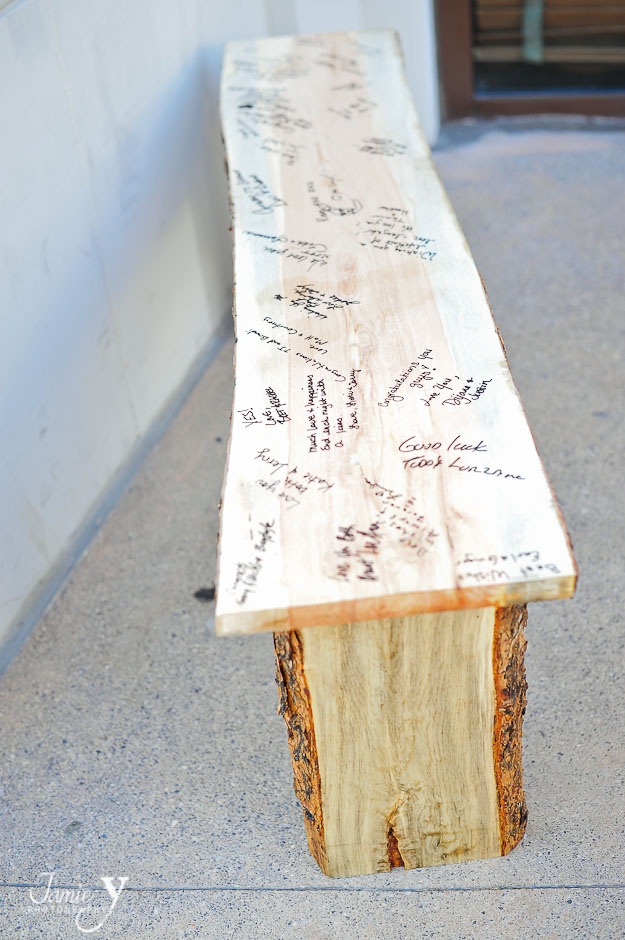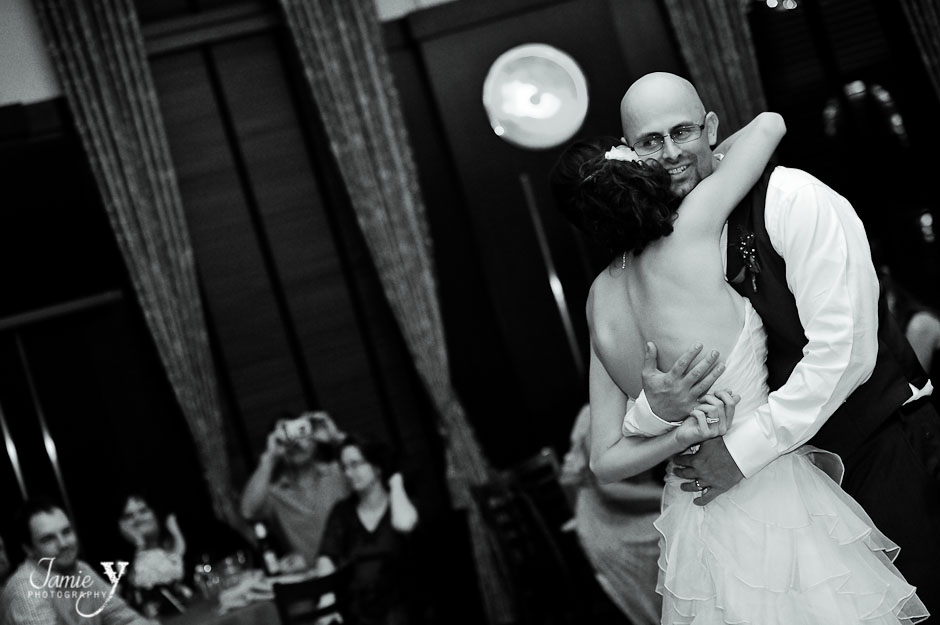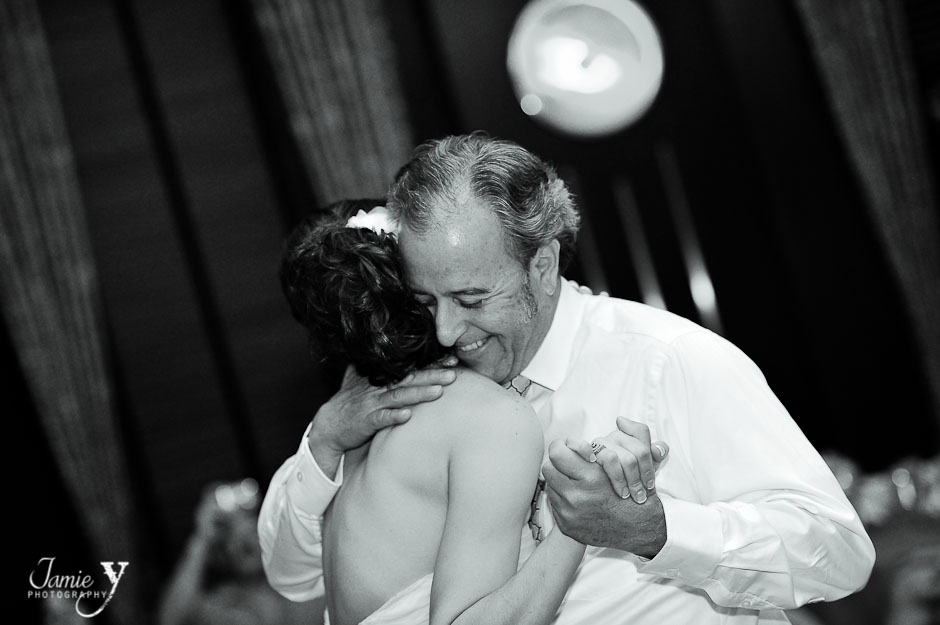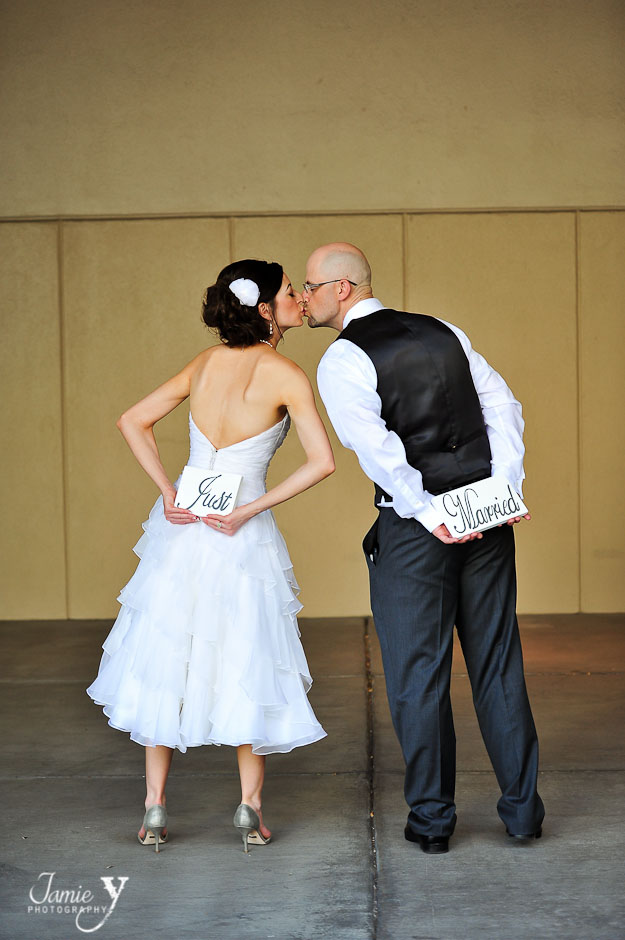 To see even more from this fabulous wedding, watch the video below.
XO-Jamie