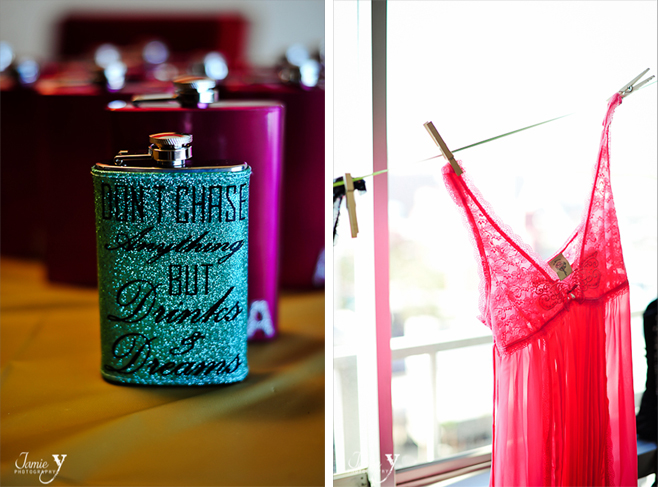 I was so super lucky to get to hang out with Neha and her friends for part of her bachelorette party.  The theme was "The Bachelorette", how perfect is that.  I am a fan of the show so I could tell right away upon entering the room.  They had a suite at Bally's with floor to ceiling windows and a perfect view of the High Roller observation wheel at the Linq.  The room was decorated super cute with fun details all around.  14 of Neha's closest friends from childhood joined her to party it up in Vegas.  All of the girls were coordinating in colors and Neha had a fabulous gold and black dress that definitely made her stand out.
There was a wall with images of the Bachelorette girls and then a desk with images of all the Bachelors.  Neha's groom was front and center.  She even had a tray of red roses.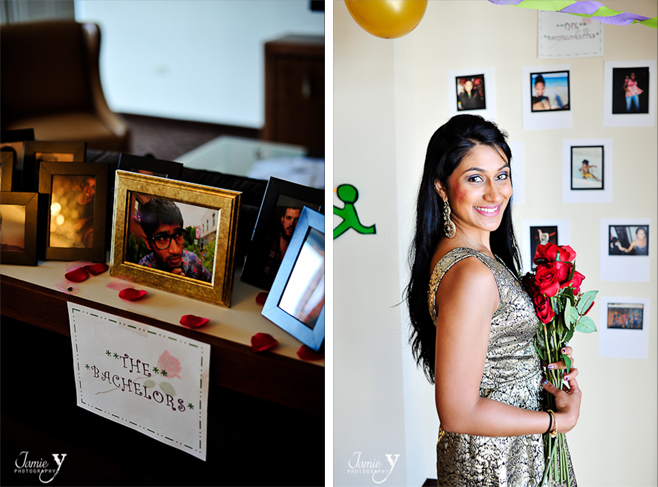 The festivities started off with everyone getting a dare card, including the bride.  Each one of them read what they had to do in front of the group.  It isn't a bachelorette party without some crazy dares.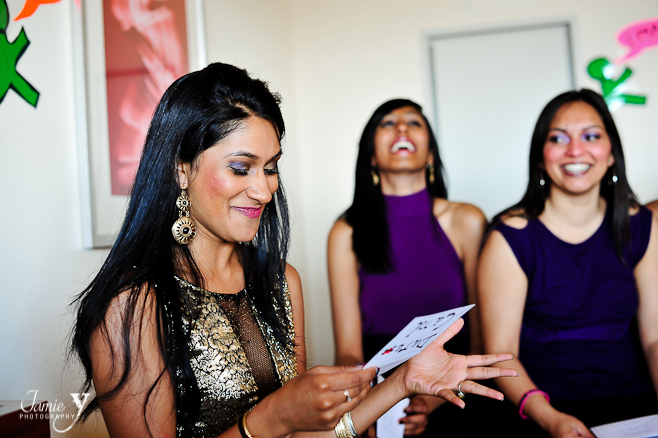 Then one of the cutest things was the "rain money".  Each girl had an envelope with her own stack of ones inside, wrapped in a tag saying "rain".  SO CUTE!!  They were going to see chippendales later so these $1's would definitely be coming in handy.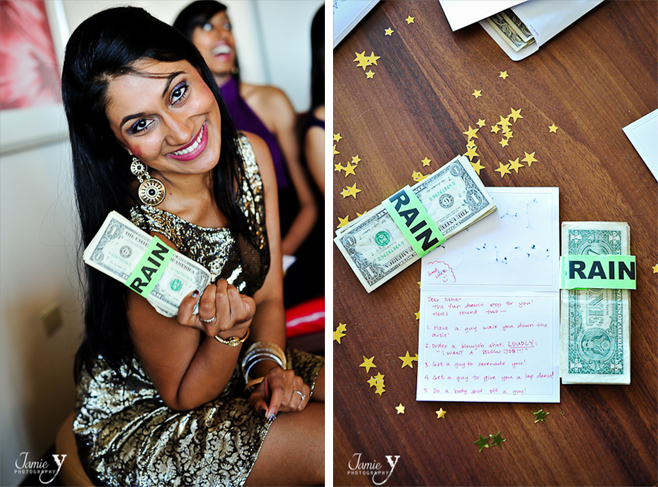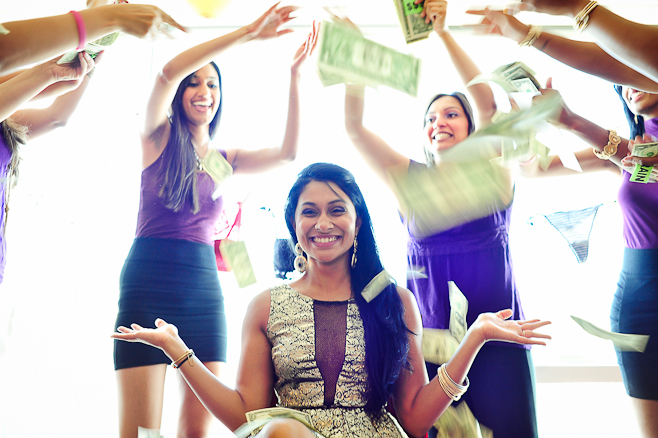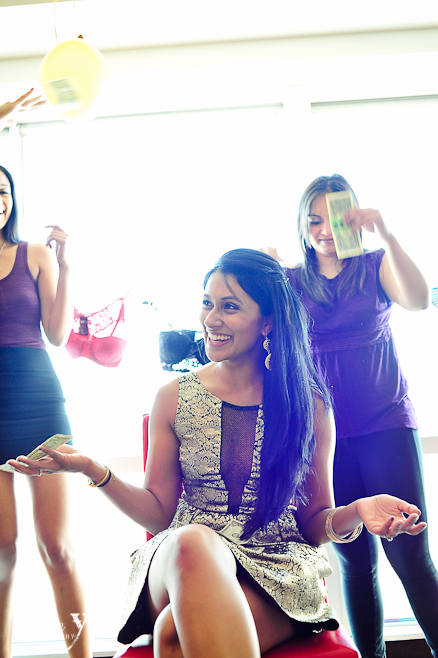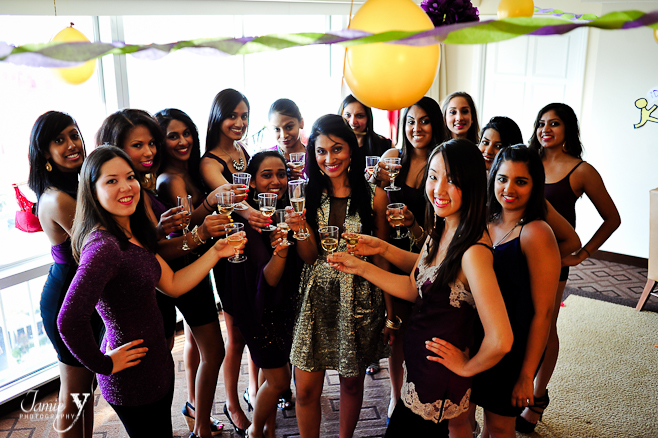 After some champagne we all headed outside for some more portraits.  We took one of each of the girls with their personalized bachelorette sign.  Then we got photos of each of them with their personalized flask.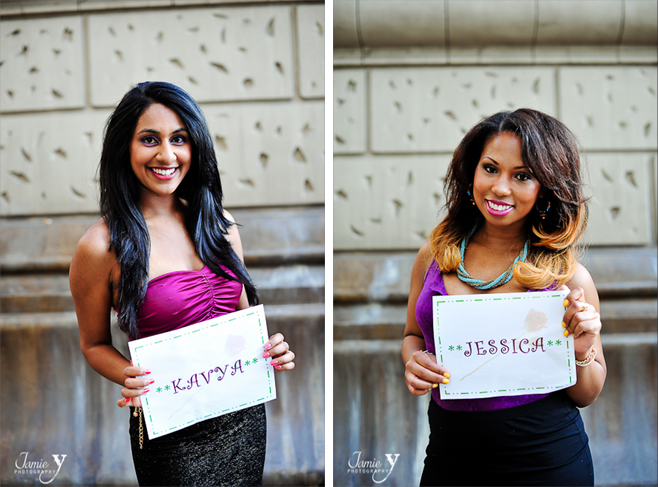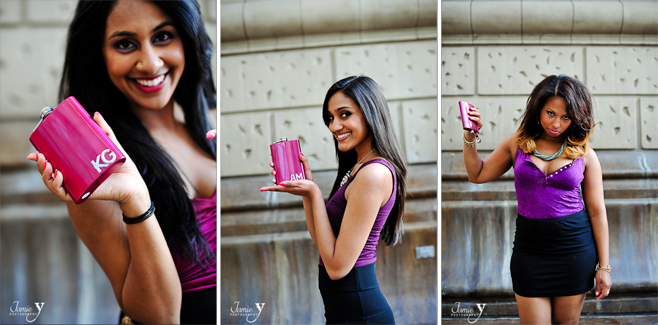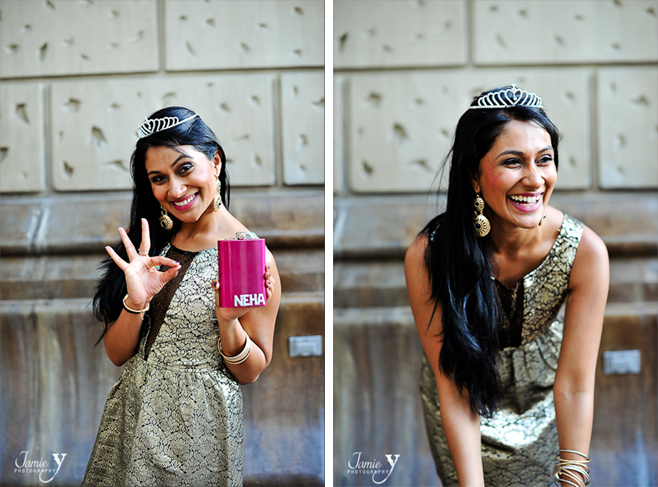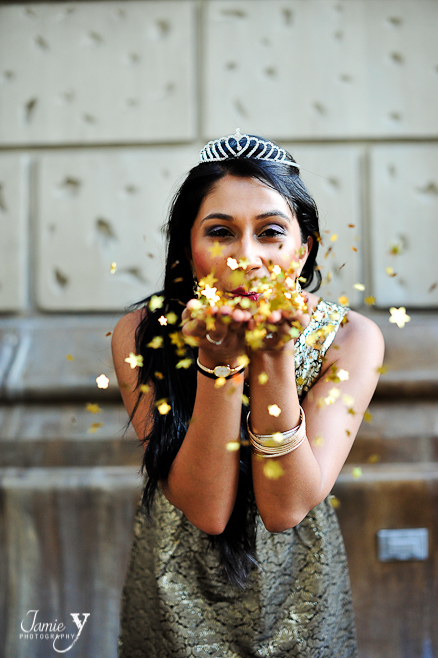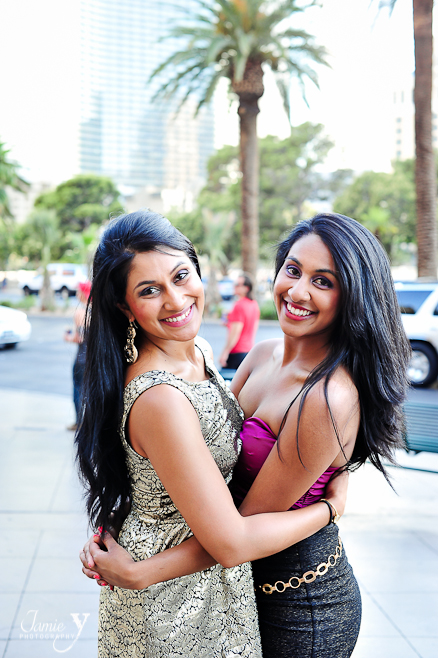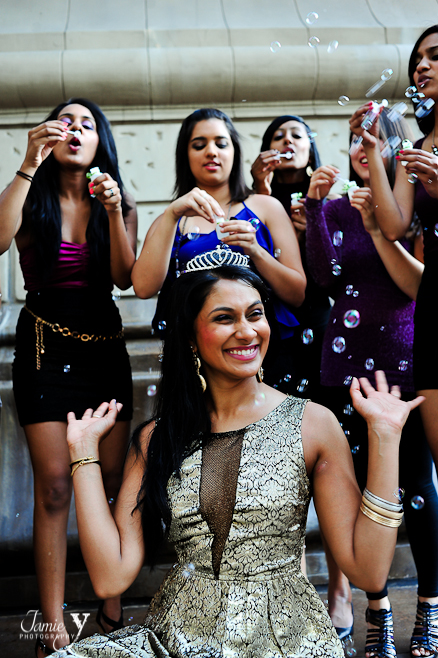 There was bubbles and confetti and a few group shots and then the girls were off to start their evening.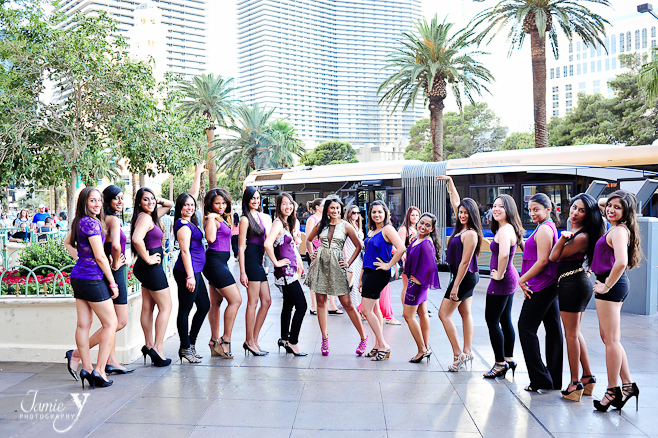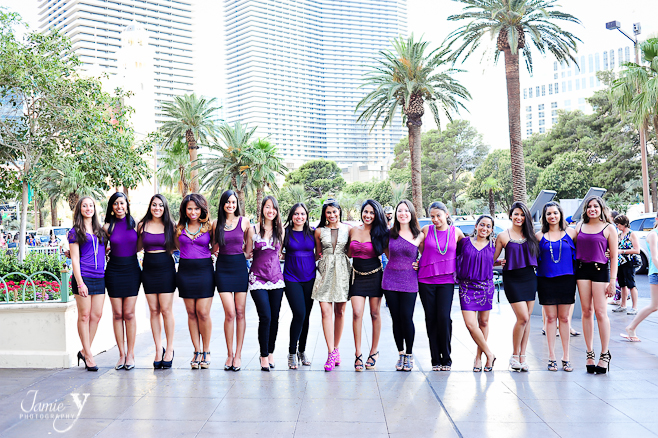 It was so much fun to photograph this event.  I hope you all had such a great time in Vegas and that the wedding is the best.
XO-Jamie