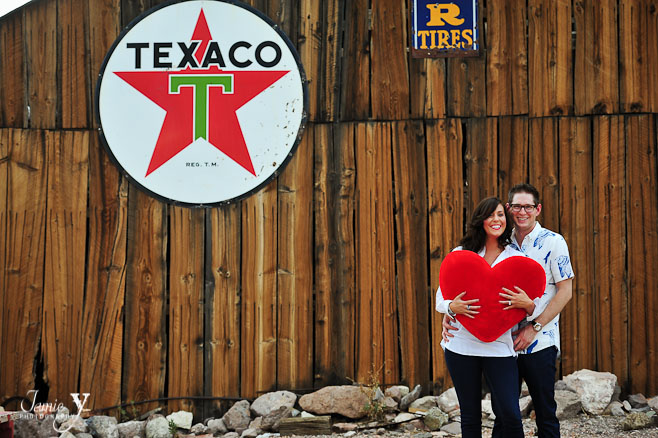 I had the absolute pleasure of photographing these two love birds for their engagement session a couple of weeks ago.  We had initially planned for the photo shoot to happen at Mount Charleston to escape this summer heat.  However, the summer monsoons had a different plan for us.  The rain and clouds pretty much hung out right over mount charleston for half of the day, including when our shoot was supposed to start.  Alexa had the fabulous idea of moving the shoot to Nelson, which was actually where she wanted to go in the first place.  We managed to completely escape all of the rain during the session.  It rained on our way home, but we were safe.
Alexa and Barrett are getting married in September in Hawaii.  In the middle of planning their destination wedding, they did not forget about scheduling an engagement shoot.
We met up at Nelson and Alexa showed me their fun props.  They had a fun oversized stuffed heart pillow, a metal letter M (for her soon to be last name), and a blanket for picnic style photos.  They started off in casual outfits and ended in something fancier.  Alexa has some seriously fabulous shoes.  She wore some Christian Louboutin flats and then some amazing Gucci heels.  You could definitely feel the love between the two as they smiled and laughed during the shoot.
Congratulations you two and I can't wait to see the wedding photos.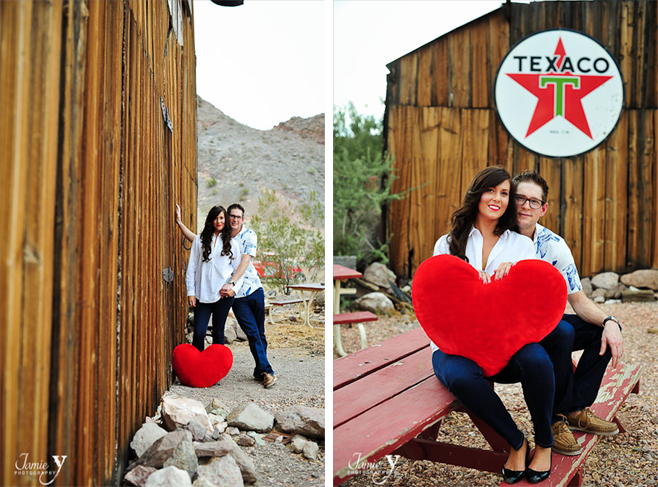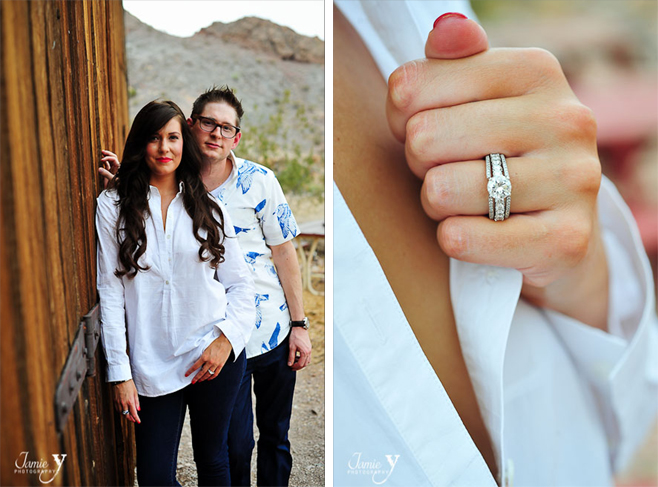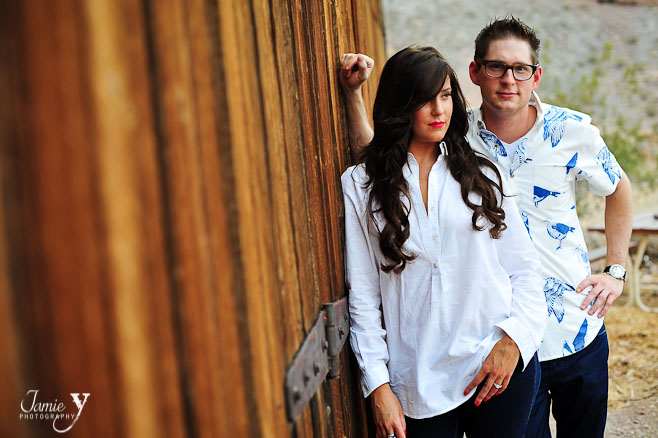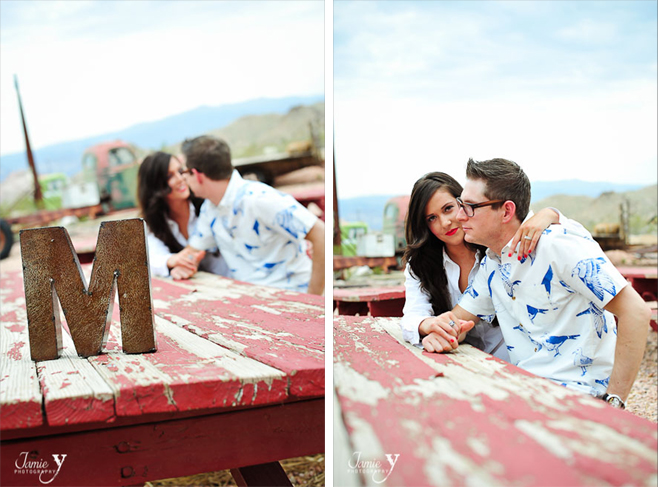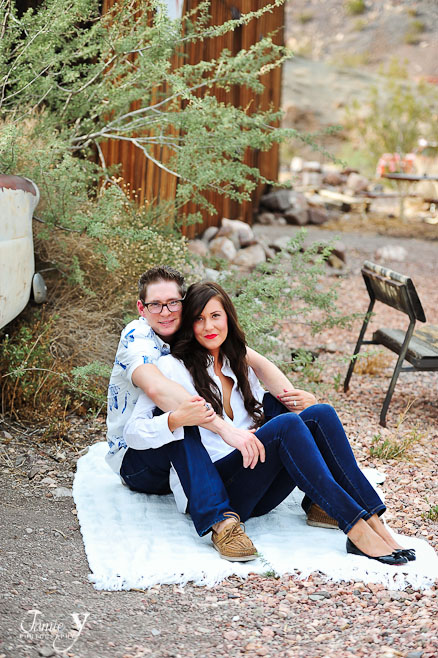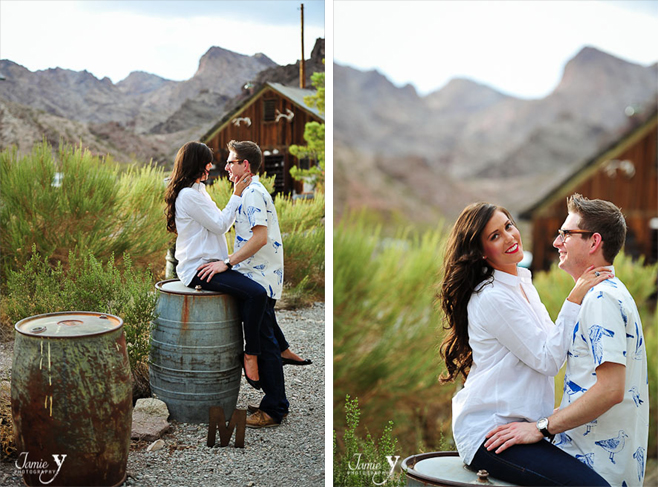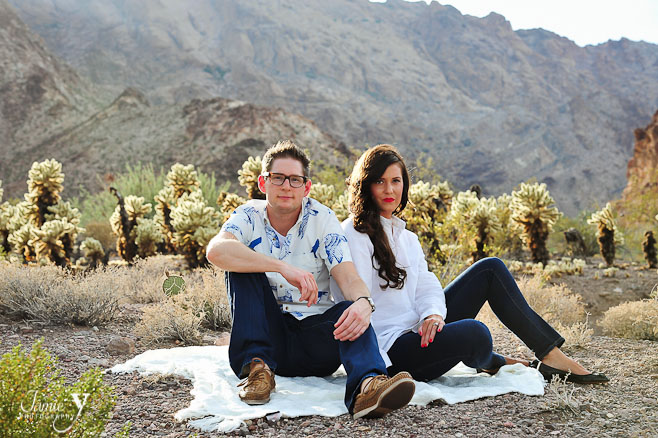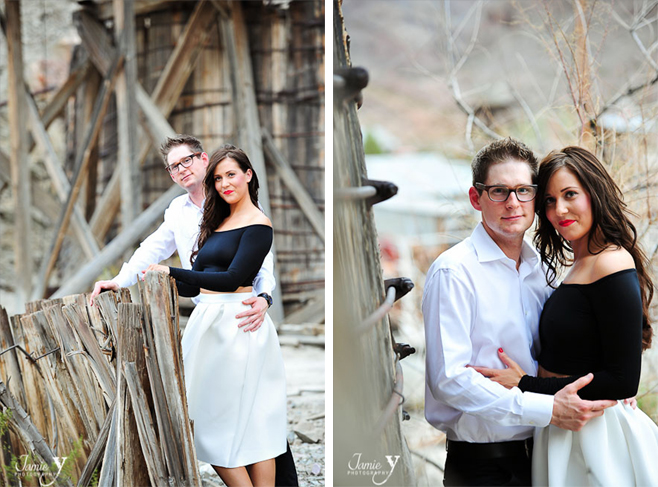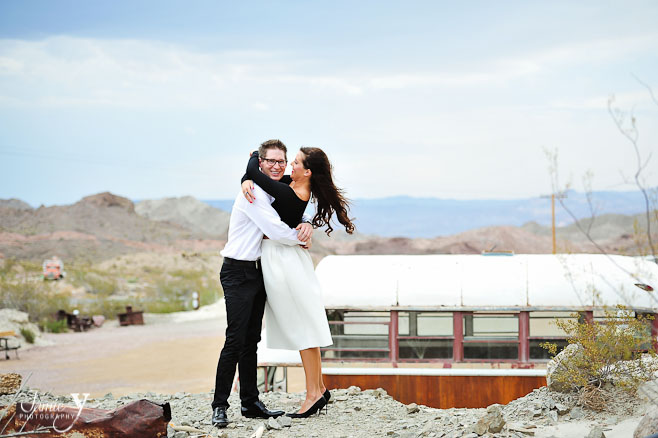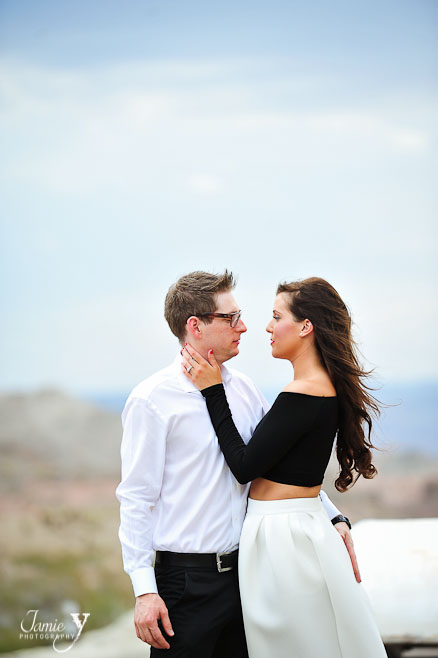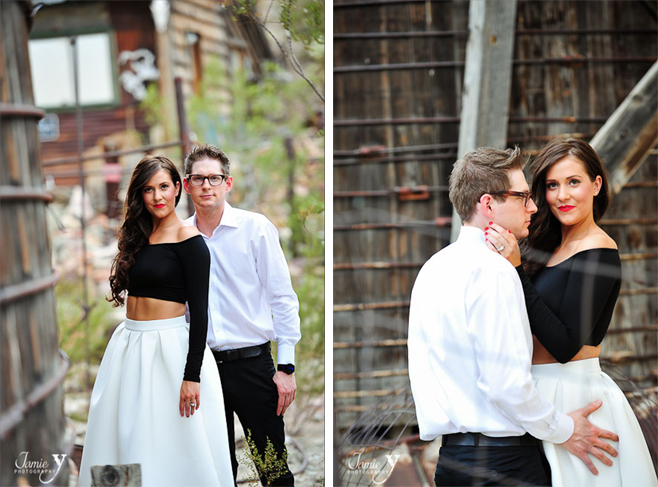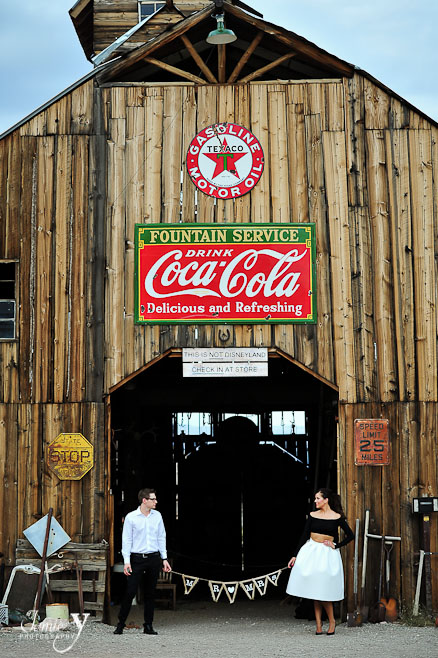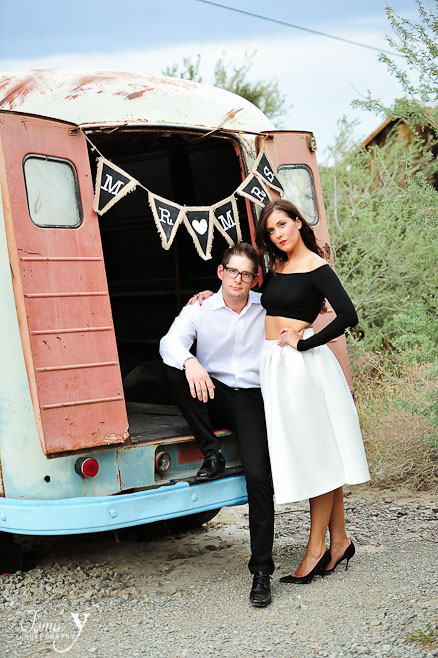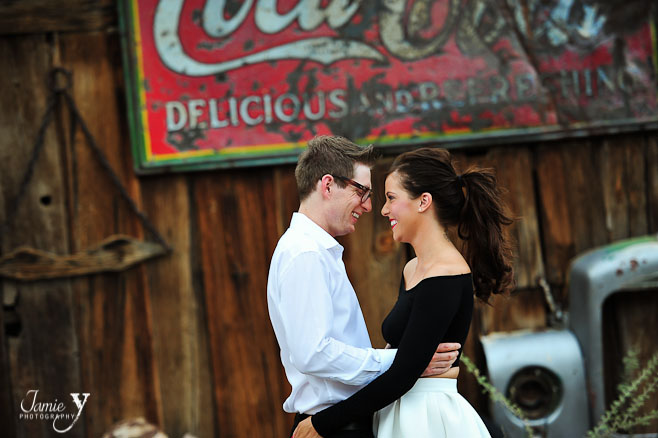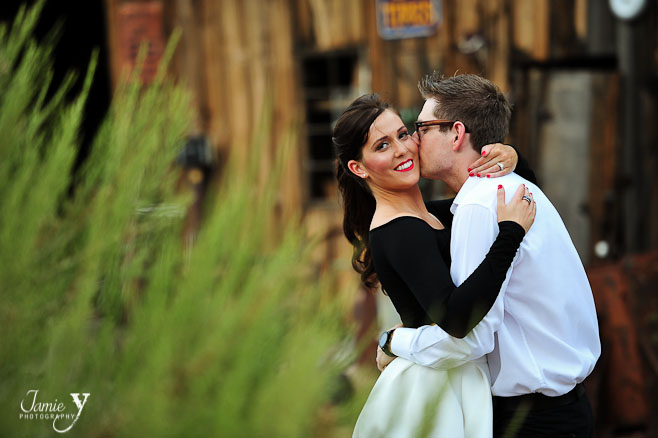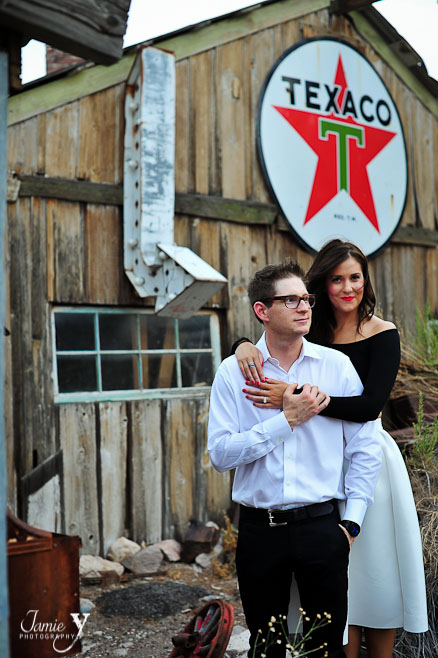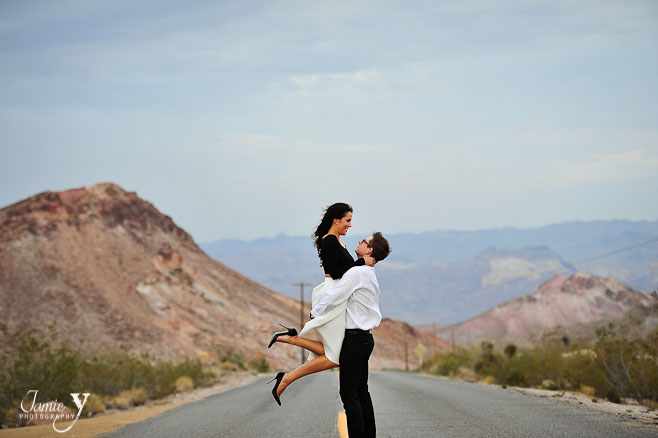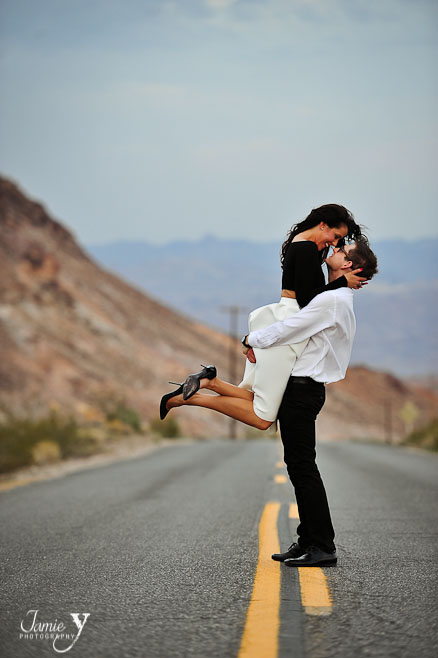 To see more from this amazing engagement session, watch the video below.
XO-Jamie
Alexa & Barrett from JamieY Photography on Vimeo.