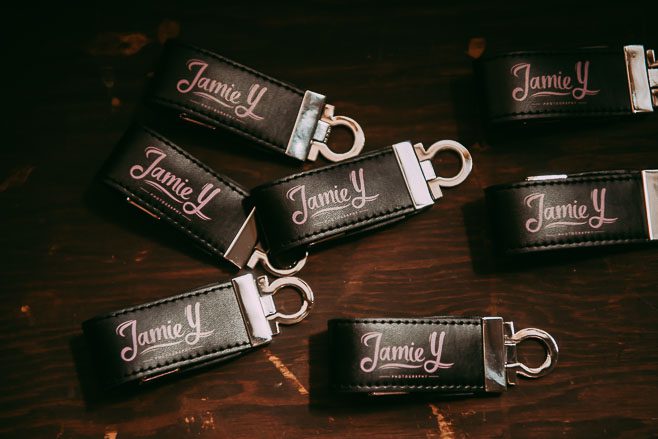 I am often asked by clients and other photographers how I deliver my final images after the shoot is done.  I have two methods that I use.  Custom USB drives and/or online galleries.  For weddings, this is included in all of my packages.  For portrait clients, the digital files are not typically included, but can be purchased seperately.
The USBs that I use are from USB Memory Direct.   They offer several cool designs with your custom logo printed directly on them.  The ones I am using right now are the leather style with a button clasp on the back.  I purchase in several sizes, 4GB all the way up to 16GB.  16GB is usually the largest size I use for a wedding.  Many computers do not even come with DVD drives so USBs are the best way right now to store images.
The second method of delivery is via an online gallery.  I currently use PASS for my online galleries.  The store the gallery for 10 years.  The galleries can be shared with friends and family who are also able to download or purchase prints directly from the app.  Galleries of less than 100 images are free and larger then 100 images are a fee of $29 to upgrade.  Non-upgraded galleries allow downloads of individual files at a time.  Upgraded galleries allow you to download all at once.
My wedding packages include digital files.  Clients have a choice of a USB or upgraded online gallery.  If they want both, I will send them the USB and they are able to upgrade their gallery directly from PASS themselves.
XO-Jamie