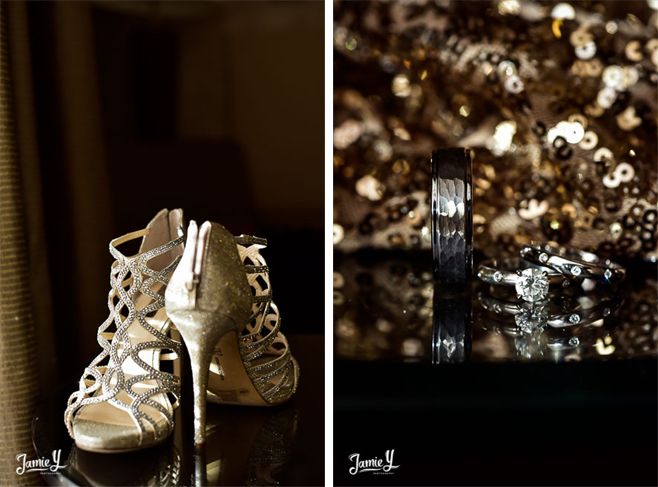 Monica & Patrick traveled to Las Vegas for their intimate New Years Eve elopement.  We started off with the pair getting ready in their hotel room at the Treasure Island.  Patrick had the honors of zipping up Monica's dress for her.  They then traveled to a nearby chapel for their ceremony.  After they were officially Mr & Mrs, we went to a desert landscape setting for some portraits of the two of them.  Monica changed into a glitzy gold dress before heading off to our final stop, Downtown Las Vegas.
Congratulations to the super happy couple!
To see even more, watch the slideshow below.
XO-Jamie

Monica & Patrick from JamieY Photography on Vimeo.