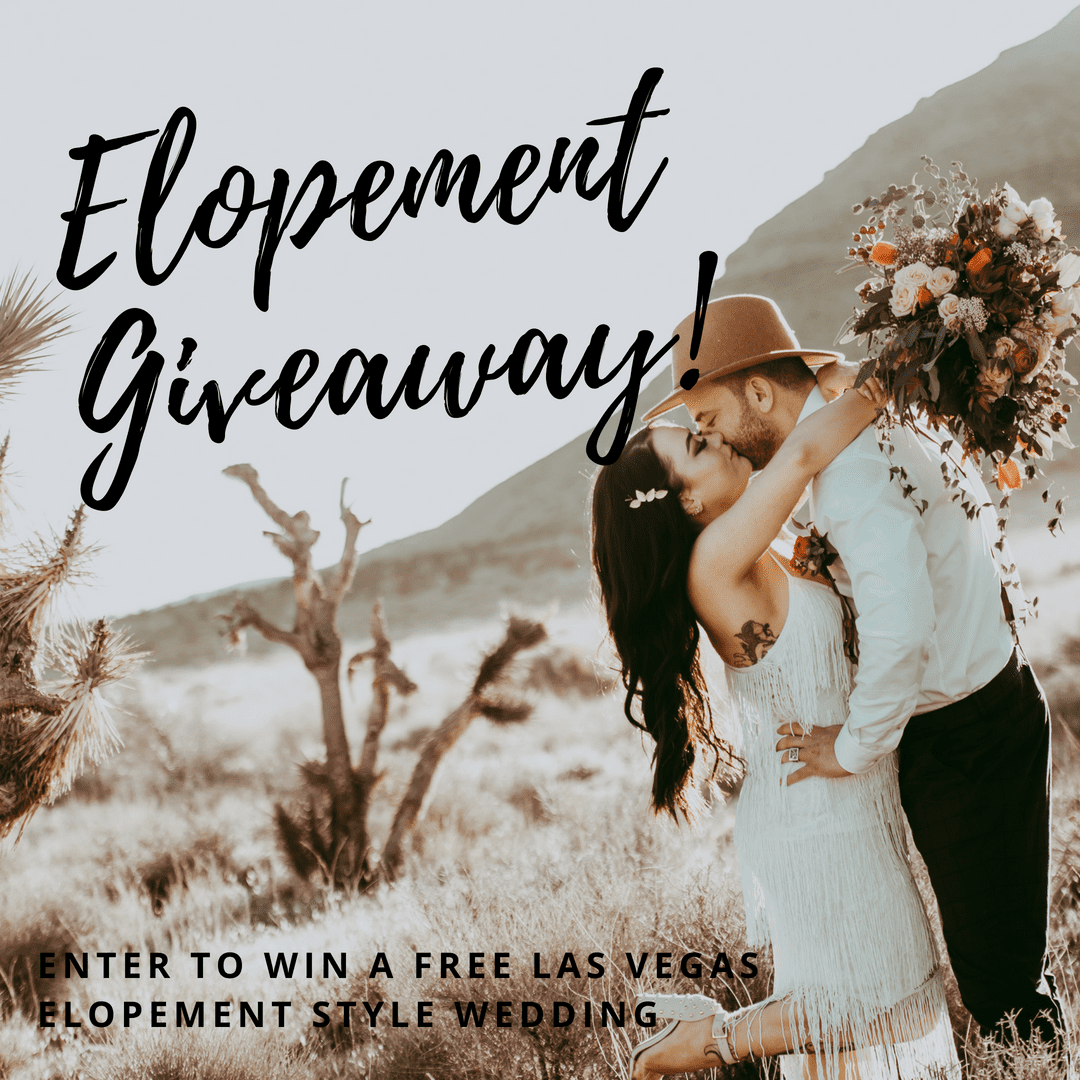 Las Vegas Desert Elopement Giveaway!!
You bring the dress, love of your life, and we'll do the rest! We are teaming up with a crew of amazing vendors to giveaway a FREE WEDDING in Las Vegas this Fall. We want to make your elopement dreams come true…
What's included?
Photography
Video coverage of the ceremony
Location and permits
Bouquet and Boutonniere
Cake and Champagne
Modern Minister
Professional Hair & Makeup
 Entering is simple: Find this post on Instagram and follow all of these vendors @elopementlasvegas @weddingvowslasvegas @goldensummitfilms  @briannamichellebeauty @jamieYphotography
Leave a comment on that post and tag your fiance' then send us a DM and let us know why you want to elope and why we should choose you! For bonus points, share this on your Instagram profile and story or even with a Facebook post or story. If you know someone engaged and would like to nominate them please tag them in the post! We cannot tell you how excited we are for this giveaway, winners will be announced on 9/15/18.
Elopement is to occur in October on a Monday, Tuesday, or Wednesday that couple and vendors are available.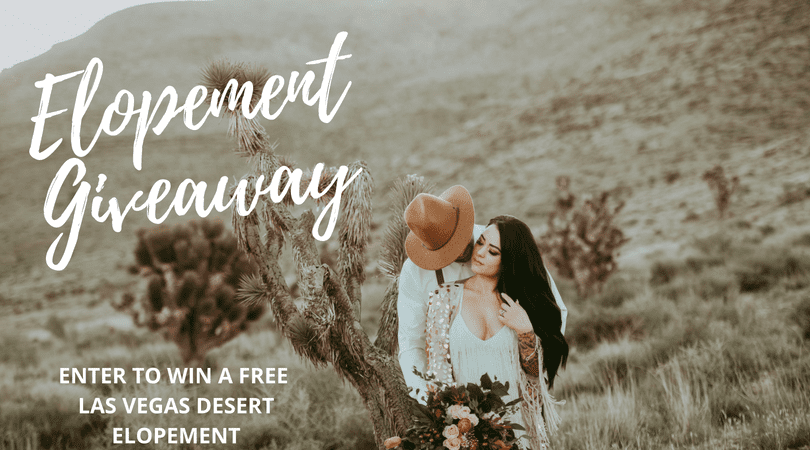 Good luck and if you have any questions at all just message me or comment below.
XO-Jamie
Las Vegas Desert Elopement Giveaway