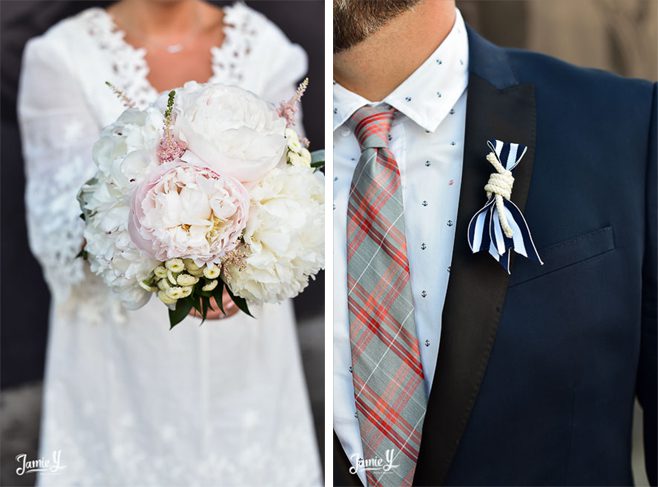 As told by the bride herself: "Finding love online certainly isn't a new concept; dating websites are a dime a dozen these days. But you can also find love where you least expect it — like on your favorite social networking site. Because Instagram is a photo-driven medium, it's easy to feel like you know someone before you even meet them. A comment he left caught her eye, and after taking a look at his account, she learned that they had many similar interests which turned into an endless email chain, texting, talking over FaceTime and, eventually several months later Kirsten traveled from Liberty Lake WA to meet Zach in Redondo Beach, CA, where he lived. "It was the best weekend of our lives!" she said. "Head over heels in love. It was comfortable, it was honest, it was right. I couldn't put it into words if I tried, honestly." "I still have a photo posted that was taken at the airport for the first time. Little did I know I was going to meet my future husband. I'm so thankful for having it all documented." The two embarked on a long-distance relationship, visiting each other as often as they could. At the end of February Kirsten made the move from WA to CA and in May, Zach proposed to Kirsten while they were taking in one of favorite their things together Baseball! "You never know what you might find in your crackerjacks these days!" The happy couple tied the knot on June 15th 2016."
I had the honor of meeting up with this happy couple in the Freemont East district downtown for a short photo session after their ceremony.  They were adorably in love!  They also have pretty kick ass style.  From Kirsten's hair, to Zach's suit, the flowers, and everything in between.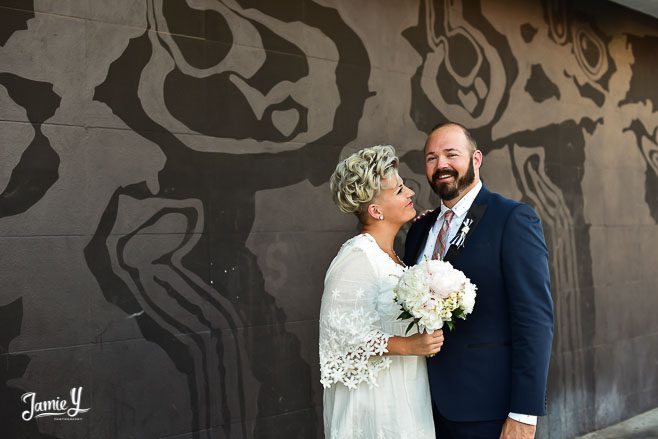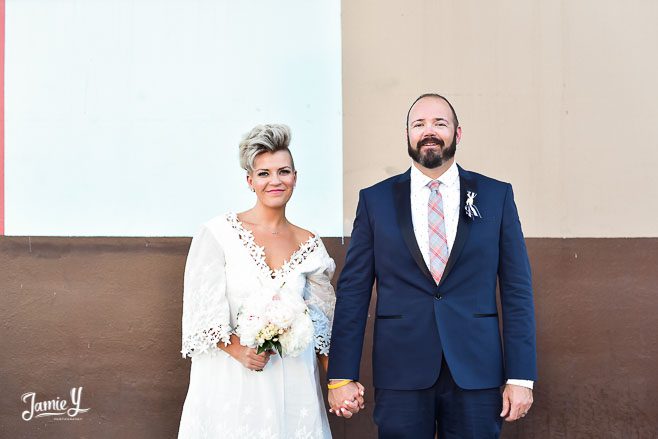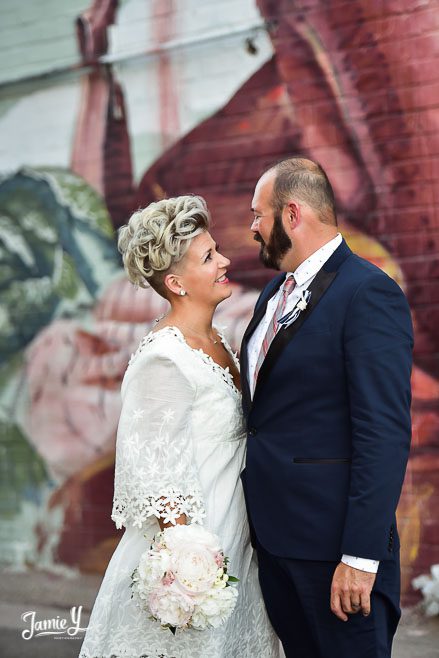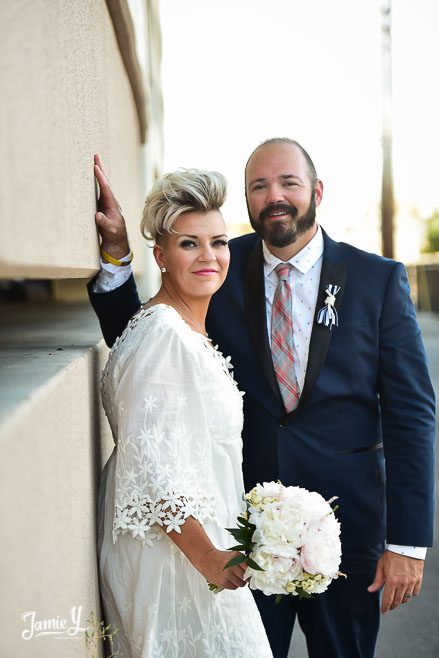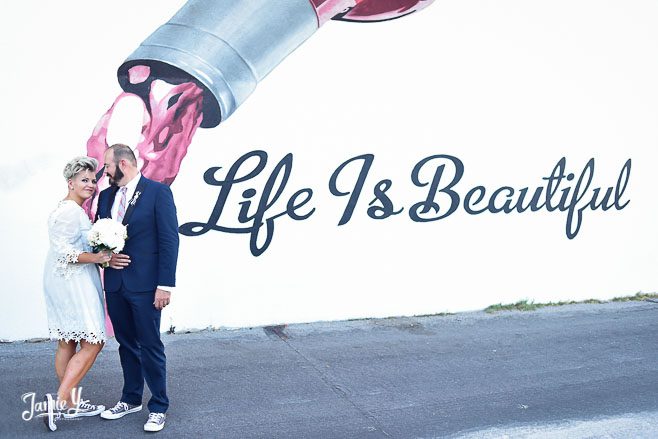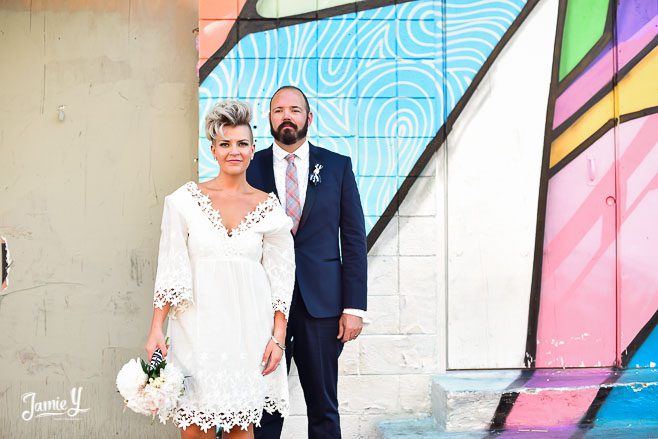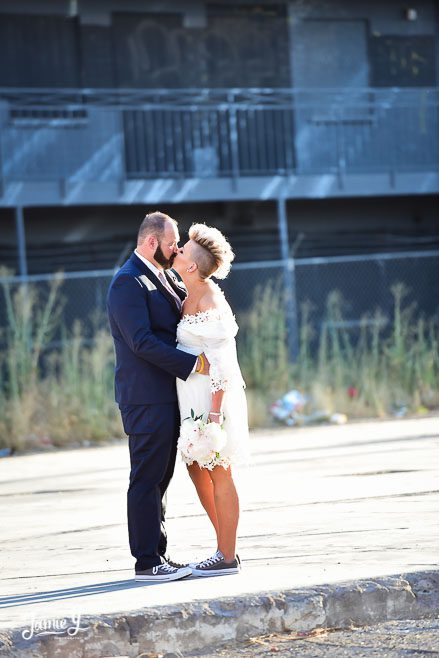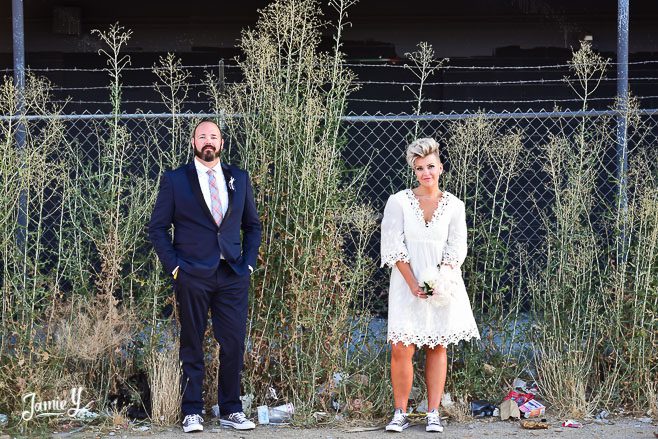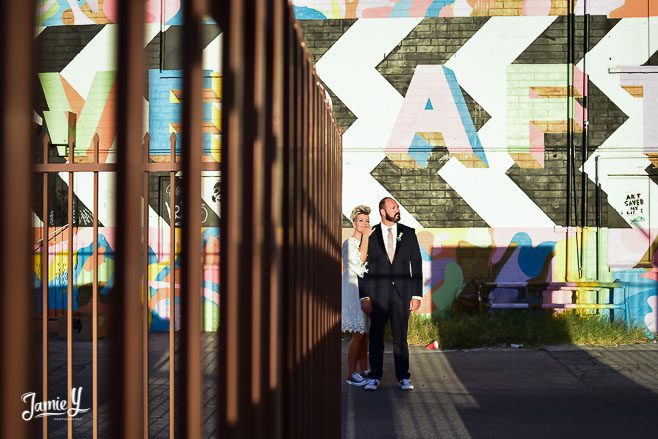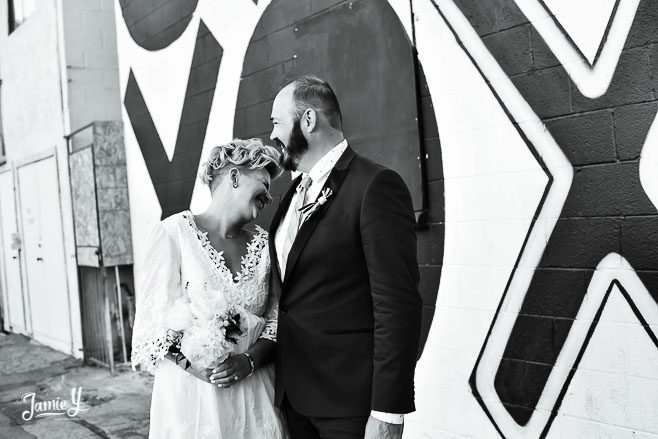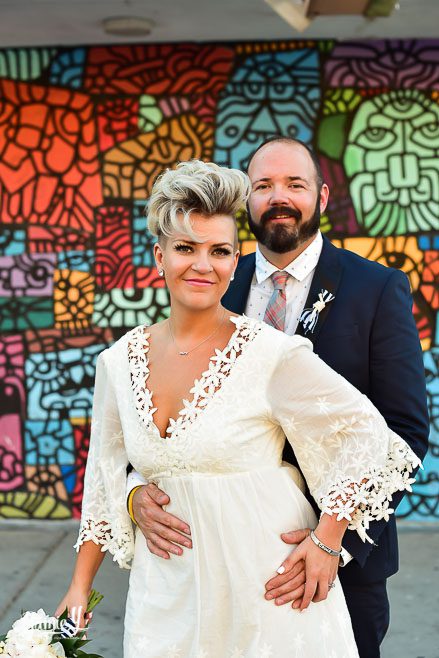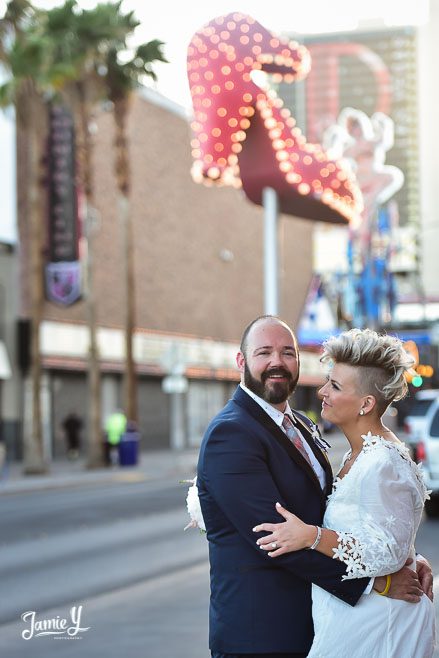 Congratulations Kirsten & Zach!
XO-Jamie