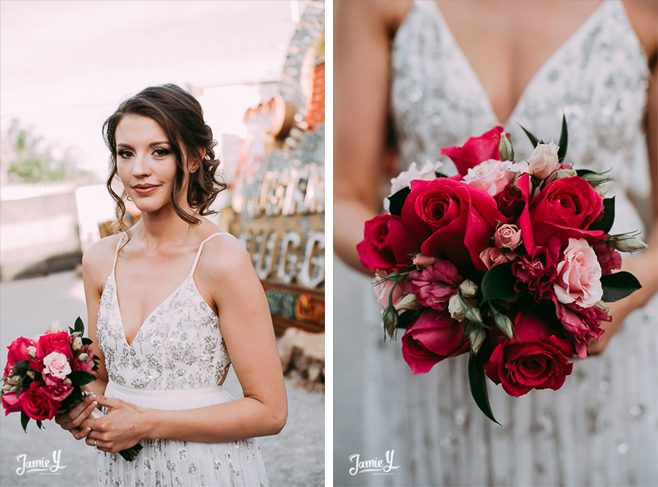 Hayley & Grant wanted to elope at the Neon Museum in Las Vegas and that is precisely what they did.  Hayley & Grant live in the UK and they wanted their wedding day to be private, romantic and intimate.  The North Gallery at the neon museum was the perfect place to achieve this.  The total number of people inside the museum was just 5 of us, the officiant, the couple, me the photographer, and Ian with the Neon Museum staff.
Hayley was beautified by the talented team over at Amelia C. & Co.  The couple rode in separate taxis to the venue so that they could have the big reveal when Hayley walked down the "aisle" to meet her groom.  Grant was full of smiles from the minute he saw her.  Hayley mentioned to me that he isn't usually the smiling type.  As I looked over all of their images he was smiling pretty big in 95% of them.  Your wedding day is one of the happiest days of your life and it was apparent that it was for these two.  Hayley's Needle & Thread wedding dress was pure perfection.  So unique and non traditional.  Grant wore his military uniform, which is never a bad choice.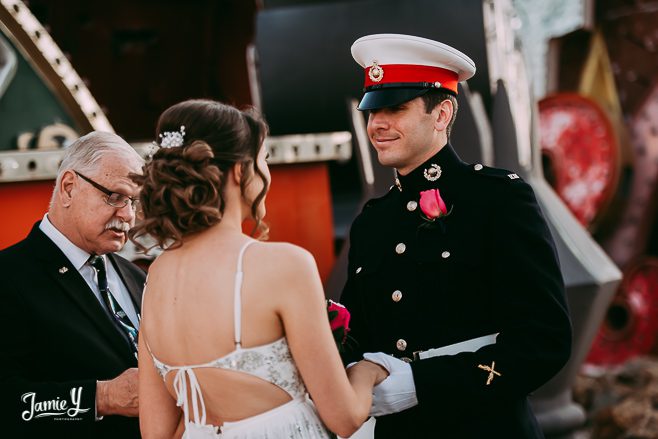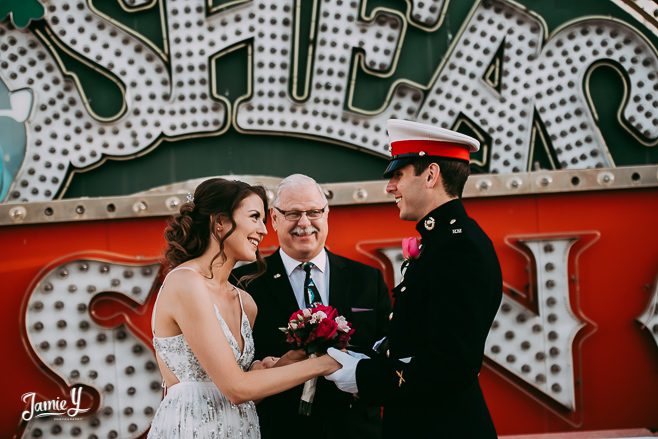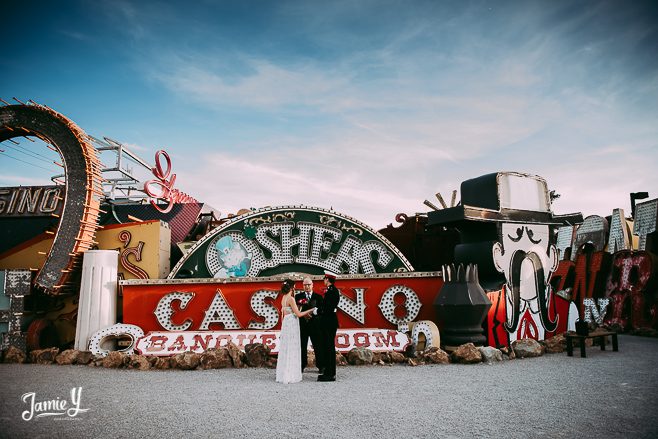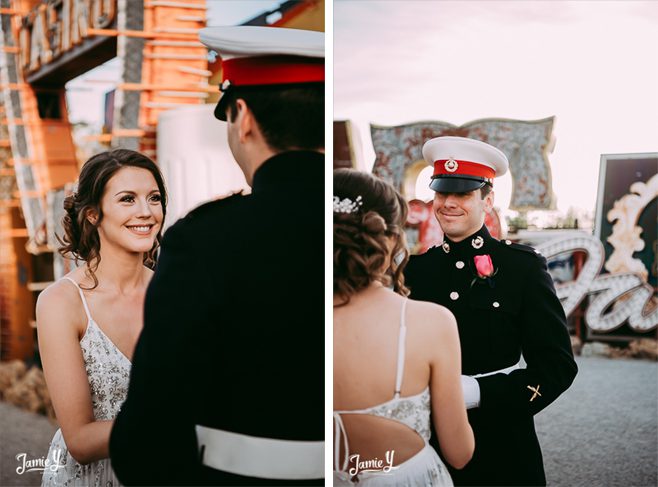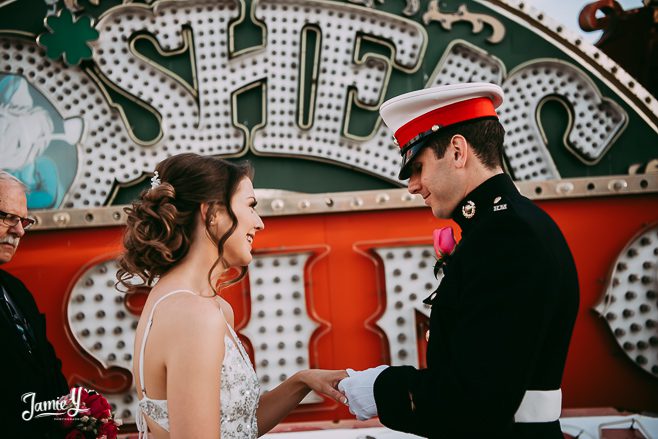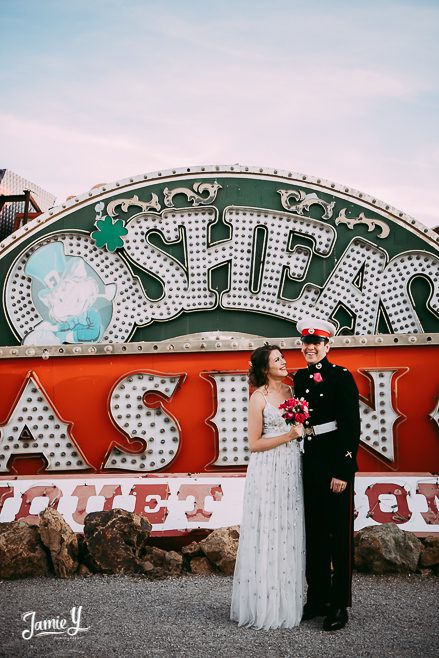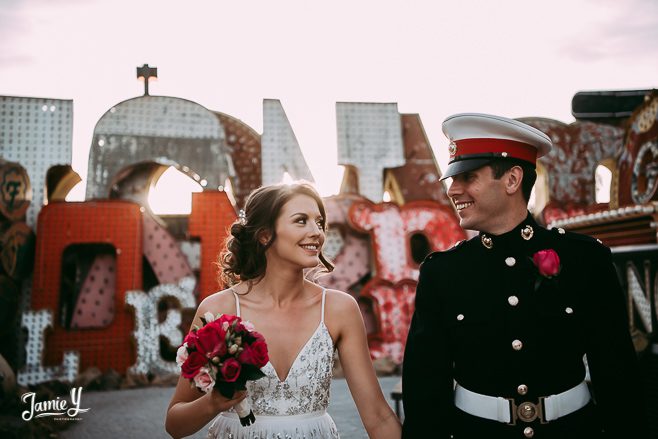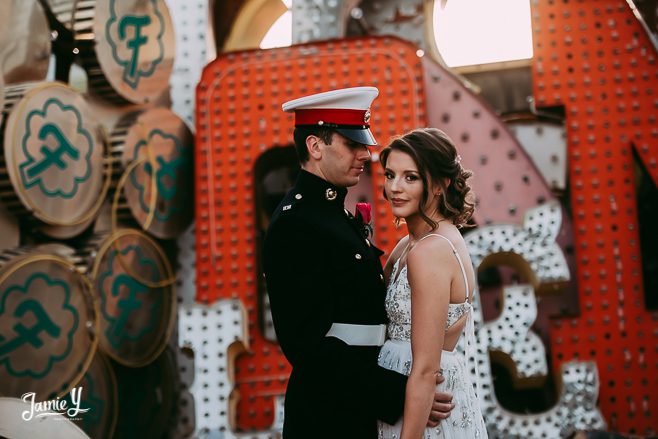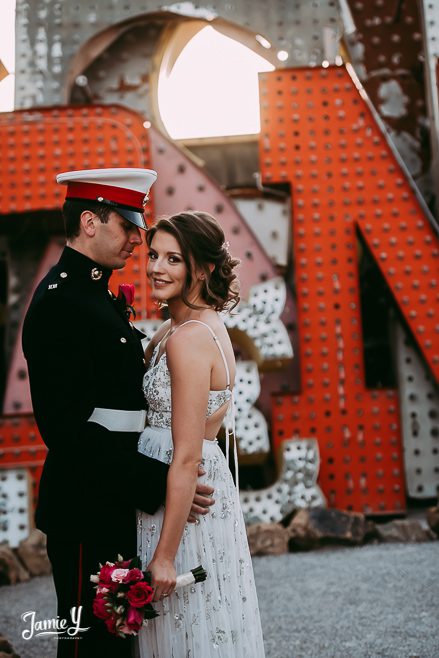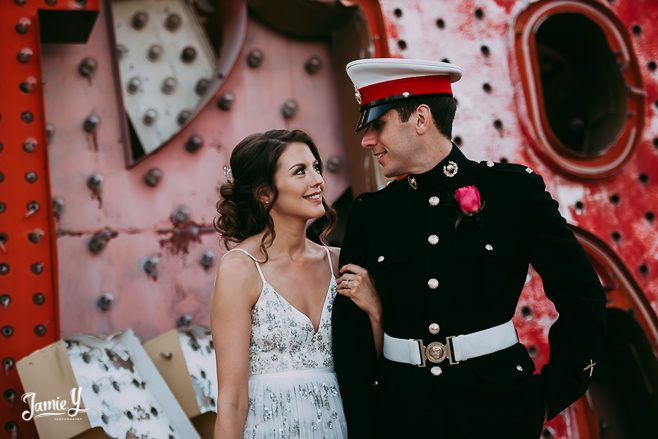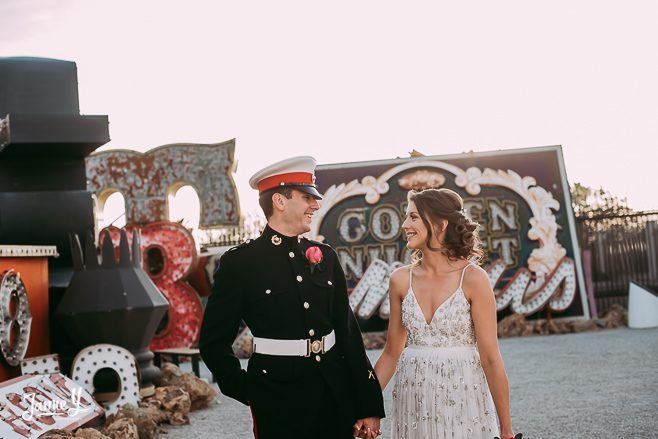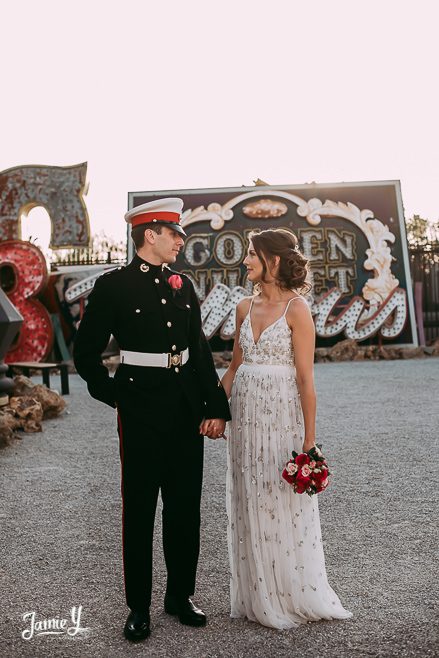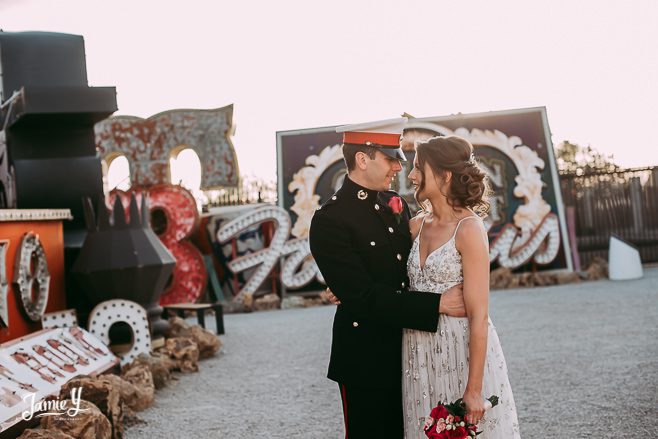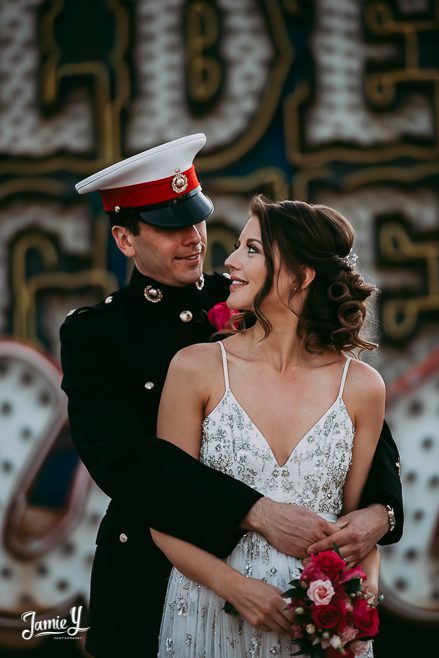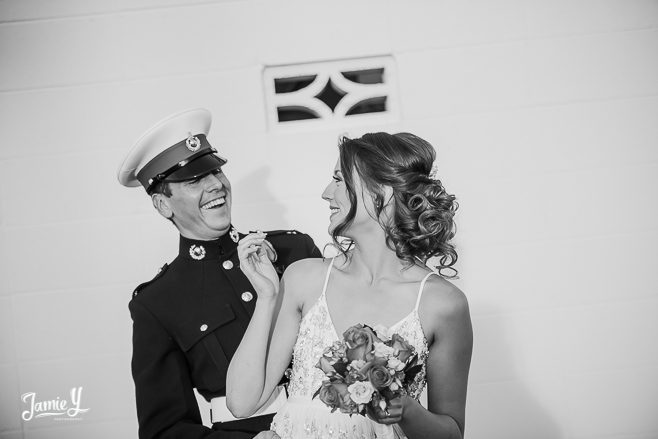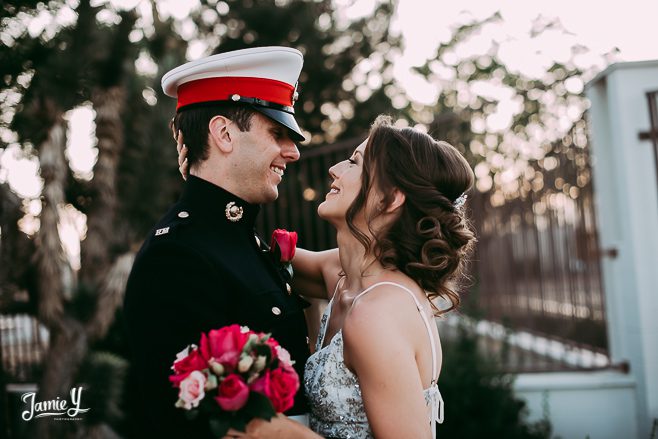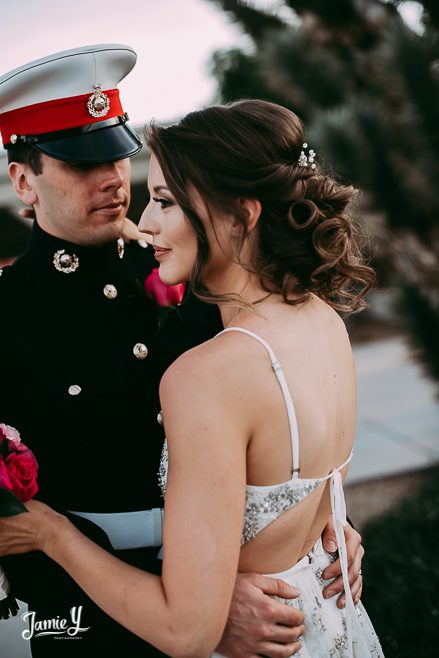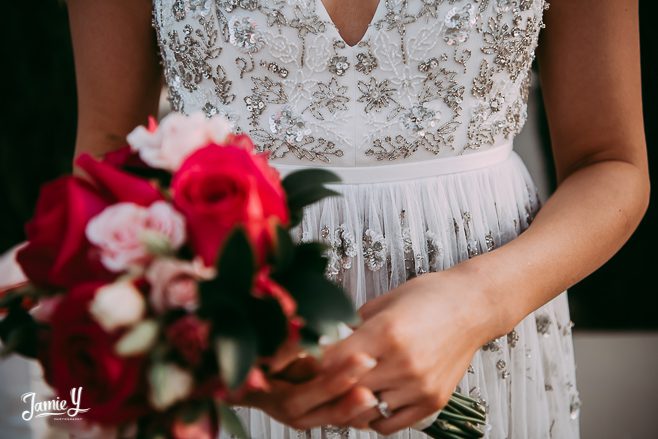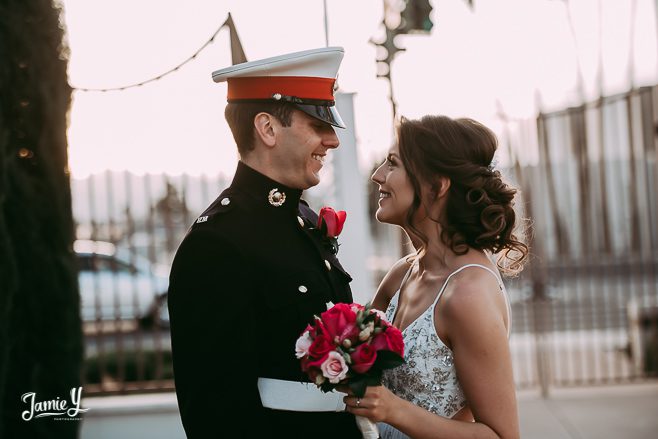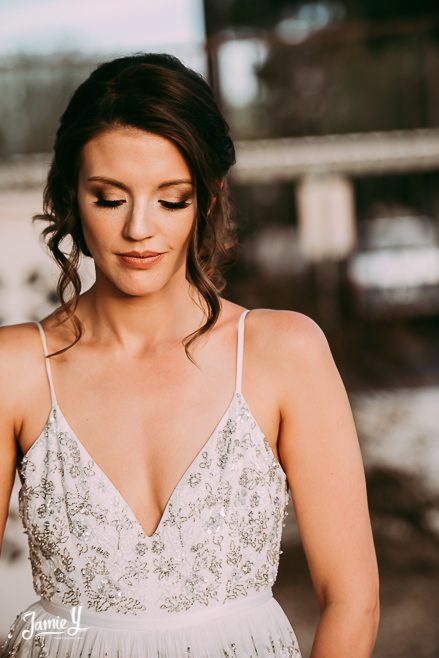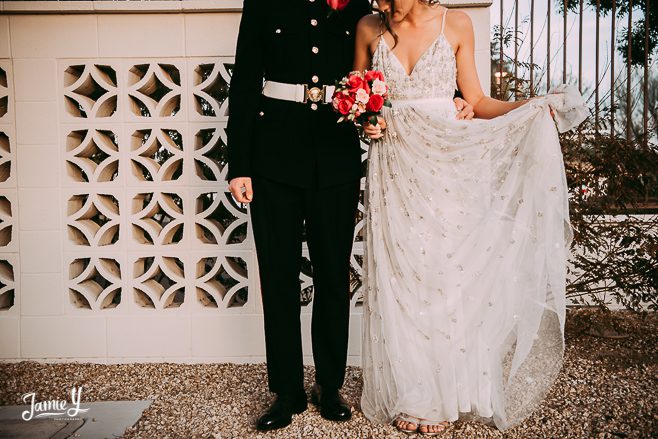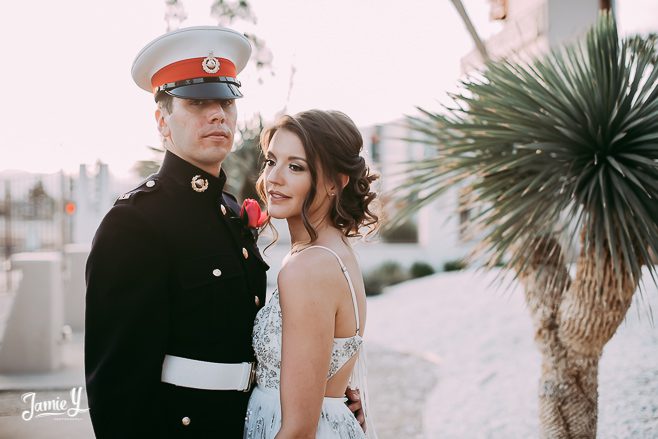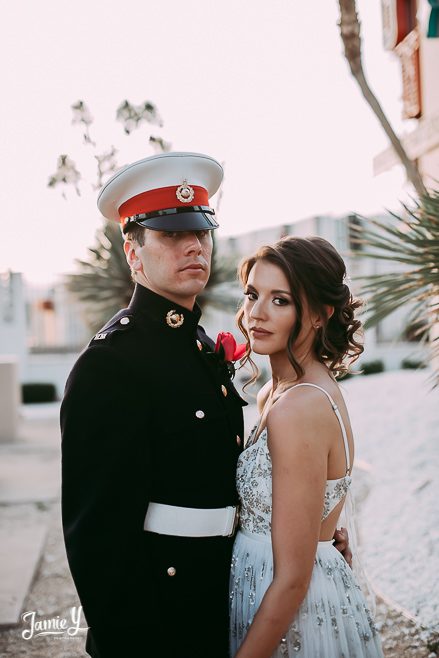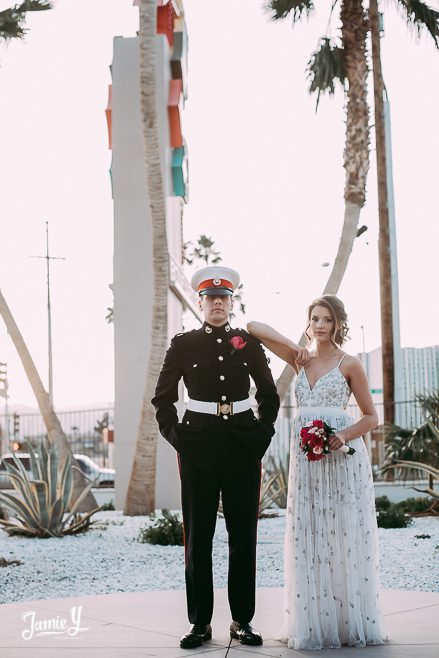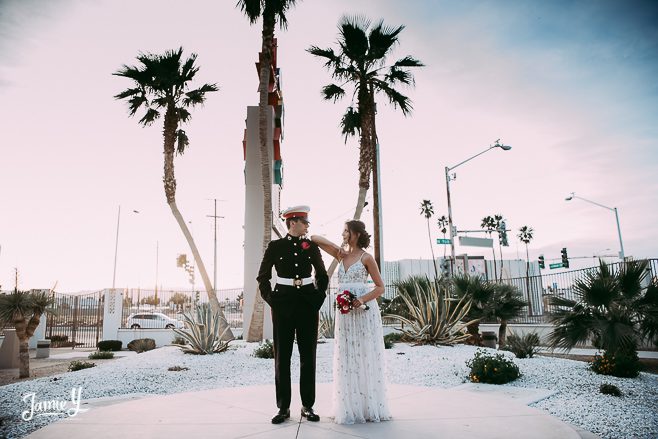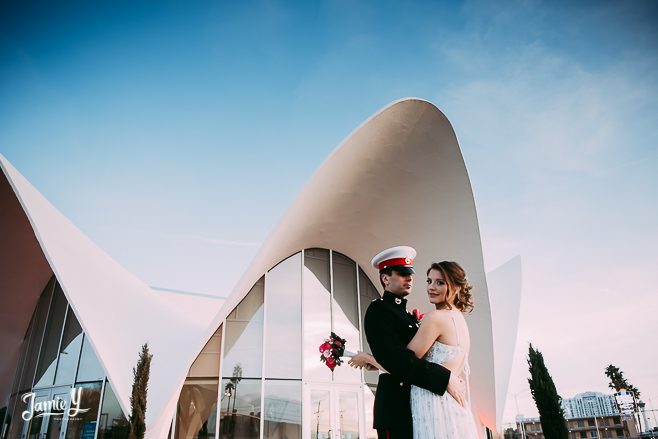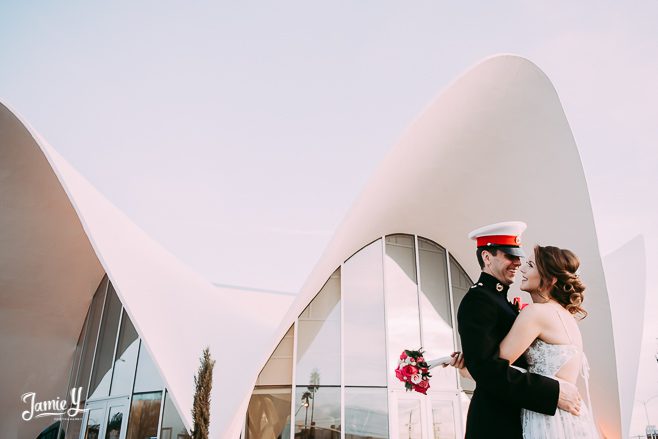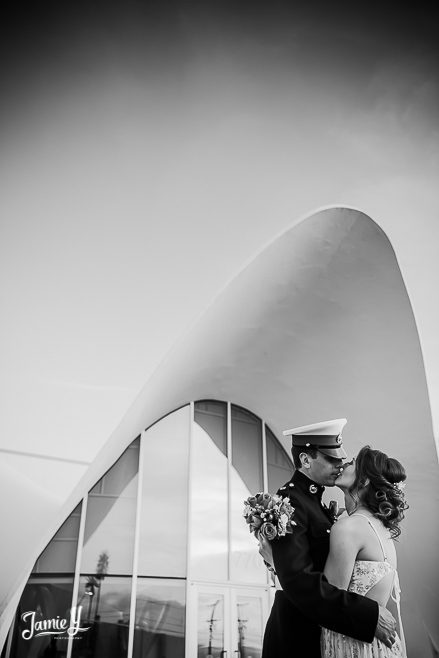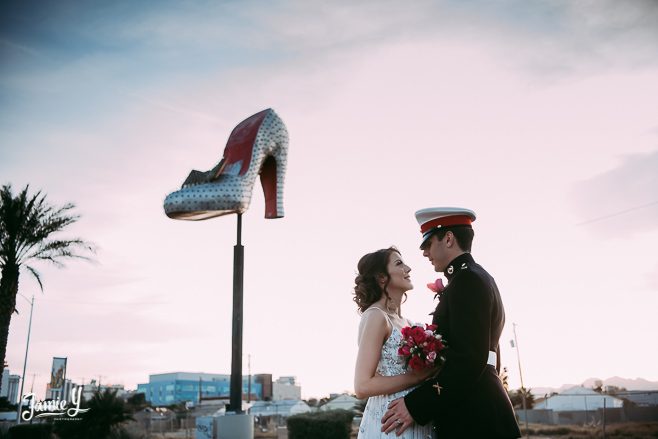 Amazing team of vendors:
Officiant: Elegant Vegas Weddings
Venue: Neon Museum North Lot
Hair & Makeup: Amelia C & Co.
Dress: Needle & Thread
To see even more, watch the video slideshow below.
XO-Jamie
Hayley & Grant from JamieY Photography on Vimeo.