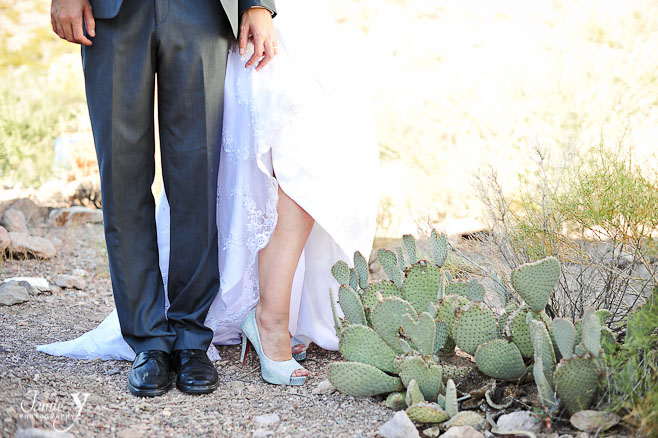 Lidia & Herbert traveled to Las Vegas for their destination wedding all the way from Brazil.  They were married the day before our shoot and I met up with them the following day for a fun portrait session.  We went to Nelson Ghost town in Eldorado Canyon which is full of barns and vintage items as well as beautiful desert scenery.  Herbert rented a Harley and rode it up there and then back downtown where we finished up the session under the neon lights of Freemont street.
Lidia & Herbert brought along their personal vows from the day before.
Herbert has a favorite pair of socks that Lidia thinks should have been thrown away a long time ago.  So, he brought them along to include them in some photos.
Congratulations to a beautiful couple!  To see more images from our session, view the video below.
XO-Jamie
Lidia & Herbert from JamieY Photography on Vimeo.