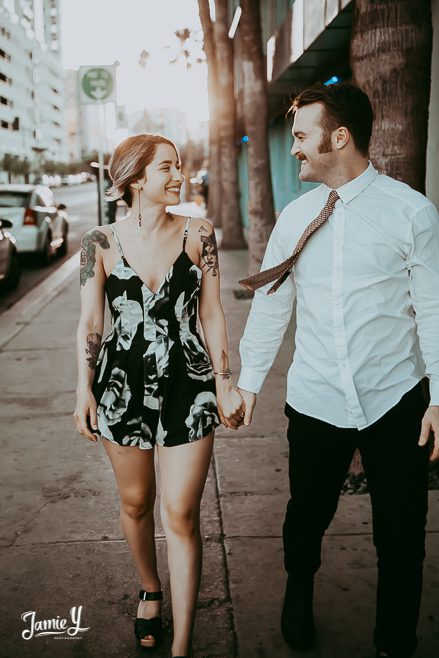 Today's Edgy Downtown Vegas Engagement is of the fabulous couple Travis & Annie. Travis is a videographer who works with a previous client of mine named Ali.  Ali knew that Travis was going to propose to his girlfriend Annie, so she hired me as a gift to them to document the occasion.  Travis opted for a more private proposal.  Choosing to carry the ring with him on their Las Vegas trip and pull it out at the right moment.  Of course Annie said yes!
I met up with them after a few days of being in town.  We did a super short session in the downtown area with the Art Murals and iconic El Cortez casino.  All such fun perfect backdrops to show off some Vegas charm.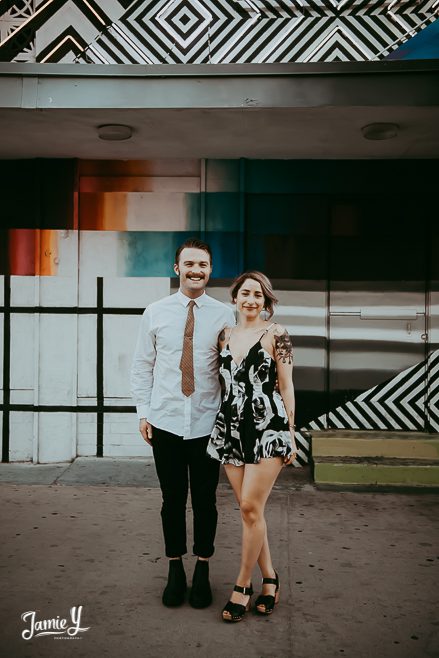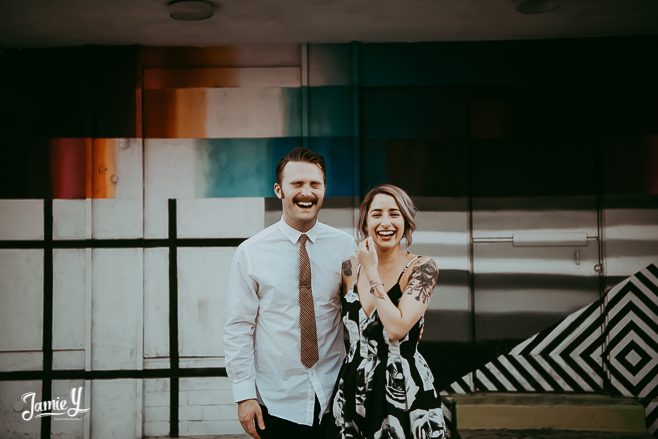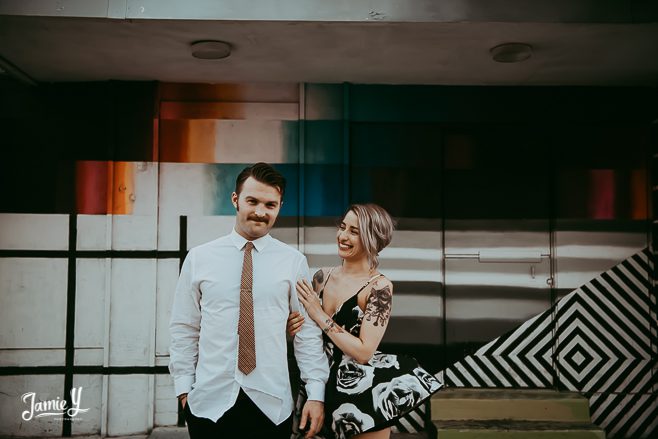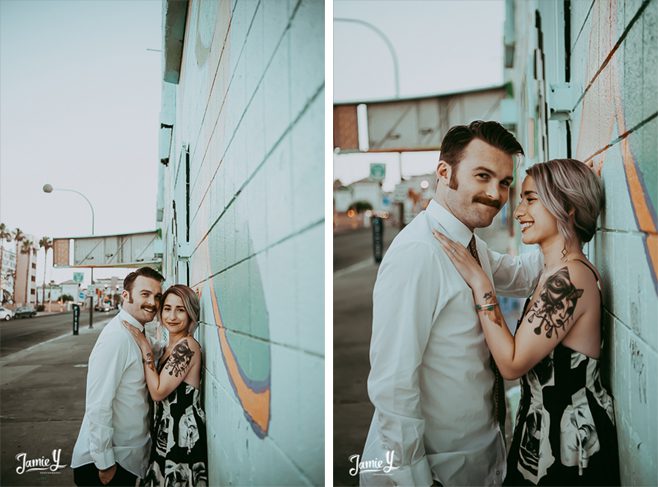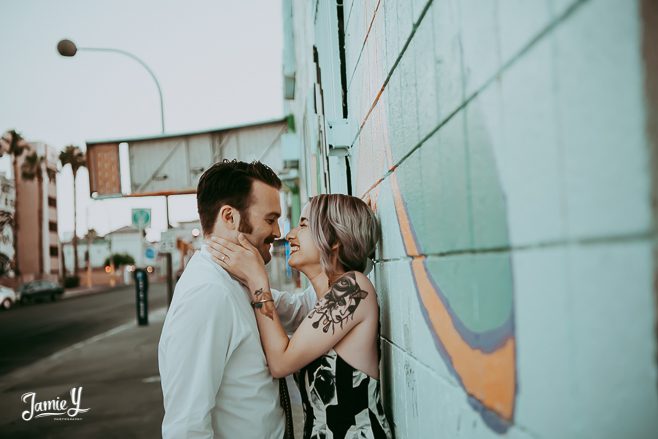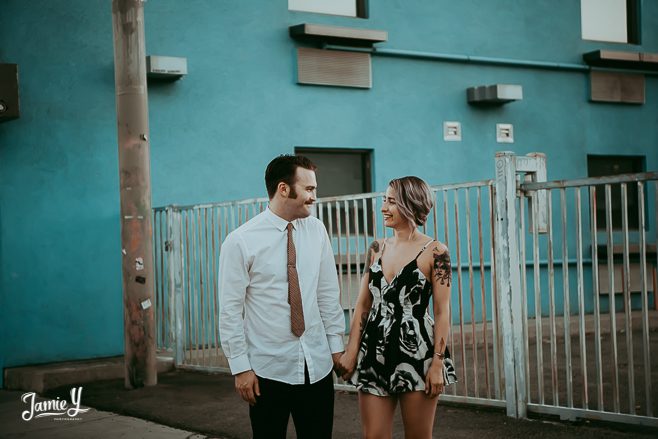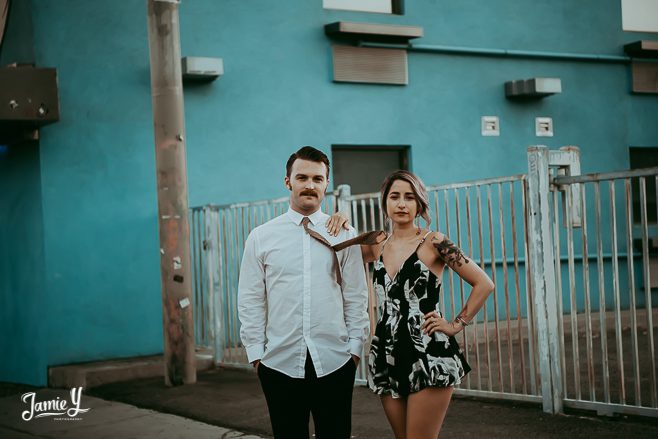 After this shot, we learned from Annie that the tie clip actually clips the tie to your shirt so it doesn't fly up.  We fixed it in future photos but something about their badass looks and the tie being so out of place just works for me in this picture.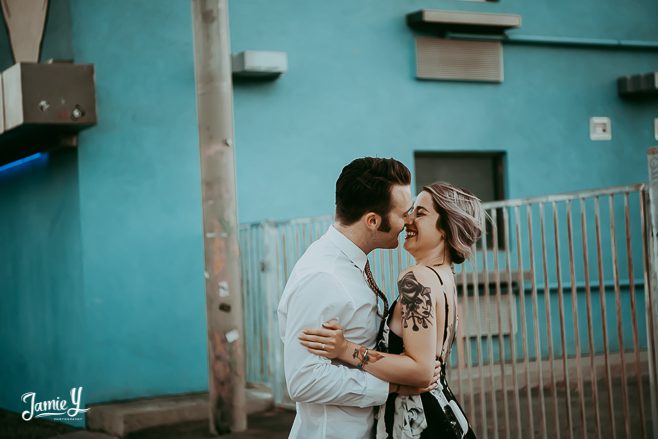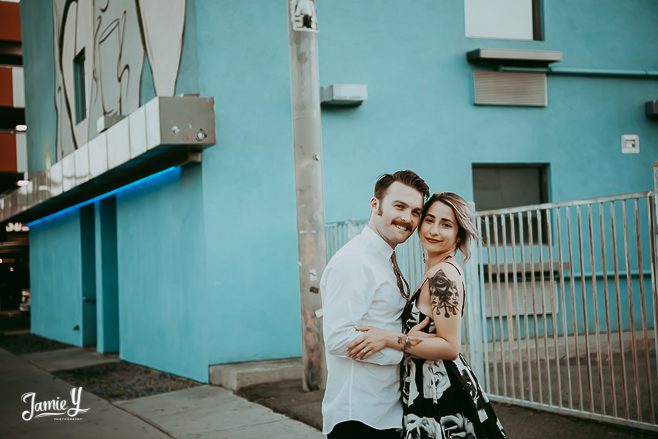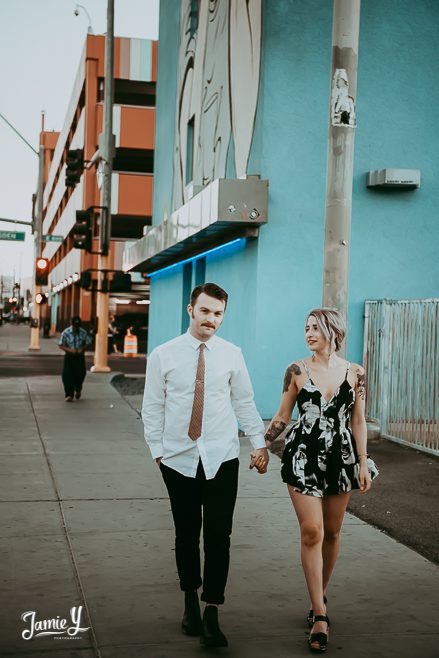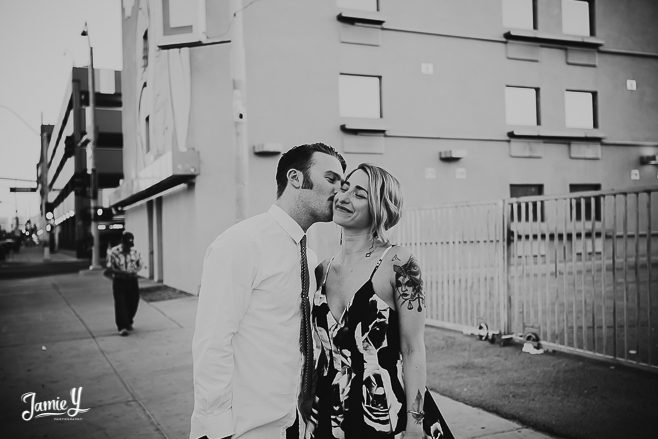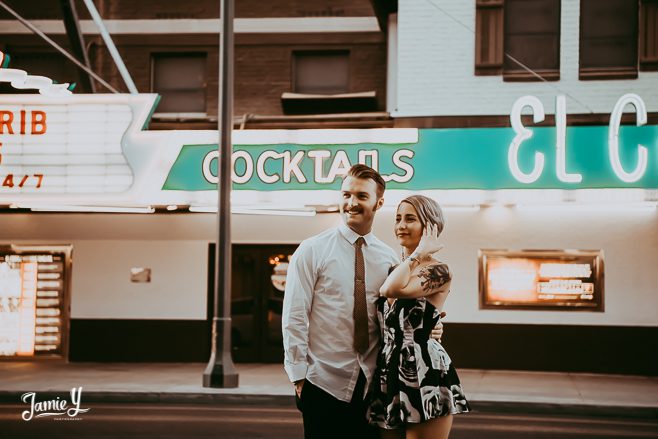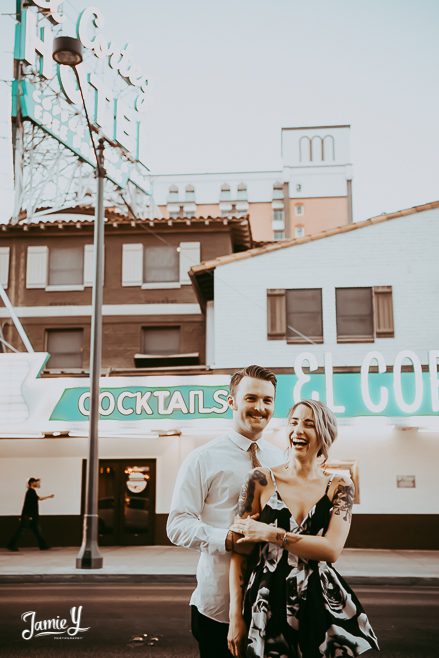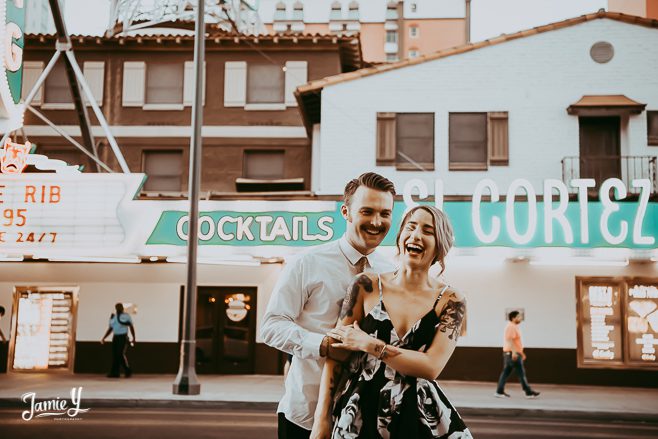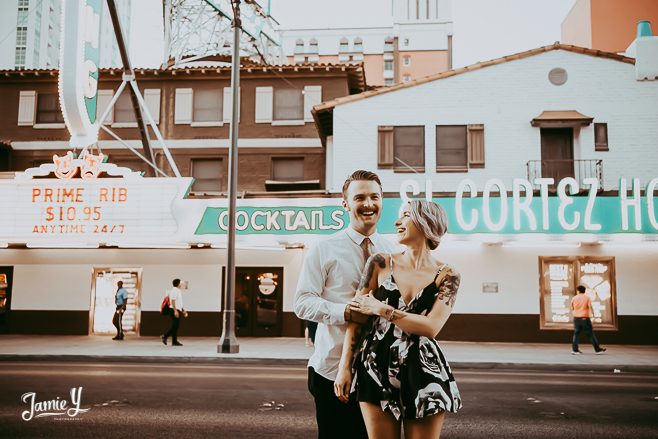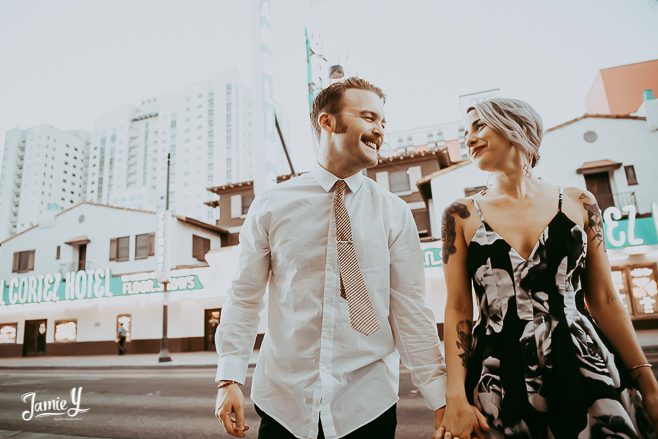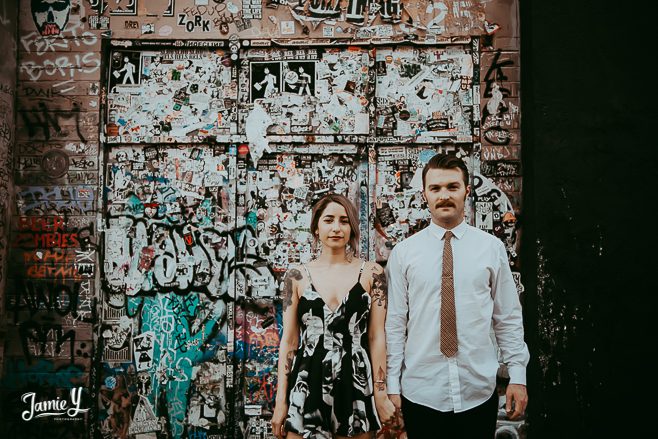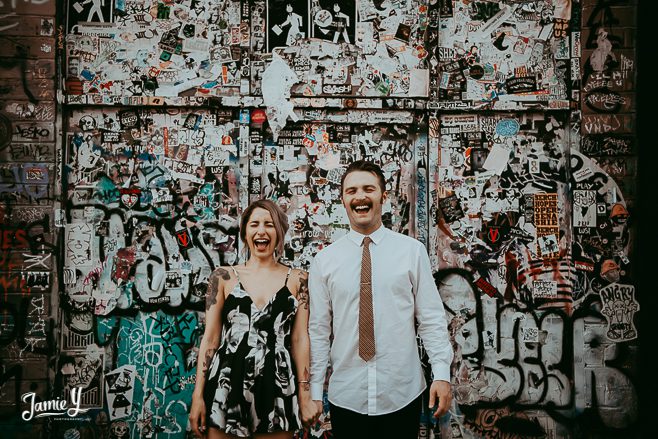 A huge shout out to Ali for setting me up with this amazing couple.
XO-Jamie Y