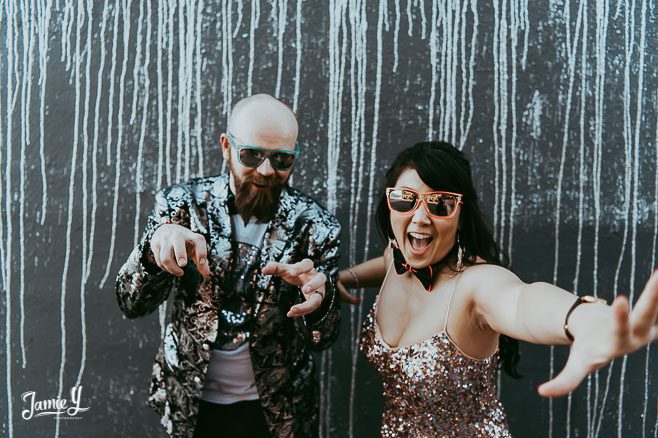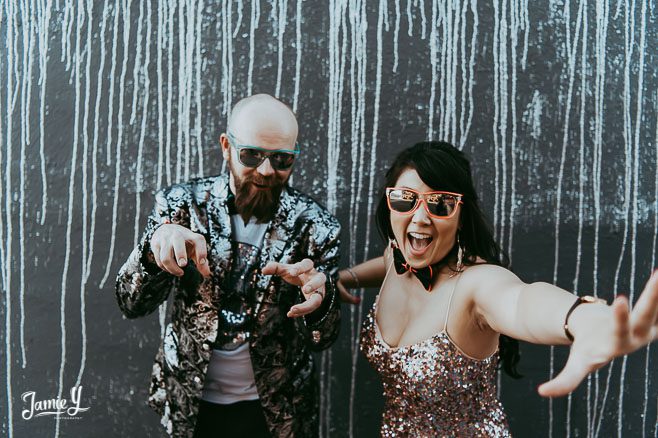 Amabel & Mark contacted me about photographing them for their 15 year anniversary. I can't believe these two have been married that long, they look like they are fresh out of college.
We had so much fun with this Downtown Vegas Anniversary Photo Shoot. Amabel wore a gold sequin dress and Mark wore a sequin skull shirt with a metallic paisley print jacket. The perfect downtown glam for their photos.
They are big star wars fans and brought some lightsabers. They also brought along some light up neon sunglasses and bowties. Such a fun time walking around downtown after starting at the Neon Museum.
Having a fun photo shoot on your anniversary trip is such a great way to commemorate the occasion and get some new fun pictures of the two of you.
To see more, check out the slideshow below.
Hair/Makeup: Get Ready Agency
XO-Jamie
Downtown Vegas Anniversary Photo Shoot
Want to speak about your own photo shoot? Contact me here.