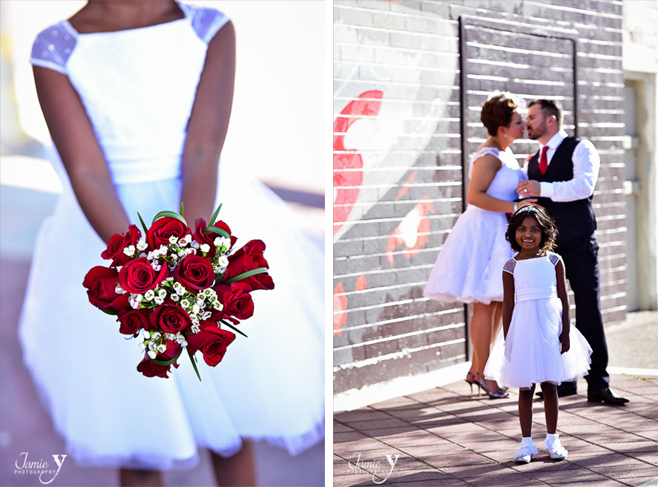 Lisa, Errol, & Betty are your typical Dubai family.  Lisa is British, Errol is South African, and their daughter Betty is Indian.  Lisa & Errol met 3 years ago while Lisa was a single parent to Betty.  6 months after they met, Betty at the age of 4 years old, was diagnosed with cancer.  Errol supported them both through the next year and the tragic circumstances brought them all closer together.  After surgery and chemotherapy, Betty is now Cancer Free and living a normal healthy life.  So they decided to solidify the relationship between the 3 of them through marriage and to celebrate Betty's life by getting married and having a memorable holiday in Las Vegas.  Betty is now 7 years old.
It was definitely an honor to be able to document this important occasion with this wonderful family.  Lisa had informed me before the day that Betty sometimes might get jealous if she is not playing an integral part of the activities and if there is a lot of affection between Lisa & Errol.  Lucky for me, Betty was a great helper and she directed many of the poses for Lisa & Errol.  I was surprised how well she did.  She even was telling them where to place their hands and didn't leave any detail out.  We had fun traveling throughout the downtown area and we may have scared the limo driver a bit with some of the location choices.
Congratulations to an amazing family and I am so honored to have met you and know your beautiful story.
To see even more from the wedding day, view the slideshow below.
XO-Jamie
Lisa Whyte from JamieY Photography on Vimeo.