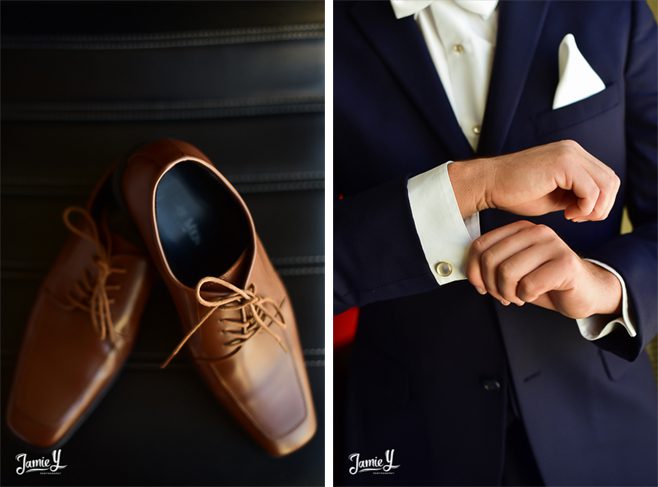 I am thrilled to share with everyone a portion of Jordan & Matthew's beautiful wedding day in Las Vegas.  I met up with the couple at their hotel Planet Hollywood the morning of the wedding.  We started in Matthew's room with all of his guys as they finished up getting ready, Matthew handed out gifts, and they played beer pong.  I then went up to the room where Jordan was getting ready.  The room was a large suite where their reception was going to be taking place later that evening.  Jordan looked stunning as she had her hair and makeup finished and stepped into her classic Nicolle Miller dress.  After everyone was ready, we headed down for an intimate first look.  Matthew & Jordan were all smiles as they laid eyes on each other for the first time that day.  After a quick glass of champagne, we took a few portraits of the couple and met up with the family and bridal party for portraits.  Later that afternoon, they were wed at the chapel inside Planet Hollywood.
From the bride: "Matthew and I met when we were in fourth grade. We grew up as friends and started "dating" in our junior year of high school during our winter track season. After college, we moved in together right away, rescued two pups, and started our "grown up" life. We got engaged the year after I finished graduate school during a beautiful night in Philadelphia, the city where we live. Matt and I were crossing the street after our dinner to head to a different restaurant where we were getting dessert. Matt stopped me in the middle of Broad Street in front of City Hall when the traffic light changed. We walked up a block on the median and right in front of City Hall he got down on one knee! The most picture perfect place to be engaged. We are so excited for our wedding and to finally be husband and wife!"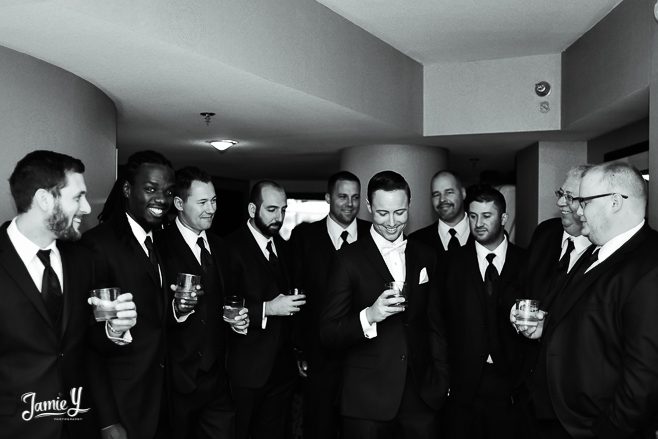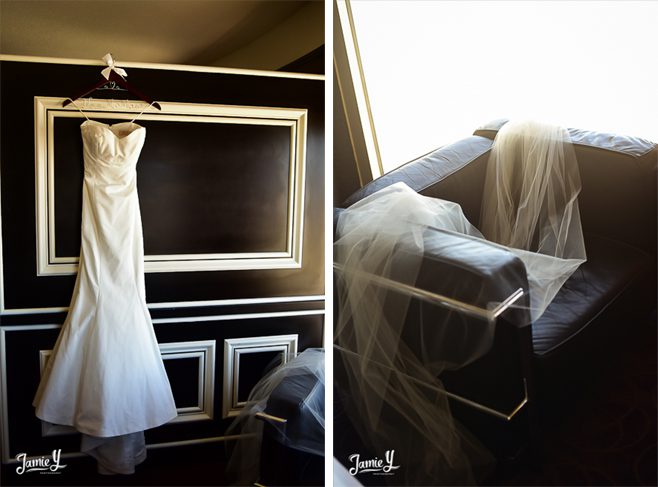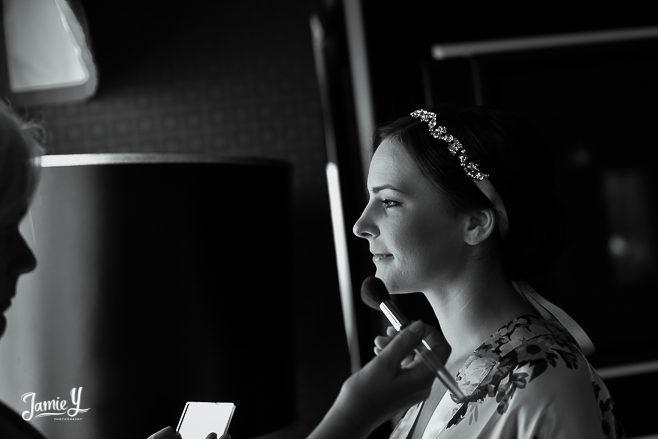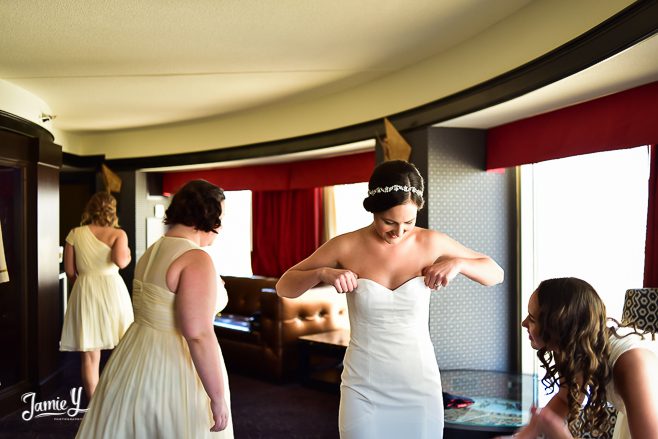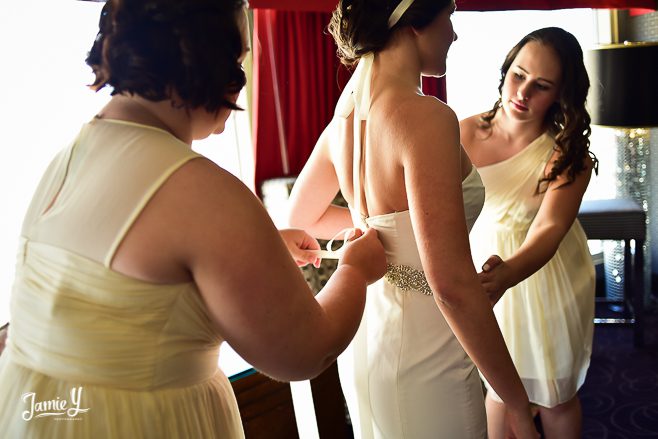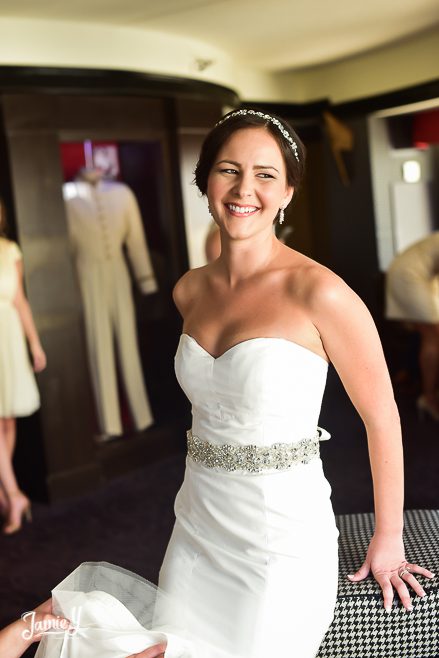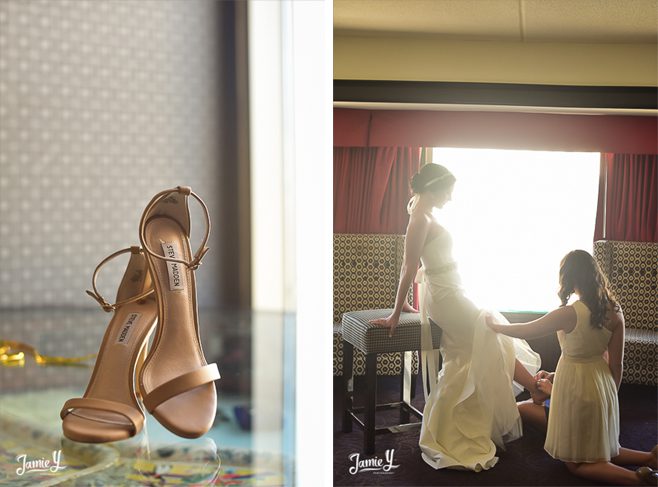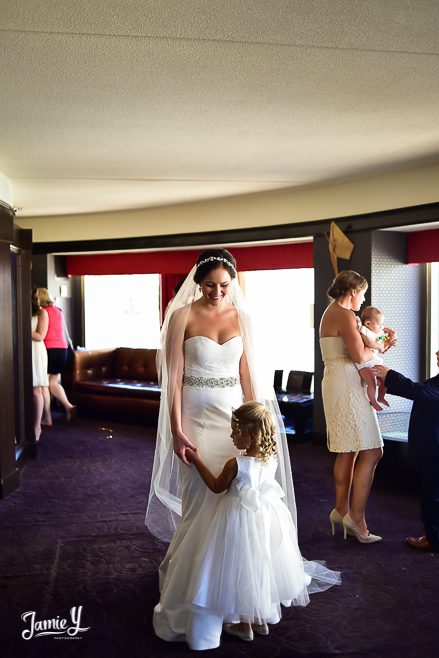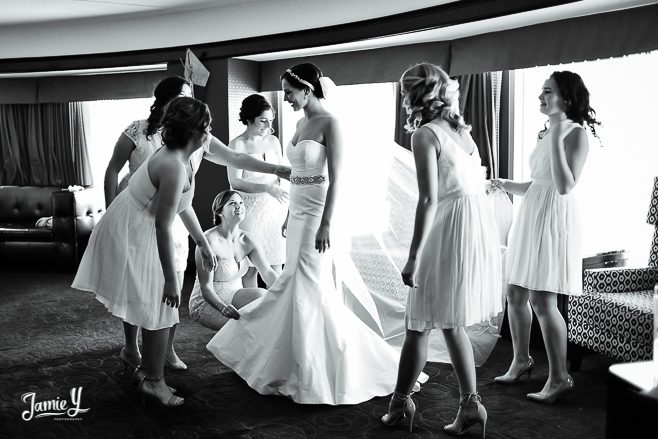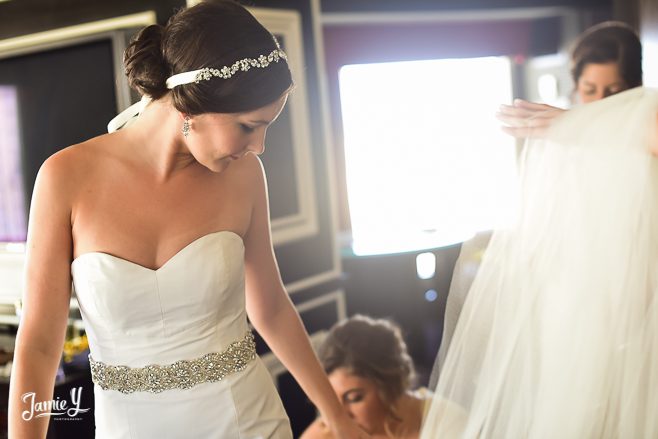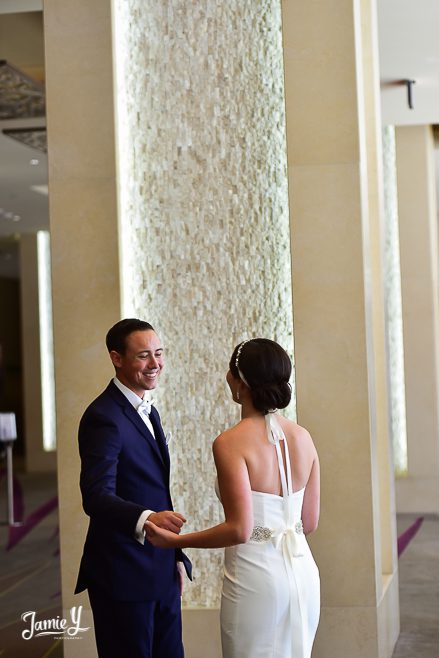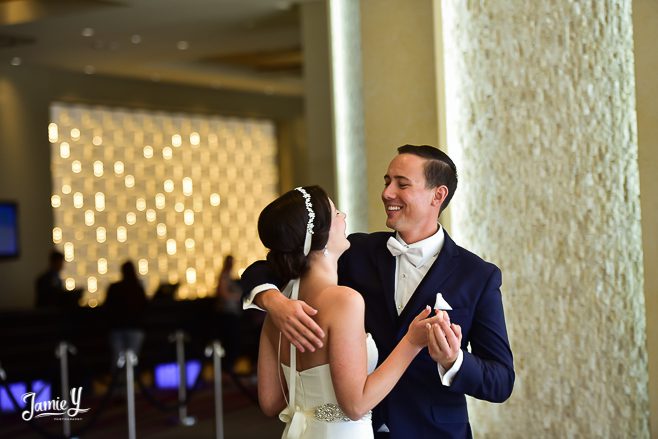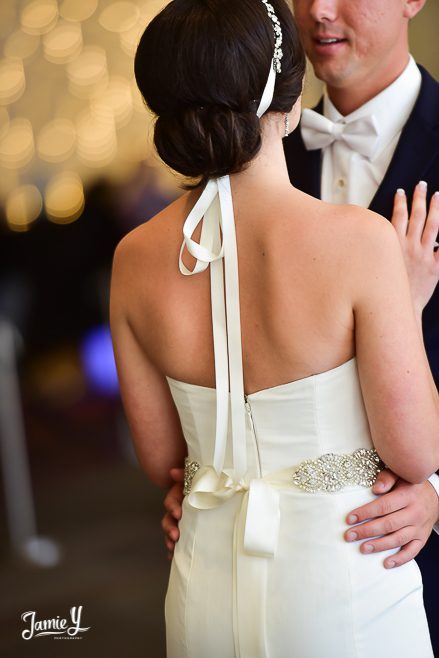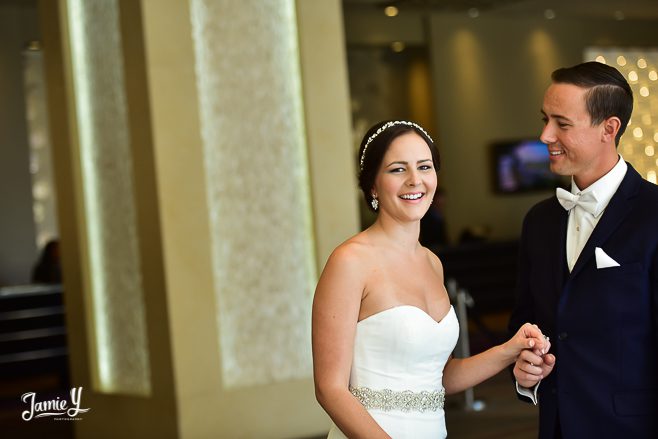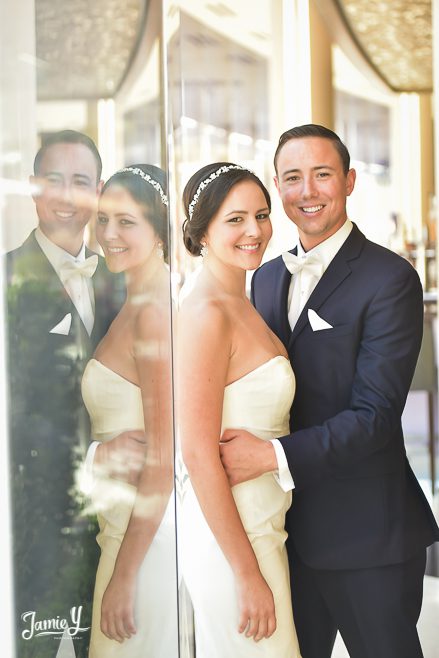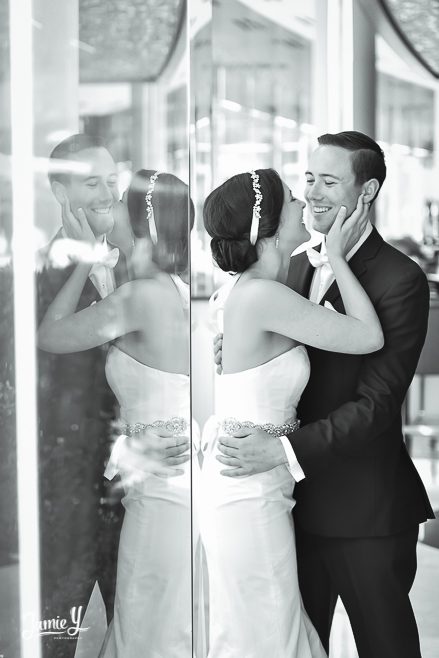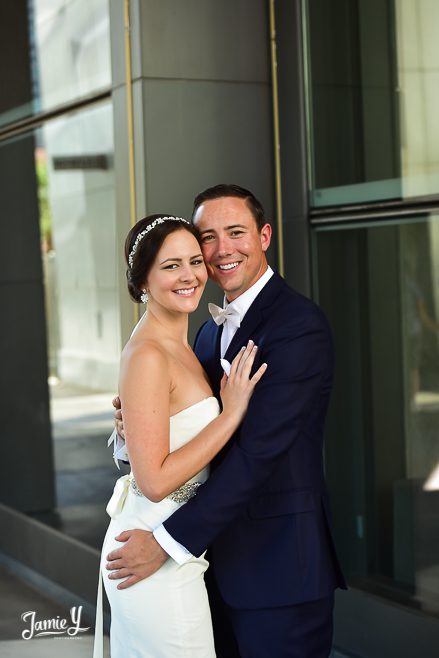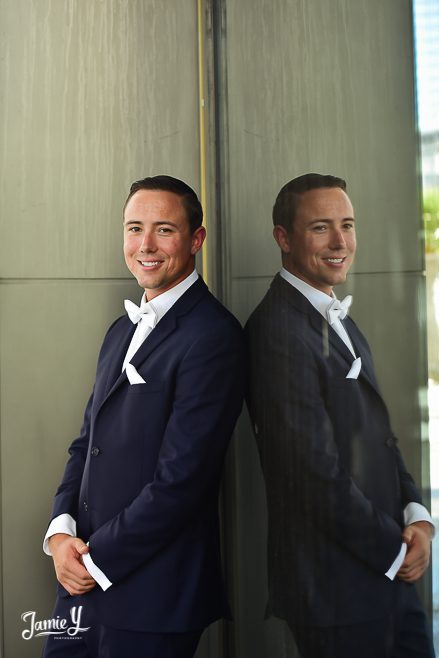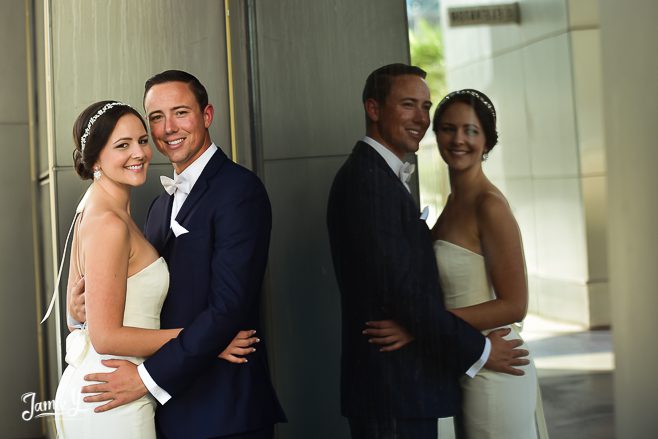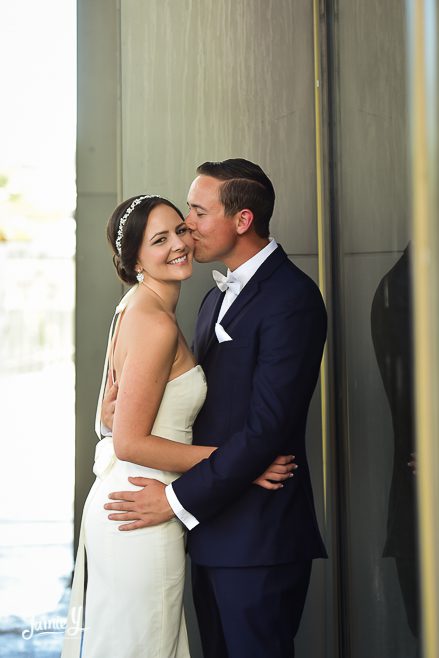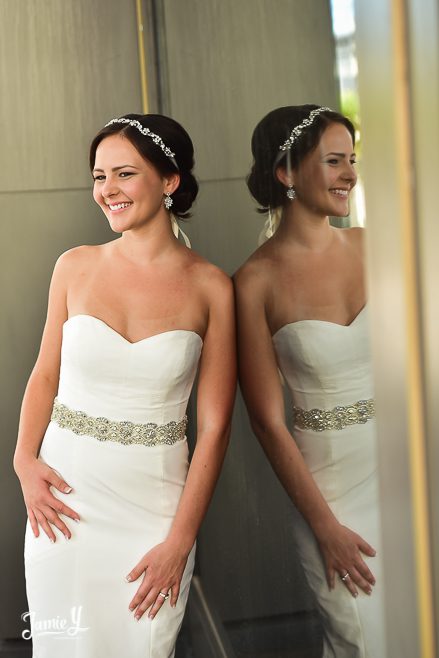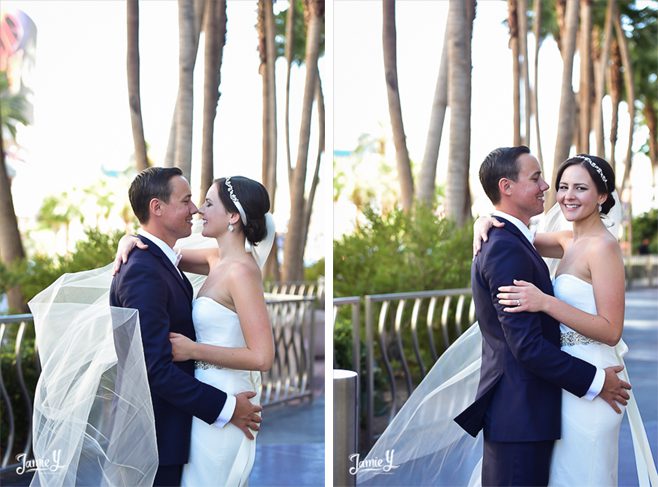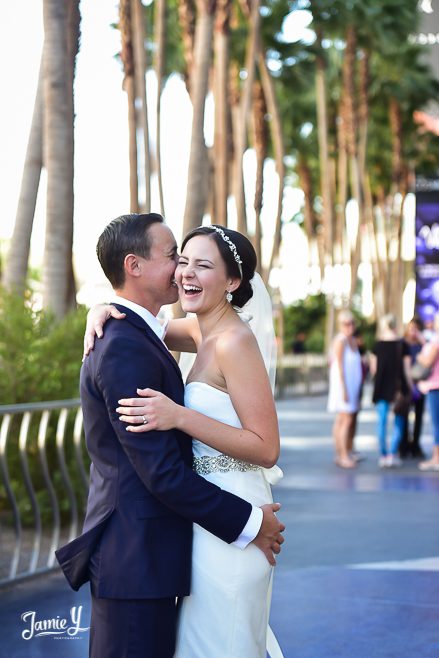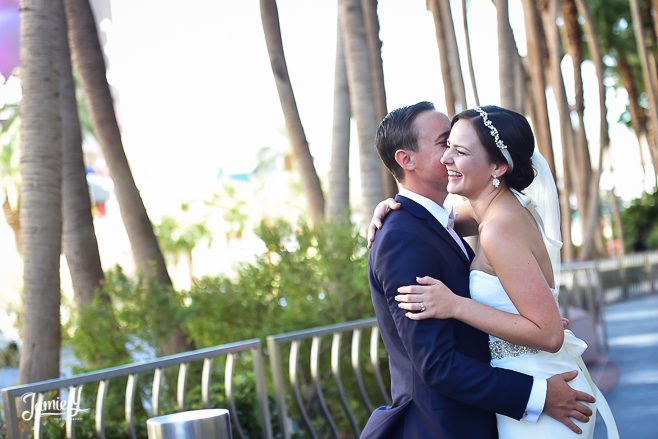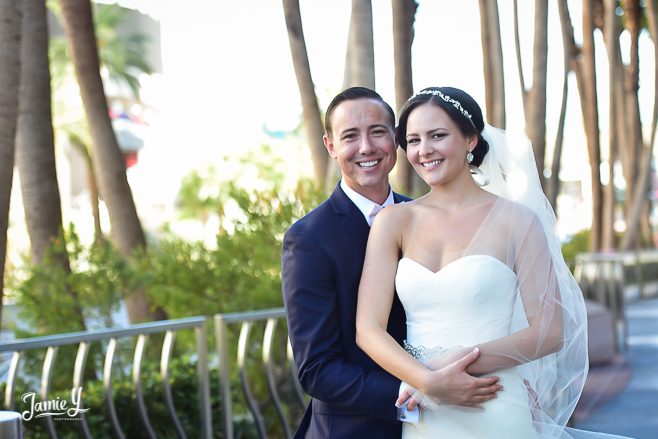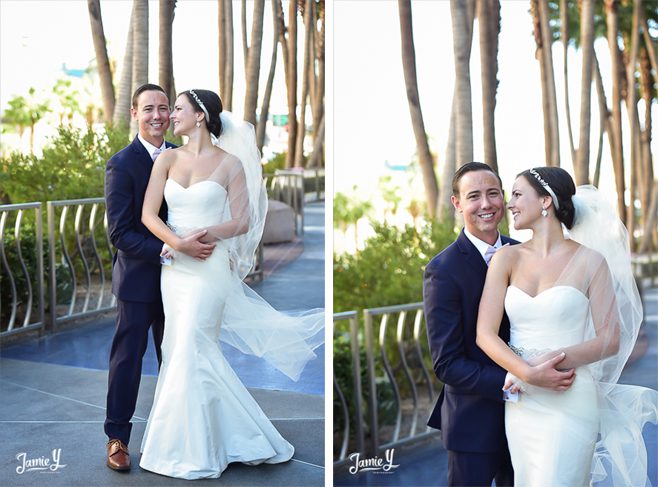 To see even more from their wedding day, watch the slideshow below.
XO-Jamie

Jordan&Matthew from JamieY Photography on Vimeo.