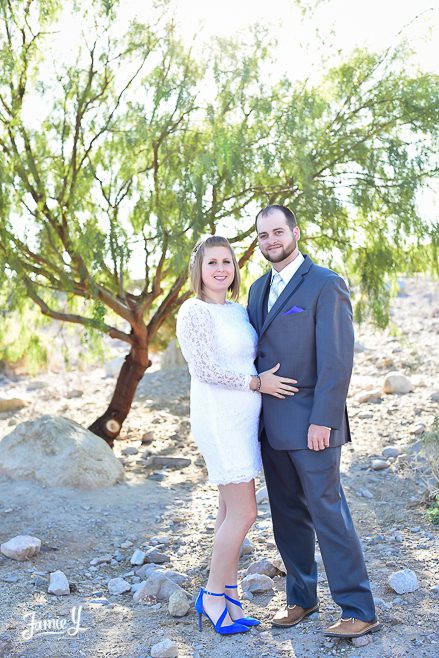 Taylor & Matt's story from Taylor: "Matthew and I are high-school sweethearts. We met when I was a freshman and he was a sophomore.  The first day we met, Matt kicked a basketball and it hit me right in the face. We  joke that , that is how he got me! We were best friend's.  It wasn't until my senior year that we started dating. The year before we dated, we didn't talk much. But once we started talking again it is like nothing changed. I knew deep down that I'd marry him one day. We have been together for about 8 years now! We have definitely been through tough times. We have lost two pregnancies,  Matt was in a terrible ATV accident that  i didn't think he'd make it through, and now we have an amazing baby boy! There is no one that I'd rather make the journey of life with!"
I had the lovely honor of meeting up with Taylor & Matt on the morning of their wedding at a local park with desert landscaping.  Taylor's mom helped her into the dress in the parking lot while Matt hung out with their adorable baby boy.  Once Taylor was ready to go, we did a quick first look with Matt and the baby.  We then spent some time taking portraits of the two of them before heading over to their ceremony location.  For their wedding ceremony they chose the New York New York roller coaster.  Such a fun unique idea, I have never seen anything like it.  We all headed up to the roller coaster and family and friends filled in the seats behind them.  They said their vows, exchanged rings, and the roller coaster was off right after they were pronounced husband and wife.  Such an exhilarating and fun way to start off a marriage.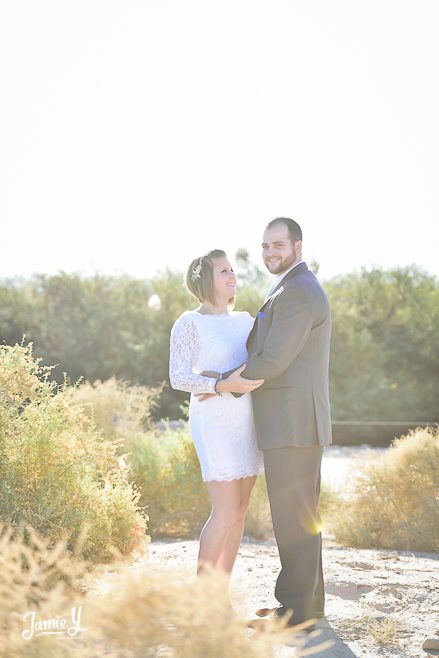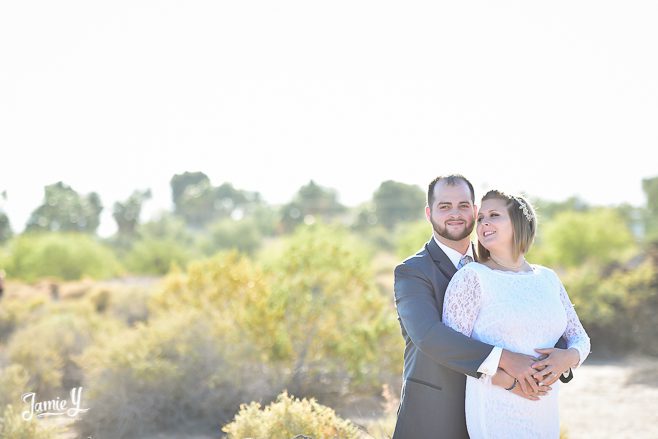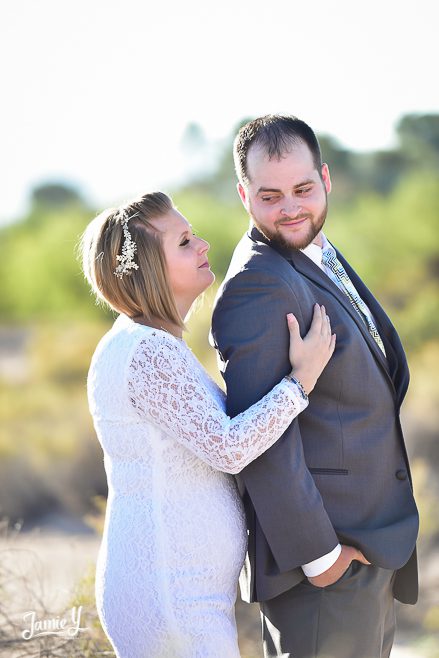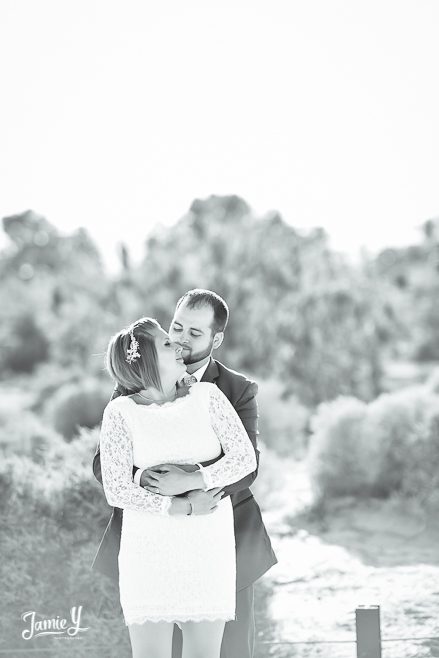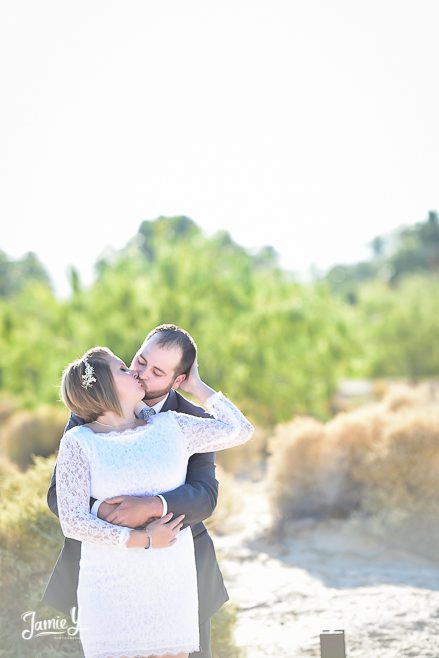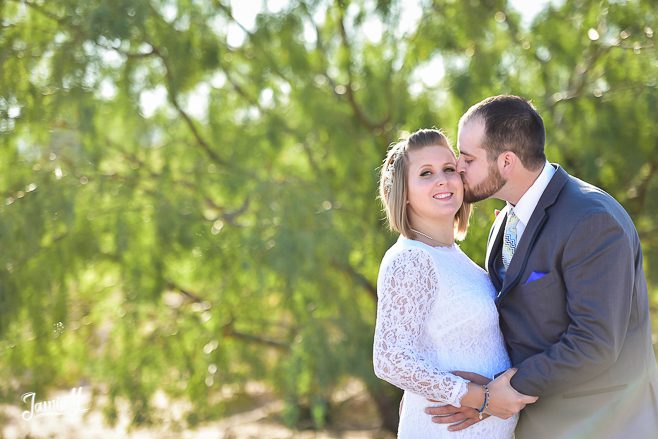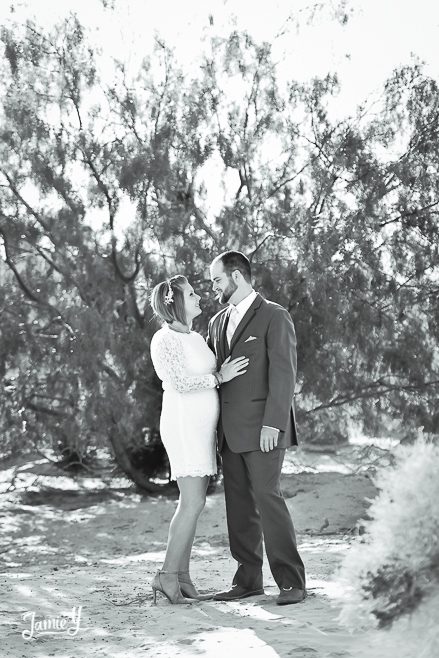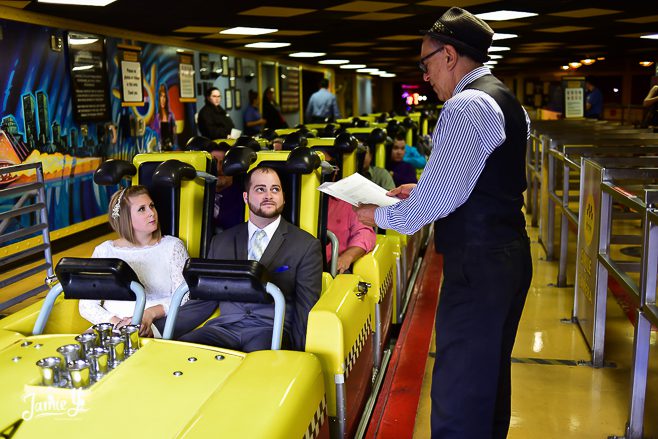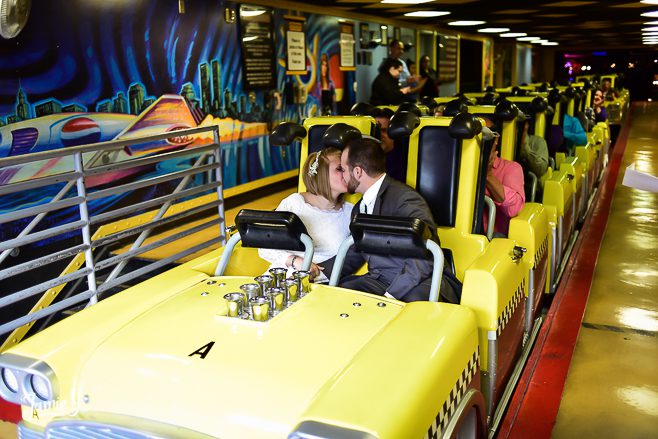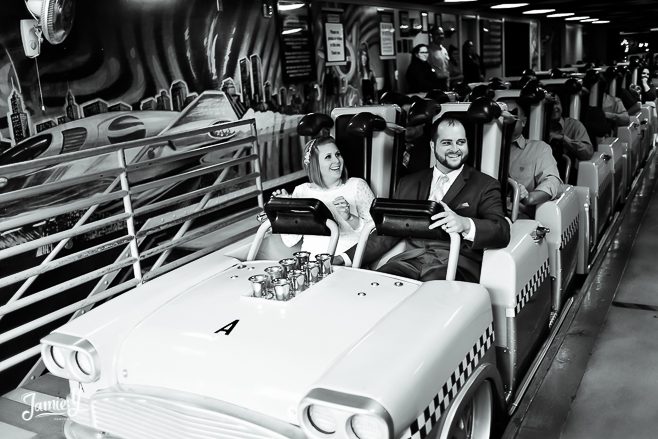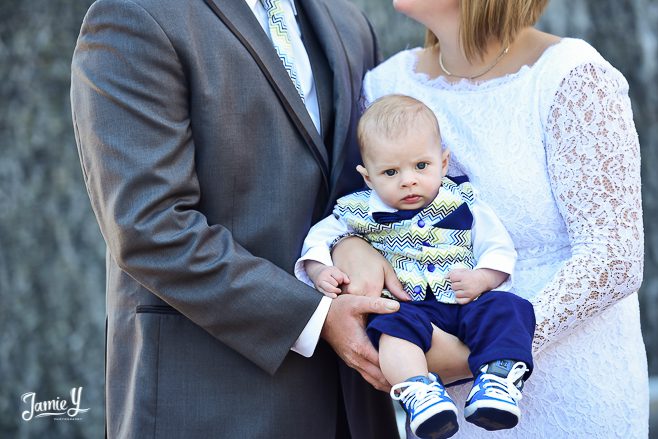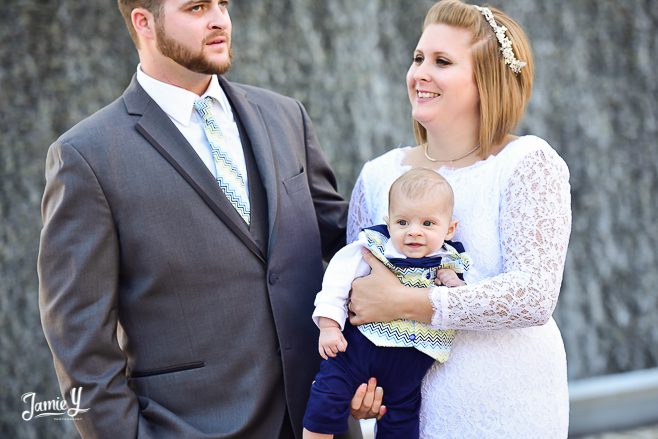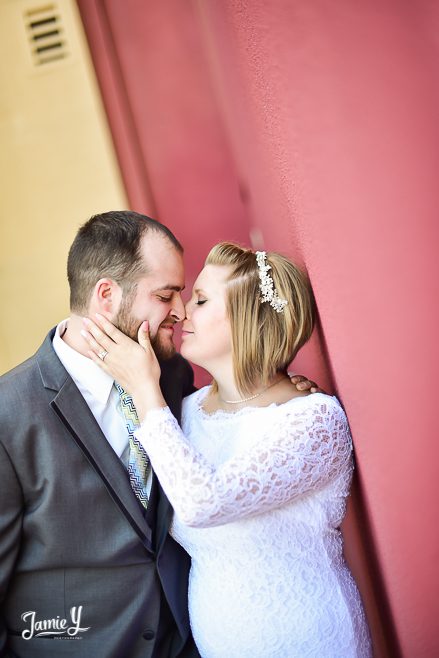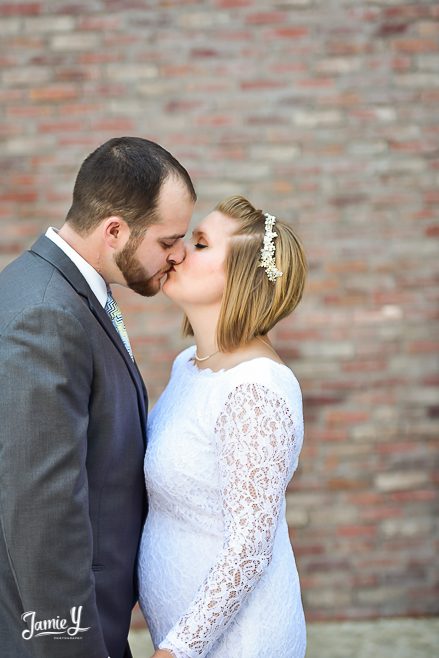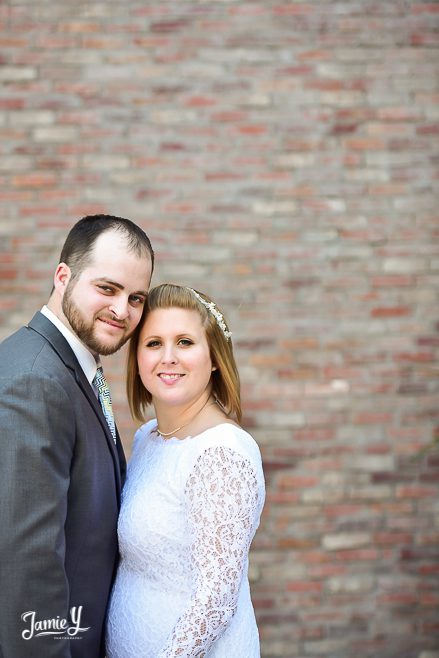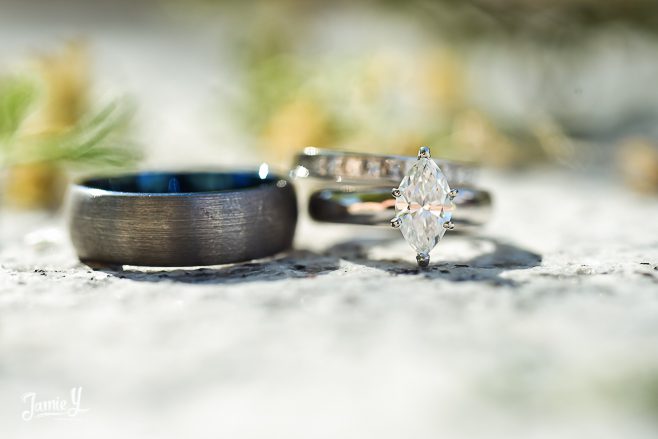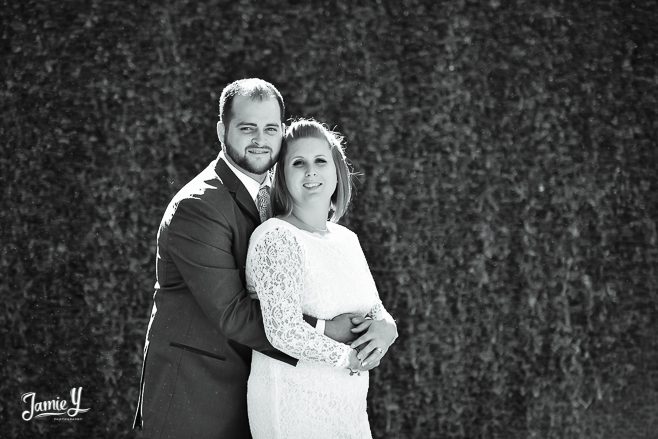 To see more from their wedding day, watch the video below.
XO-Jamie

Taylor & Matt from JamieY Photography on Vimeo.