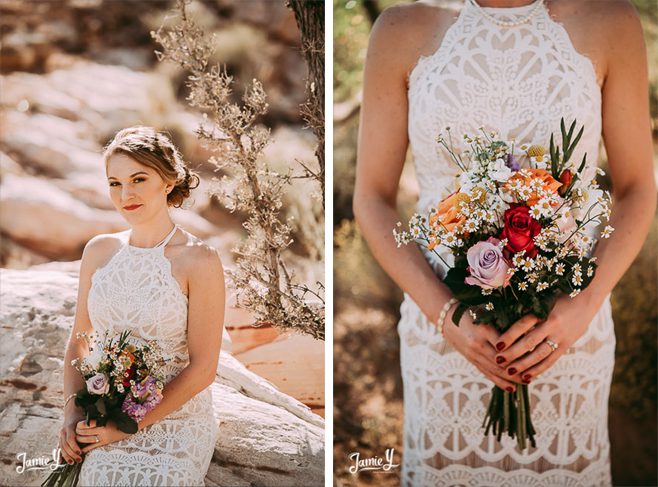 Today's desert mountain Las Vegas wedding is of the gorgeous Brittany & James.  Their story as told by Brittany:
"James and I met on December 26, 2014, in Savannah, Georgia. He was visiting from Las Vegas, and I from Atlanta. Each of us were with friends, and happened to meet. We talked for hours, then he asked me to dinner the next day. After we parted ways, we began calling each other daily, visiting as often as we could, and falling in love. Soon after meeting, James was deployed to Afghanistan with the Air Force. We worked hard at remaining in contact, and would exchange texts, love letters, and the occasional phone call when possible. After nearly 5 months deployed, James returned to Las Vegas, and our love grew exponentially. In December of 2015, I moved to Las Vegas to be with the love of my life. We became officially engaged on July 4th, 2016. We are both very laid-back people who don't enjoy formal or stuffy events. It was very important that our wedding was a casual event so we and our guests could feel relaxed and enjoy."
They definitely succeeded in their wish for a fun casual relaxed wedding day.  I met up with the pair in a desert area with red mountains as a backdrop.  They scheduled an hour of portraits before the ceremony with just the two of them.  This allowed us to get some amazing images that they will cherish forever.  James wore a grey suit and Brittany wore a boho style dress that she actually got from Urban Outfitters for less than $150, what a score.
After the ceremony, we all headed over to the private home that they rented for the ceremony.  The ceremony was held in the backyard in a patio area overlooking the pool.  It was very relaxed and comfortable for everyone in attendance.  They had a friend play a song on guitar for the processional.  After the ceremony, everyone hung out in the backyard and enjoyed lemonade, alcoholic beverages, and some pizza.  The brides mom made several cakes for the party.  I have to admit, that lemon curd cake she made looked so good, I had to bake one myself the next day.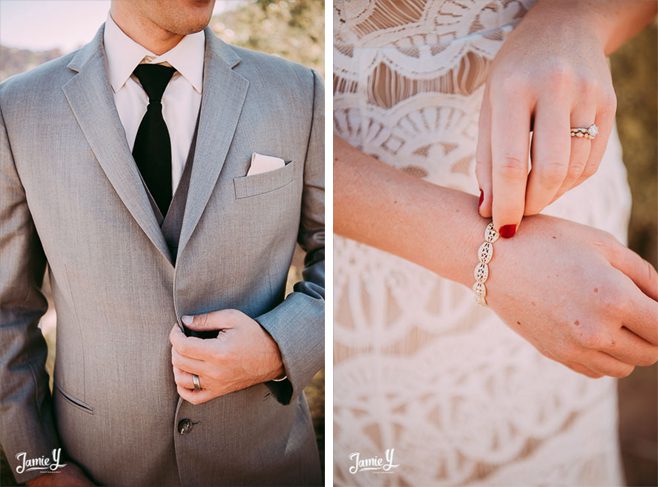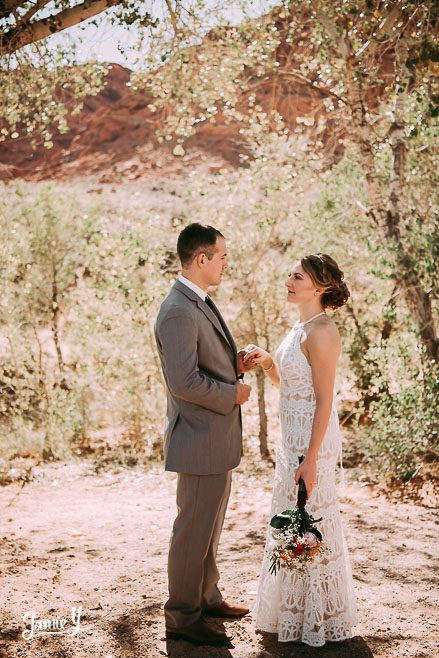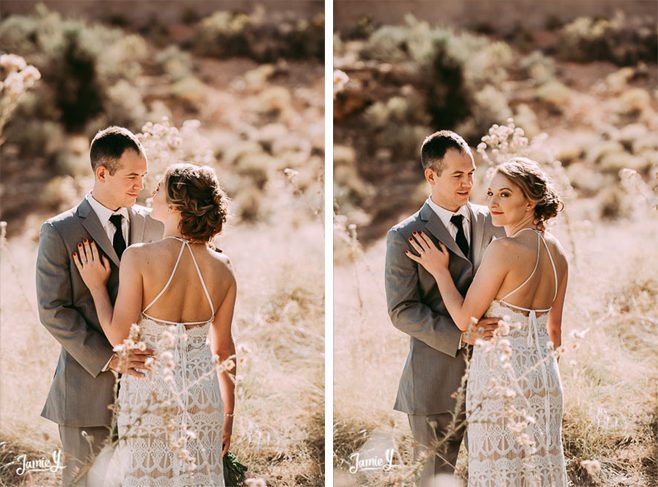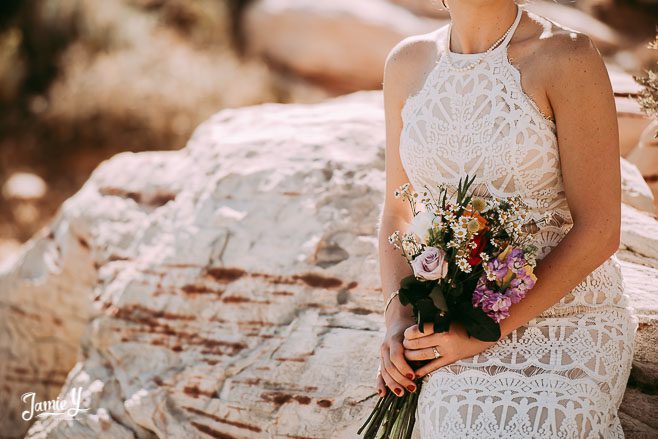 Brittany did a lot of DIY for her wedding.  She made her bouquet even.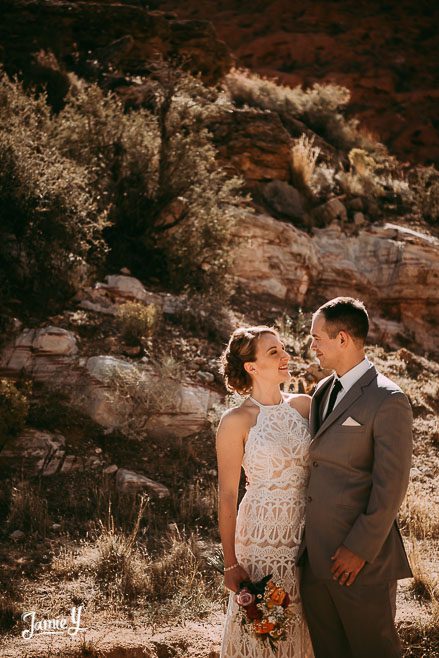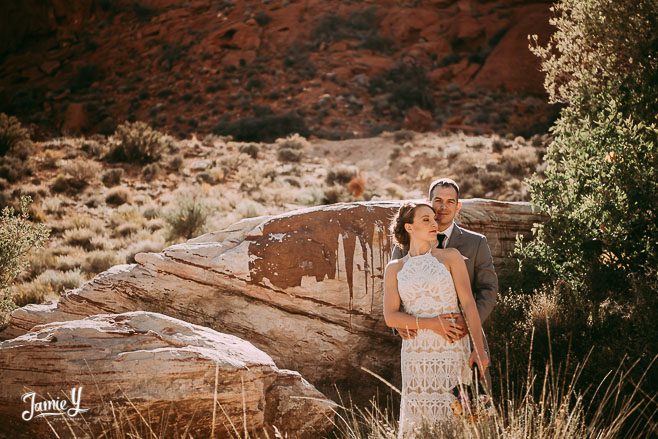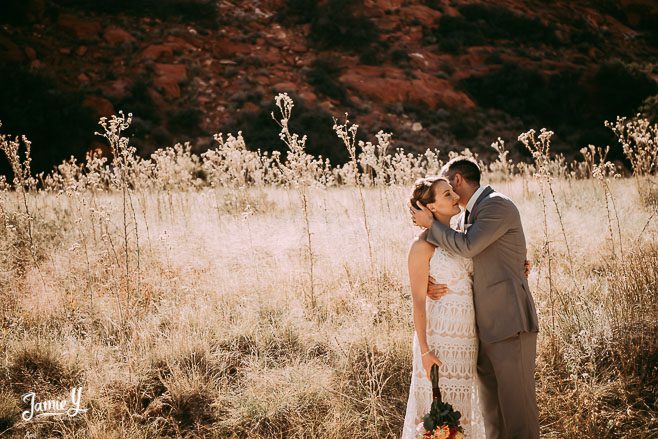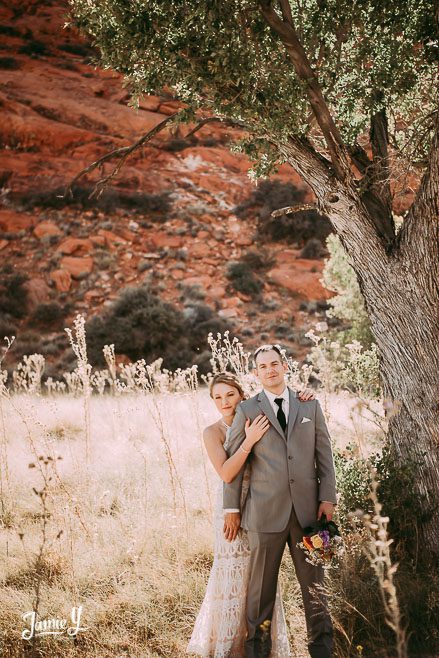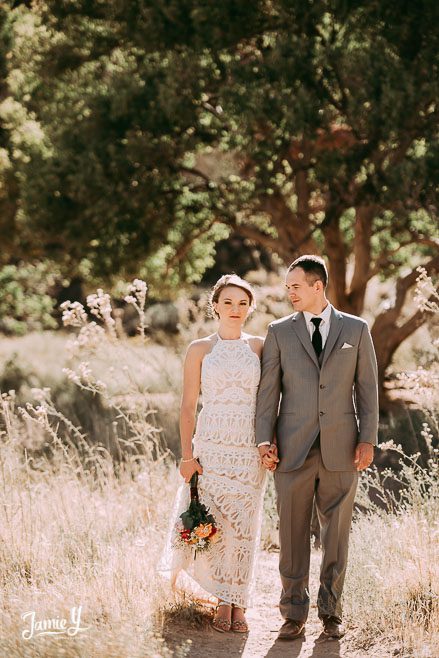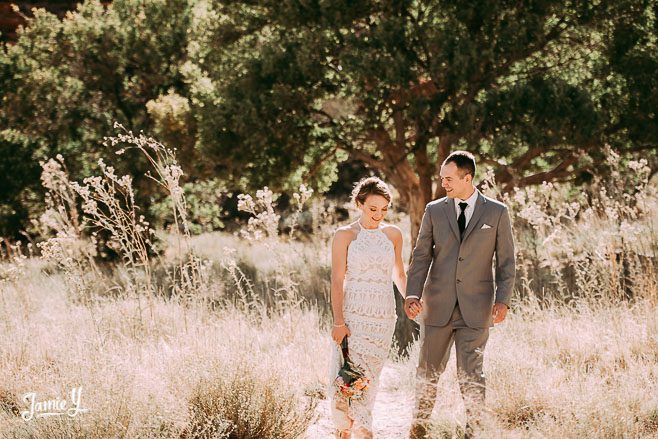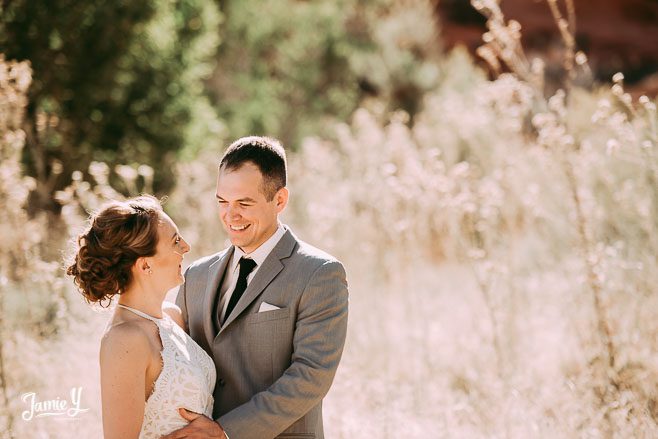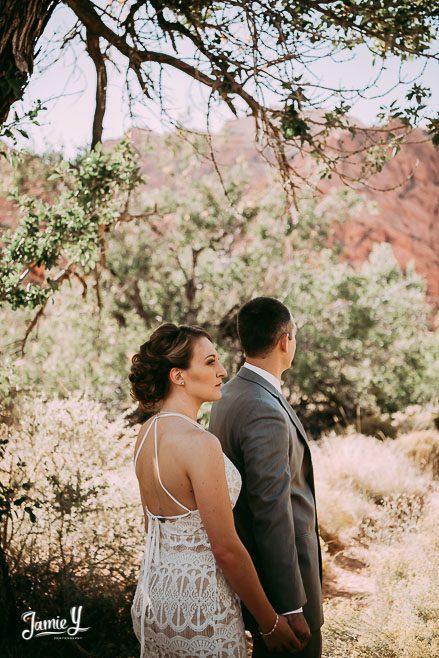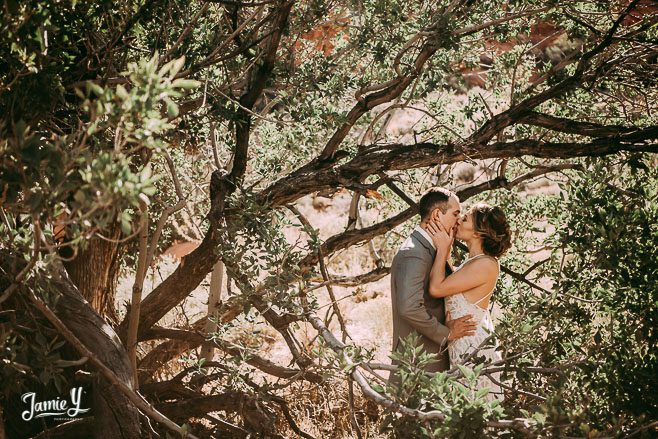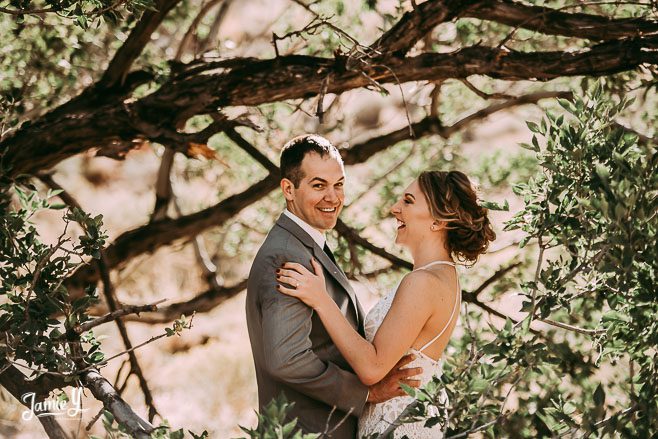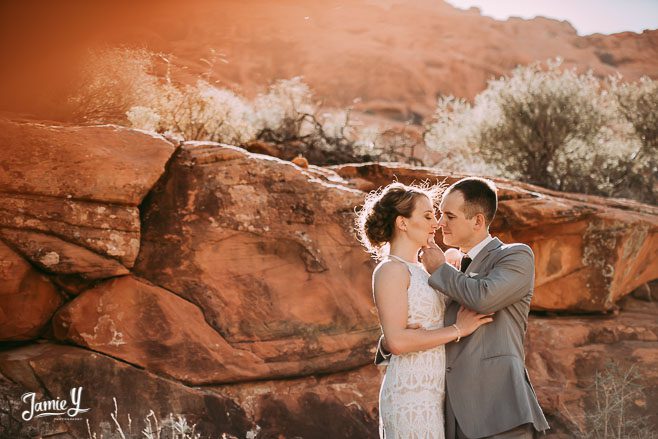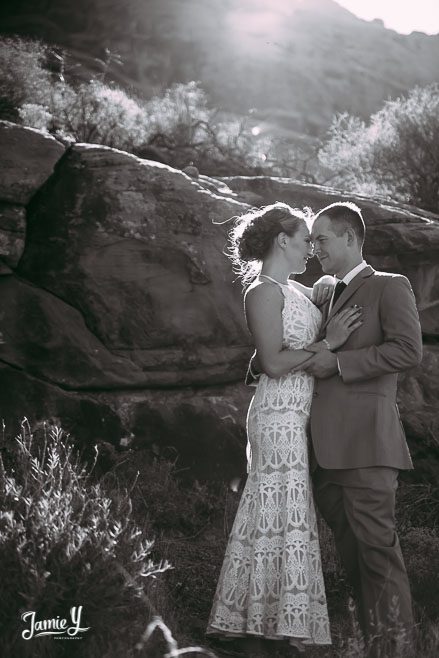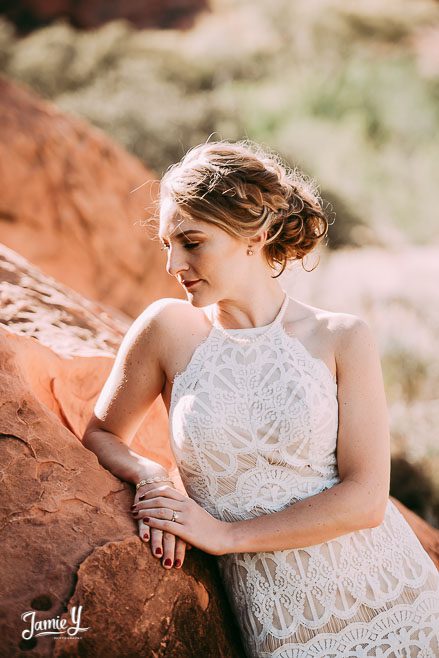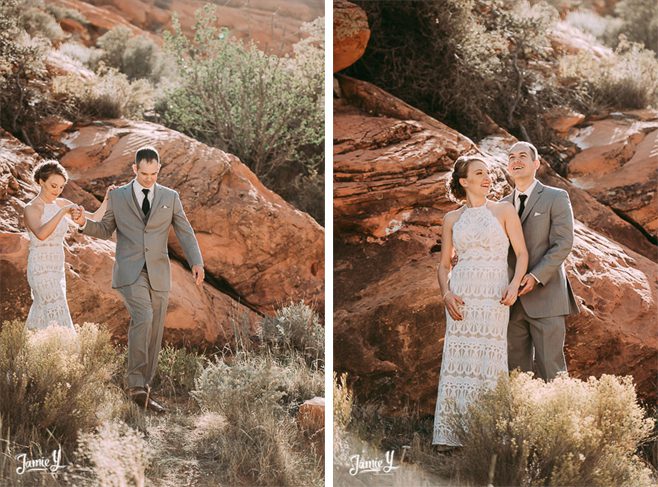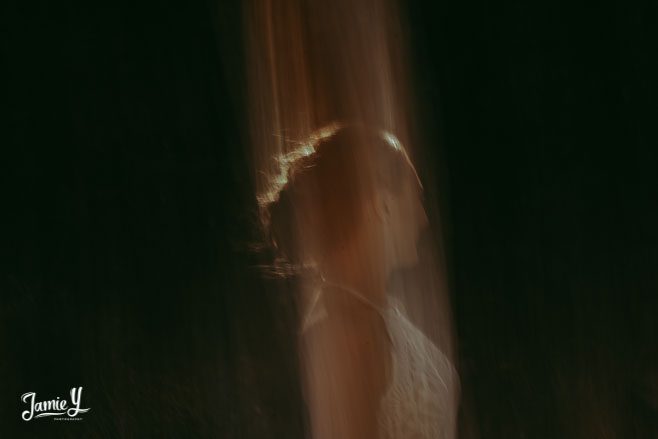 The image above was taken during a few minutes that I allowed myself to "play" and experiment a bit.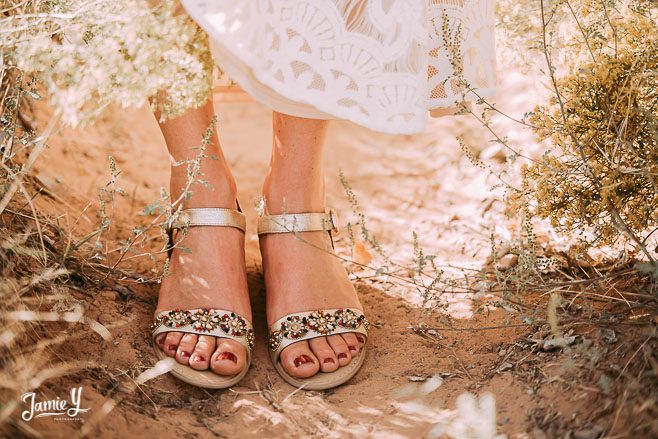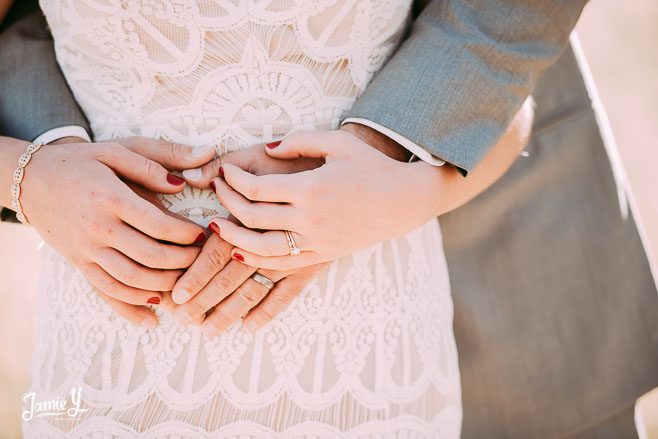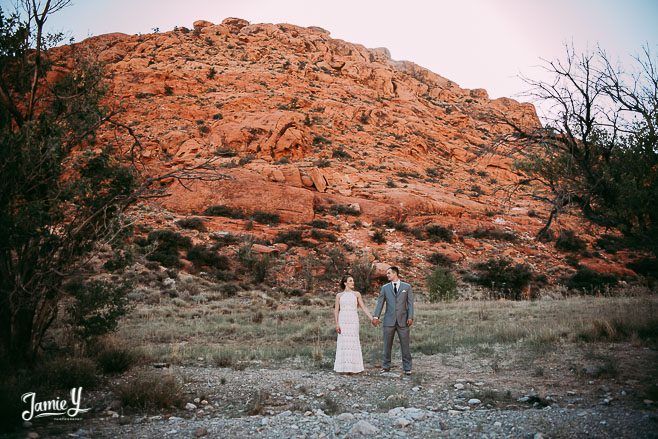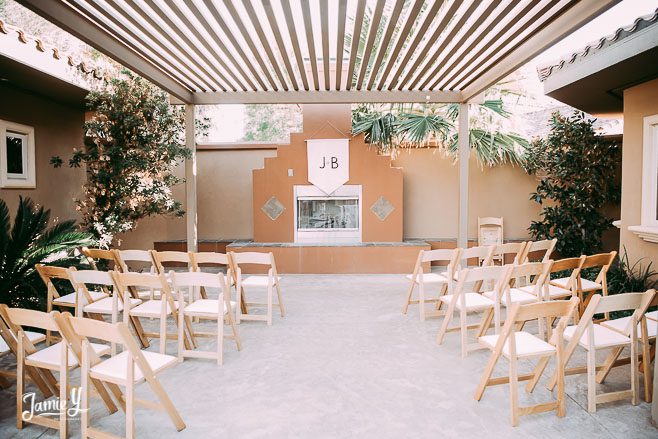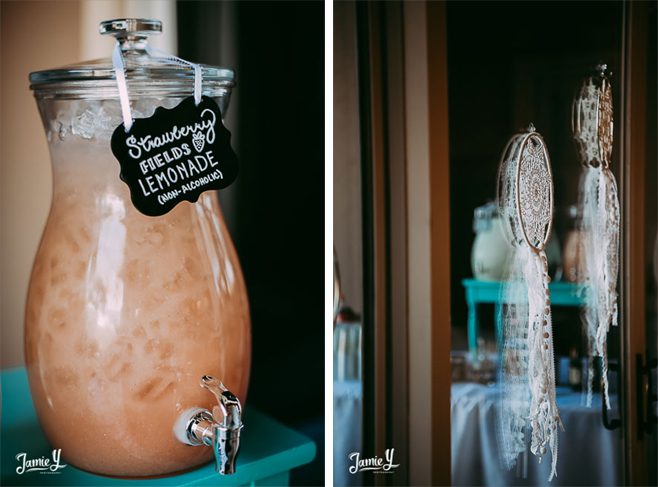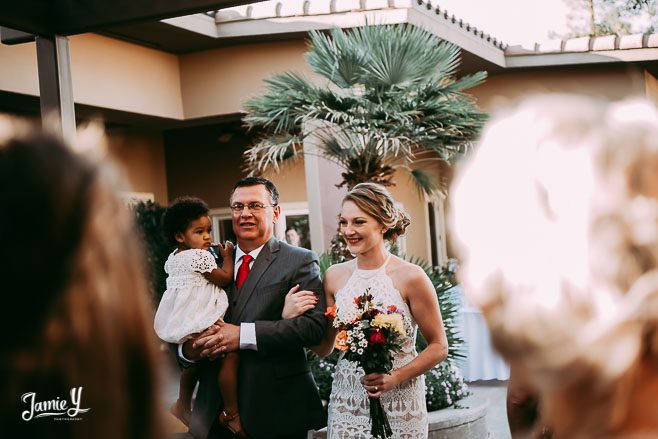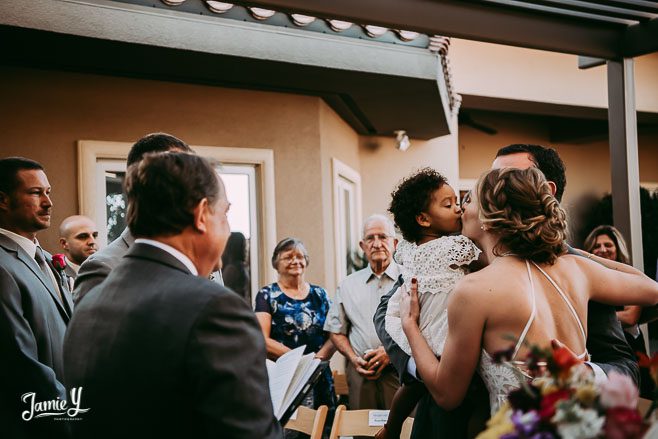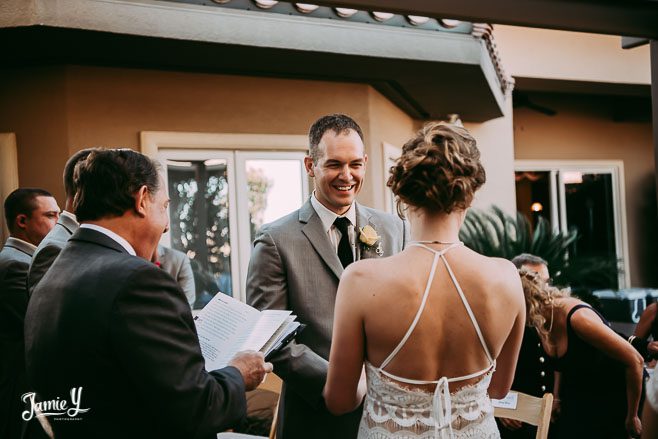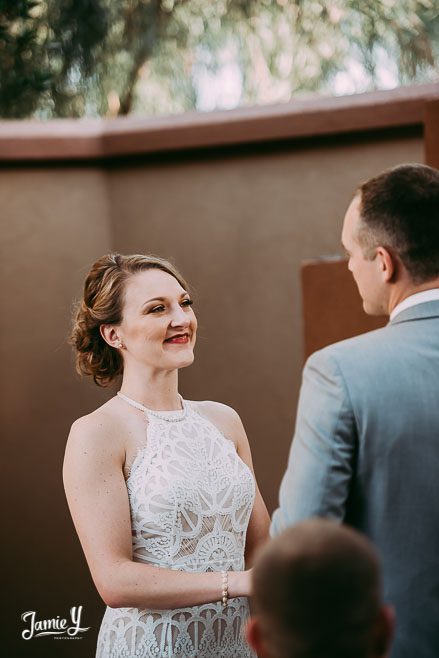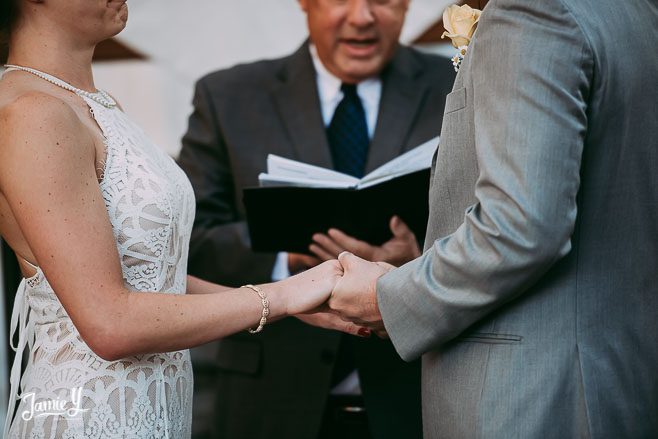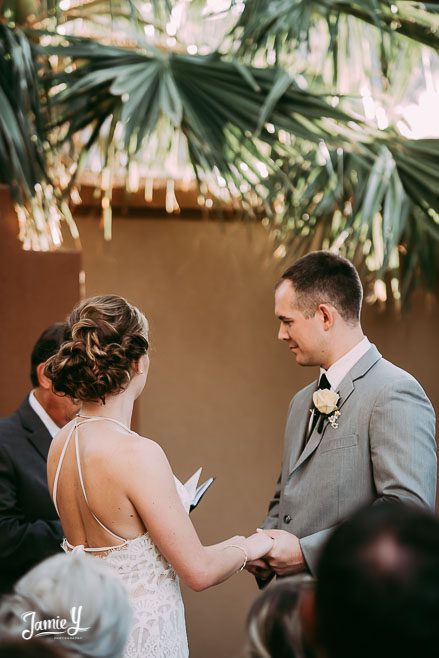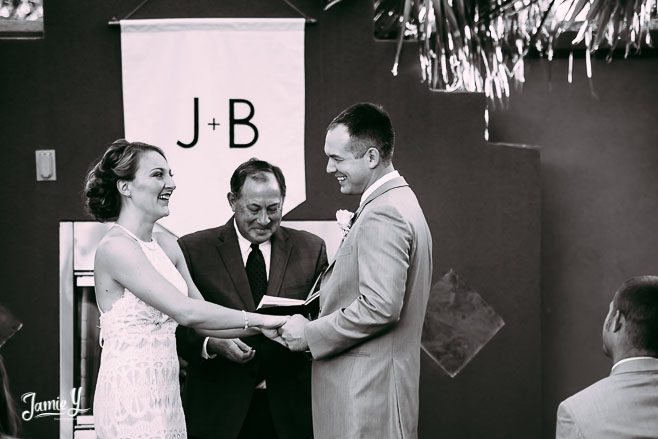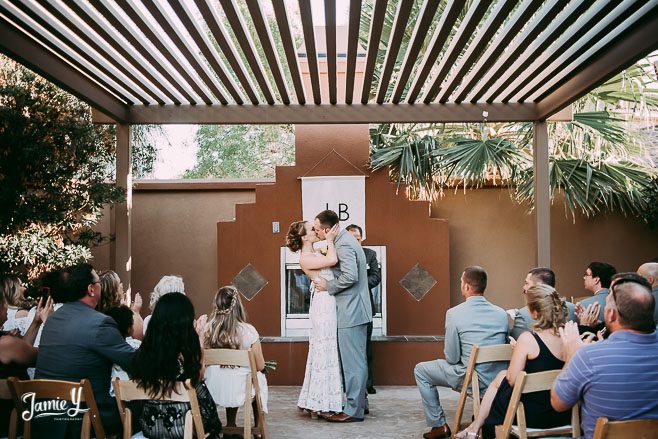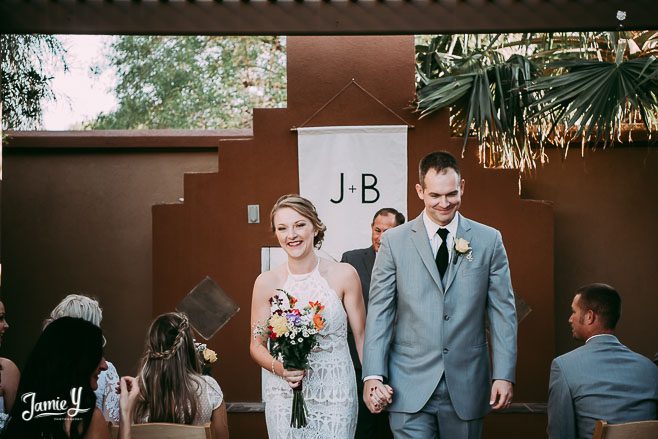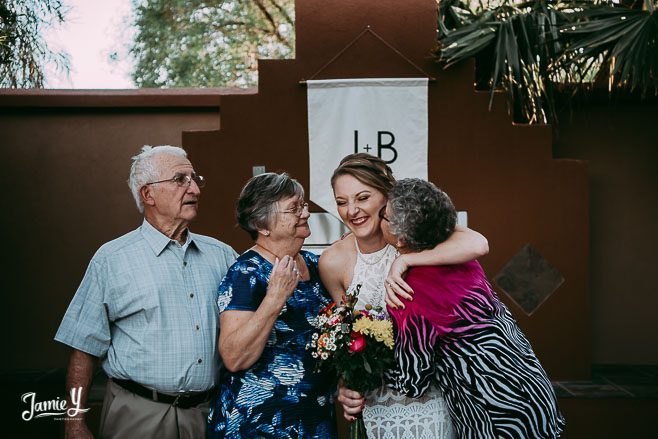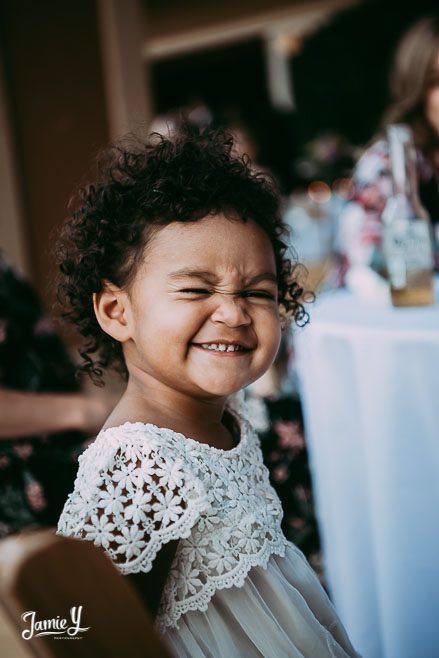 I love photographing little kids at weddings, Brittany's niece was too adorable.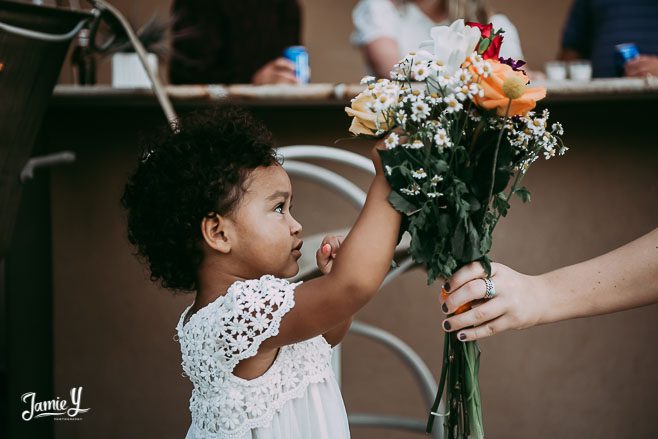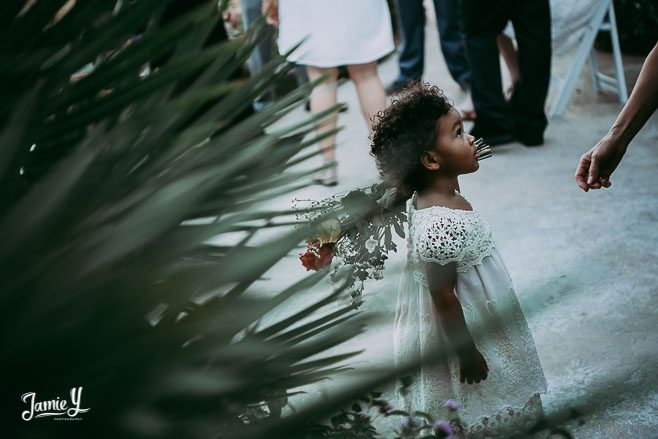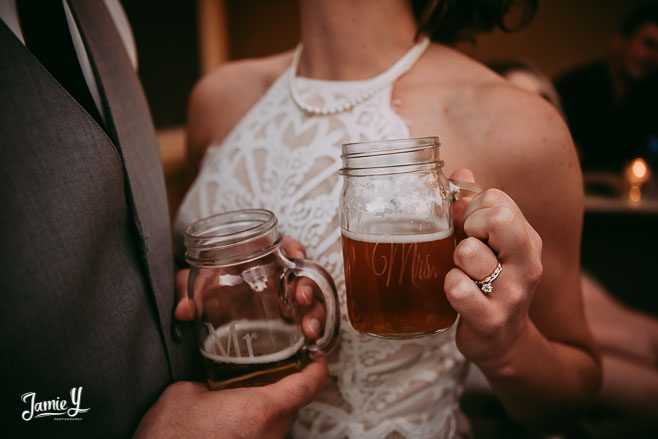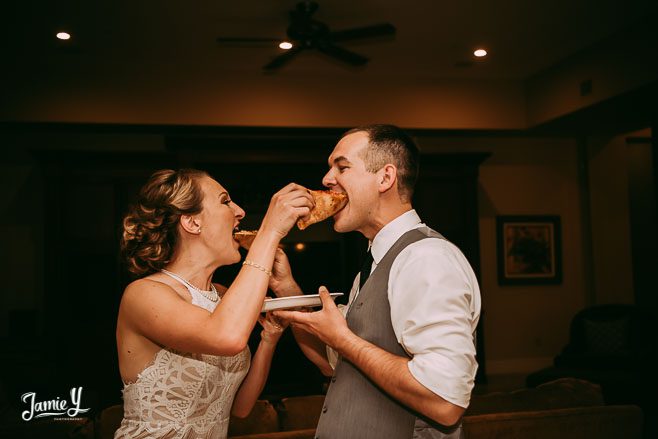 Thank you so much Brittany & James for letting me be a part of your wedding day!!
To see even more from the wedding, watch the slideshow below.
XO-Jamie
Desert Mountain Las Vegas Wedding
Brittany & James from JamieY Photography on Vimeo.