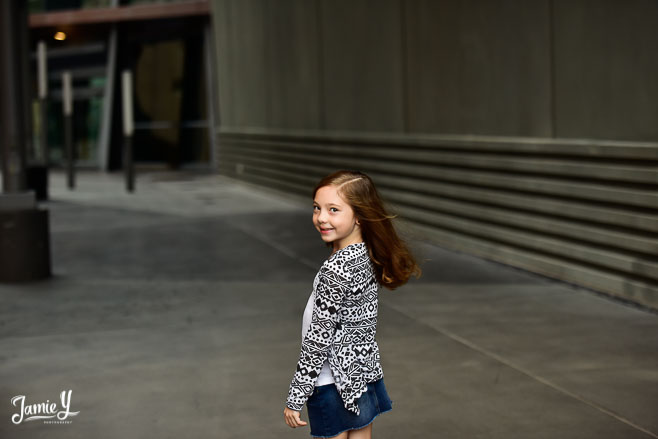 Meet the beautiful, fun, charismatic McKenna!  I photographed her along with her cousin Hunter on the same day.  McKenna's mom wanted some new portraits of her daughter as well as some pictures in her gymnastics clothes.  I brought along a smoke bomb to try out with her gymnastics photos.  It was pretty awesome, but I definitely should have brought more than one.  McKenna is a natural born model and performer.  She was doing fabulous poses and gymnastics stances for me the whole shoot.  Part of why we chose the World Market Center area was because the metallic backgrounds would go well with her gymnastics outfits.  In the front of the building we found a huge letter M which was perfect.
To see even more, watch the slideshow below.
XO-Jamie
McKenna from JamieY Photography on Vimeo.