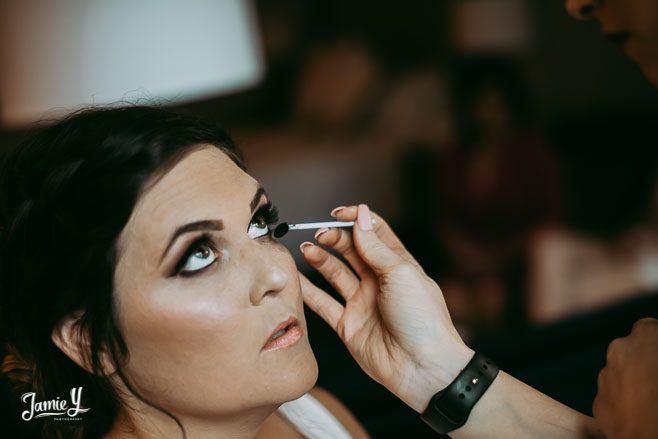 Today I am sharing the wedding day of Bethany & Thomas.  Their engagement story as told by Bethany: "Thomas proposed to me on a mountain top in the Blue Ridge mountains of Georgia. Everything was very surreal including the scenery. I was overjoyed and had butterflies in my stomach! After saying "yes" we discussed where we wanted to get married. We both agreed on VEGAS!"
Bethany & Thomas started their day getting ready in their hotel room at Caesar's Palace.  Thomas stayed in the room while Bethany started hair and makeup and then he hid so that their first look would be a surprise.  Bethany brought a bunch of special details to incorporate into their day as well.  After hair and makeup by the talented artist from Amelia C & Co, Bethany got into her Vera Wang dress with the help of her niece and then put on her amazing gold Betsey Johnson shoes.
Once Bethany was ready, she hid in the bathroom while we brought Thomas into position.  They had an intimate first look moment with family and then we all headed downstairs.  We took a few portraits inside Caesar's Palace and headed off to the Marriage License bureau. They signed their documents, waited in line for a bit, and then left with their marriage license in hand.   Next stop was downtown Freemont East for some portraits of the two of them before they headed off to their chapel ceremony.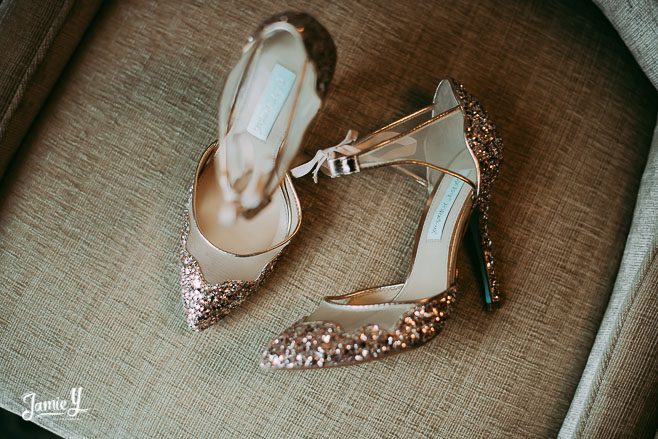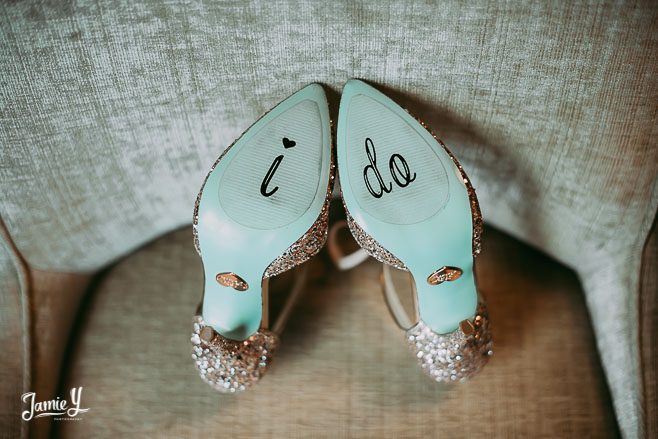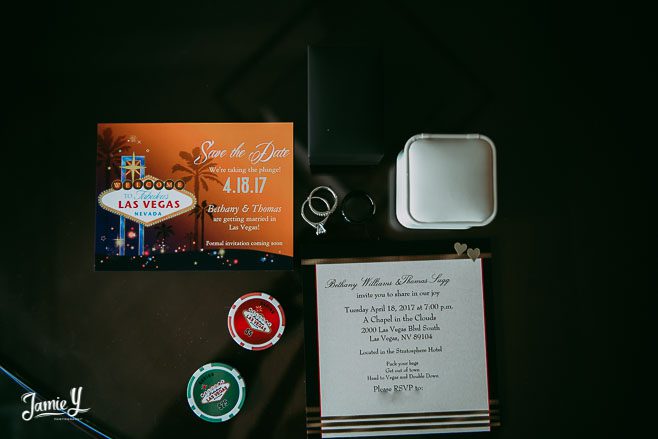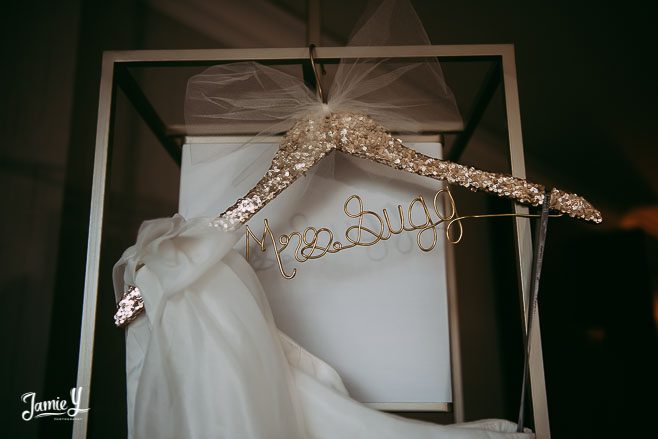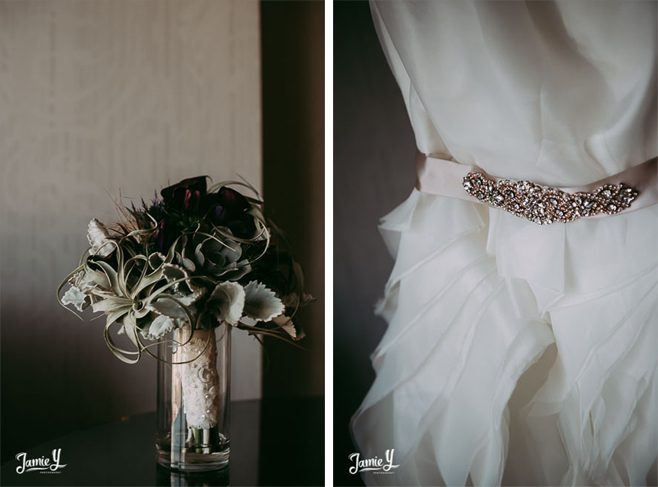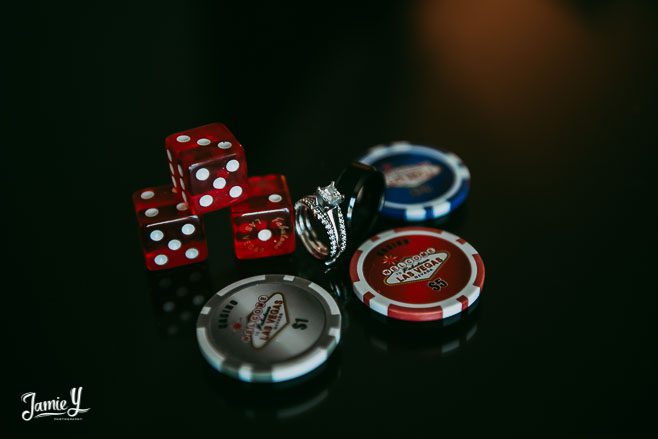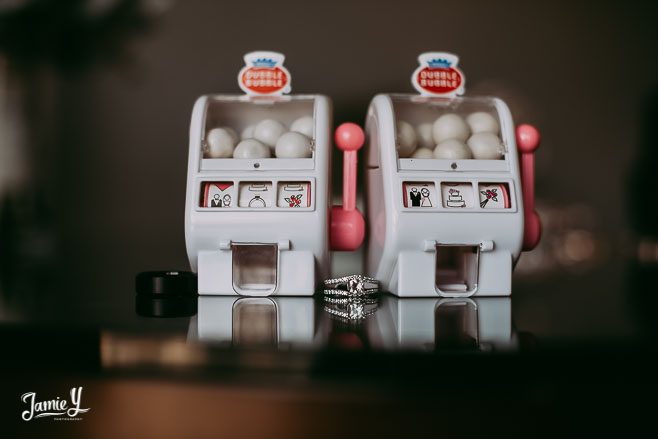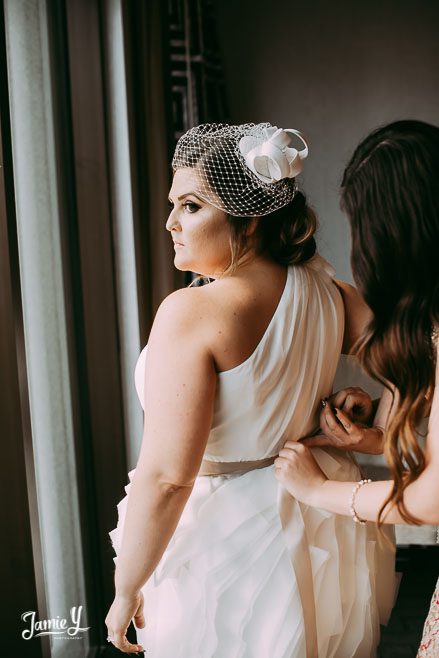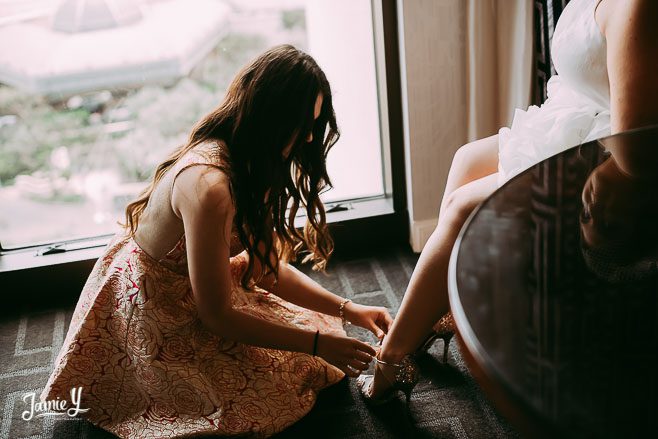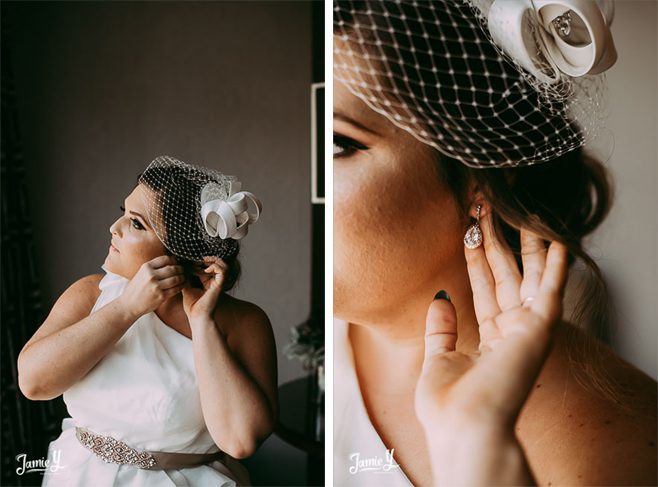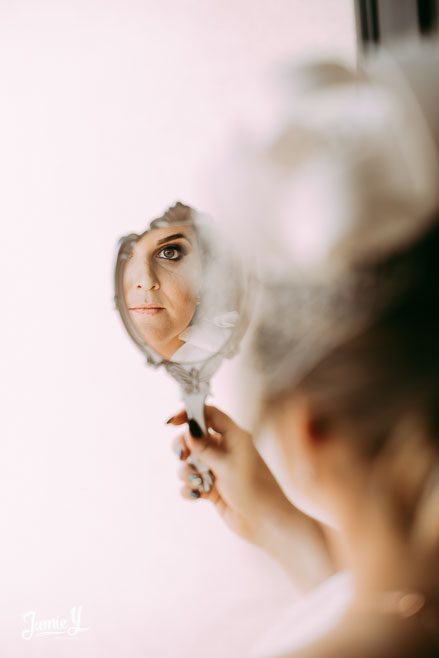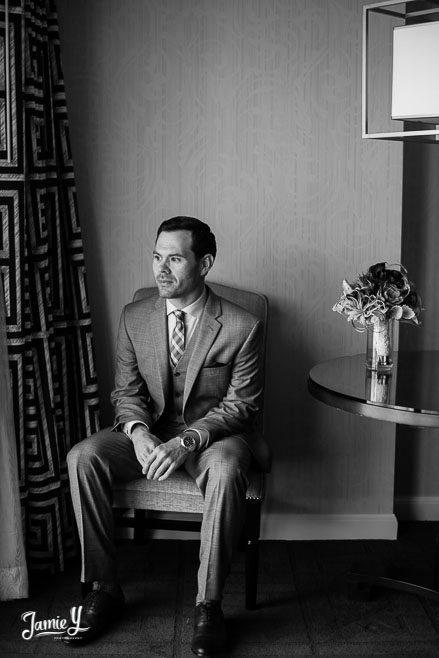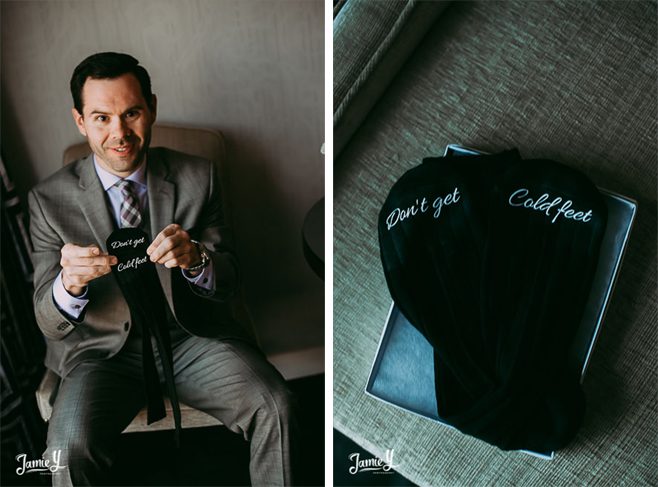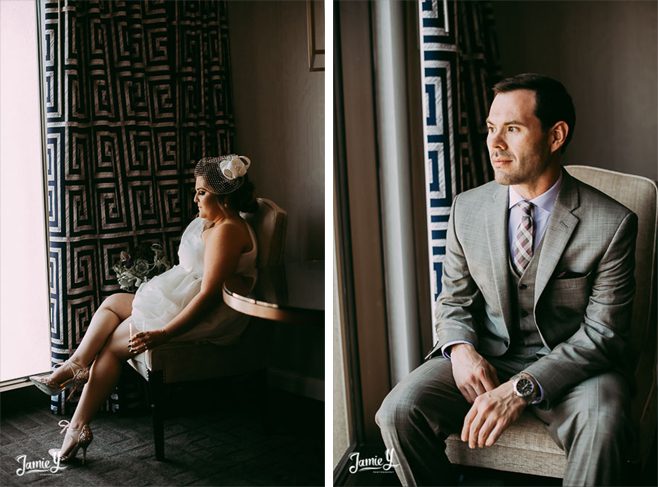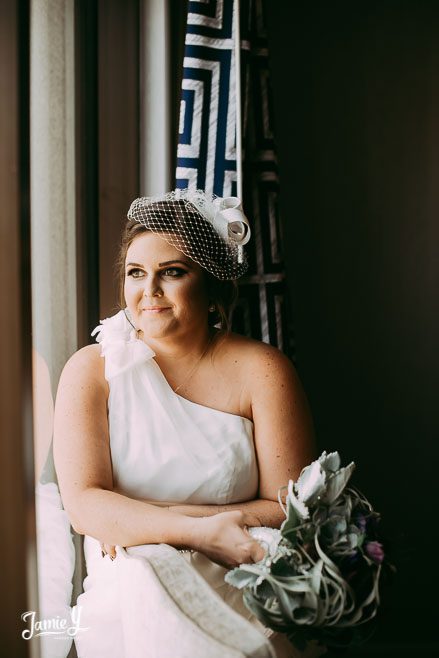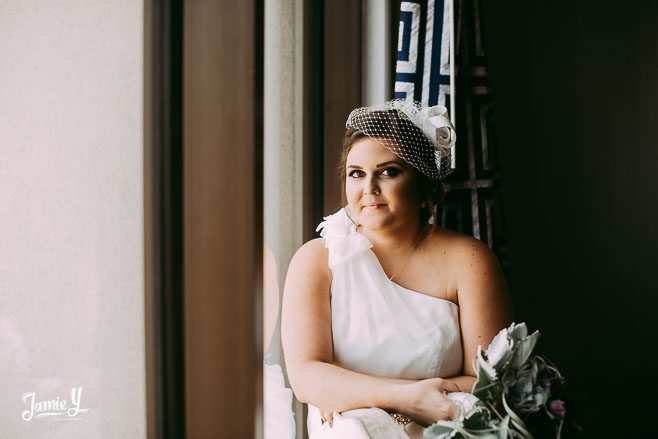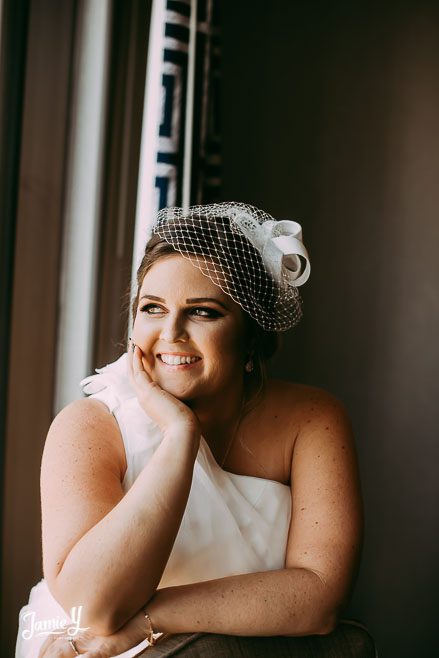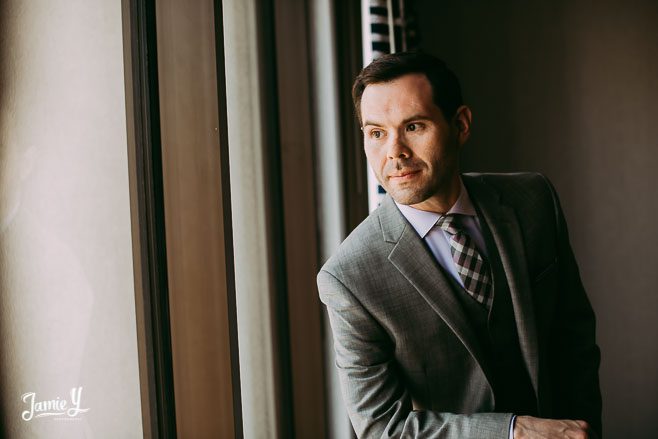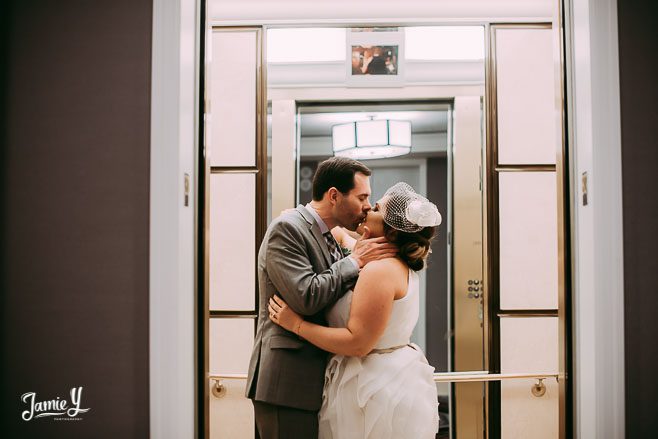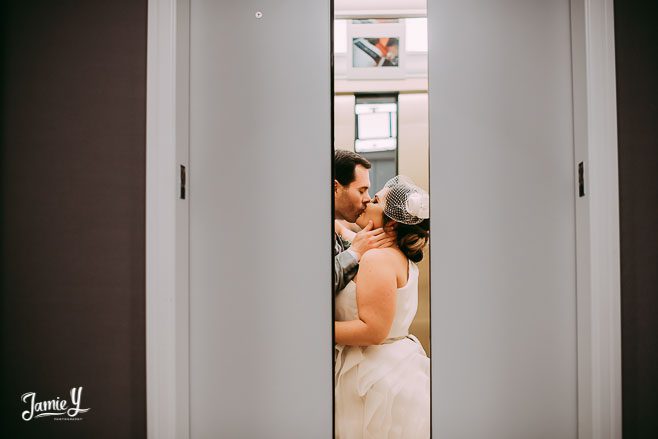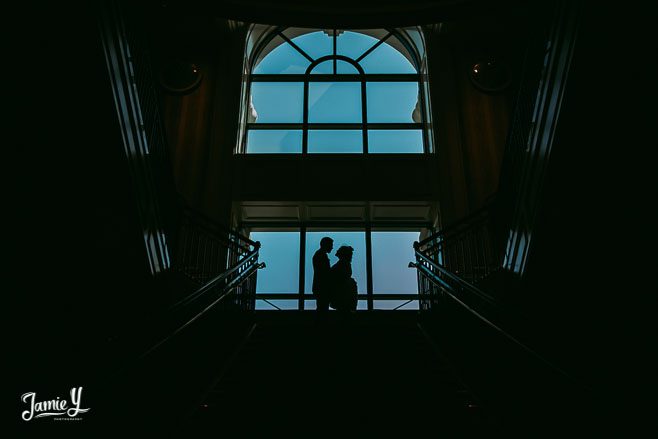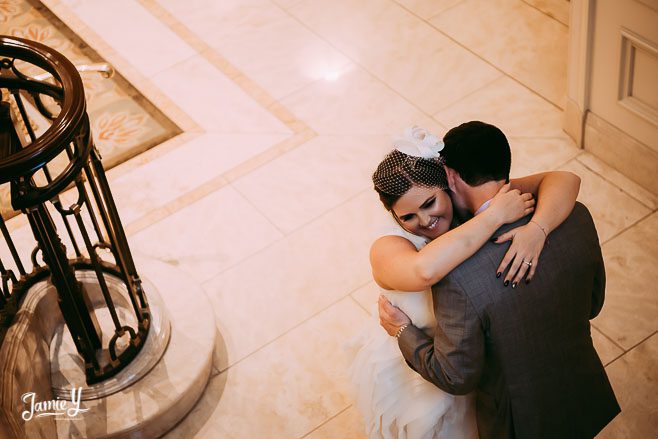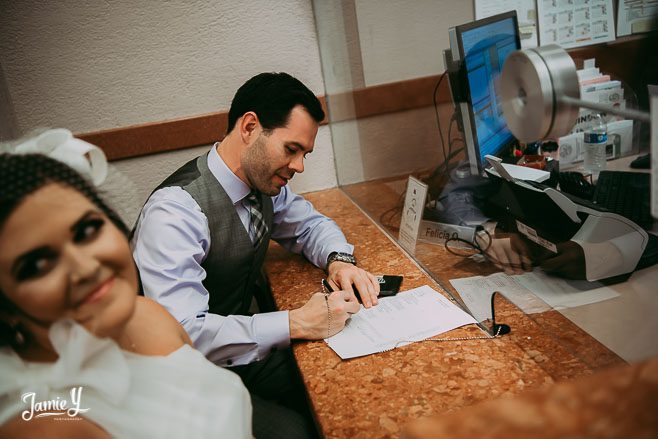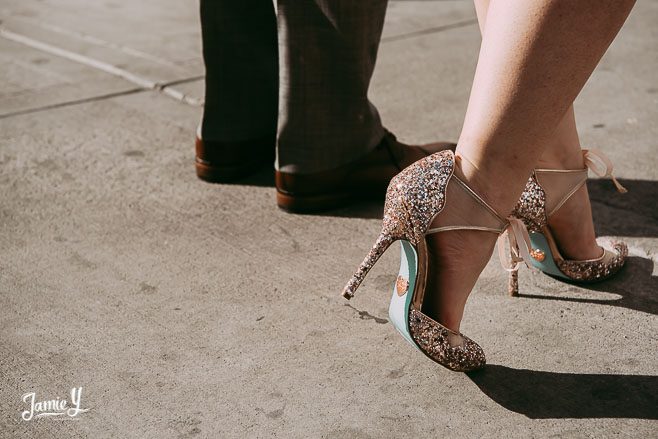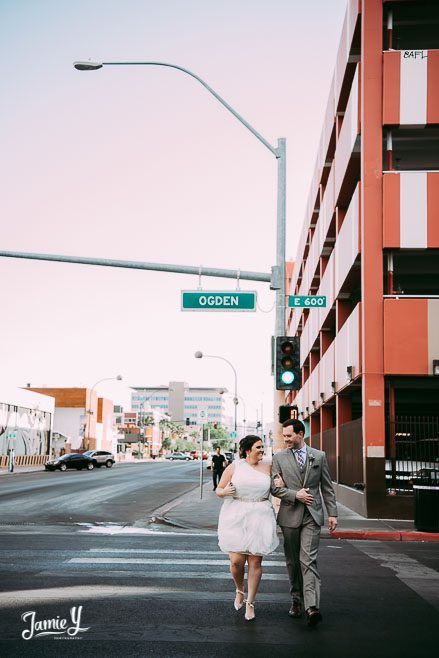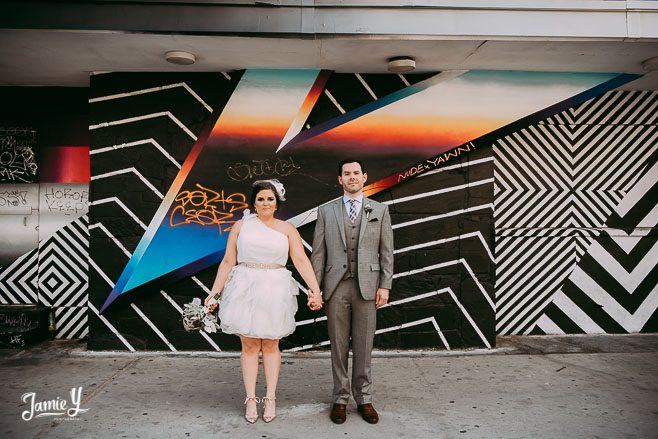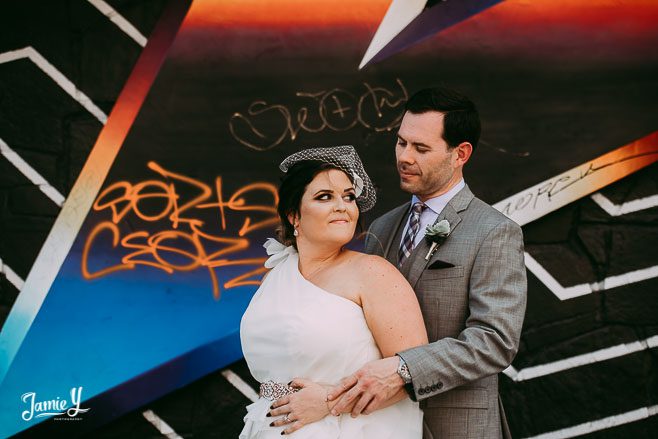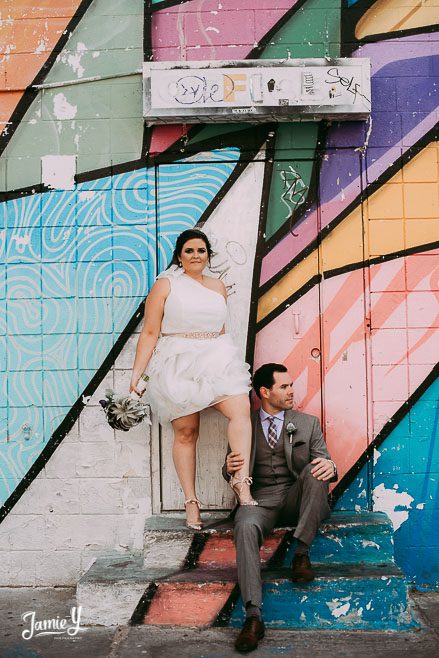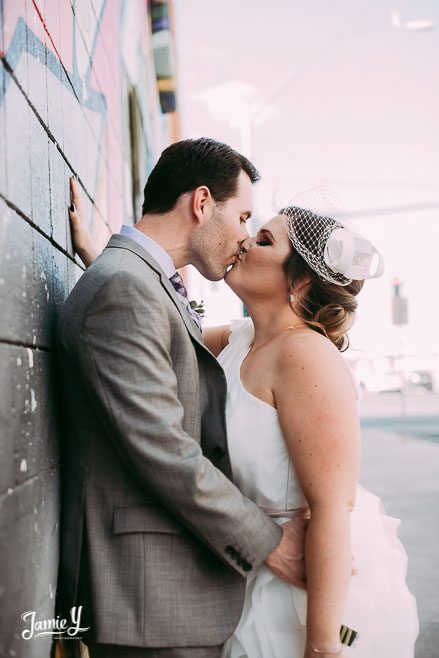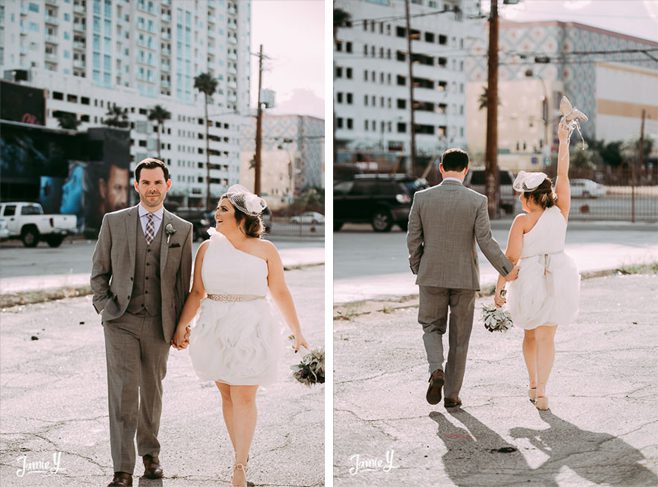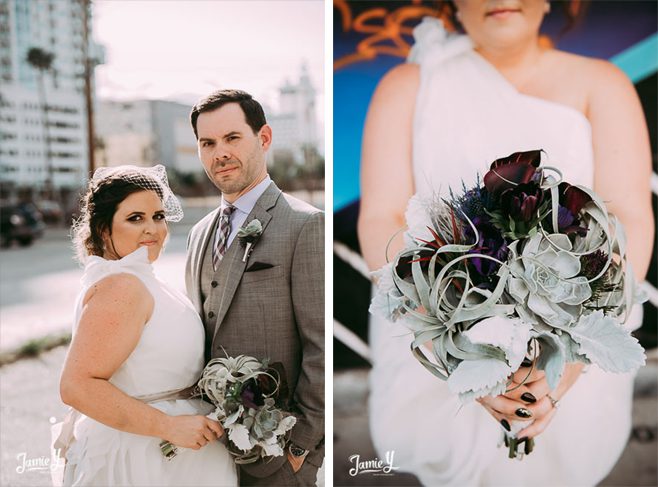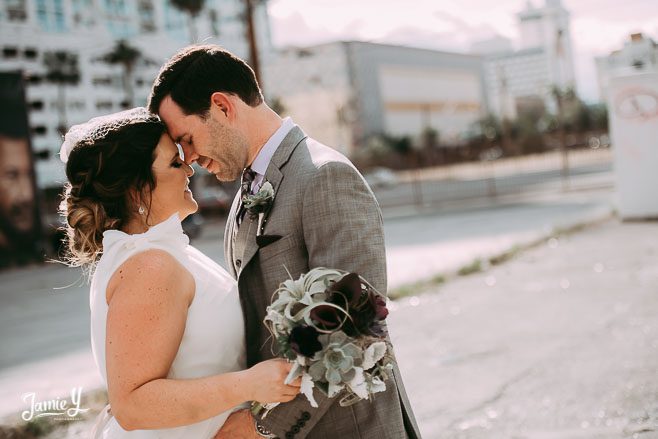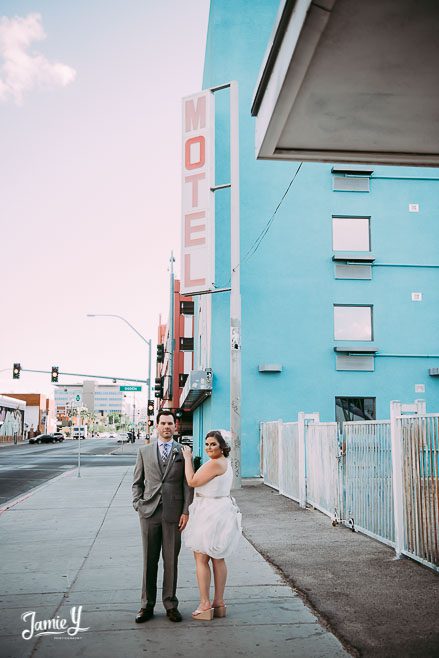 After the ceremony we all met back up at Canaletto inside the Venetian for their reception dinner.  They had an adorable his and hers cake with two different sides.  After cutting they cake, they danced a little with family inside the private room and then they enjoyed the rest of the evening with drinking and eating.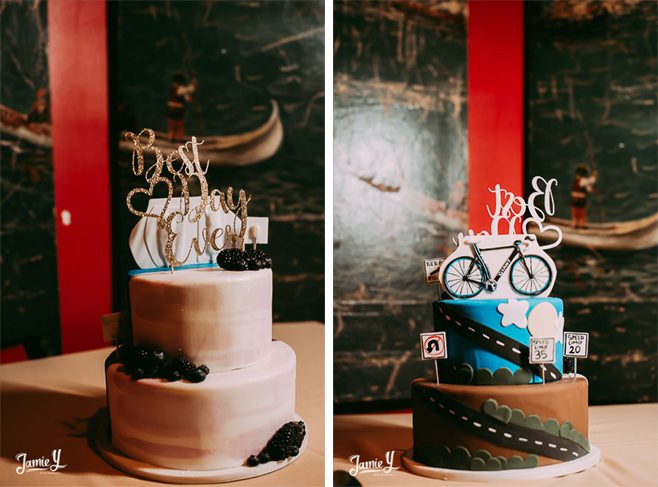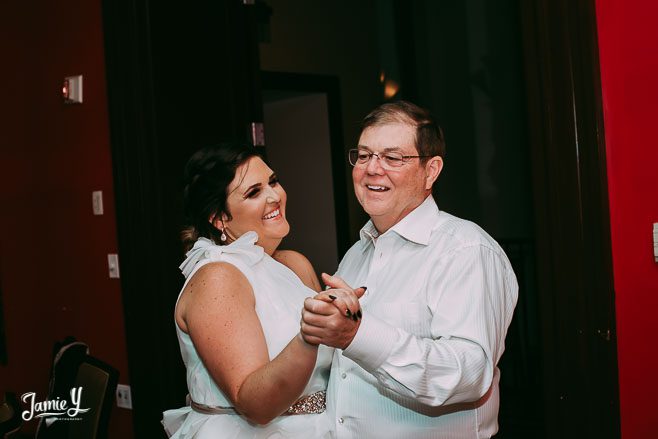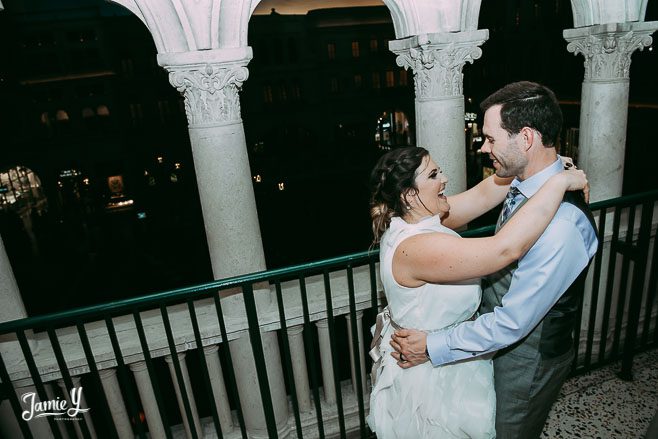 To see even more, just watch the slideshow below.
Vendors:
Getting Ready Room: Caesar's Palace
Hair & Makeup: Amelia C & Co.
Shoes: Betsey Johnson
Dress: Vera Wang
Cake: Peridot Sweets
Reception Location: Canaletto
Photography: Jamie Y Photography
XO-Jamie
Bethany & Thomas Wedding from JamieY Photography on Vimeo.