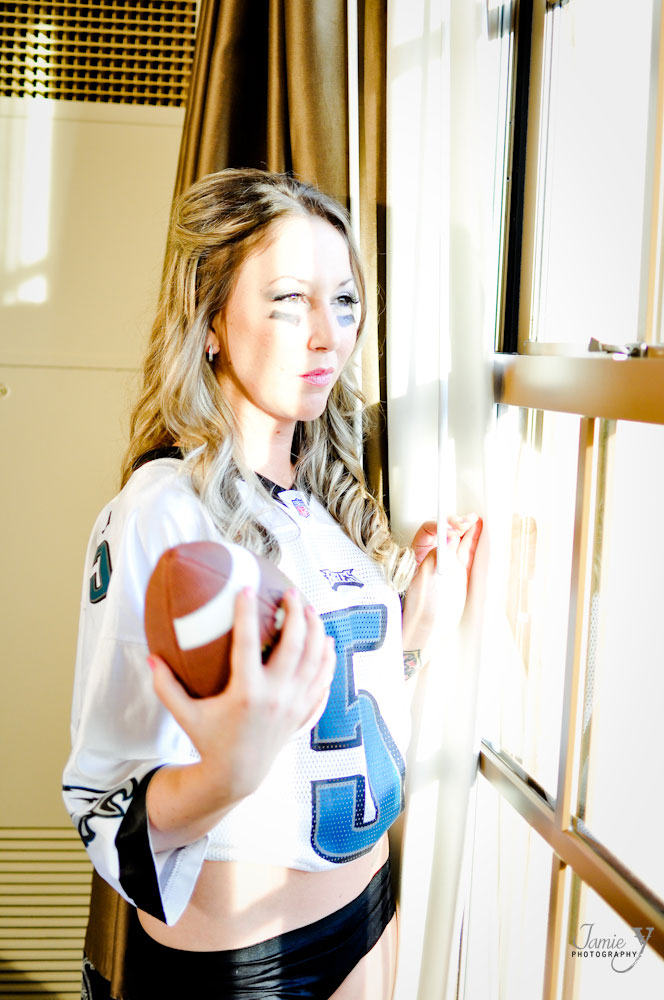 Meet the 2nd girl from my Boudoir Marathon held at Green Valley Ranch.  Mrs. T
She really did a great job with this shoot.  She had the perfect mix of sultry and fun outfits.  I just love the closeups of her beautiful eyes and eyelashes.  I really love the real laughs and smiles, those are my favorite.
You can also see my cool little hairpiece I made, the black rosettes with feathers, it looks pretty awesome.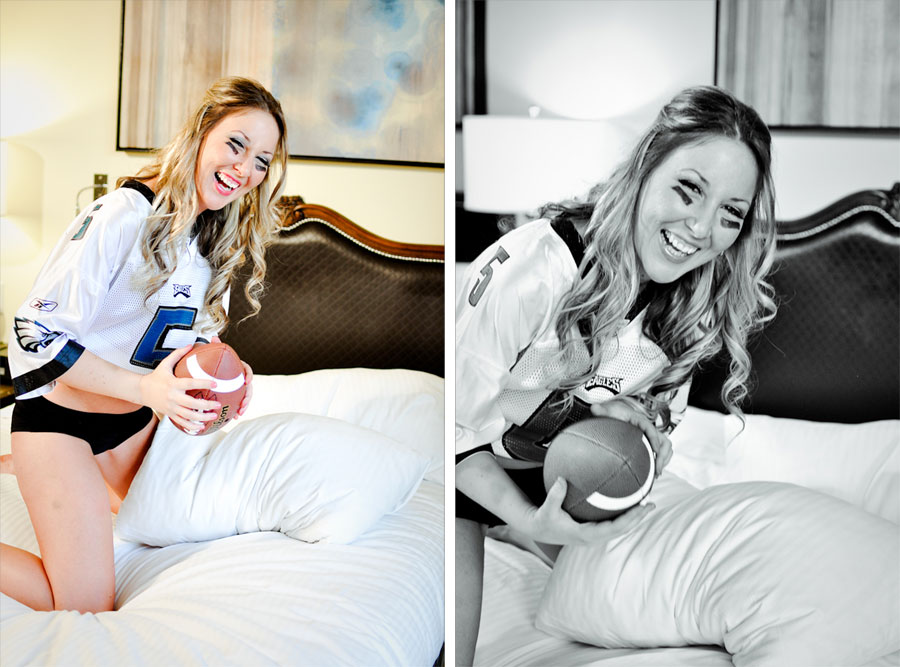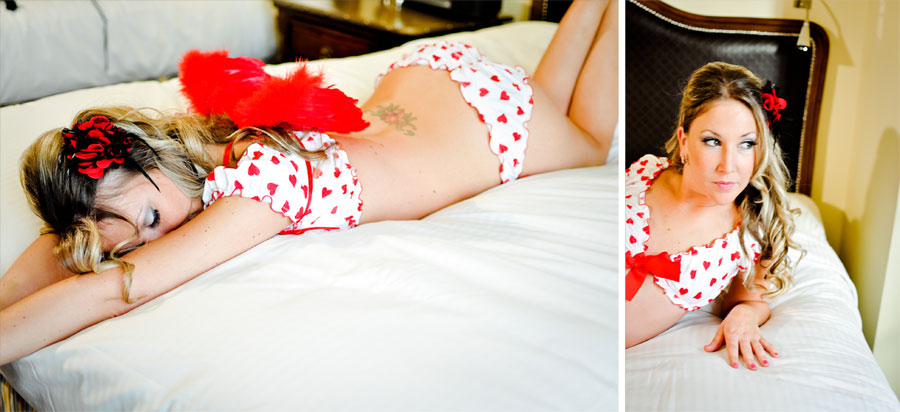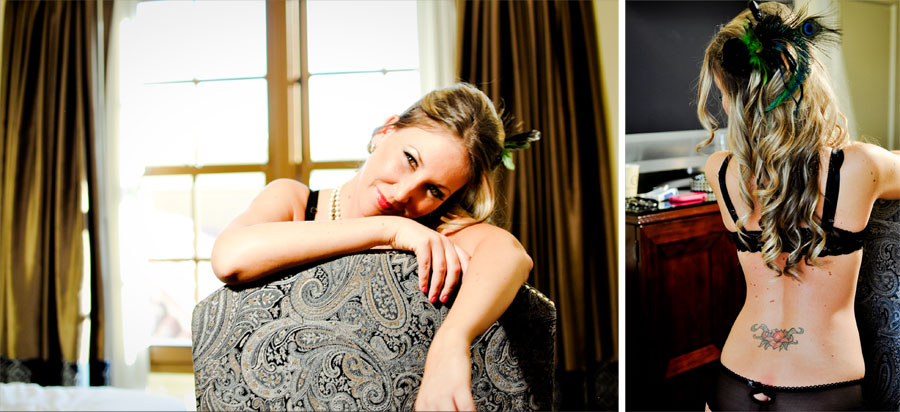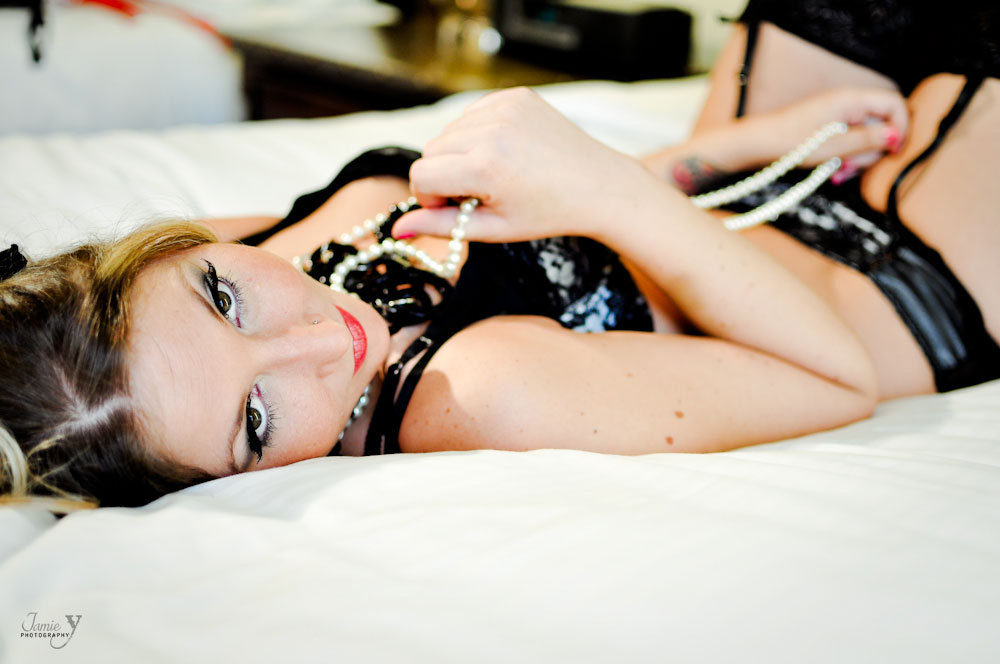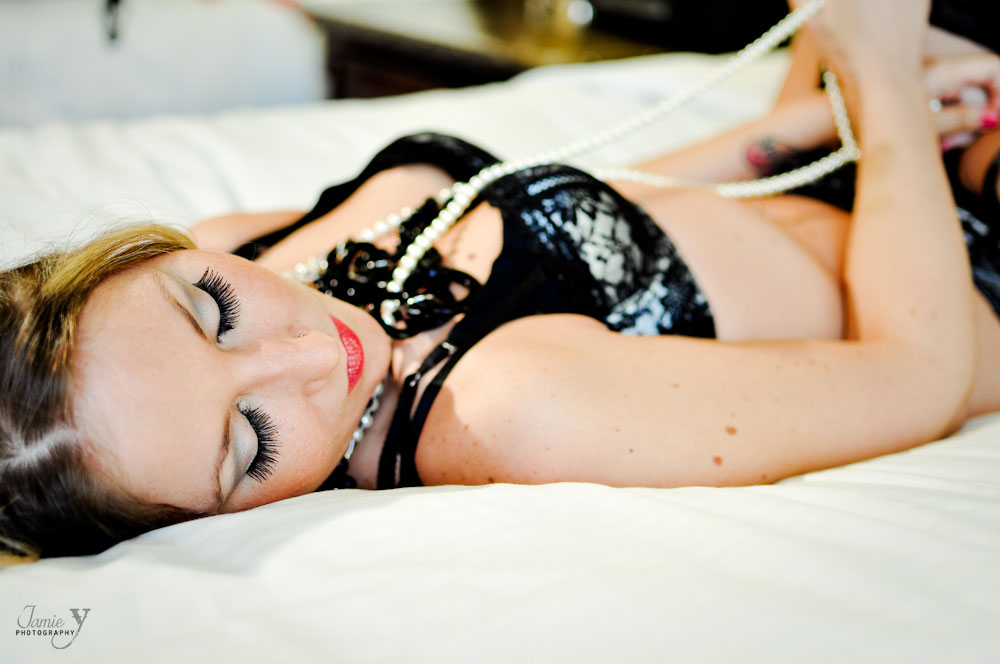 Hair and Makeup done by Shelly F