Bohemian Photo Shoot In The Las Vegas Desert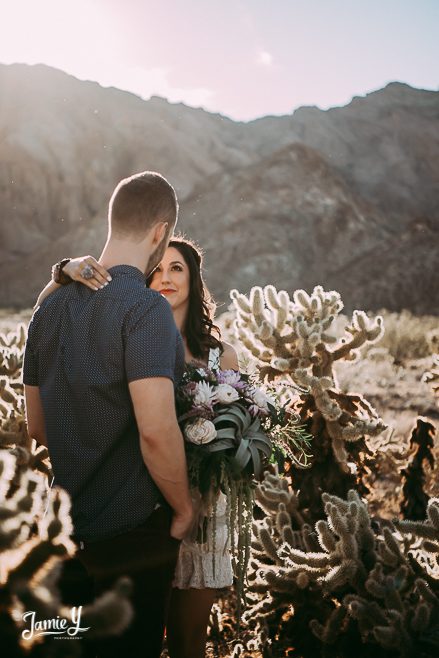 Excited to share this Bohemian Photo Shoot that took place in the Las Vegas Desert.  I was invited to participate in a styled shoot with a great group of Las Vegas wedding vendors a few weeks ago.  The general look for the shoot was bohemian with desert landscape and a few fun details.  First, Nelson is where we started with Blake & Jennifer, a real engaged couple.  Me and Danette from The Amberlight Collective took some portraits of the two of them.  Meanwhile, the ladies with La Bella Events were setting up a spot at the nearby Dry Lake Bed.
We arrived to the dry lake bed to a beautiful sight.  There was a peacock chair setup with gold and glass candle holders, wooden signs, and more.  Next to this setup was the spot for their night time picnic.  The setup shows examples of how you can take a blank canvas and make it your own.  The dry lake bed is vast open desert.  Adding just a few details transforms it to a magical space that is all your own.
For those of you asking "What Is a Styled Shoot?"  It is basically a mock wedding, elopement, or even engagement shoot.  It is set up to look like a real event.  The various vendors involved are able to showcase their talents, try out new ideas they have, get photos for their portfolio that shows what type of things they like to do.  It is a lot of work for all involved, but the results are always worth it.  It can be a source of inspiration for brides, photographers, and more.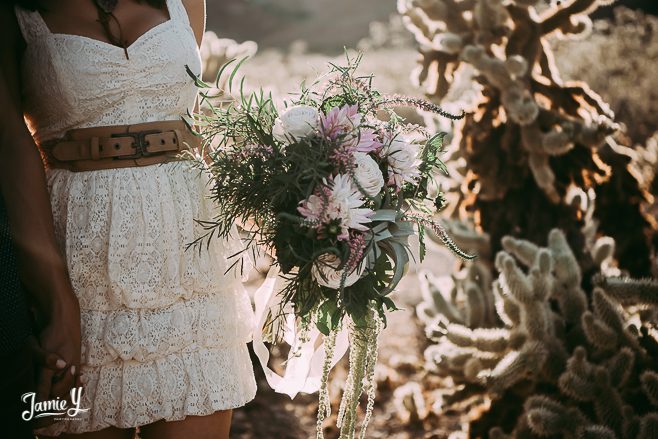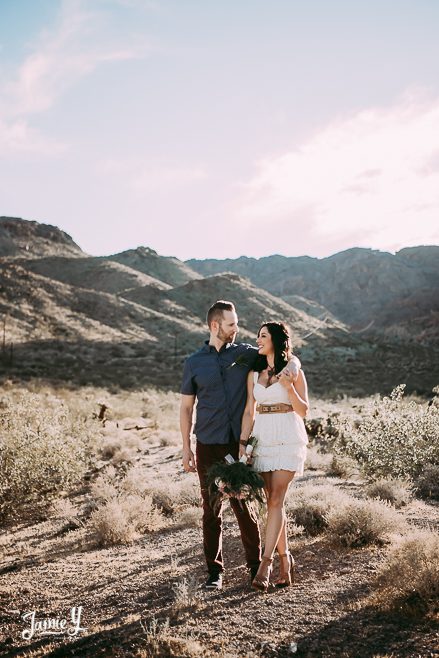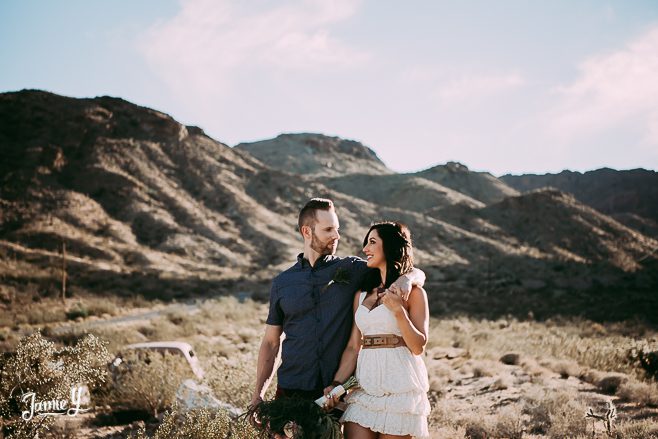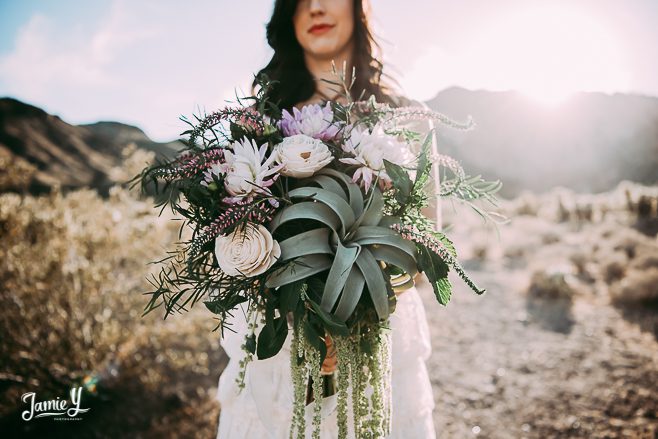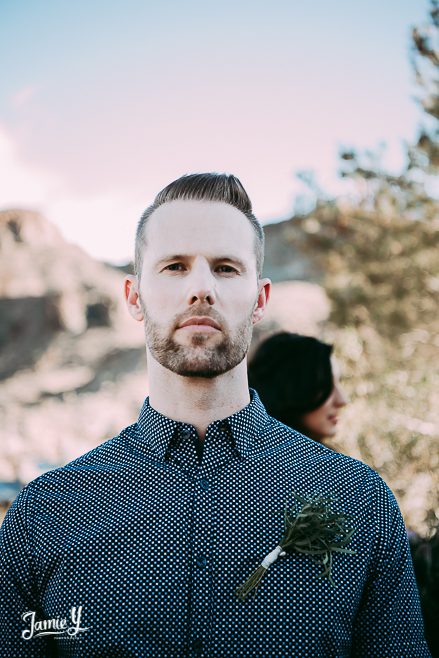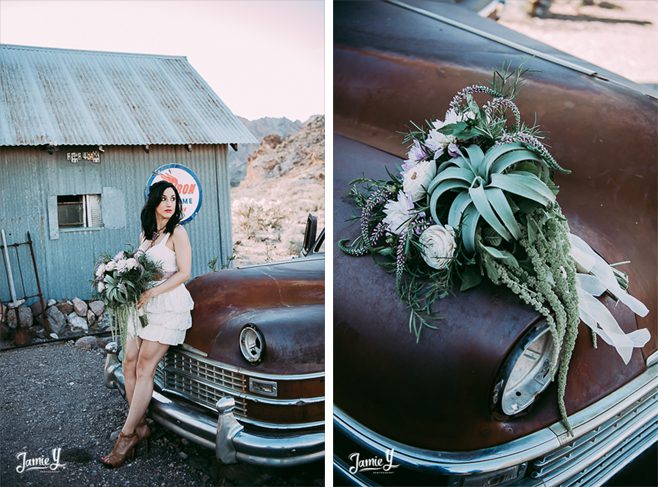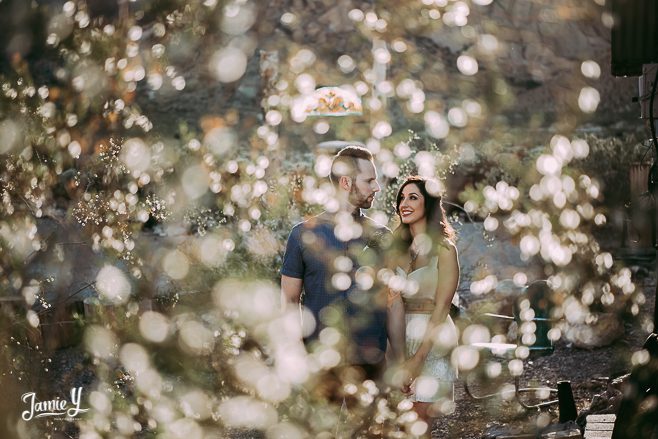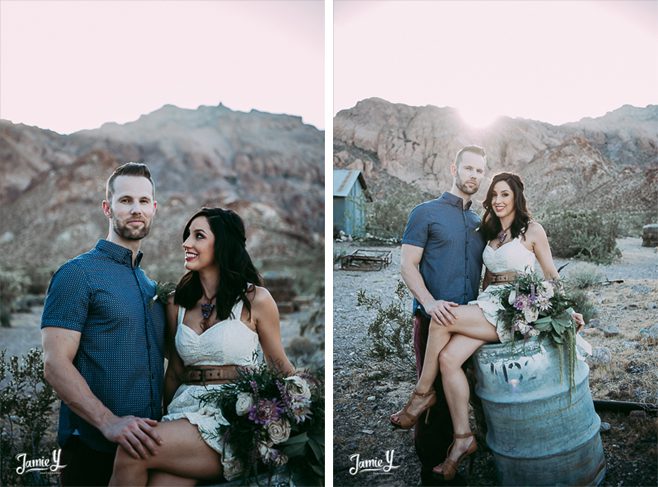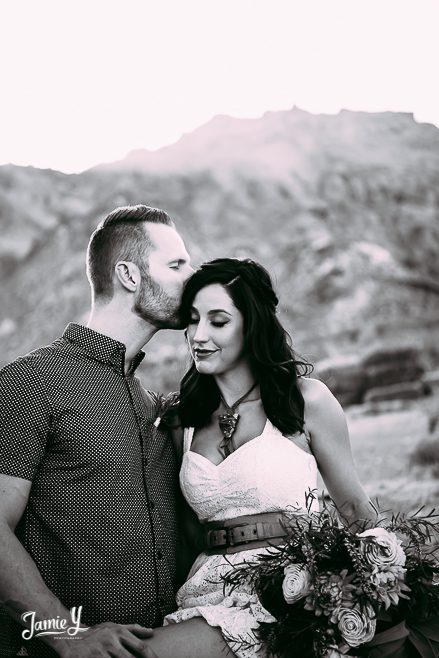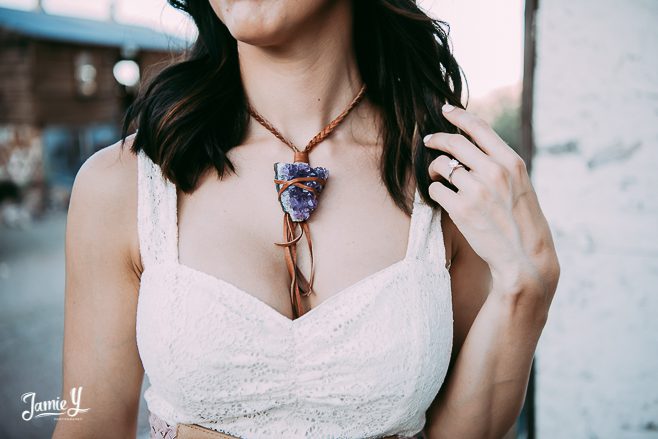 Desert Daisy Jewelry is a must for any boho type of photo shoot.  Her gems are the best and every time I see them I want to buy more and more.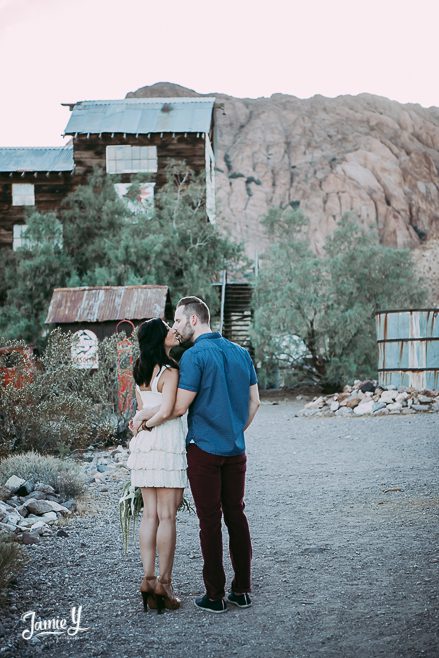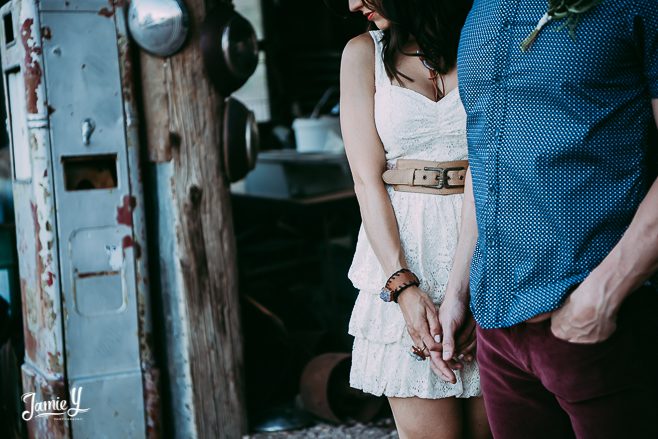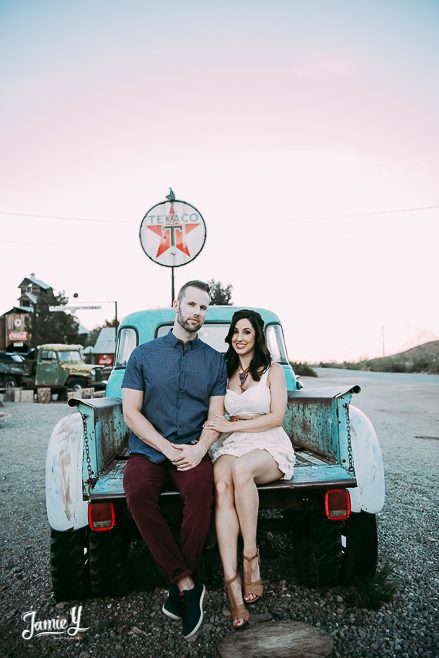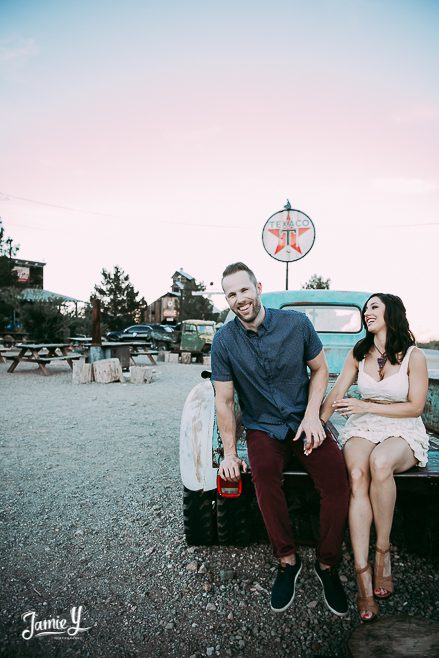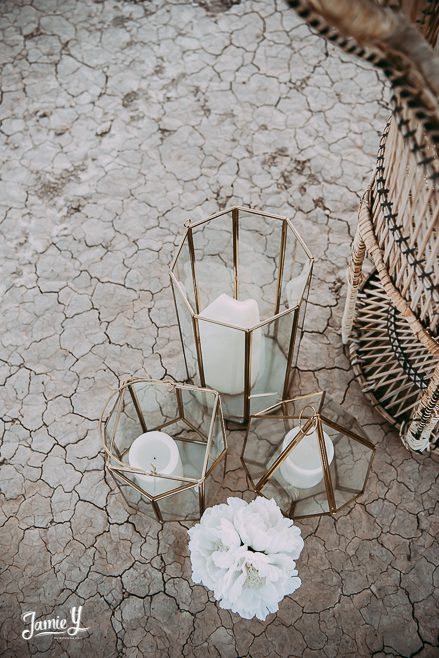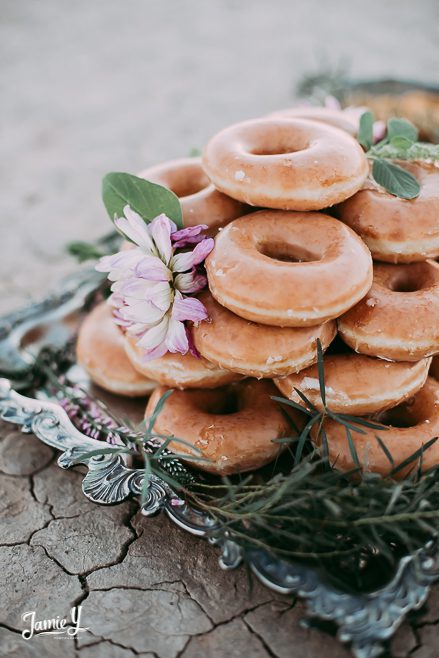 Donuts cake tower made with Krispy Creme glazed donuts and flower remnants from the bouquets.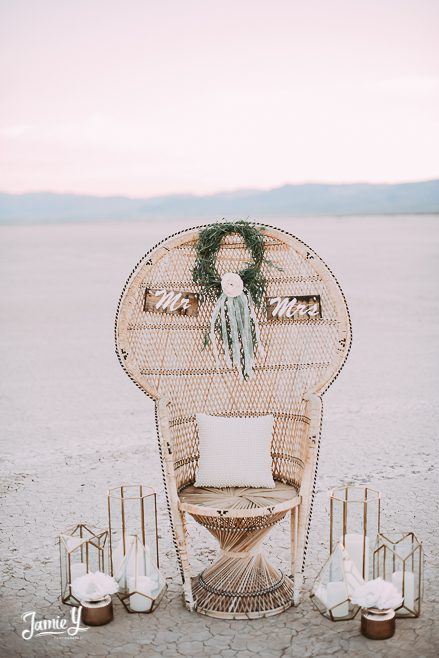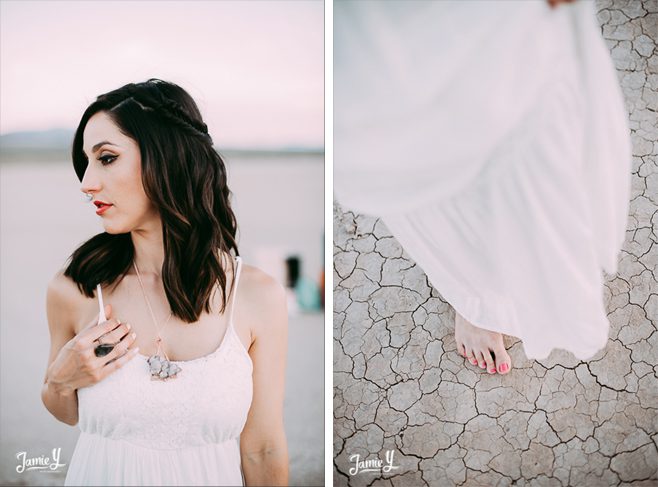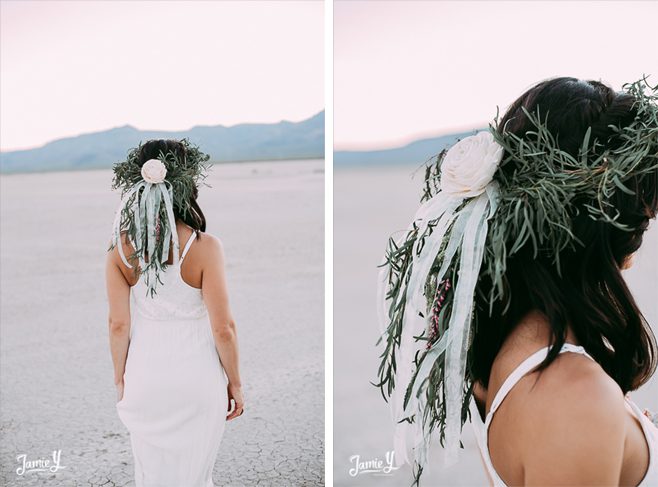 In love with this flower crown.  The flower itself is made out of some sort of wood.  You can keep it is a keepsake and it will never die.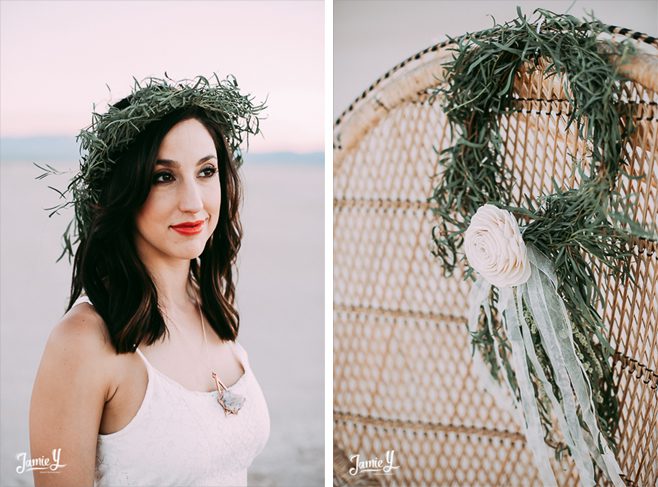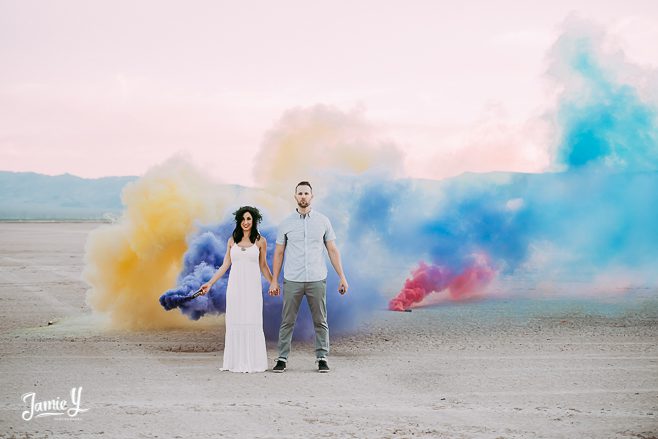 Color bombs in the desert add such a fun element of color.  For the shot above, there were 4 different colored smoke bombs.  The cloud produced by it was so pretty!  Thankfully it wasn't very windy so the smoke hung out longer then usual and really worked like magic.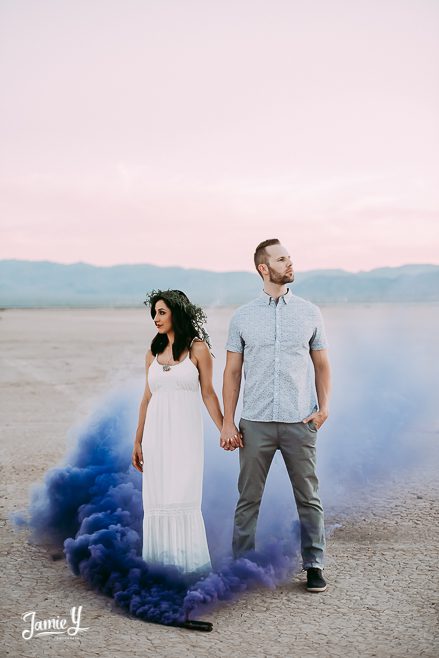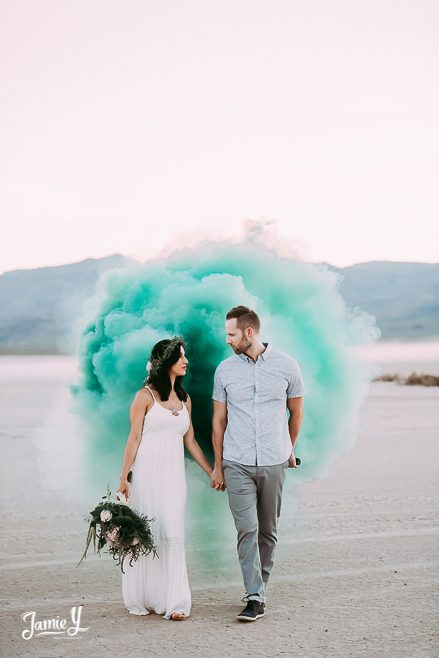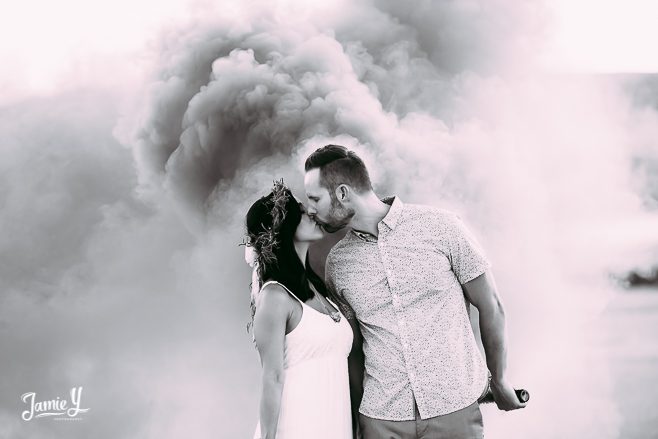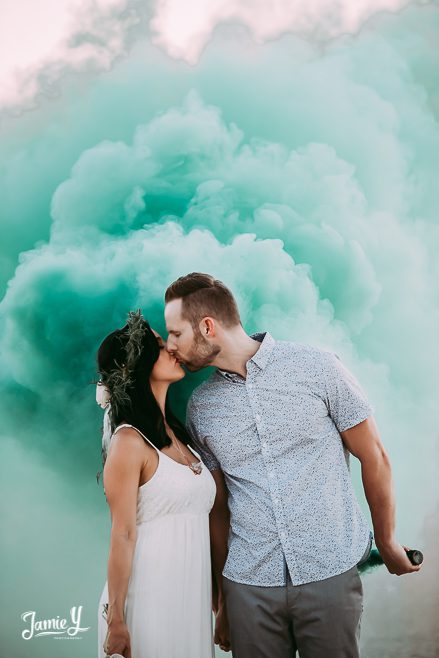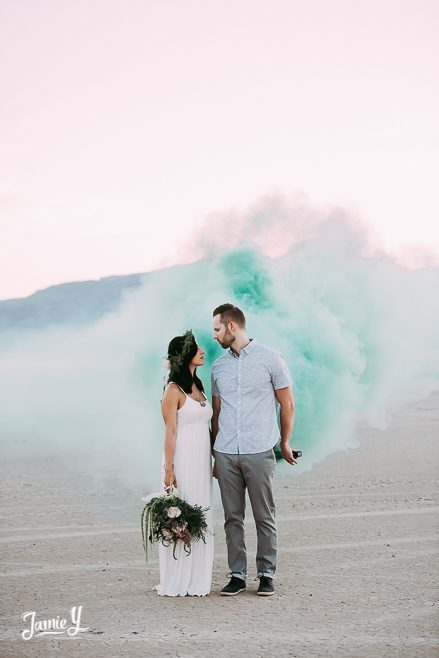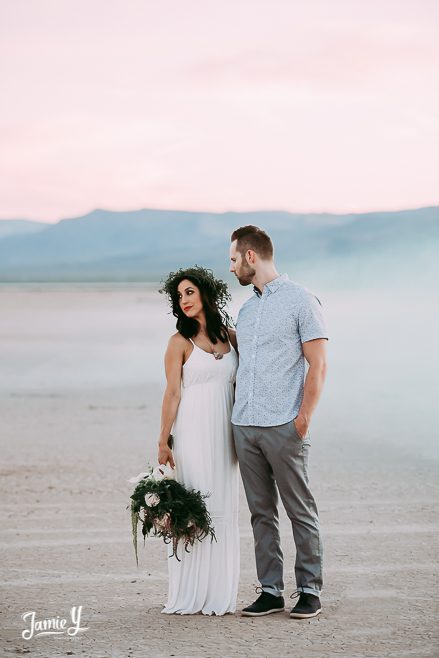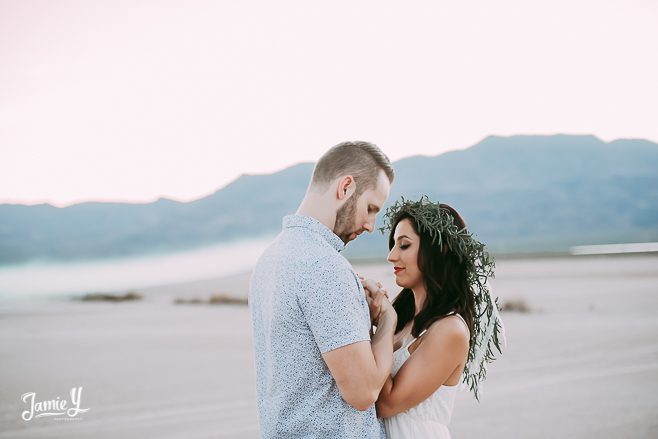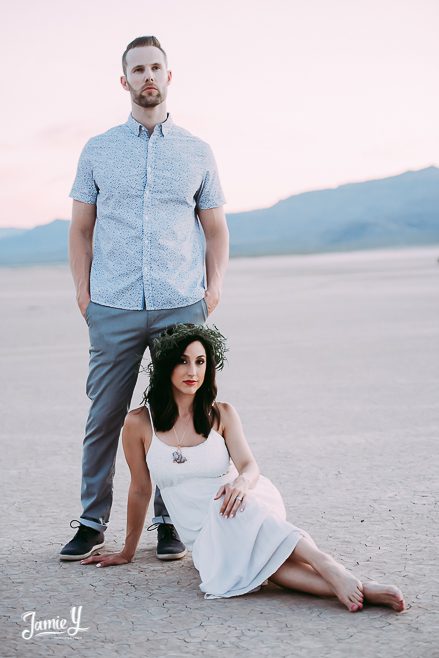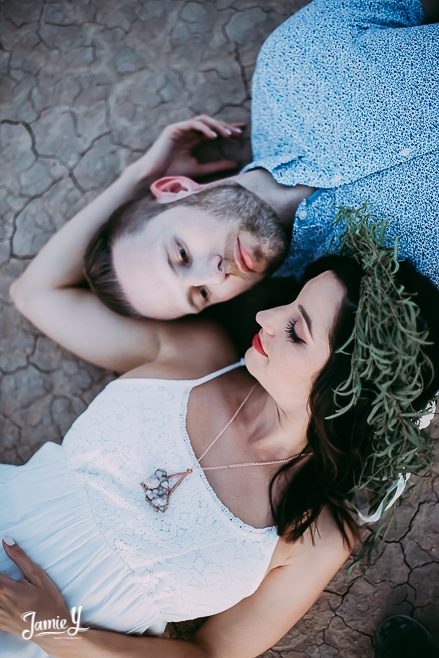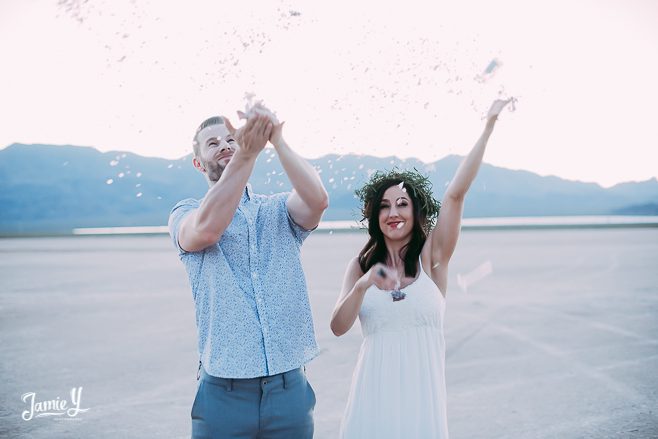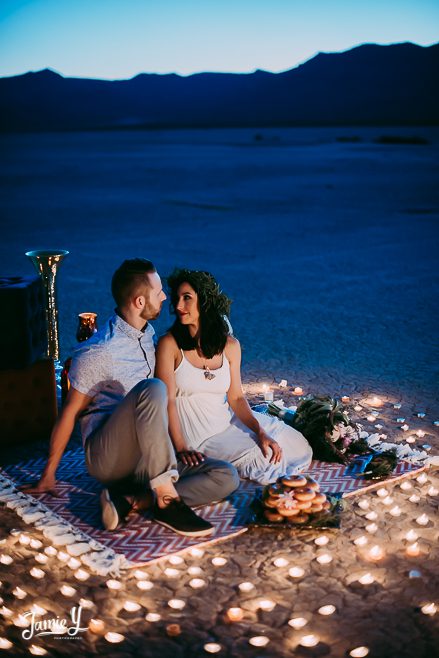 For their night time picnic, about a hundred votive candles were lit and surrounded them in a circle.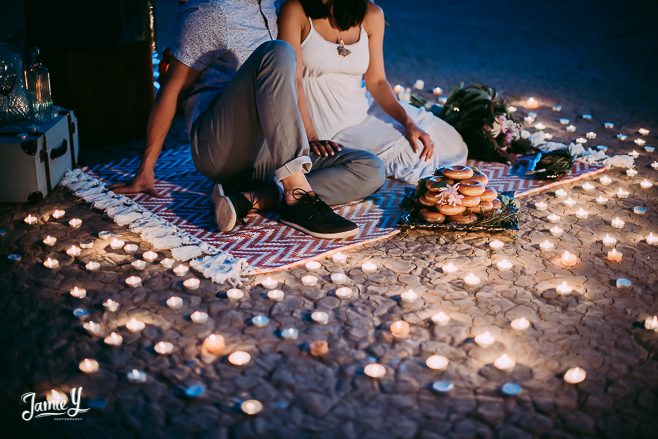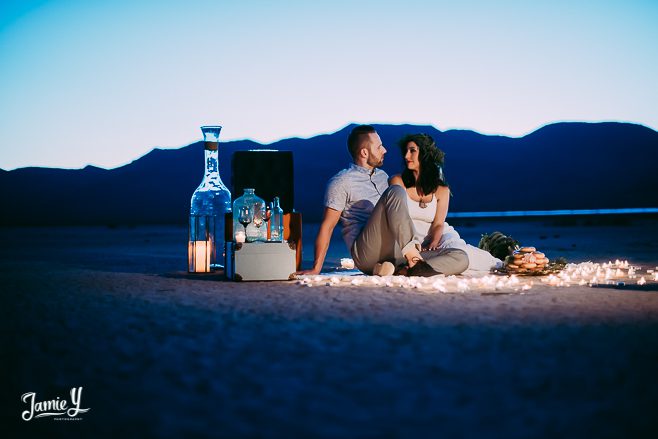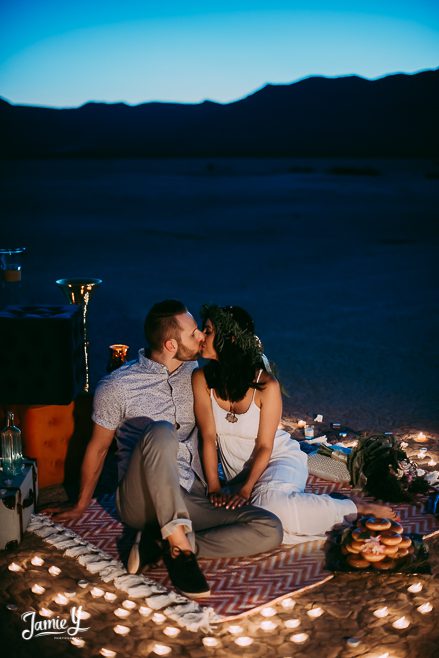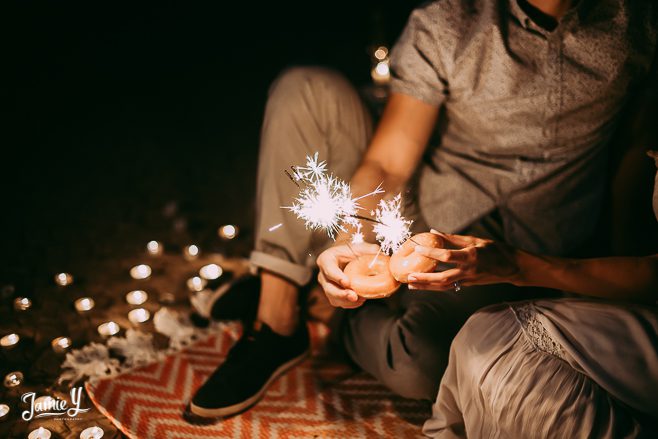 The night ended with sparklers in their donuts!
There were so many talented vendors that made this shoot happen and they are listed below.  Furthermore, I want to say a special thank you to Danette with The Amberlight Collective for inviting me along.  I didn't contribute much to the vision, I mainly just showed up and photographed, but I had a blast.  It was a great group of boss ladies that pulled this shoot together.
Wedding Vendors:
Planners:  La Bella Events
Photographers: Jamie Y Photography & The Amberlight Collective
Hair: Styled By Cierra
Makeup: Makeup By Cassidy
Jewlery: Desert Daisy Jewelry
Flowers: Elite Floral Events
XO-Jamie