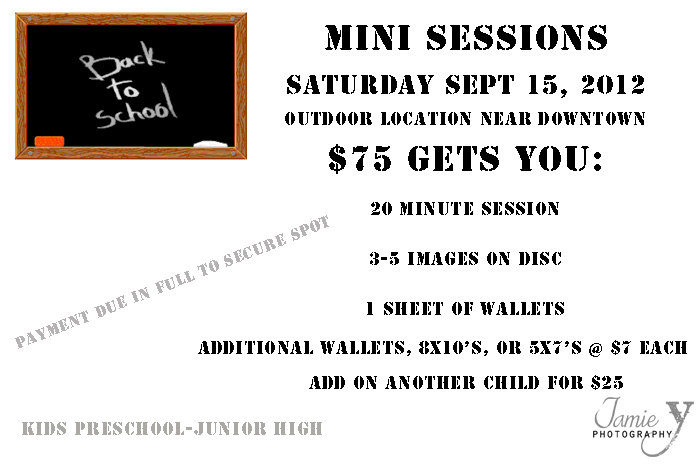 I am super excited to be offering Back To School mini sessions this year for Las Vegas students ranging from preschool to junior high aged.  If you want your children's school pictures to be better then the typical cafeteria shot and you want something higher quality to send to friends and family, this is for you.  You will have a 20 minute mini-session for your child at a location near downtown Las Vegas where I will get at least 3 images which I will provide either on disc or via online download from the internet.  You will also receive one sheet of 8 wallets from your favorite image.  Additional prints sized 8×10, 5×7, or wallets can be purchased at a huge savings for $7 each. I am holding this session within the first few weeks of school so you can take advantage of their freshly cut hair and new clothes for the school year.
Payment in full is due to secure your spot.  I will be basing times on number of bookings, but will definitely take any time requests into consideration.  If you have more then one child you would like photographed, it is just an additional charge of $25.  You will receive a sheet of wallets for each additional child and all images will be put on the same disc.
Email with any questions and don't wait to book, these usually fill up pretty fast.
XO-Jamie